Lifestyle Crafts' latest die release is a Big Top circus theme. These shapes and letters would make great party decorations for a kid's birthday or are perfect for scrapbooking! I decided to put my animal and pennant shapes to use decorating cupcakes and making name cards for a kid's birthday.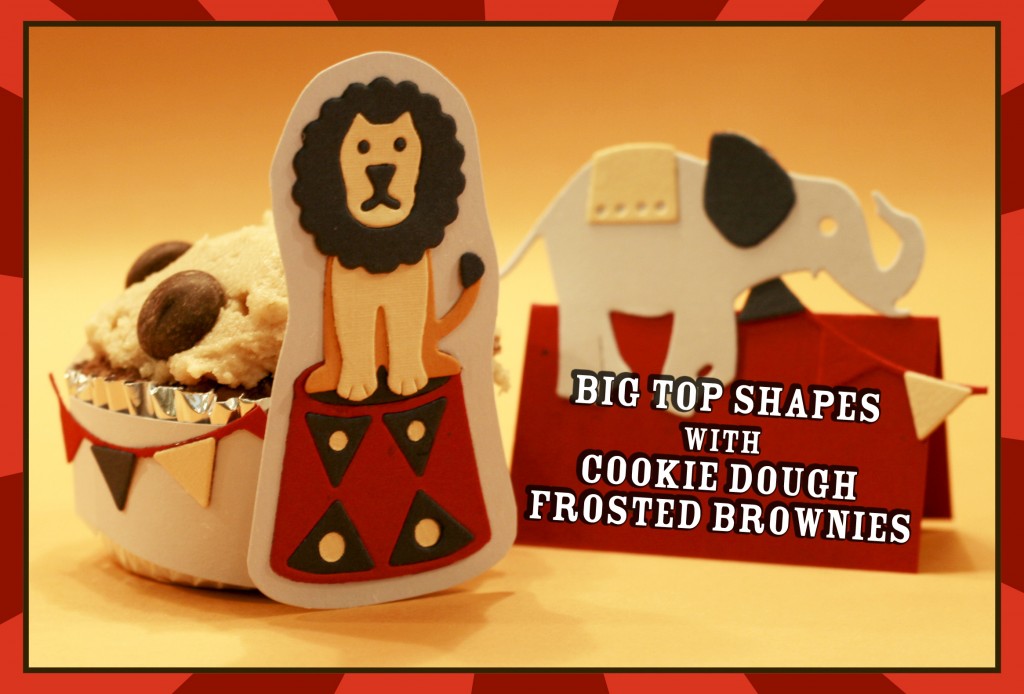 You can find the recipe for my Cookie Dough Frosted Brownies below. These shapes work in any brand die-cutter and you can save an extra 20% by using the code CRAFTBUDS when you check out!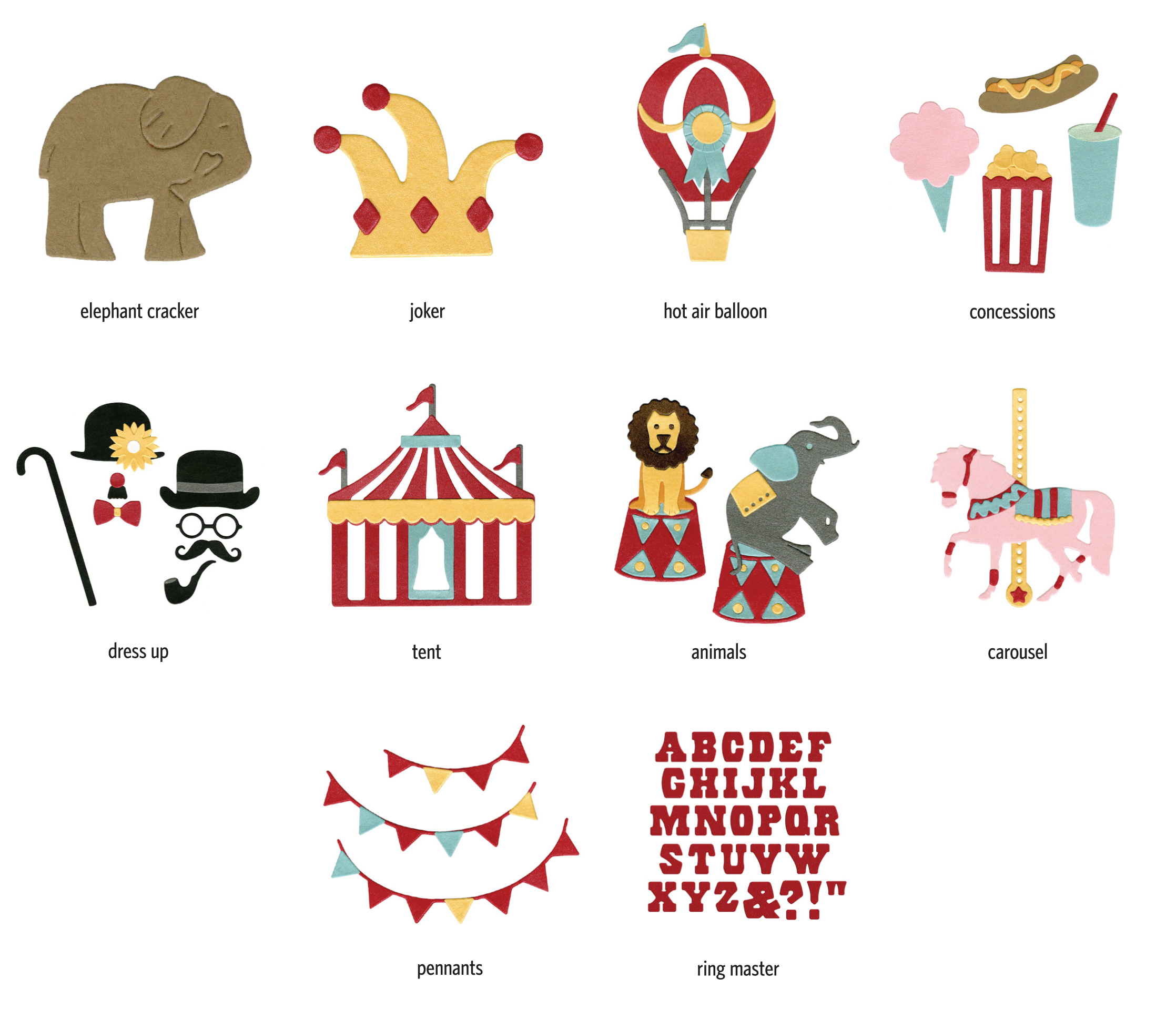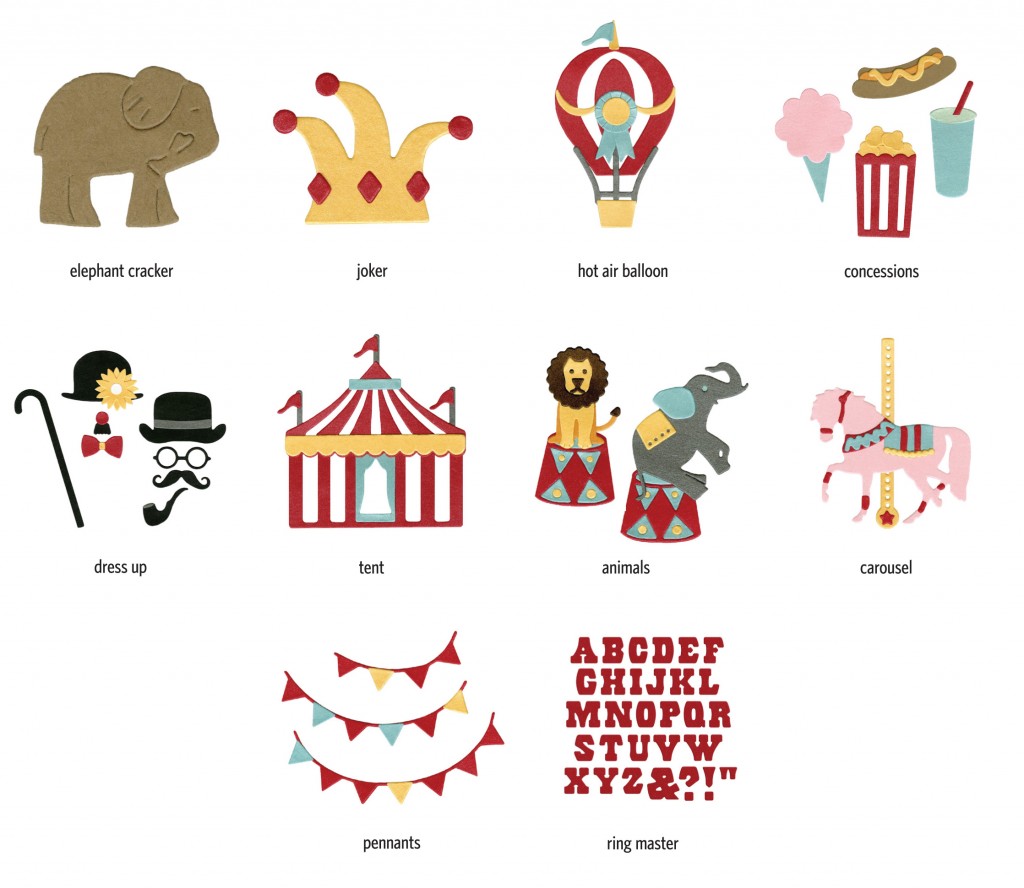 Cookie Dough Frosted Brownies
Brownies
Prepare a box of Betty Crocker Milk Chocolate Traditional Brownie Mix 13×9 Family Size as directed except for add an extra egg so it's a more cake-like consistency. Pour the batter into 12 muffin tins (or I did foil cups on a baking sheet), filling them 3/4 full. Bake at 350 degrees for 22 to 27 minutes.
Cookie Dough Frosting
3/4 cup butter
1 1/4 cup packed brown sugar
2 teaspoon vanilla
1/2 teaspoon salt
1 1/2 cup flour
1/2 cup milk
1 cup chocolate chips
Cream together the butter and sugar. Next mix in the vanilla and salt, then the flour until well blended. Gradually add milk until you get to a normal frosting consistency. I used 1/2 cup but you may need a little more or less. Lastly, mix in the chocolate chips. There are no raw eggs so this is totally safe to eat!
After the brownies have cooled, frost them with the Cookie Dough Frosting and you're ready to serve!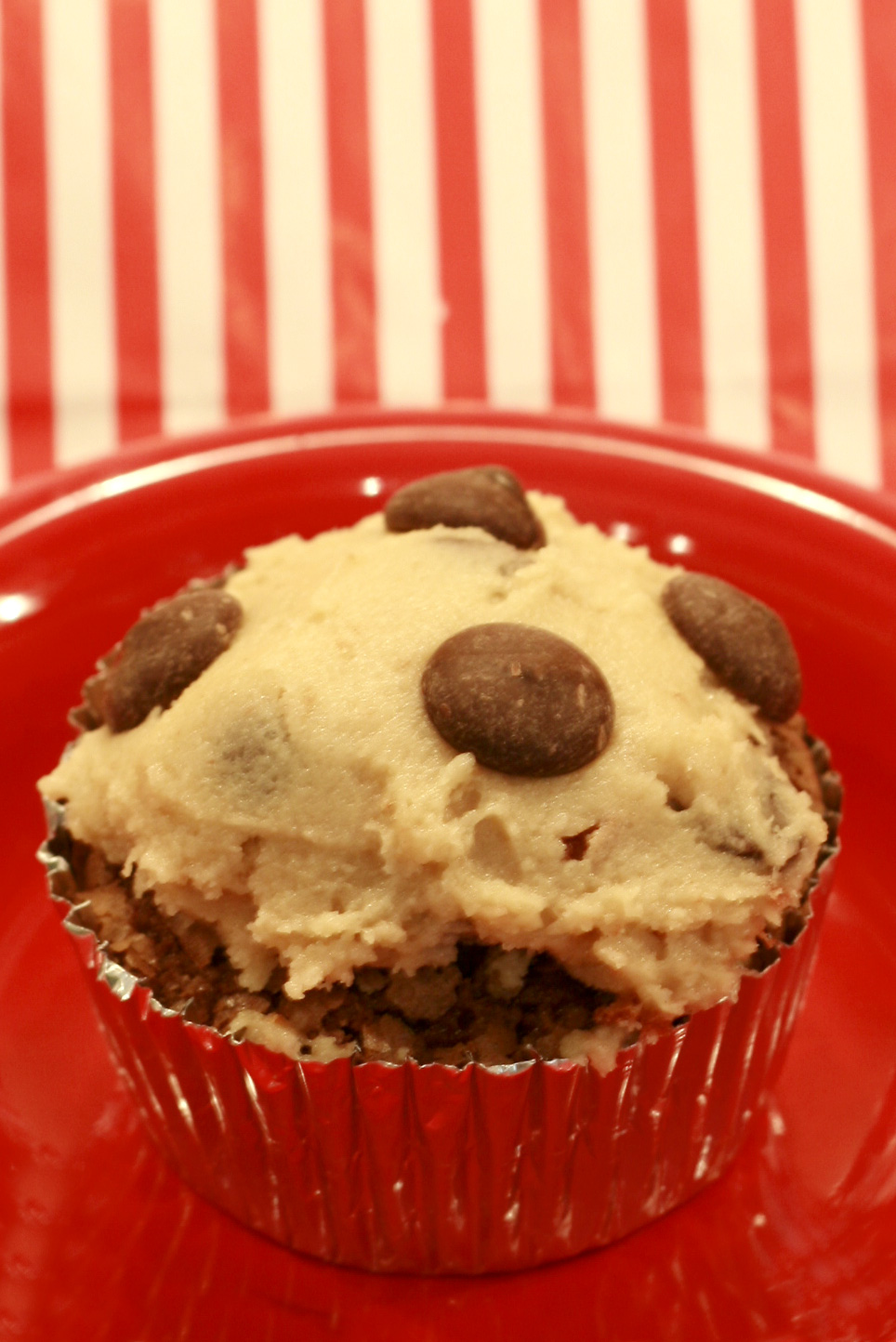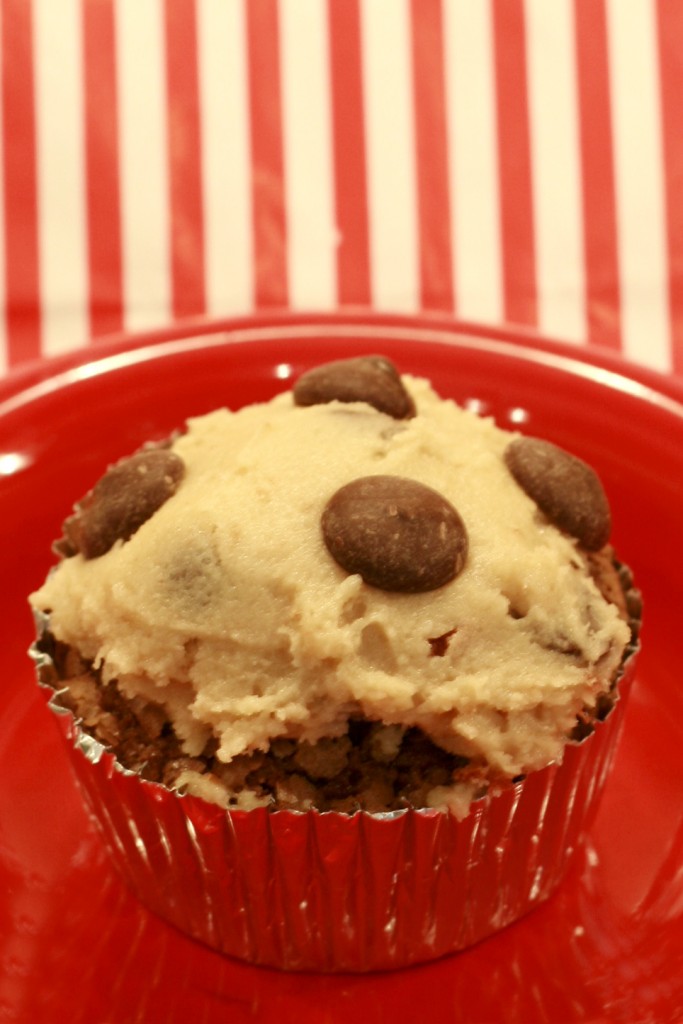 Revolution Sale
If you've been wanting a die-cutting machine you're in luck! Lifestyle Crafts is currently offering their best-selling die-cutting machine, the Revolution, for $59.99 while supplies last. The regular price is $89.99 and if you use our 20% coupon code, CRAFTBUDS, you'll only pay $47.99! It's similar to the Epic in that it die cuts and embosses. It has a 4″ magnetic platform so when you put your metal dies on the platform, they hold tight and don't slide off. The 4″ platform is slightly smaller than the Epic, so it only works with dies and embossing folders that are 4″ or smaller and is too small for the letterpress. It is easy-to-use and compact.