Today, I'm excited to have Lindsey and Sukie here to chat about their Zakka Style Sew Along, which is happening right now and runs through September! It's a leisurely sew along, with one project each week, and you can join in at any time.
I really wanted to know how they decided on this sew along, and asked them to share some tips with fellow bloggers interested in doing something similar.

Can you tell me a little bit about the Zakka Style Sew Along and how it got started?
Lindsey: Rashida visited the Atlanta Modern Quilt Guild in February of this year to talk about Washi and her book, Zakka Style (C&T Publishing). We meet at a quilt shop and I hadn't seen a copy of the book until that day. After hearing her speak and getting a chance to quickly look through the book, I knew I had to have it. I bought an extra to give away since Rashida was autographing copies that day. The response when I gave away the copy on my blog was amazing. So many people either had the book already or had it on their wishlist. I knew that I wasn't the only one who thought it was awesome. One of my readers Duff suggested a sew along. I had already planned to sew through the book and share each project on my blog, but the thought of doing it together with others sounded fantastic. A few weeks later Amy emailed me and said, hey, I think you need to make this sew along bigger! There wasn't a blog/book tour for Zakka Style when it was first released so we decided to do a different version of a book tour with bloggers actually showing a finished project from the book and then the participants and I would sew along from project 1 through 24.
Sukie: As Lindsey mentioned above, I read about her idea of the sew along on her blog and thought of making it bigger. Bigger meaning, "Let's showcase different bloggers and how they would make the project." It's a slight twist on a book blog hop, the ones where they give you sneak peeks of the book. This way, folks get to see the finished projects while working on theirs at their own pace.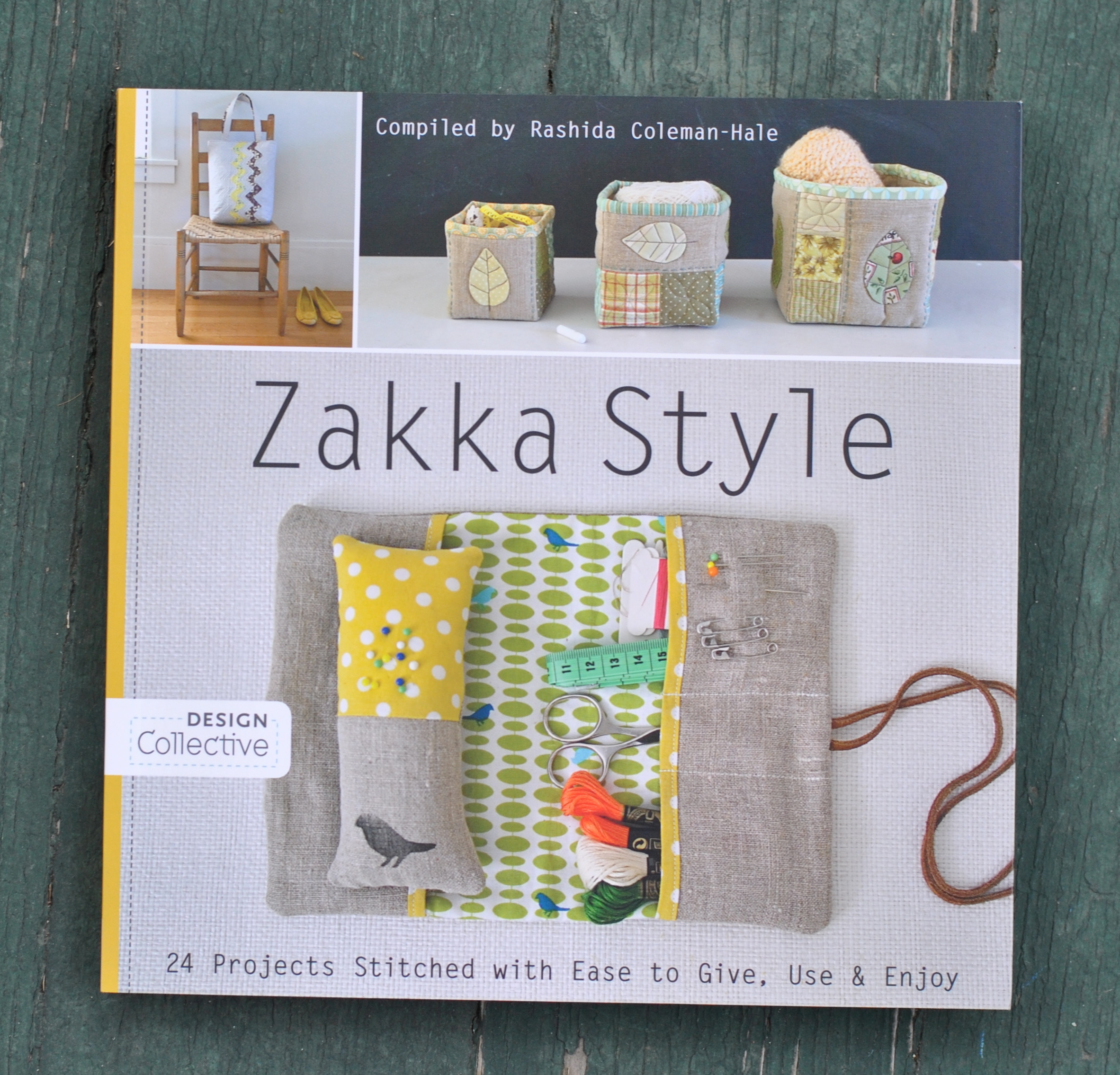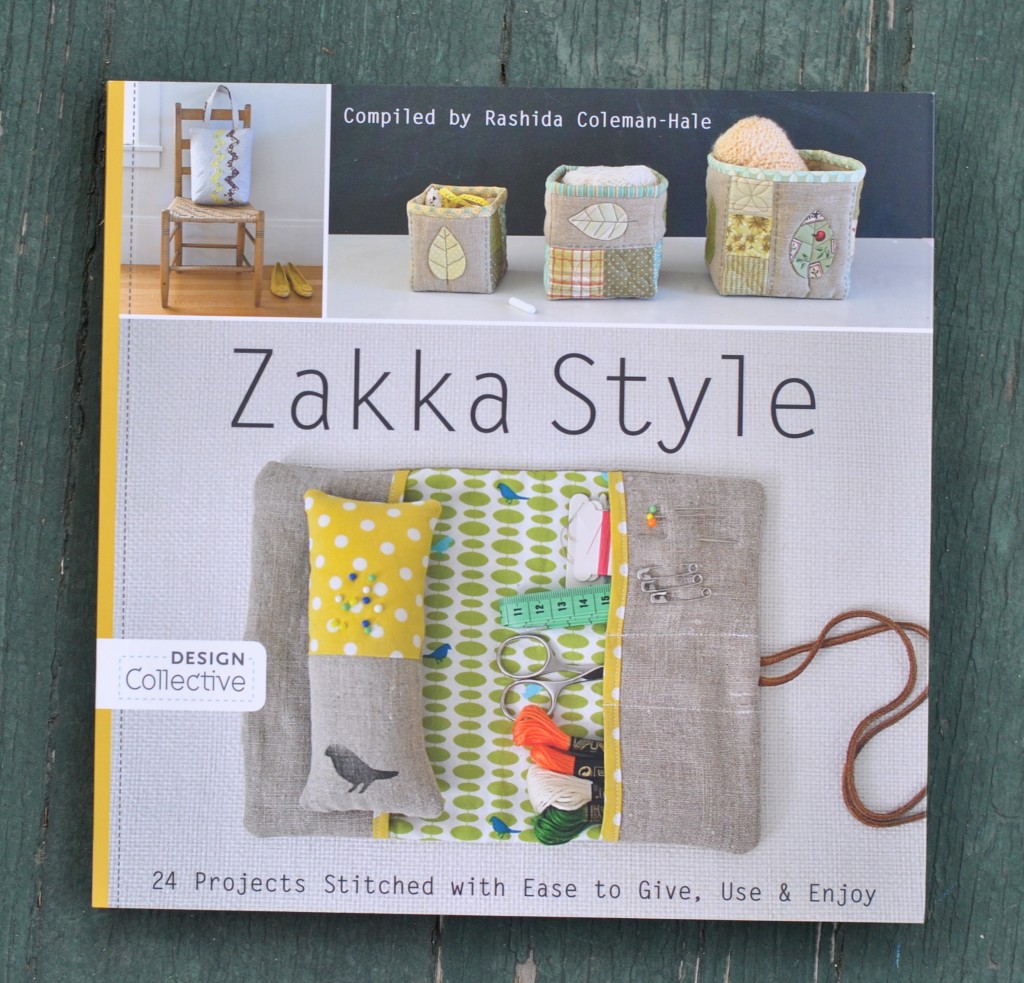 That sounds fantastic! Have you participated in any sew alongs in the past? What are some things you like about being in a sew along?
Lindsey: This is actually my first sew along, and I can't believe I haven't done it before. I really like the camaraderie of sewing with other people. Everyone is really encouraging and it's a good chance to interact and learn new tips and tricks or get advice on fabric choices, etc. Plus you have a kind of accountability. Not that you would be in trouble if you didn't keep up, but you're more motivated knowing that you have others to share the process with.
Sukie: I've participate in a couple sew alongs. I love seeing everyone's style come out of their project or even seeing a different way of doing something, especially something that I wouldn't have thought of. The community feel of being in a sew along is the best. If you have issues or run into problems, just ask the group. That's one thing I've grown to love about the sewing community – we're all really supportive of each other and there's no wrong way of doing something.
You have some great prizes for your sew along! Can you tell us a little bit about how to approach a company about sponsoring a blogging event?
Lindsey: Amy handled the sponsorship for this event, but my experience in previous sponsorships is to reach out to those shops/businesses that you're loyal to. Most of the shops I've dealt with really love to support the sewing and quilting community but they don't know about opportunities unless you ask. Tell the business how the event can benefit them, you kind of need to sell yourself! It can be intimidating, but with anything, the worst they can say is no.
So, there's a new project each week of the Zakka Style Sew Along, with different bloggers featured each Monday. Do you have any tips for deciding on the timing or format for an online sew along?
Lindsey: For this sew along, timing felt a bit challenging. I knew I wanted to sew through the entire book, so with 24 projects the event would be a long one. I wanted participants to have enough time to get the projects done, but not so much time that you began to lose interest. I also needed to coordinate 24 different bloggers to make sure we were all on the same page. Weekly seemed like the best fit and so once the start date was chosen, we just went from there. I had to decide early on not to stress about other events that might come along or whether anyone would signup. There truly is room for everyone, so don't allow yourself to be discouraged. As long as you're hosting a sew along that you're passionate about, it doesn't matter if it's just you and one other person! Doing something you love is the important part!
Sukie: An important aspect of a sew along is first seeing the finished product. You want to show readers, "Hey, it's worth it to do this, and here's what you'll get after all your hard work." I agree with what Lindsey. We looked at each project and they all seem fairly simple and decided that a week's timeframe wasn't asking too much. So if reader sees on Monday how the project looks when it's done, then they'll have the whole week to motivate them to finish. But also, if you can't finish in the week time frame, don't worry! Finish at your own pace. We have prizes at the end of each week but we also have a big prize pack at the end of each 6 weeks that we're doing a random prize drawing for. The most important thing about planning a sew along is not to rush it or make it too long. You'll lose readers because they can't follow along or they're anxious to move on the next step.
I'm sure it's a challenge to stay organized through a big project like this, and I bet teaming up helps! Any advice for how you stay organized as a blogger, or how to balance creative projects with the other parts of life?

Lindsey: My best advice is to plan in advance. A well organized event takes time to coordinate so you need to give yourself time to work out all of the details. I try to write and schedule blog posts in advance so that I can stay ahead. That way if life happens, I'm not stressing out. Teaming up absolutely helps, too! Along with sharing the work load, you have someone to be your cheerleader on bad days and to bounce ideas off of. We also created a Flickr group for the contributing bloggers as a place to discuss plans and to ask/answer questions easily. This was really helpful in helping us all stay connected.
Sukie: Once you have your sew along idea, start planning! Give yourself plenty of time to organize. The more help you ask for – especially from friends that you trust – the easier it is on you. Make sure to keep a list and tick items off as they're handled, or when issues come up, write them down. I would say one of the most important things to remember is: Don't kill yourself with stress over a sew along.
Thanks for the tips, ladies! Week one's project was a cute zig-zag tote, and here are some of the entries from participants:
1. Zakka style tote, 2. Zakka sew-along Zig-Zag-Tote 1, 3. ZigzagZakkaTote10, 4. Zakka tote – outside 2, 5. Zig Zag Tote – Zakka Style, 6. zigzag tote, 7. Zakka Style Zigzag Tote, 8. zigzag tote bag, 9. Zakka Style Zig Zag with Streptocarpus
As you can see below, there's still plenty of time to grab a copy of the book and join in! Also, Lindsey is hosting link parties for each project on her blog, so follow along to see the latest projects, sew along and enter to win fantastic prizes.