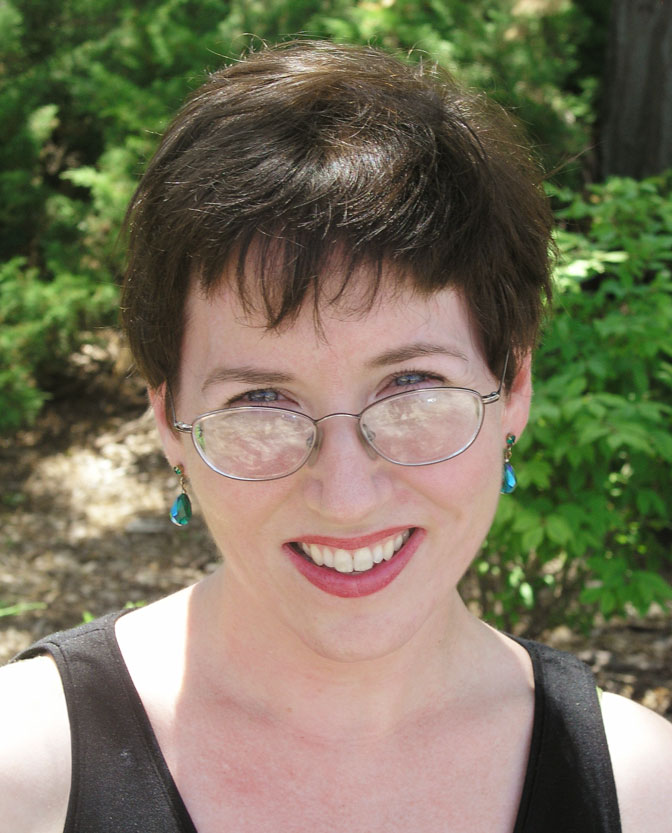 Please say hello to Allison Korleski, Acquisitions Editor for Interweave Books! Allison is here with some very helpful information for aspiring craft book authors about how the process works. We are so excited to have her insight today as part of Craft Book Month at Craft Buds.

Welcome Allison! Can you tell us a little bit about your job as an acquisitions editor?

I started a little over a year ago. Before that I had been a buyer for a book store for many years, including craft and DIY books. I knew Interweave, and found what they were doing in terms of direct marketing and on-line and eMedia development to be really forward-thinking. (Speaking of which…we just started a new site called FlockShop.com, which offers limited-time deals on a variety of craft products—one item at a time.)

I work out of my apartment in NJ. On top of learning a new job, just getting used to working alone at home was a BIG adjustment. Setting up my home office definitely gave me a new-found appreciation of the IT department. I go visit Interweave's main offices several times a year—usually for a week or 2 at a time. While there are things I love about working at home, I miss the camaraderie and osmosis of ideas one gets in an office environment, so this lets me have a good balance. The book department has around 14 people in it—that's editorial, sales, production, and art. I wish I could effectively summarize what an amazing bunch of people they are. Finally, one of our book editors lives in NYC, so we try to get together at least once a month. Our goal is to establish an informal "Interweave Eastâ€!
What does your day-to-day work look like?
Day-to-day can vary. I'm generally juggling many proposals at any one time, all in various stages of development. I work with the authors, help focus and develop their ideas, create an outline for the book to give it shape, discuss the types of projects to be included, materials used, and skill levels to be covered. I also spend a lot of time researching designers, trying to get a feel for their style and approach, and an understanding of what sets them apart and makes them special. I troll blogs and websites, look at what is coming out from other publishers, look at trade and craft shows to see what people are teaching, and what trends are evolving. I travel to several shows a year—Quilt Market, TNNA, Beadfest, Tucson bead show, assorted fiber and knitting shows. I also attend the Frankfurt Book Fair in Germany; Interweave works with several publishers in the UK, Europe, and Japan. I also spend a lot of time looking at magazines and craft books, and talk to people at my local yarn and bead stores to see what they are interested in. The research never stops. The one downside is that I wish I had more time for my own knitting!
I'm more or less the gateway to publishing with Interweave, and I take that very seriously. I have a dual responsibility: to be the "face" of interweave, represent my company, find wonderful talent, and make sure that we continue to produce great books for our audience. At the same time, I also have to be an advocate for the authors I work with—to clearly represent their ideas and vision for their book, and make sure that gets translated into the final product. I really believe in every author and project I bring to our editorial group—there's usually some sort of mind-meld that goes on—so I advocate for them as strongly as possible. All books need to get approved by our editorial group, which is made up of editors, sales and marketing, the editorial directors of our magazines, and others. I have to make a case for each and every book I present; I'm in the hot-seat every meeting, so I need to work with each author to make their presentation rock-solid from the beginning.
I spend much of my time talking with authors, going over what they've sent me, discussing projects, evaluating strengths and weaknesses, and discussing the next step. Sometimes we have a breakthrough and decide to change direction completely! At the same time I'm working with our art and production departments, assessing costs for each book, and keeping the author's vision in mind while I assess what her book will need. I also handle all contract negotiations once we approve any book idea.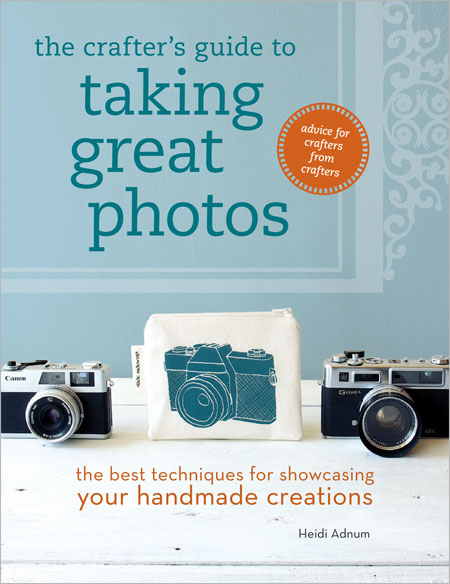 When considering a new craft book proposal or query, what catches your eye?
Originality, technical skill, and doing their homework. New, innovative ideas or beautiful work will always catch my eye, but a well-crafted proposal will keep my attention. Most publishers post proposal guidelines on their websites, and potential authors should really check those first. Look at what other books a publisher has done, and make sure that your general topic fits with their publishing program. If you are a quilter, you don't want to approach a publisher who specializes in jewelry. Interweave doesn't publish books on paper craft, so a card-making proposal isn't right for us, though it could be perfect for someone else. And even if your children's picture book has knitting in it, understand that craft publishers may be reluctant to take on such a project.
Understand what you need to do: If you have an book idea but are not sure where to start, a query letter is fine. This is simply a brief email asking if we have any interest in x, along with a sentence or 2 about your background. If you want to do a book on lace knitting, but it happens that we are already working on two or three, it can save you much time and effort to know our interest up front.
When it comes to sending a formal proposal, we don't want a complete manuscript, but we do need an outline and summary of your ideas, accompanying images of projects, and a brief writing sample to get a sense of your voice. This doesn't have to be intimidating—a few paragraphs explaining your book and why you want to write is generally fine. Take the time to research competing books, and be able to articulate how yours is different. Be as specific as possible: a vague proposal of "15 cute knitting projects†with no further details won't get very far. SEND IMAGES, but please do not send actual projects unless the publisher asks for them. Not everyone works in a company office, and it's far too easy for projects to get lost or misdirected. Let us know about yourself: your experience, any classes you teach, designs you publish, blogs or websites. And email is by far the best way to send in your proposal!
Be courteous and professional. If you think current books on a topic are lacking information or don't cover something yours does, that's a perfectly fair argument you can make. Simply saying other books are boring or ugly is not. Your presentation speaks as much about you as your proposal does. Proof-read for spelling errors, and make sure you are clearly stating your ideas. And I have to be honest, a proposal that begins with "Hiya!†or "Hey, craft lady'†doesn't strike the best opening note.
Show us your best: when I look at images of your work, I'm looking at both aesthetics and technique. Your projects may be adorable or beautiful, but sloppy or poorly finished work rings an alarm bell. Make sure seams are straight, edges finished, wirework smooth, loose ends woven in, and everything is as polished as you can make it. This is your baby—you want to show it to its best advantage.
A proposal is like an audition, and the author should put as much effort into it as they would into their work.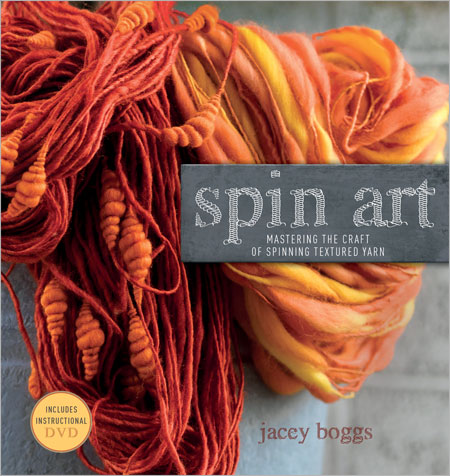 After a book proposal has been accepted, what is the typical timeline for publishing a craft book (including writing deadlines, photo shoots, publicity, printing, etc.)?
It can vary. I typically assume the author will need 6 months to a year to complete the manuscript and projects, depending on what she has going on in her life, and make sure to discuss that with her. Once we have the manuscript and projects, it takes another year for us to create the book. We photograph everything ourselves, create illustrations and charts, tech-edit, film any accompanying DVDs, etc. Our marketing and publicity departments get into high gear a bit closer to the book's publication date, and run full-throttle. A typical list of promotional efforts (blogs, interviews, print ads, Facebook, YouTube, and twitter, email campaigns) can run for more than 2 pages!
What books are you most excited to see in stores this fall? Can you tell me a little about how they came to be?
Oh—we have several! (Unfortunately, I was not at Interweave when these were acquired. Next season.) Mathew Gnagy's Knitting off the Axis comes to mind, as does Connie Chang Chinchio's Textured Stitches. Personally, I'm a sucker for interesting construction, which Mathew's book has in spades. Everything is knit sideways or on the diagonal, and he really gets one thinking about the architecture of knitting. As for Connie, I've been a fan of hers for years, regularly picking out her projects in books and magazines. She has such a knack for creating knits one wants not only to knit but to wear (and wear and wear) afterward.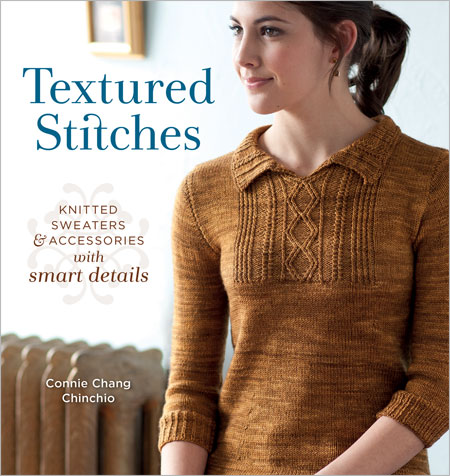 Jacey Bogg's Spin Art blows my mind—the yarns she creates are works of art in themselves, and there seems to be a growing appreciates of yarn for yarn's sake. Along simpler lines, Weekend Hats is a great collection of hats for every knitter—simple to complex, for both men and women, and perfect quick projects for giving and keeping.
Finally, we have The Crafter's Guide to Taking Great Photos. It's a non-tech-y guide specifically for the crafter/DIY audience: all those bloggers and people on Etsy who do great work, but need a little help showcasing it to their best ability. It shows how to get slick, professional-looking photos without a studio or professional equipment, and troubleshoots things like making your own lightbox, avoiding camera shake without needing a tripod, and how to highlight project details. It's divided into sections on specific craft areas (jewelry, fabric, furniture, etc.) to offer advice particular to each.
Are you a crafter yourself? How do you spend your free time when you're not hard at work publishing craft titles?
I'm quite an enthusiastic knitter, I do basic bead and wirework and have experimented at metalwork. (the resultant pieces were never worn, nor should they have been.) I'm a lousy enough sewist to really appreciate the talent of others, and I learned how to spin last year. Crochet is still on list—I can do some basic stitches, but do not consider myself a true crocheter yet.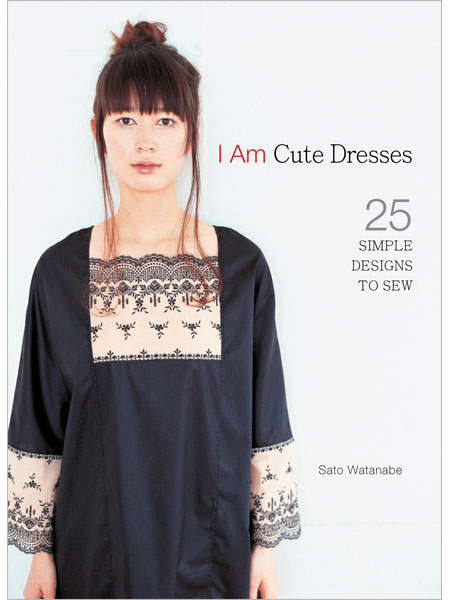 Giveaway!
Interweave is giving one lucky winner a copy of the new book, I Am Cute Dresses: 25 Simple Designs to Sew by Sato Watanabe. To enter, leave a comment telling us something you've learned about book publishing, or a question you have for Allison. We'll choose a winner on Friday, September 9.
Update: The giveaway is now closed. Congrats to R Carter!