Hello readers, I hope you're all doing well and staying safe! Our family has been fortunate that my husband has been able to work from home these past couple weeks (and I always work from home). Our kids are home from school for the rest of the school year, so we've all adjusted to our new schedules and this new normal for the time being. While our whole family has been home, we've been doing some cleaning, organizing, and updating around our house. So, it was perfect timing that Photowall contacted me!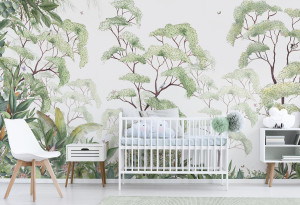 If you haven't heard of Photowall, take a look at their site and the amazing murals, canvas or framed prints, posters, and wallpaper! You can even have your own image custom printed on one of their products. My personal favorites are the murals. They're a quick way to transform a room and add interest completely.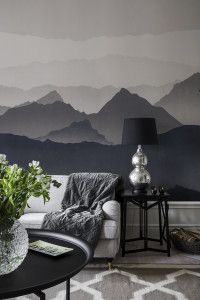 They have a wide variety of options for artsy, whimsical, trendy, bold, subtle, or whatever you may be looking for. There's also a lot of options that would be great for a nursery or child's room.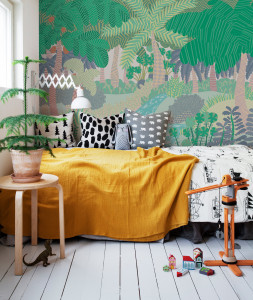 While I was looking through the Photowall site options, my husband mentioned that he could use something to fill a large blank wall in his office. He works in an aviation-related industry, and there were lots of options that followed that theme. Photowall provided us with a beautiful canvas of this vintage airplane that's nearly 5 feet wide! They have a user-friendly website that lets you see your canvas choice and customize the size to exactly what you want.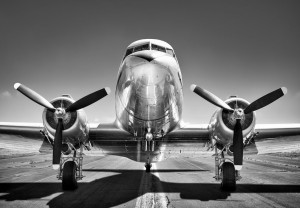 The canvas arrived quickly and well packaged unassembled. Photowall provided information on how to assemble it here. My husband's office is currently closed due to the virus, but I'm excited to see the canvas in place when he's able to put it up!
If you're interested in the Photowall products, they've generously given our readers a code for 25% off!! Just use the code craftbuds2021 and enjoy it! This code is valid through June 12, 2020.