Funko Pop figures are like miniature pop culture icons that come to life. These delightful vinyl figures capture the essence of beloved characters from movies, television shows, video games, comics, and other entertainment.
In the world of collectibles, Funko Pops have taken center stage, offering fans a chance to own a piece of their beloved franchises in a cute and affordable format. Let's dive into the world of Funko Pop! and discover why these figures have become must-have treasures for enthusiasts everywhere.
A Brief History of Funko Pop!
A Funko Pop! is a small vinyl figurine, typically measuring around 3.75 inches in height, featuring exaggerated, cute, and distinctive designs of characters from various pop culture realms. They often have large, round heads and black, soulful eyes, giving them their signature charm.
Key Milestones In Funko Pop! History
Key milestones in Funko Pop! history include collaborations with major franchises like Star Wars and Marvel, introducing exclusive and limited edition variants, and expanding into various product lines, such as Pop! Keychains and Pop! Apparel. The company's initial public offering (IPO) in 2017 also marked significant growth.
What Was The First Funko Pop?
The first-ever Funko Pop! was the Big Boy bobblehead made in 1998 by Mike Becker, founder of Funko. With time, this has evolved into a massive fascination for collectors and enthusiasts of pop culture all around the globe.
The Rise Of Funko Pop! As A Cultural Phenomenon
Funko Pop! has evolved into a cultural phenomenon, captivating fans of all ages. These collectibles offer a unique way to showcase one's love for a favorite franchise or character. They are not just toys but a form of self-expression and nostalgia.
Types of Funko Pop! Figures
What Differentiates Various Funko Pop! Lines?
Various Funko Pop! lines are distinct collections, each catering to specific fan bases and pop culture phenomena. Here's how they differentiate.
Star Wars Funko Pop
Star Wars Funko Pop figures feature characters from the iconic sci-fi franchise. They include beloved heroes like Luke Skywalker and Princess Leia and iconic villains like Darth Vader and Stormtroopers. These figures often come with detailed accessories and outfits that faithfully replicate the characters' appearances from the Star Wars universe.
Harry Potter Funko Pop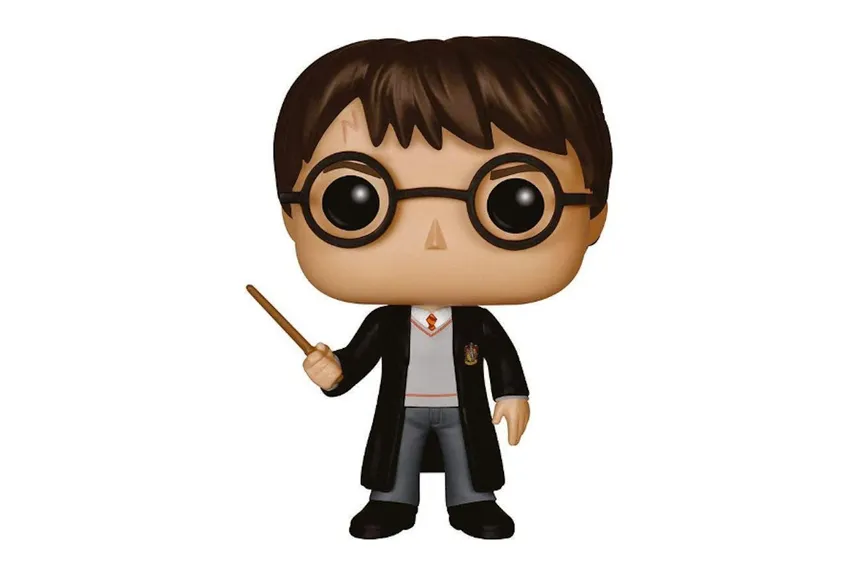 Another fan favorite is the Harry Potter Funko Pops, which brings the magical world of Hogwarts to life. Collector figures include favorite wizards, witches, and magical creatures like Harry Potter, Hermione Granger, and Dobby the House Elf. Each figure design has intricate details, including the characters' wands and house crests.
Marvel Funko Pop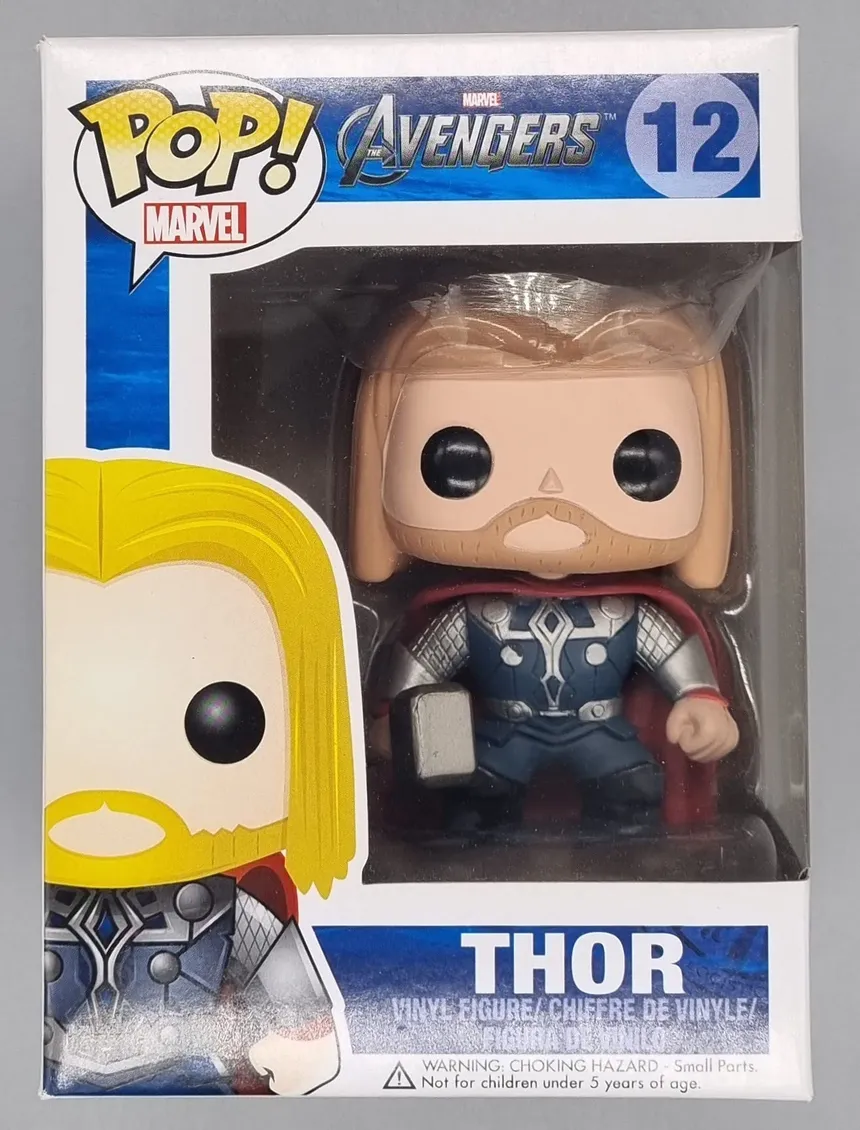 Marvel Funko Pops covers many superheroes and supervillains from the Marvel Comics universe. Whether it's Spider-Man, Iron Man, or Thanos, these figures capture the essence of the characters with dynamic poses and costume accuracy. They're a must-have for Marvel enthusiasts.
Anime Series Like Naruto Funko Pop and Demon Slayer Funko Pop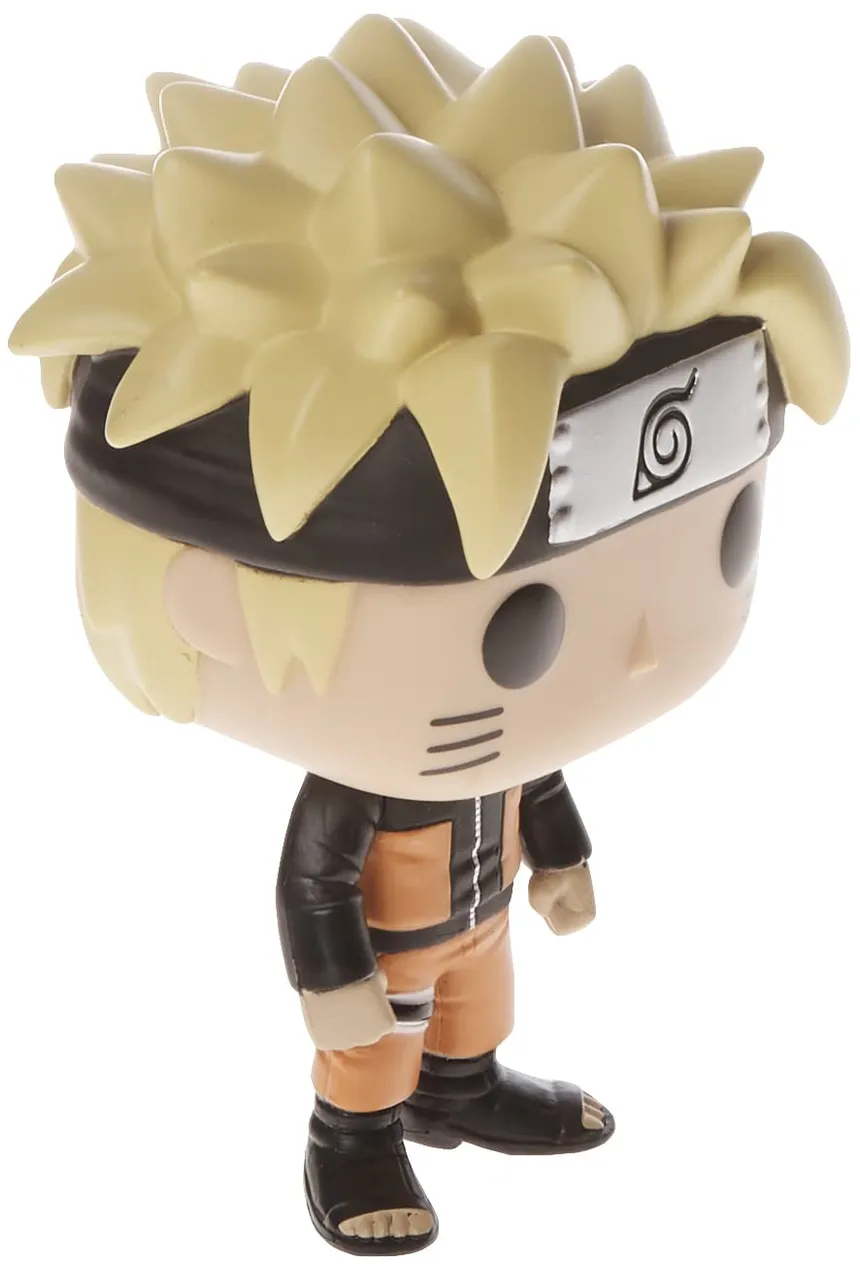 Fans of popular Japanese anime series also have their collection to choose from. Naruto Funko Pops feature characters like Naruto Uzumaki, Sasuke Uchiha, and Sakura Haruno, while Demon Slayer Funko Pops include figures of Demon Slayer Corps members like Tanjiro Kamado and Nezuko Kamado.
Popular Special Editions
Special edition Funko Pops offers fans a chance to own unique and cherished pieces that commemorate the influence and significance of iconic figures in various realms of pop culture. Here are some of the most notable ones.
Stan Lee Funko Pop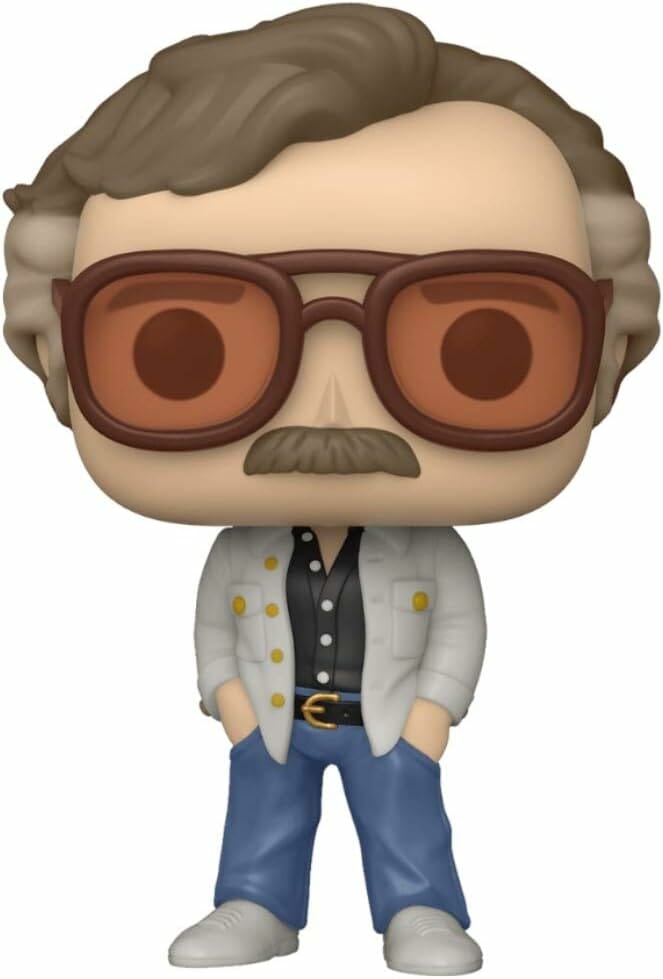 Stan Lee, the legendary comic book creator, has been immortalized in Funko Pop form. These figures pay homage to his iconic cameos in Marvel films, sporting various costumes and props that reflect his memorable appearances.
Michael Jordan Funko Pop
Michael Jordan, the basketball legend, has his own Funko Pop line, celebrating his career with figures showcasing his iconic poses and attire.
Dolly Parton Funko Pop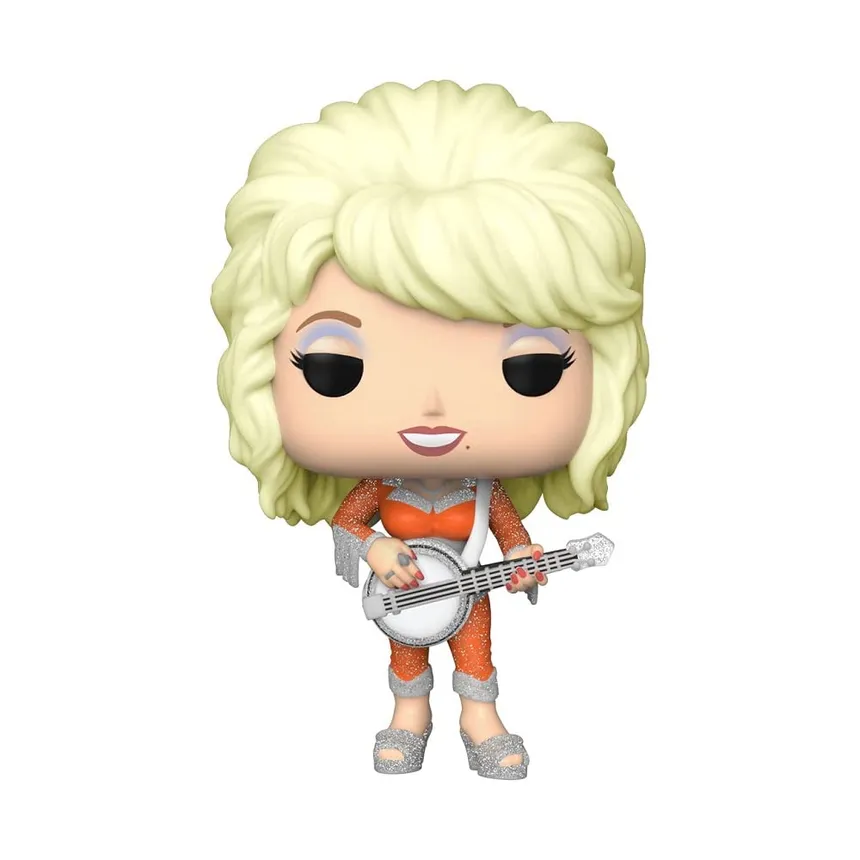 Country music icon Dolly Parton's Funko Pops is a delightful collection addition. They feature her signature style, including her flamboyant outfits and distinctive hair.
Eddie Funko Pop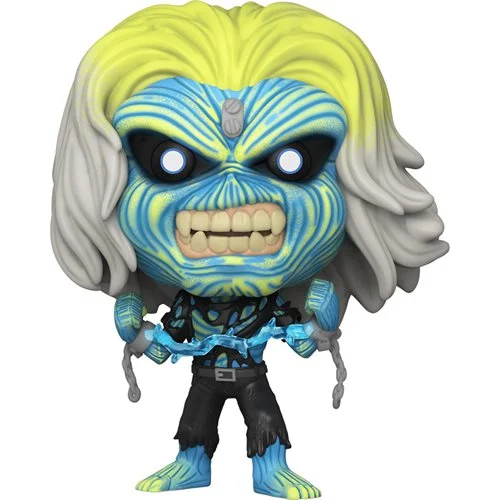 Eddie, the beloved mascot of the British heavy metal band Iron Maiden, is a favorite among music fans. These Funko Pops depict Eddie in various album cover art styles, embracing the band's rich history and artistic flair.
Popular Character-Specific Figures
Character-specific Funko Pops like the ones listed below offer a tangible connection to the fictional worlds and personalities we adore, allowing fans to celebrate their favorite characters in a fun and collectible way.
Kirby Funko Pop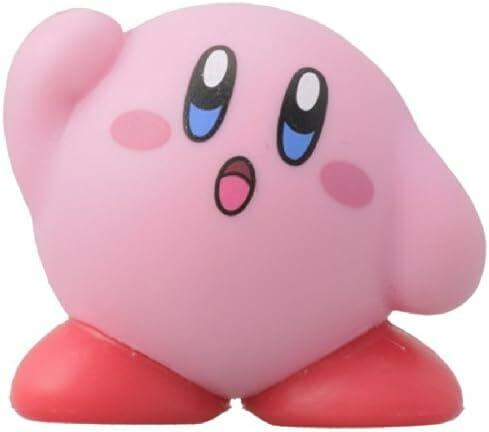 Kirby, the lovable pink puffball from Nintendo's video games, gets the Funko Pop treatment. These figures depict Kirby in various forms, including his iconic round appearance and adorable expressions.
Wednesday Funko Pop
Wednesday Addams, The Addams Family's dark and acidic character, is immortalized in Funko Pop form. These figures capture her distinctive style, with her gothic attire, pale complexion, and stoic expression.
Moon Knight Funko Pop
Moon Knight, a Marvel superhero with multiple personalities, is brought to life with Funko Pops. These figures showcase his unique costume and mysterious aura, making them a must-have for fans of the character's complex backstory and supernatural adventures.
Custom Funko Pop! Figures
Creating custom Funko Pop figures is a fantastic way to bring your unique vision to life and personalize your collectibles collection.
How to Make Your Own Funko Pop
You can make your own Funko pop by purchasing a blank figurine and then customizing it according to your preferences by following these instructions. You can transform a standard Funko Pop into a one-of-a-kind masterpiece.
Creating your own Funko Pop figure is a creative journey that allows you to bring your favorite characters to life. You can also make one from scratch by watching this video:
The World of Custom Funko Pop Figures and Where to Find Them
Many skilled artists and enthusiasts craft custom Funko Pop figures worldwide. You can discover these unique creations on websites like Etsy, where artists sell their custom figures, or through social media platforms where custom Funko Pop communities thrive to get inspiration and insight into customization.
Where to Buy Funko Pop! Figures
If you're looking to expand your Funko Pop collection, there are various places where you can find these iconic collectibles. Whether you favor the ease of online shopping, the excitement of in-store treasure hunting, or the thrill of attending collector gatherings, numerous avenues await your exploration regarding acquiring Funko Pops and growing your collection.
Retail Stores
You can often find a wide selection of Funko Pops at retail stores like Walmart, Target, GameStop, Hot Topic, and comic book shops. These physical stores offer the advantage of browsing in person, allowing you to inspect the figures for box condition and authenticity. Additionally, they may host exclusive releases and limited editions, drawing collectors to their shelves.
Online Platforms
Online marketplaces like Amazon, eBay, and the official Funko website are great places to buy Funko Pops. These platforms provide many options, from common figures to rare and exclusive releases. Always check seller ratings and reviews for trusted purchases. Collectors can also explore Facebook groups, Reddit communities, and dedicated Funko Pop forums to trade or purchase figures from fellow enthusiasts.
Specialized Events
Comic conventions and specialized events, such as Funko's own Funko Fundays, are treasure troves for collectors. These gatherings often feature exclusive and limited-edition Funko Pops, giving attendees early access to sought-after figures. Keep an eye on event schedules and plan accordingly if you want to secure these unique collectibles.
Tips For Finding Rare Figures
Finding rare Funko Pop figures can be a thrilling pursuit for collectors. Here are some tips to help you in your quest:
Research: Stay informed about upcoming releases and exclusives through official Funko channels and fan communities.
Specialty Stores: Visit specialty shops, comic book stores, and conventions where exclusive and limited-edition Pops.
Online Marketplaces: Explore reputable online platforms and forums for rare finds, but be cautious of counterfeit or overpriced listings.
Networking: Connect with fellow collectors who might offer trade opportunities or insights into rare figures.
Persistence: Patience and persistence are key; rare Pops may appear when you least expect it. Happy hunting!
Valuation and Rarity
Funko Pops are commonly available in toy stores, but locating rare editions can be tough and costly. Prices range from $5 to thousands of Dollars; the rare the pop, the more pricey it will be.
Funko Pop Price Guide
There are over 13,741 pop designs by Funk Designs, and during the Amazon exclusive and Comic-Con, there are over 20,000 pop vinyls available. Here are some that might interest you.
| | | | |
| --- | --- | --- | --- |
| No | Funko Pop! | Price | Source |
| 1 | Pop! President Barbie | $12 | Funko |
| 2 | Pop! Great with Sword (Glow) | $15 | Funko |
| 3 | Ahsoka Tano Ornament | $11 | Funko |
| 4 | Julio Rodrguez | $15 | Funko |
| 5 | Funko Pop! Advent Calendar – Horror 13-Day Spooky Countdown 2023 | $33.99 | Amazon |
| 6 | Naruto Shippuden Kakashi Toy Figure | $12.67 | Amazon |
| 7 | Michael Jackson – Thriller | $24.99 | Amazon |
What Is The Most Expensive Funko Pop?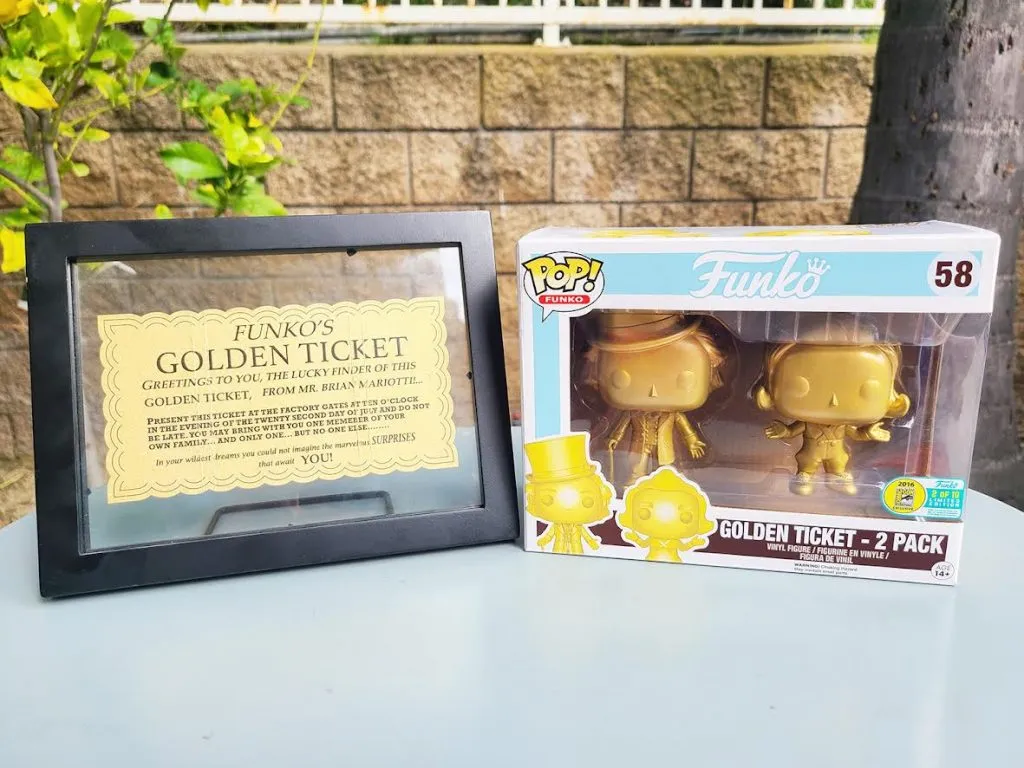 The set Golden Ticket (2-Pack), which features Willy Wonka and Oompa Loompa, is the most expensive Funko Pop. It fetched a staggering price of over $210,000 in a private sale. However, it is important to note that the value of Funko Pops can change over time due to demand and rarity, so more expensive ones may be released later.
What Are The Rarest Funko Pop Figures?
A rarity in Funko Pops can stem from limited releases, exclusive variants, or discontinued lines. Due to their scarcity and demand, these rarities often command high prices in the collectibles market.
Here are the top five rarest Funko pop figures, some of the rarest:
One Piece Funko Pop: Rare figures one piece, like the Orange Clockwork, are highly coveted.
Pokemon Funko Pop: The exclusive Funko Pop Blooming Curiosity from the A Day With Pikachu series is now the priciest Pokemon Funko on the secondary market. Its rarity stems from limited-time exclusivity and short availability.
Breaking Bad Funko Pop: The Walter White Glow In The Dark figure is a rare gem from this series, prized for its scarcity.
Stranger Things Funko Pop: Released in 2018 with just 40 units, the golden Hopper Funko Pop is a rare gem for Stranger Things fans. , is a prized collectible.
Spider-Man Funko Pop: The Metallic Blue and Red Suit Spider-Man San Diego Comic-Con 2011 is among the rarest Spider-Man Pops.
Buying and Selling Funko Pop!
What To Look For When Buying Funko Pop! Figures
When purchasing Funko Pop! figures, it's essential to consider several factors.
Authenticity: Ensure the figure is an authentic Funko Pop! by checking for the official logo on the box.
Box Condition: Collectors often value figures with pristine boxes, so examine for any damage, creases, or discoloration.
Paint Quality: Inspect the figure's paint job for accuracy and flaws, especially on detailed areas like the face and accessories.
Popularity: Research the figure's rarity and demand within the collector community, as this affects its value.
Price: Compare prices from different sellers to avoid overpaying and seek deals or discounts when possible.
Exclusivity: Special editions or exclusive releases may hold higher value for collectors.
Personal Preference: Choose figures that resonate with your interests and passion for collecting.
Trusted Platforms for Buying and Selling
Trust is vital when buying and selling Funko Pop! figures, and you also want to protect yourself from unscrupulous people.
How to Avoid Scams
Use reputable online platforms like eBay, Funko's official website, or specialized collectible stores to reduce the risk of scams. Check seller ratings, read reviews, and be cautious when dealing with unfamiliar sellers. Pay attention to pricing; if a deal seems too good to be true, it might be a scam.
The Importance of Boxes and Original Packaging
For collectors, the condition of the box and original packaging is crucial. A well-maintained box enhances the figure's value and appeal. It's essential to ensure the box is intact, with no creases, tears, or damage, as collectors often prioritize figures with pristine packaging.
Care and Preservation
Funko Pop! is an investment; therefore, it is important to properly care for and preserve your figurine to keep your Funko Pop! collection in pristine condition for years.
Maintaining Collection Quality
Handle your Pops with clean hands to prevent oil and dirt transfer. Avoid excessive sunlight exposure to prevent fading, and regularly dust them using a soft brush or cloth.
Storage and Display Best Practices
Store your Pops in a cool, dry place to prevent warping or damage from humidity. Display them out of direct sunlight to avoid color fading and box damage. Invest in protective Funko Pop stack or acrylic display cases to shield them from dust and physical contact. Consider using risers or shelves to create an appealing display while minimizing overcrowding.
The Community Aspect
Funko Pop! collecting is not just about amassing figures; it is a vibrant community where enthusiasts share their passion and experiences. It is a community about friendships and shared experiences.
Collector Groups and Forums
Collector groups and online forums are the backbone of the Funko Pop! community. Platforms like Reddit's r/funkopop and Funko's Official Forum provide spaces for fans to discuss, trade, and seek advice about their collections. These spaces foster camaraderie and knowledge-sharing among collectors.
Benefits of Joining Communities
Joining these communities will help you gain insights into rare finds, learn about upcoming releases, and connect with like-minded individuals who share your enthusiasm. It is a supportive network that helps collectors navigate the intricacies of the hobby and discover new facets of their favorite figures.
Engaging in a Specific Series of Discussions
To delve deeper into your specific interests, explore dedicated communities or forums related to series like Harry Potter, Star Wars, or Marvel. Facebook groups, subreddits, and fan websites centered around these franchises allow you to engage in in-depth discussions and trade figures and connect with fans deeply interested in your chosen series.
Summary
Funko Pop figures are iconic collectibles celebrating beloved characters and franchises, from Star Wars to Harry Potter. Buying Pops can be done in stores, online, or at events, with tips for finding rare ones. Rarity often dictates value, and when buying, consider authenticity, box condition, and more.
Proper care and preservation are crucial, as is the vibrant community aspect, with collector groups and forums. Funko Pop figures unite collectors worldwide, offering endless enjoyment and connection.
More Dolls & Figurines Articles
Funko Pop! FAQs
How Can I Verify The Authenticity Of A Funko Pop! Figure?
To verify the authenticity of a Funko Pop! figure, check for the official Funko logo on the box and figure's base. Inspect the paint quality, details, and packaging for accuracy. Buying from trusted sellers, retailers, or Funko's official website reduces the risk of purchasing counterfeit or fake figures.
What Are Some Upcoming Funko Pop! Releases To Watch Out For?
You can watch Funko's official website and social media channels for updates on upcoming releases. Funko regularly announces new figures, including those from popular franchises like movies, TV shows, and video games, so stay tuned for exciting releases.
Are There Any Protective Cases Explicitly Designed For Funko Pop! Figures?
Yes, there are protective cases explicitly designed for Funko Pop! figures. These cases, often called Pop stacks or Pop protectors, are made of durable plastic and are designed to fit individual figures snugly. They help prevent damage to the figure, box, and overall collectible value.
Sources & References