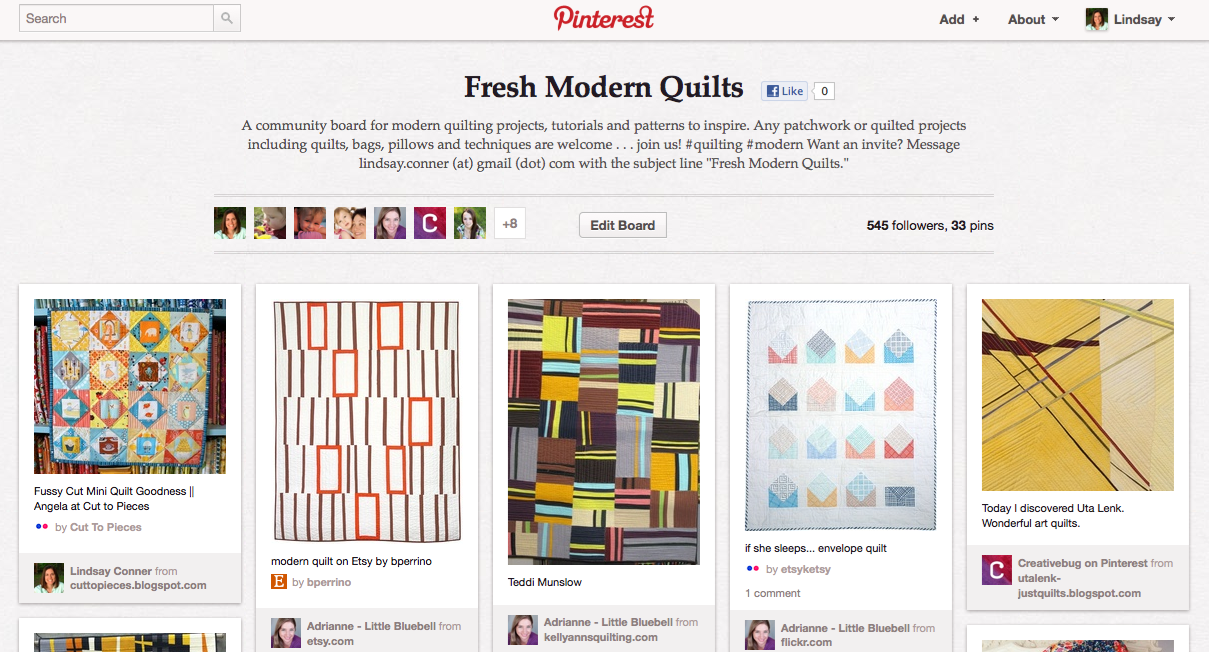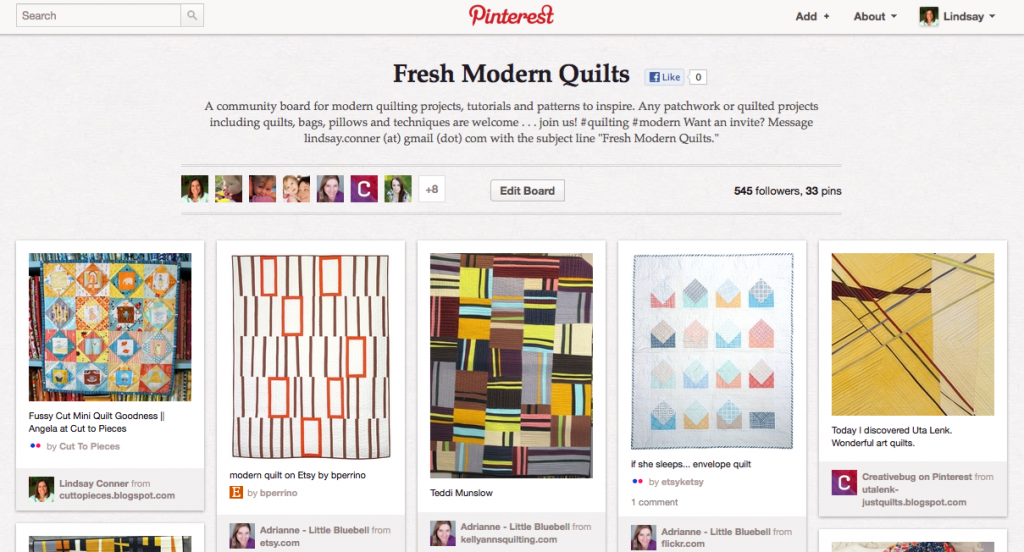 Have you heard of Pinterest community boards? These are inspiration boards that allow any member of the group to add pins, so you can share a great quilt or sewing tutorial that you've run across! This is also a great way to promote your latest and greatest blog posts, tutorials, and patterns. You may add up to 3 pins per day when you join one of the groups below!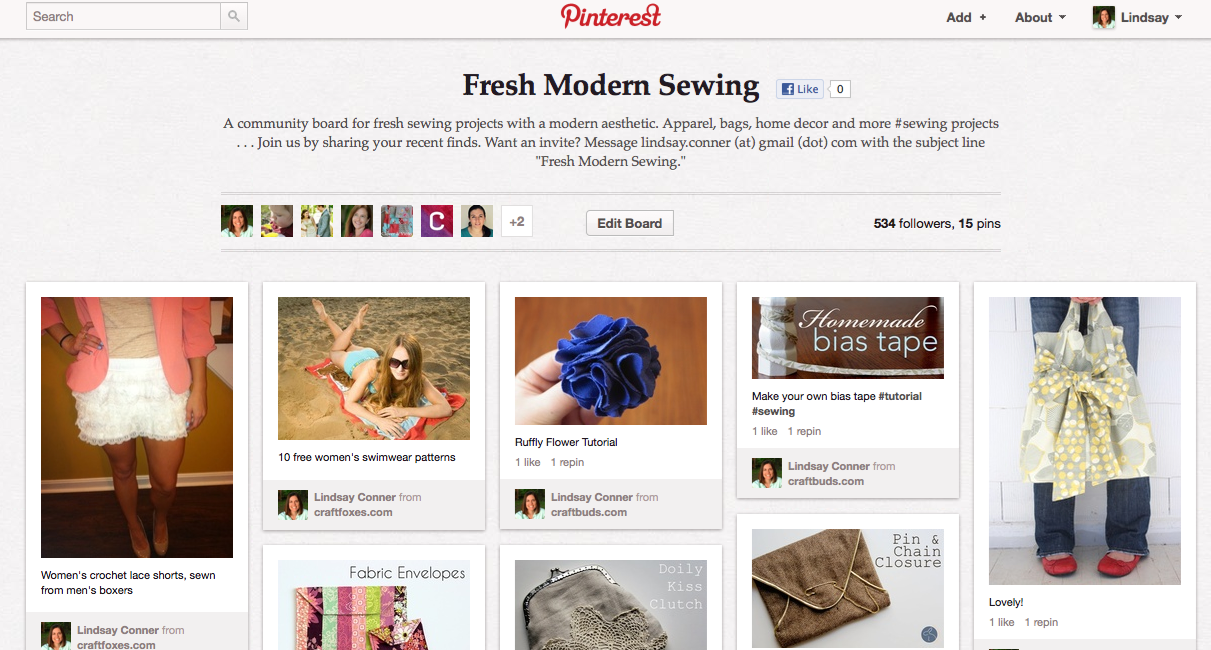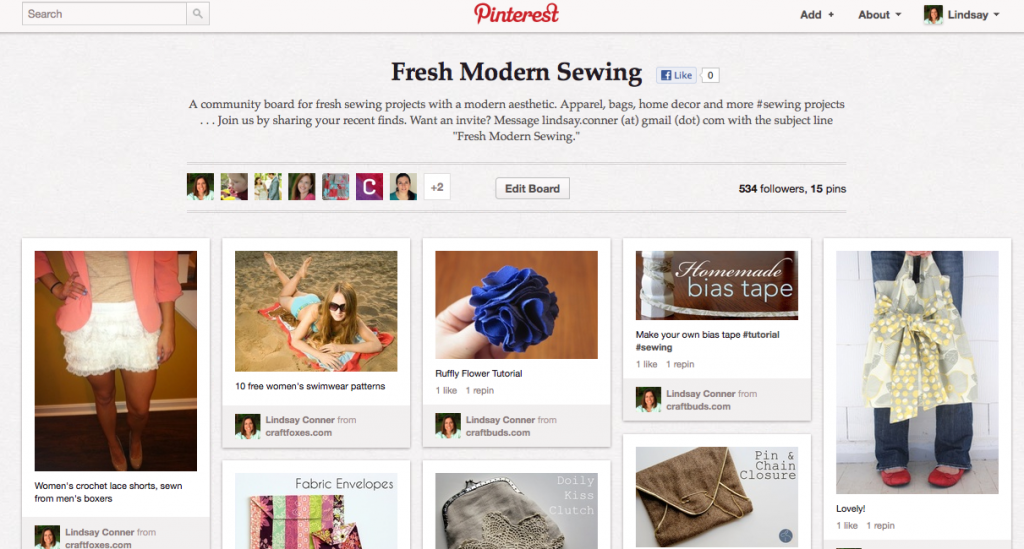 We're just getting our feet wet with with community boards, but we invite you to pin with us.
Follow Fresh Modern Quilts
A place for quilting tutorials and modern quilting inspiration!
Follow Fresh Modern Sewing
A place for sewing tutorials, patterns and modern fabric inspiration!
Follow Both Community Boards
Join both boards when you follow me, @LindsaySews!
Pin with Us!
1) If you'd like to be added as a pinner, just leave a comment on this post with your e-mail address and I'll send you an invite! Alternately, you can e-mail lindsay(at)craftbuds(dot)com.
2) You may add up to 3 pins per day. Note that we are looking for tutorials and blog posts at this time, and not shops/items for sale.

New to Pinterest?
Check out our Pinterest Tips for Craft Bloggers!