Reindeer Food: Kid's Craft
Still looking for a couple last-minute Christmas gift ideas? First up is this "Reindeer Food" craft project for kids. I've included a free Christmas printable. You and/or your kids can make this cute reindeer bag filled with reindeer food to sprinkle on your lawn on Christmas Eve. It lets the reindeer know that you want them to bring Santa to your house! We just did this last night with my 3-year-old (today we had an early Christmas celebration), and he loved the idea!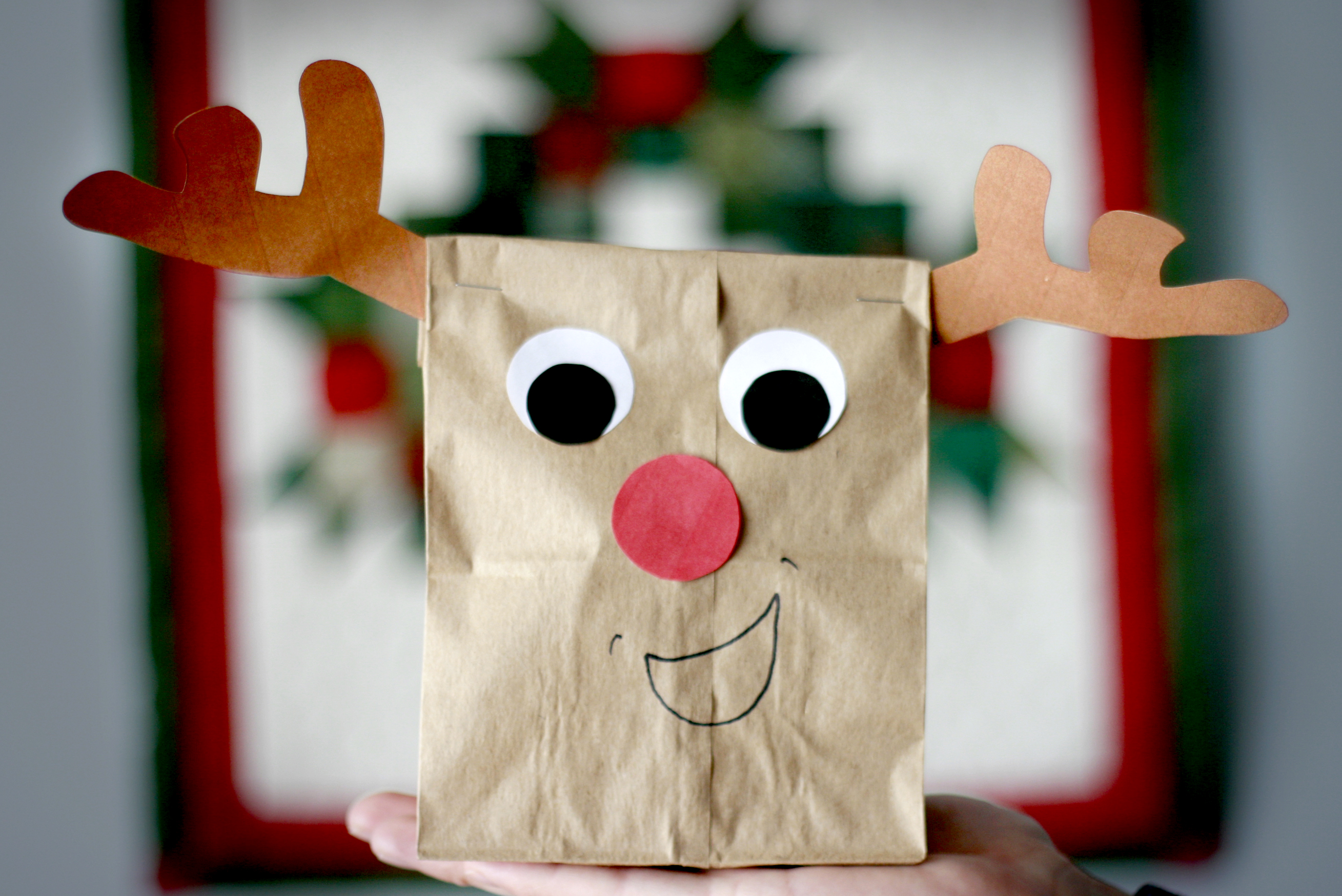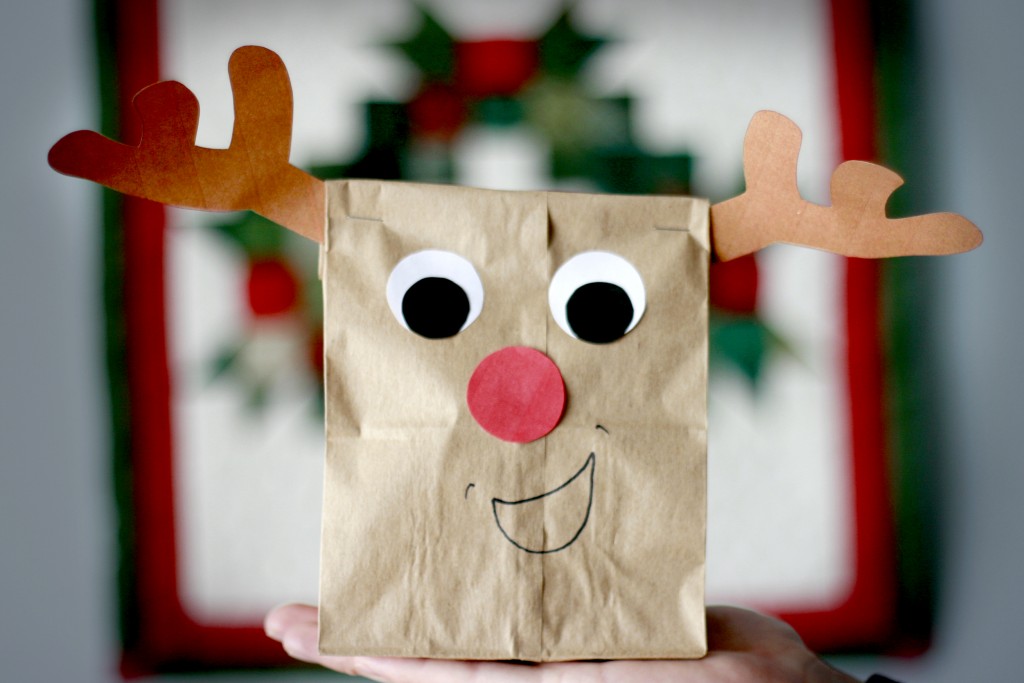 To make the project, you'll need:
– Paper bag
– Marker
– Scissors
– Glue
– Staples (optional but easier), and
– Biodegradable food for the reindeer
For the reindeer food, we liked using edible glitter or colored sugar (usually in the baking aisle of grocery stores), crushed candy canes and oatmeal. You'll also need this free Christmas printable that I put together.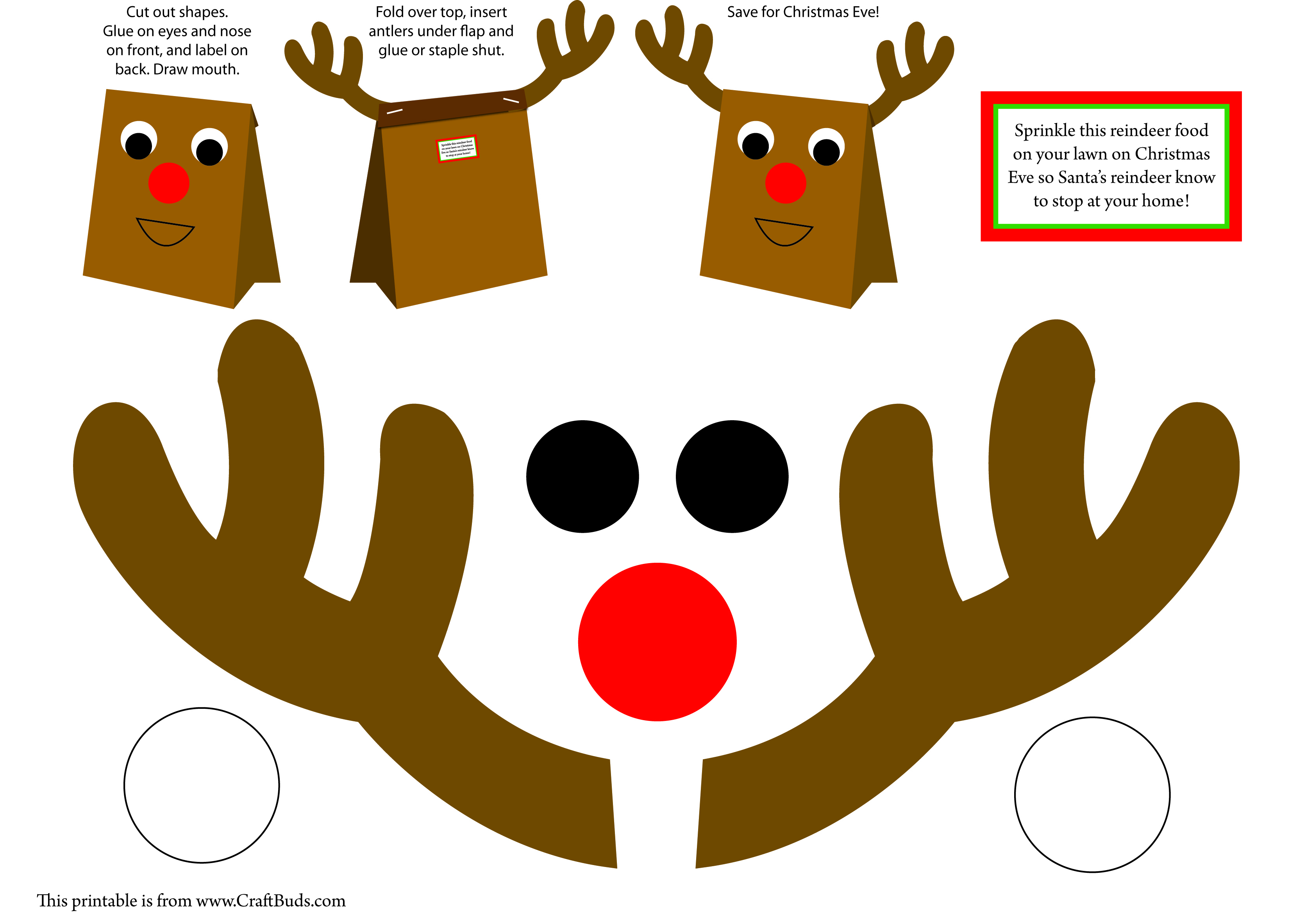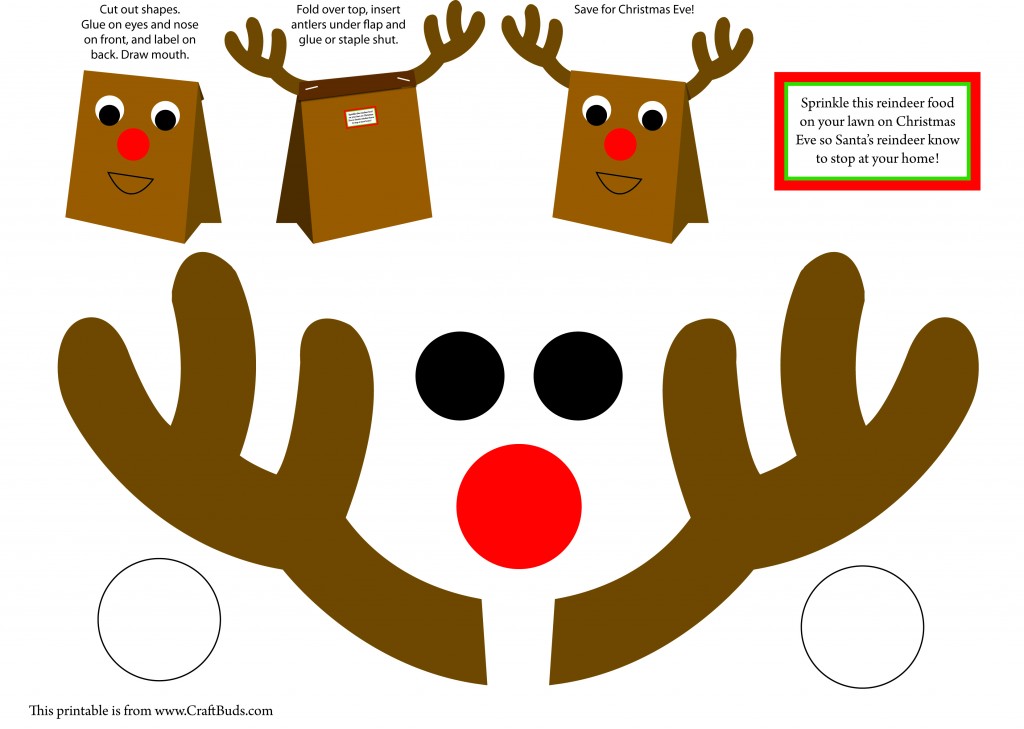 Just cut out the shapes and glue on the face halfway down the bag, then put the instruction label on the back. You or you child can draw on the reindeer's mouth.
Next, fill the bag with your reindeer food. Fold down the top of the bag a few times and slip the antlers under the fold. Staple the bag shut and make sure the antlers are held in by the same staples (or you can glue rather than staple). That's it!
Save the bag until Christmas Eve. You can even put together Reindeer Food Kits with all the supplies to give as a fun gift/craft to other children.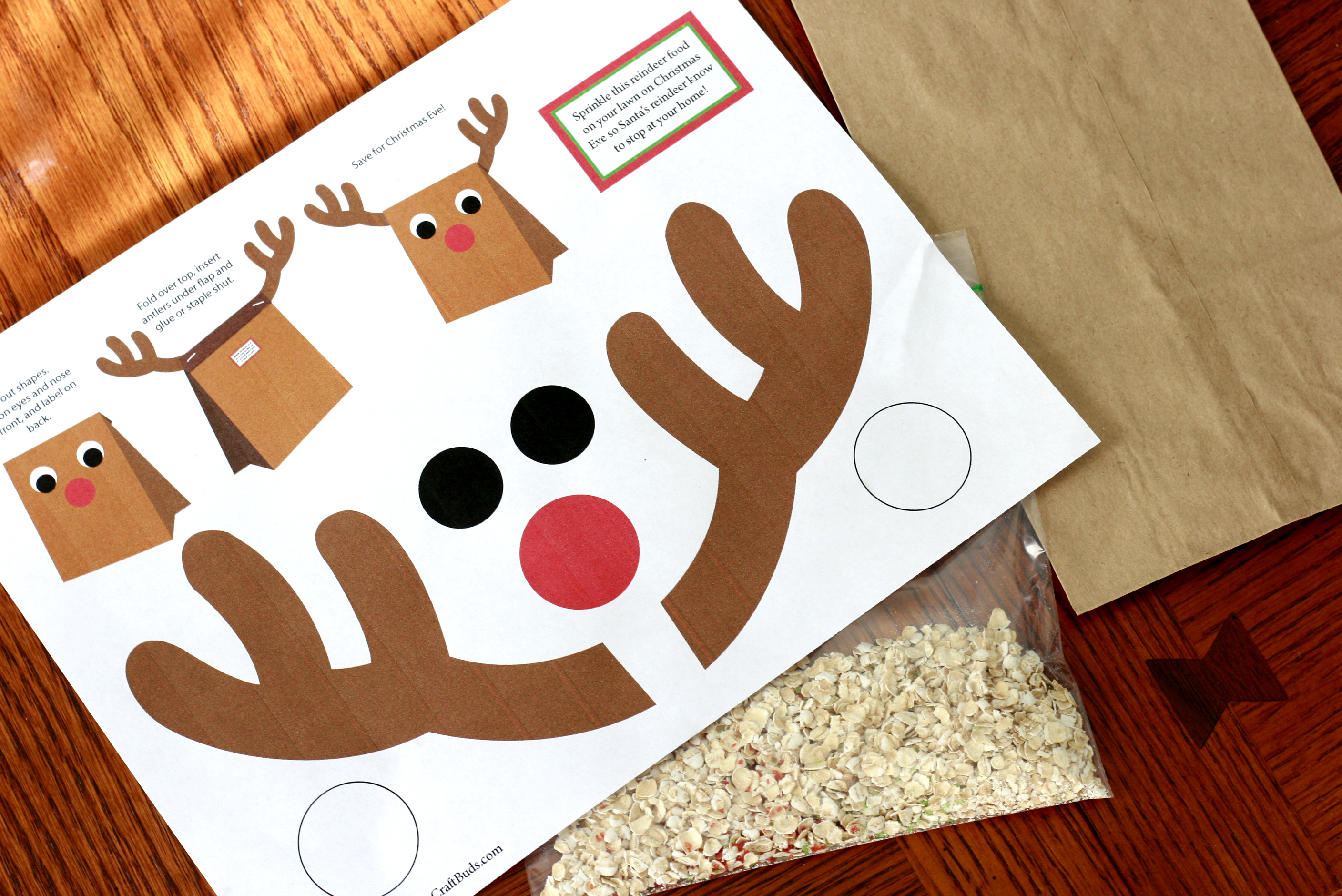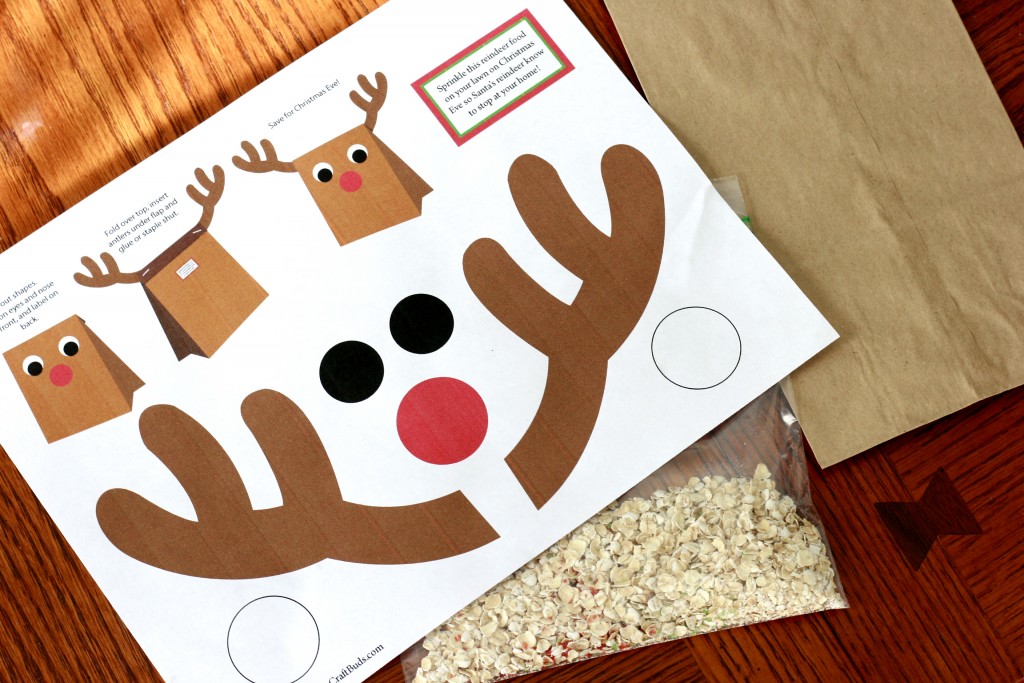 Homemade Caramels in a Jar: Adult or Family Gift
For a last-minute Christmas gift for an adult of for a family, I was inspired by the book, Ruby Star Wrapping to paint a couple jars and fill them inside and out with goodies. Click the cover image on this page for a free preview of the book. The instructions for painting a jar is from pages 89-92.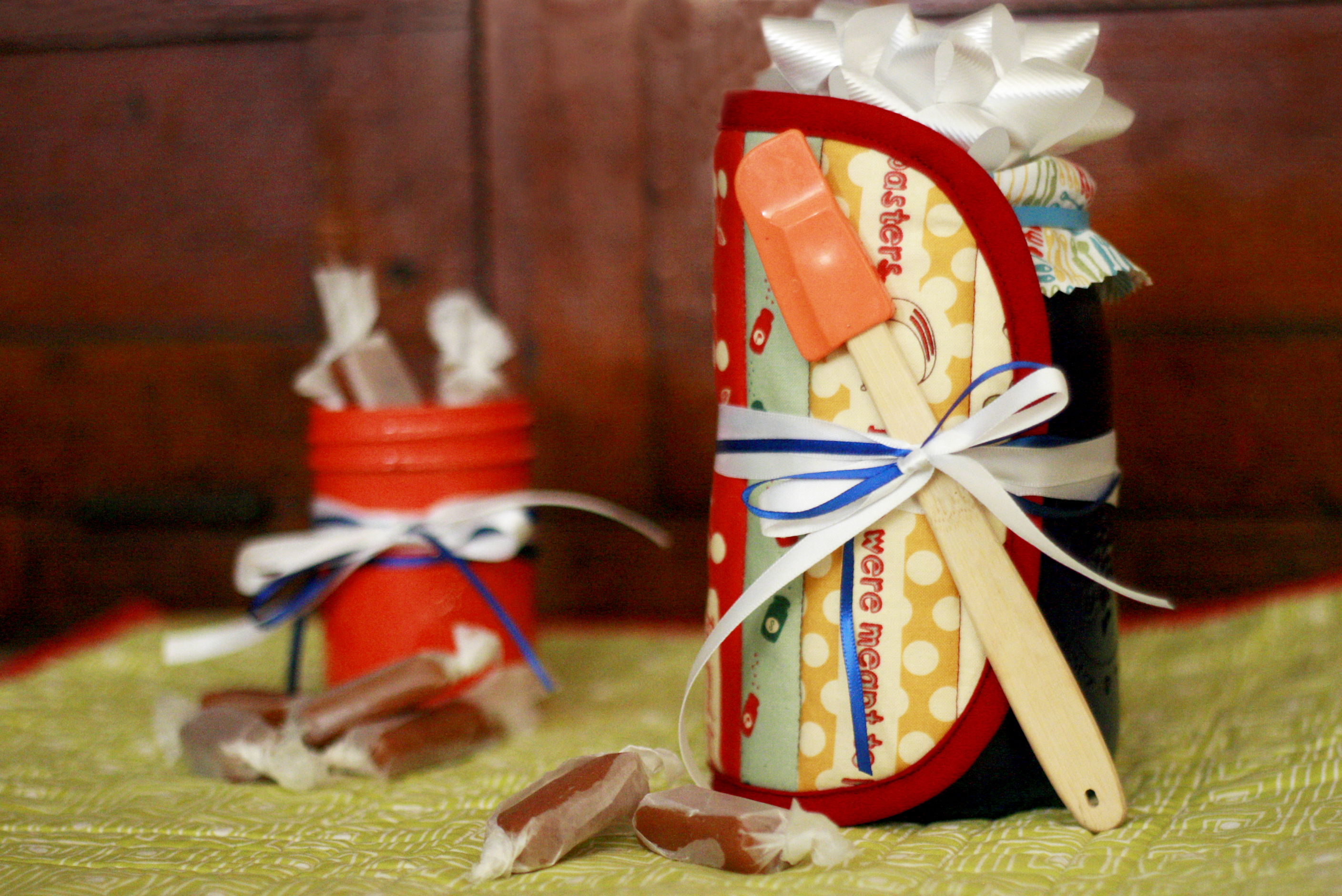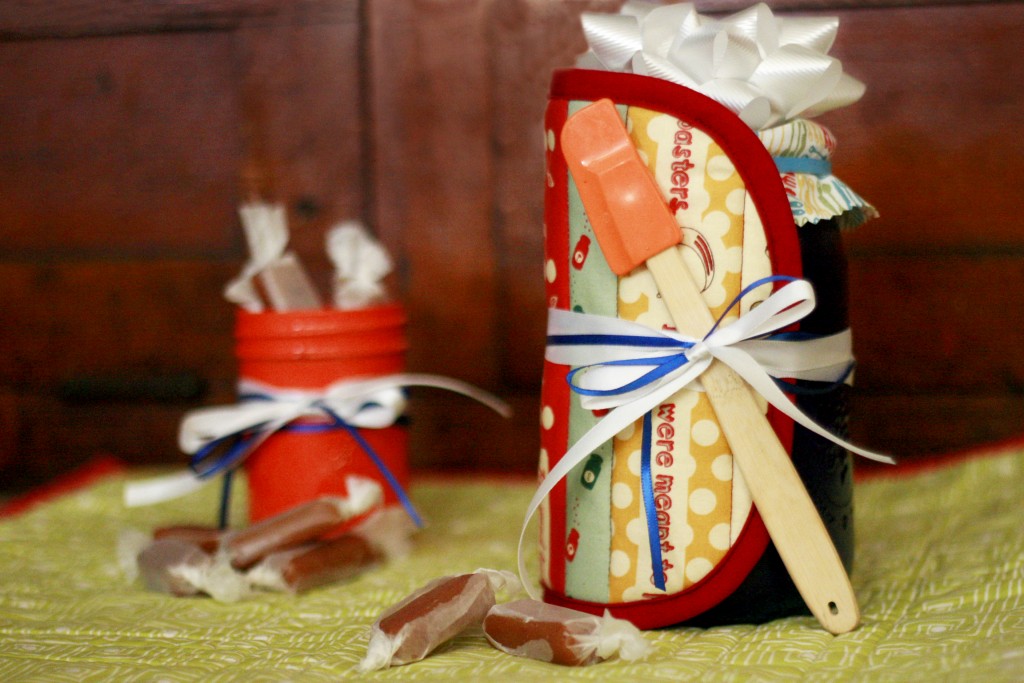 I began with a large and small jar and followed the instructions from the book to spray paint them. Then I filled them with amazing and addictive homemade apple cider caramels made from this Smitten Kitchen recipe. I followed the recipe exactly other than changing the final cooking temp from 252 to 255 as our family likes really chewy caramels. I also made the potholders (fabric is Cosmo Cricket Early Bird, now out of print) then tied one on the jar with ribbon. Add a wooden spoon or small spatula or some other kitchen utensil or gadget to finish it off. And of course you can fill the jar with store bought candy and a purchased potholder. And that's it! Cheerful and sure to bring joy to any family. I love that the jar can be kept and reused as a vase or for storing other special things!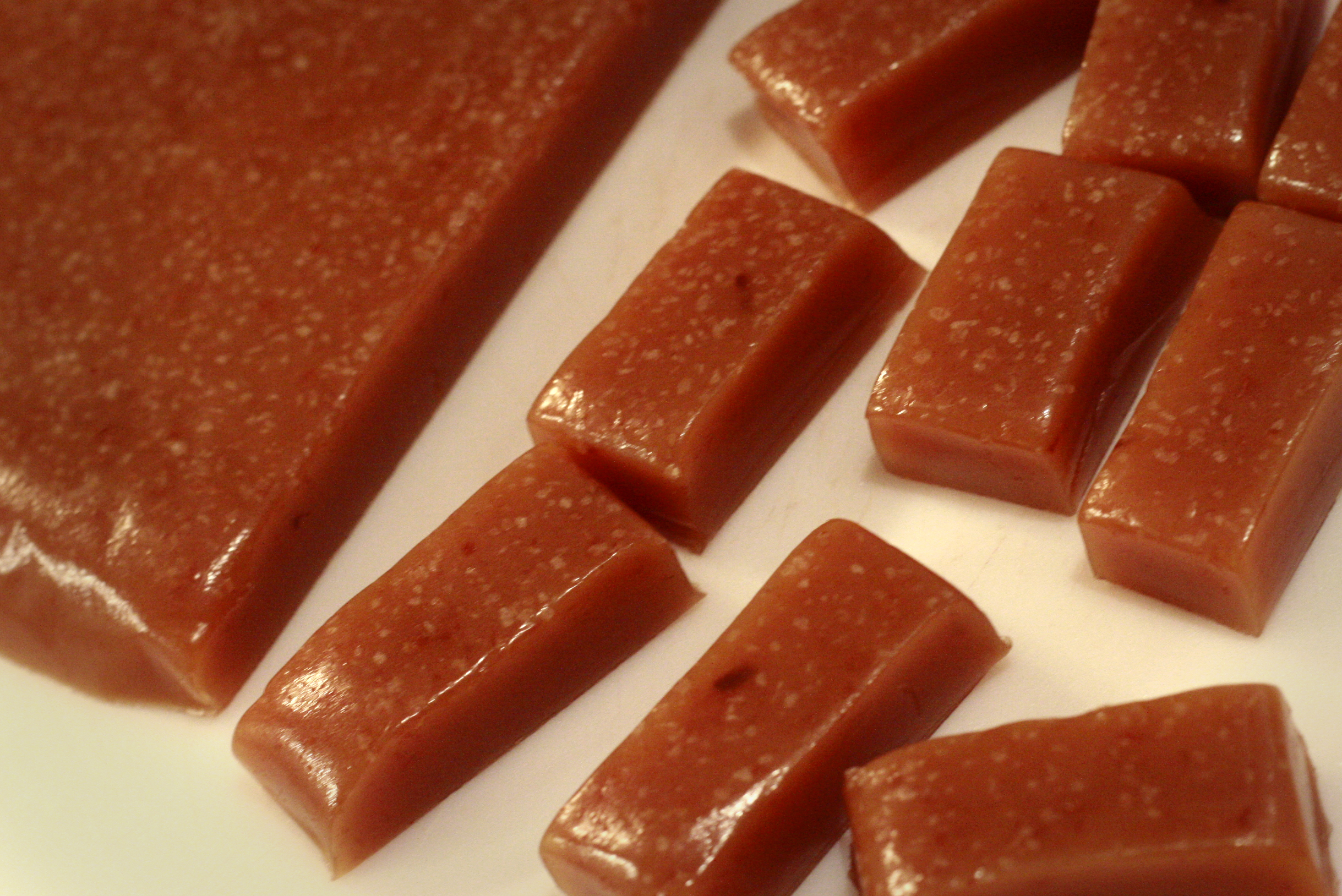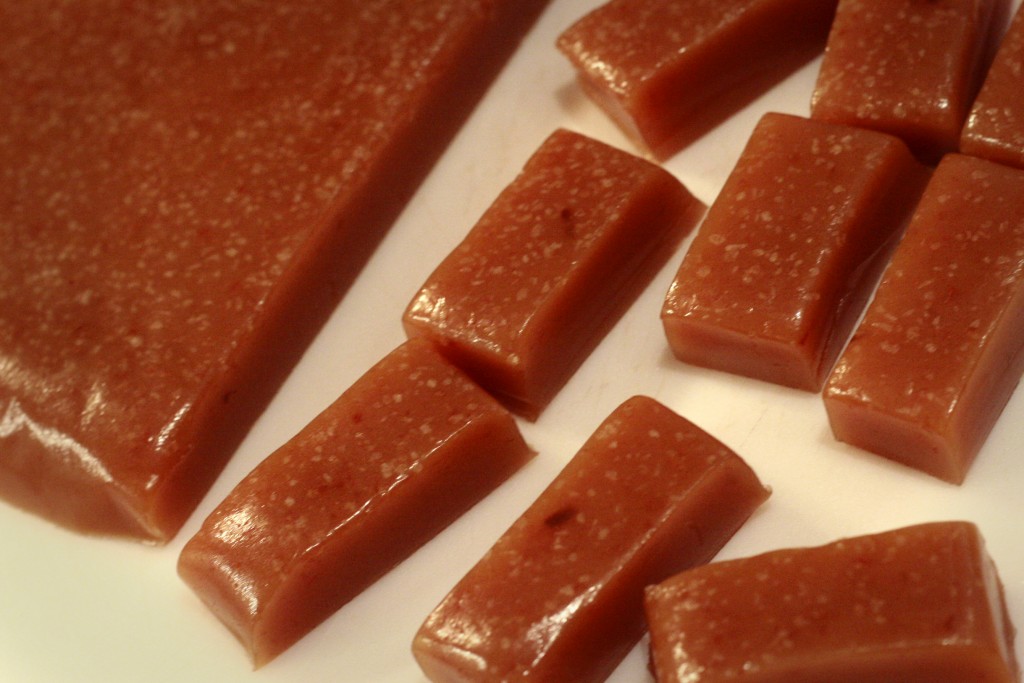 Note: Because I was filling the jar with food (even though it was individually wrapped caramels), I was extra careful to wrap the inside of the mouth of the jar with painter's tape, then stuffed it full of paper towels to make sure no paint was on the inside of the jar!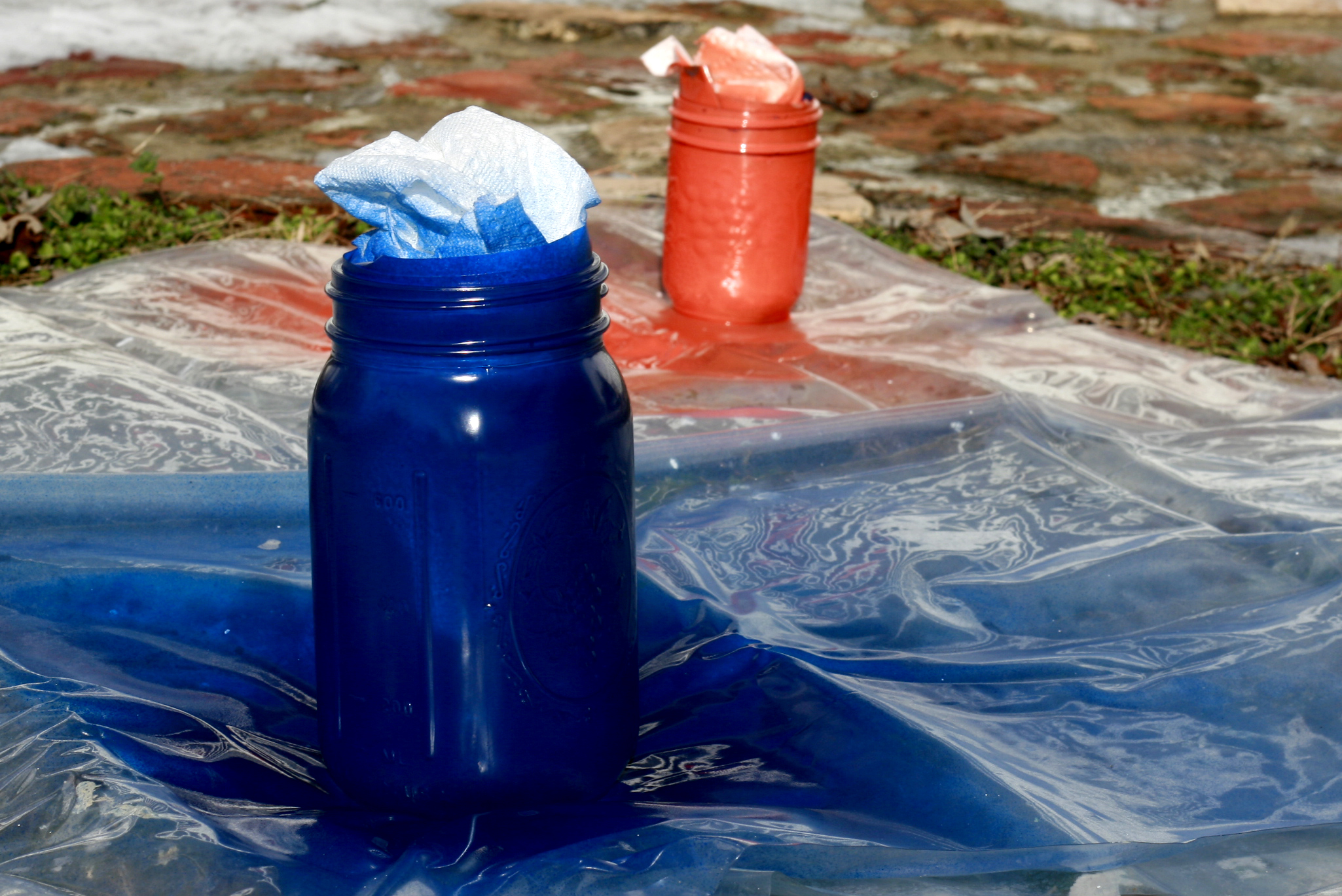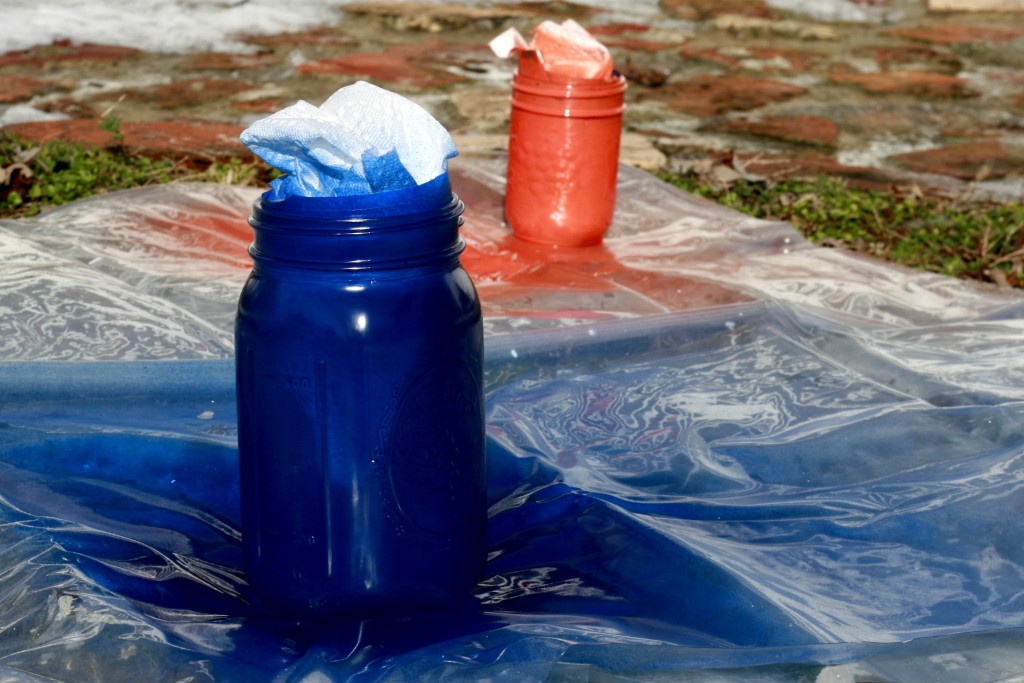 I hope you enjoy these last-minute gift ideas for kids and adults!