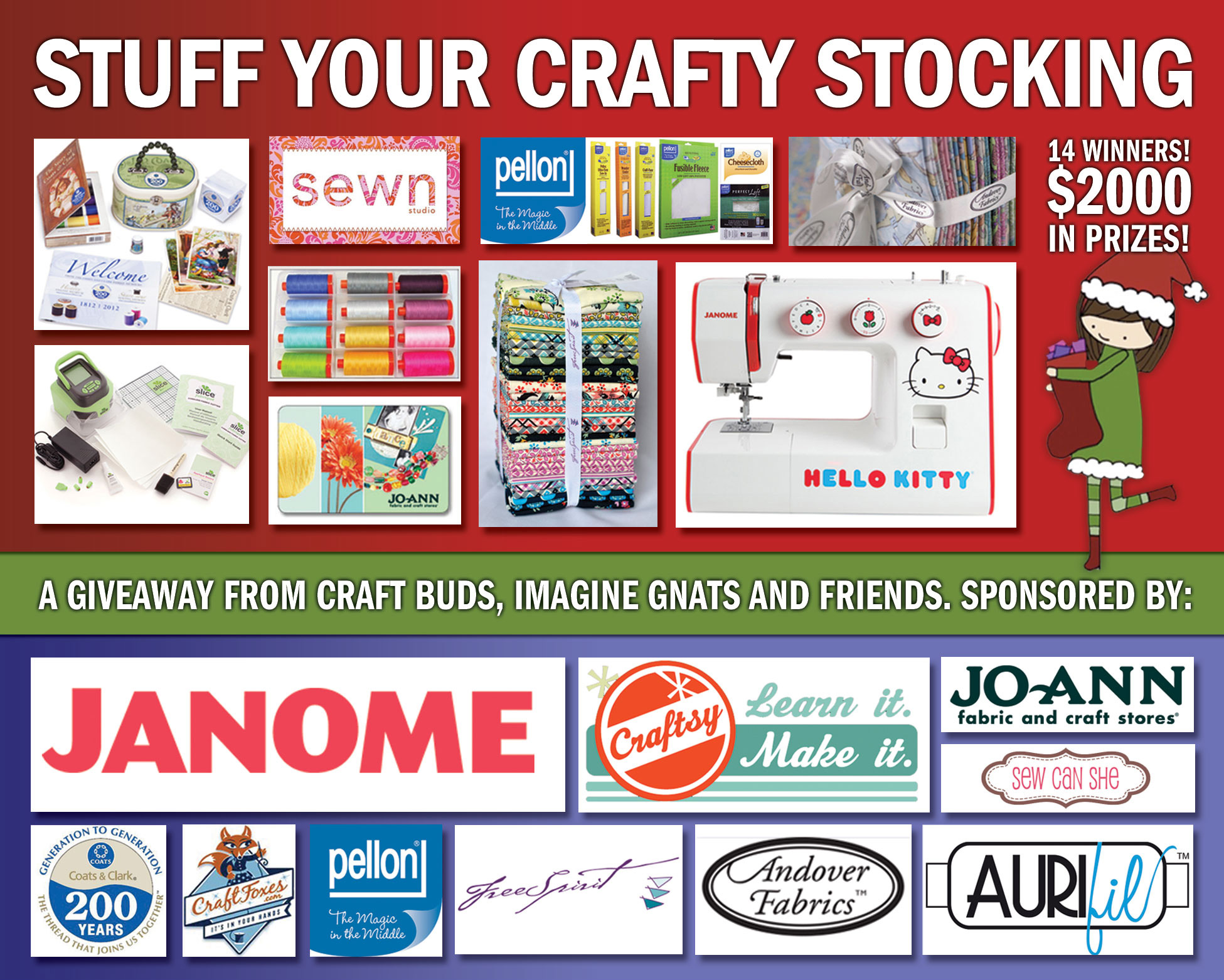 Rachael at imagine gnats and Lindsay of Craft Buds have chosen the winners of the huge Stuff Your Crafty Stocking giveaway! Let's review the prizes, and you can scroll down to see if YOU are one of our lucky winners!


And here's the moment you've all been waiting for! The winners of the Stuff Your Crafty Stocking Giveaway are . . .
Stocking Stuffer #1:
Jessica Patterson!
Stocking Stuffer #2:
Sherry Tarver!
Stocking Stuffer #3:
Vanessa Wilson!
Stocking Stuffer #4:
Shelly Brown!
Stocking Stuffer #5:
Jenny Graham!
Dawn Pennington!
Deana Dweger!
Cheryl Hall!
Erica!
Peggy O'Connell!
Debi!
Bonnie!
Beth Keltner!
Juanita!
Winners will be notified by e-mail today 12/18, and will have 48 hours to claim their prize, or a new winner will be chosen. All entries received via alternate entry were inputted into the master list, and winners were chosen via Random.org.