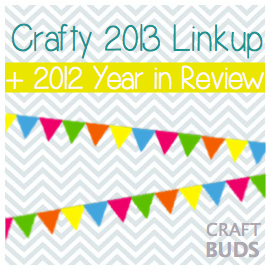 Each year, we are inspired by the changing of the calendar to take a look back at the year and remember the everyday moments that stand out, crafty and otherwise! If you were around, you might remember our 2011 Year in Review and Link Party, which was so much fun that we've decided to do it again!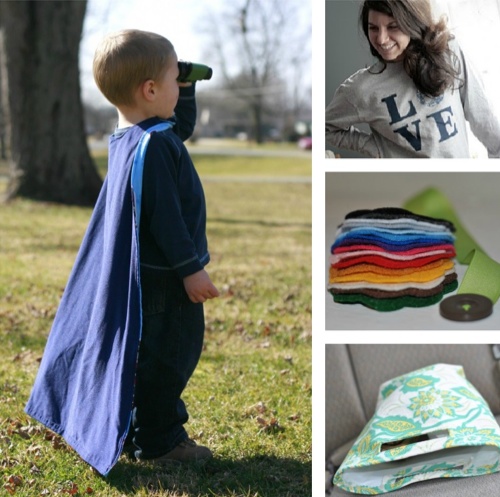 In 2012 at Craft Buds, we made:
– Valentine gifts like the LOVE T-shirt and cinnamon heart sugar cookies
– Delectable treats like cookie dough frosted brownies
– Gifts for kids, like the felt flowers button snake and child's cape
– Sewn storage solutions, like the e-Reader sleeve and car trash bag
– Super simple fabric corner bookmarks and last-minute gifts
– A shortened belt and frosted cupcakes
– A pleated pillow, and many of you sewed along!
– A big deal about craft book publishing, including design/layout, a unique book concept, hosting a book launch party, and craft book photography
– A new video series and kicked it off with a chat about writing sewing patterns
2013 New Year's Goals + Giveaway!
What would you like to learn how to do (or do better) in 2013? We invite you to link up your 2012 recap and/or 2013 resolutions here, whether they are craft-related, family, work or personal goals. If you don't have a blog, we'd love to hear your goals for the new year in the comments!
To play along, add the direct URL to your blog post in the inlinkz tool below. That's it! If you feel so inclined, visit another person's post and leave a kind word.
As a thank you for linking up, we'll give away a 3 months of free advertising on Craft Buds to one lucky blogger that adds their link below! Just add your post by 1/3/13 to be eligible to win.
If you'd like, grab a button for your post here!