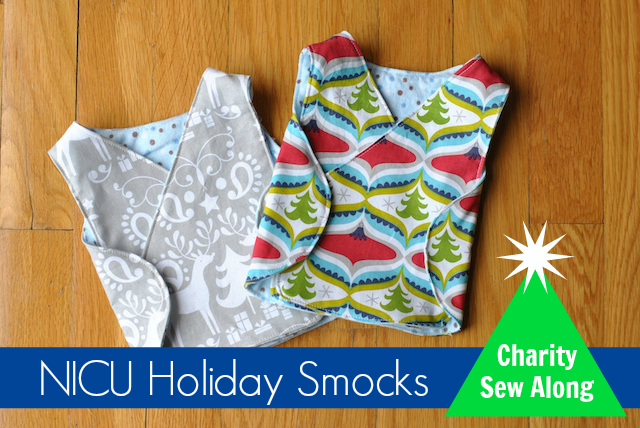 Today, I'm excited to share a charity sewing project I'm taking part in with my local quilt guild. If you'd like to join us, please stay tuned for how you can help!
Once in the spring and once in November, the Music City Modern Quilt Guild meets together to sew outfits for babies in the Vanderbilt Children's Hospital Neonatal intensive-care unit (NICU). These teeny, tiny NICU smocks are designed to fit babies weighing 3 to 5 pounds! When babies are in the NICU, it can really be a gift to the parents to see their little ones wearing some sort of clothing. (With all the monitors & wires, clothing is difficult to get on.)
The NICU smocks pattern is a FREE download from Everything Your Mama Made, and is available on Craftsy. Get it here!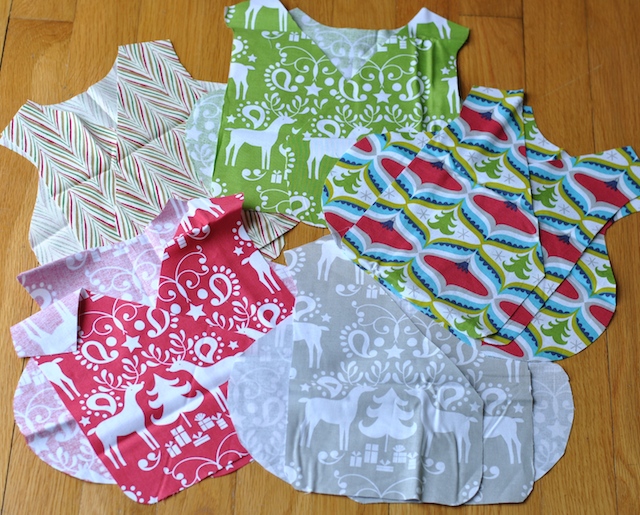 I decided to get a head start on cutting out holiday fabrics for our November charity project with these beautiful fabrics from Anna Griffin and Blend Fabrics! The deer and ornament prints you see above are Treelicious by Maude Asbury for Blend Fabrics. The chevron design is from the Yuletide Greetings collection by Anna Griffin. I discovered I can cut two smocks from a half-yard of fabric and still have a bit leftover.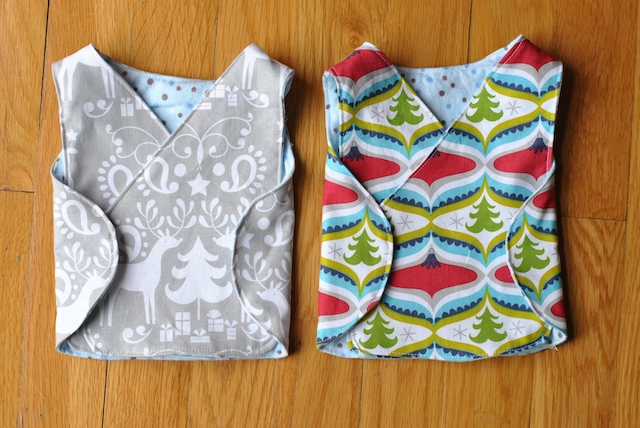 Here's what the finished smocks look like! According to the pattern, you can either finish with a serger or sewn them together as I did here (with the outer and lining fabrics right sides together, flipped outward, pressed and top-stitched). With a serger, these would go together in no time at all. For the back, I used a flannel fabric, and I'm going to pick up some Velcro for the closure "wings." Just a tiny rectangle on each side does the trick!
As a quilt guild, we sewed together and donated 40 smocks this spring, with some delicious fabrics donated from Ann Kelle. (You can see them here!) For the holiday drive, I'm hoping we can multiply our donation and bring some holiday cheer to even more families at Vanderbilt Children's Hospital.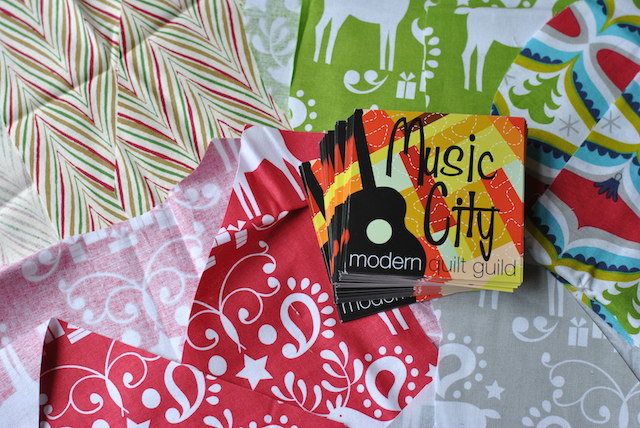 You're Invited to Sew Along with Us!
Craft Buds and the Music City Modern Quilt Guild would like to invite you to sew along with us! Here's how it works:
1) Download the free NICU smock pattern here.
2) Print off the last 6 pages, and follow the directions for the preemie 3 to 5 pound size.
3) Sew one or more NICU smocks in cheerful holiday fabrics or child-friendly prints! (We're using quality quilting cottons for the outside and flannel for the lining.) We're always on the lookout for cute boy-friendly smocks that can be used any time of year.
4) Leave a comment here anytime before Friday, November 1, 2014 if you plan to sew along, and we'll provide a mailing address to donate your sewn smocks to our guild's charity drive (which will go directly to Nashville's Vanderbilt Children's Hospital). All smocks must be postmarked by November 14, 2014. Alternately, you're welcome to donate to your local children's hospital; just contact them first to make sure they can accept them.
We hope you can join us!