Have you heard of Whimseybox? It's a subscription service where you get a box in the mail each month, filled with a grab bag of craft supplies. The Whimseybox site has craft tutorials and ideas for how to use your box each month, and you can interact with other members of the site to share your creations! It's a fun idea, right? When I saw that Whimseybox was having a holiday promotion, I jumped on the chance to get $10 off my first box so I could try it out. After all, who doesn't like getting fun mail?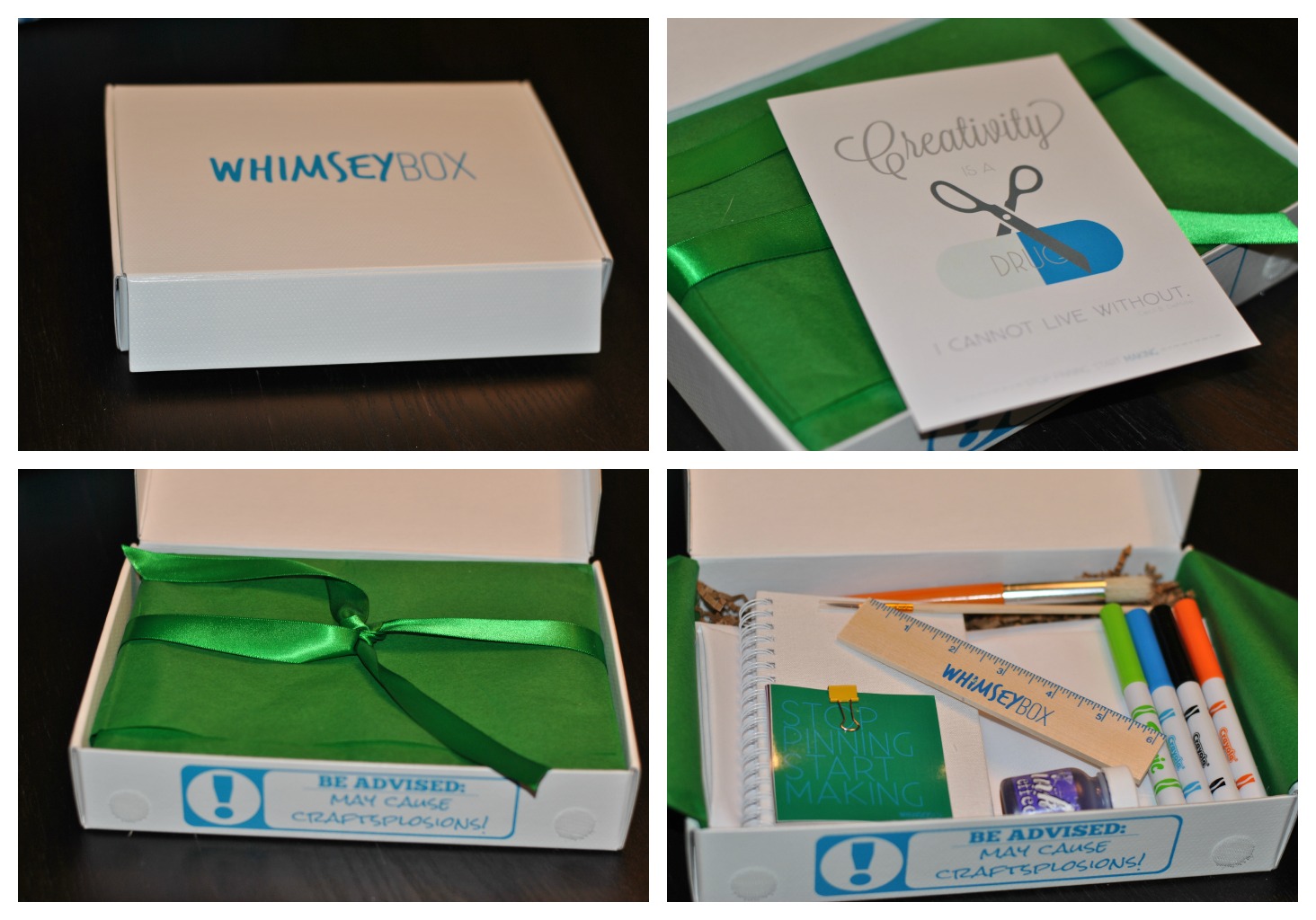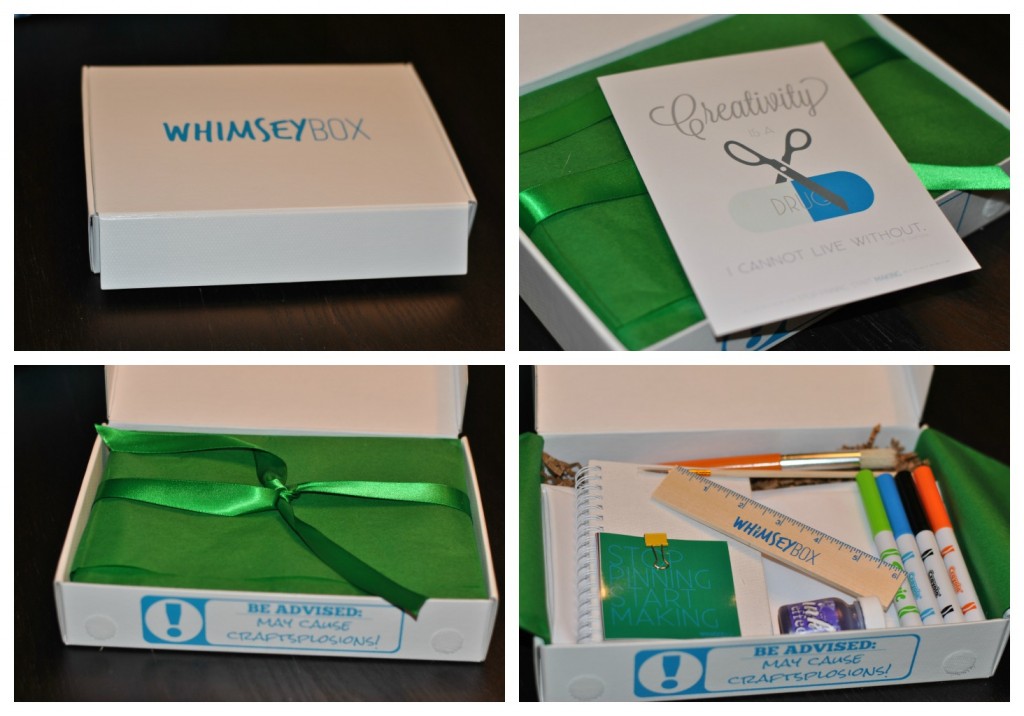 The first thing I noticed about the box is how well everything was wrapped. The presentation was really elegant, and my goodies came inside this sturdy white box that I will totally reuse for storing crafting supplies. When I opened the box, I saw an art card, pretty tissue paper and ribbon wrapping and my supplies:
– Fabric markers
– Deco Art Ink Effects fabric paint
– White fabric (bandana size)
– One small and one large wood-handled paint brush
– A small lined journal with a blank cover in canvas material
– Whimseybox stickers and 6-inch wooden ruler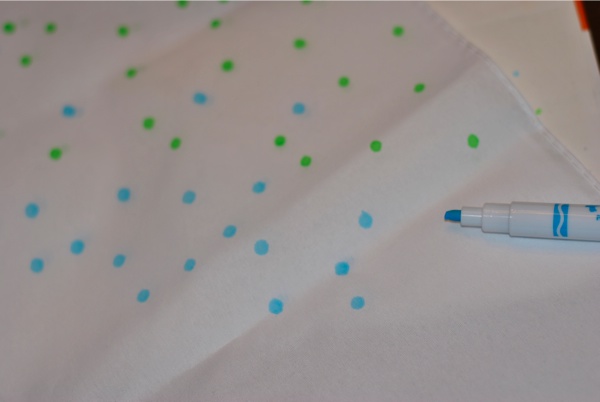 The first project I tackled was one I saw on the Whimseybox blog: DIY Patterned Fabric. The tutorial recommended coloring dots with the fabric markers directly onto the white fabric. If you fold the fabric (and use a layer of paper underneath to protect your work surface), you can color the fabric twice as fast, because the ink leaks through to both sides.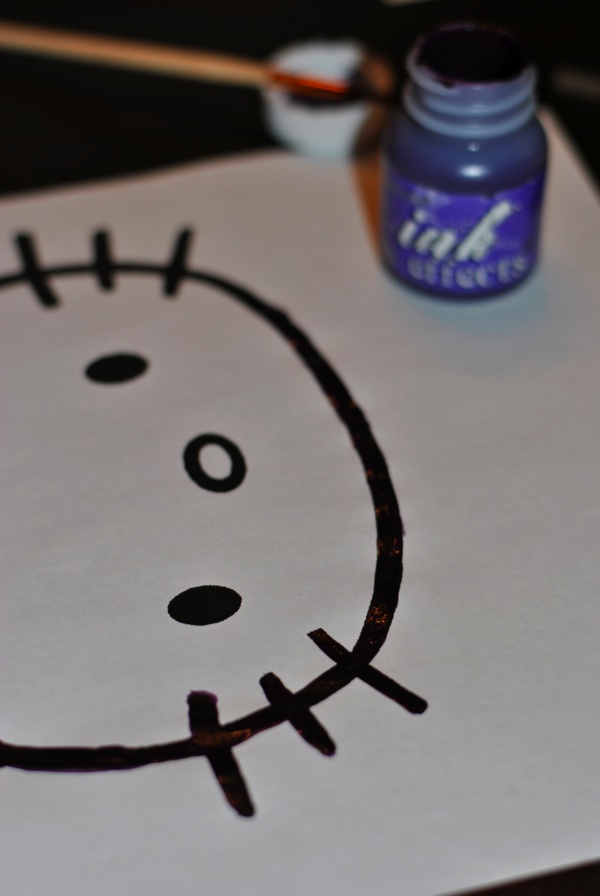 To start my next project, I watched a video tutorial online for the Ink Effects fabric paint. The instructions said that you can literally paint onto any type of computer paper, let your design dry for 45 minutes and transfer to fabric with an iron. I decided to give it a try, but my freehand designs weren't turning out the best. So I printed off a Hello Kitty face I found in Google Images and painted directly over top of the printout with the Ink Effects.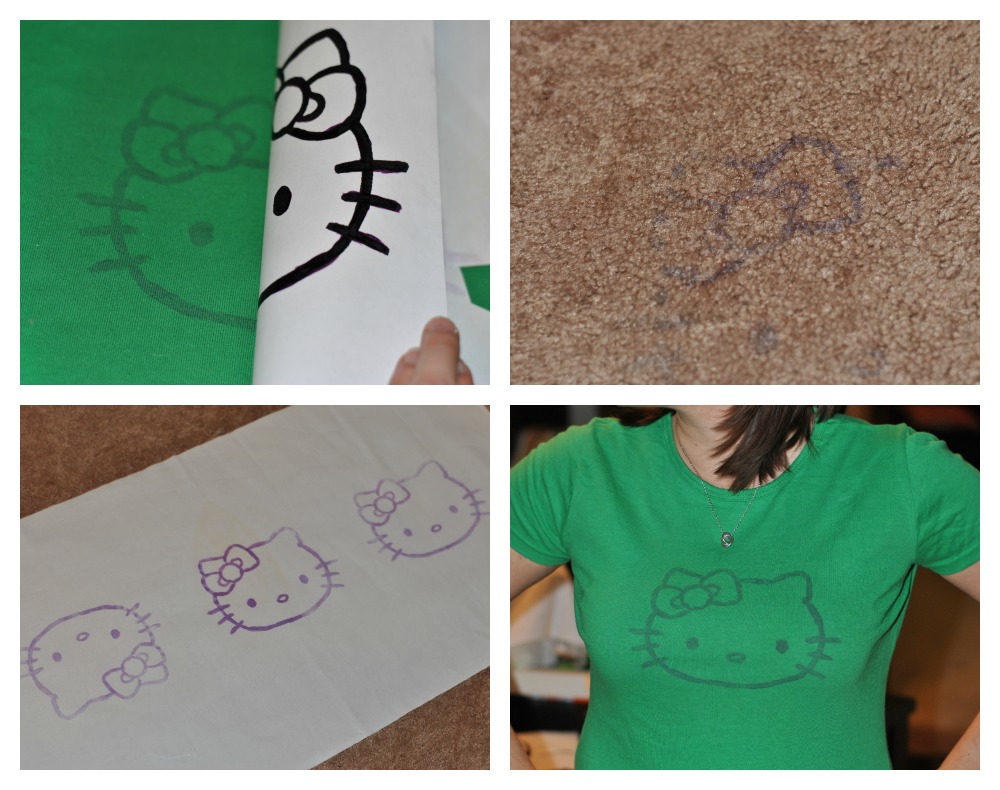 I liked how the shirt turned out, and I actually got four transfers from one design. Score!
I had a slight craft fail, however, in that I ironed directly onto my carpet. I left the room for a minute to show my husband how cool my Hello Kitty T-shirt looked. In the process, I transferred the left side of Hello Kitty's face right onto our carpet! Isn't this the kind of thing kids are supposed to do to your house? Hah!
I made an extra white fabric strip for some DIY painted fabric gift wrap. I was once again inspired by Ruby Star Wrapping to try some fabric gift wrap, and I turned a cereal box inside out for the structure. Figuring out how to decorate the box was the most difficult part, but I went totally girly and tied together some pink Madrona Road fabric strips to make a scrappy bow for my box.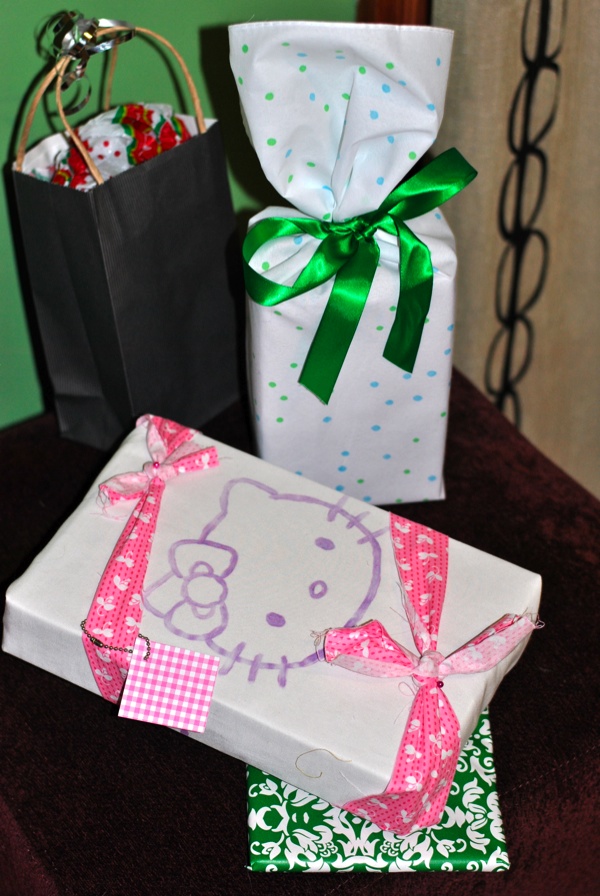 Here they are! Not bad, right? I added a little gift tag I made from a recycled from a notecard and a tiny keychain ring. I popped in a couple of shiny sewing pins into the bows to add some glamor. After all, it is Hello Kitty.
Get some more creative gift wrap ideas and from the Ruby Star Wrap Along and enter your own creation in the Ruby Star Wrapping Contest! For more upcycled gift wrap ideas, check out our previous post.