If you heard the big announcement, you know that we've been working to launch the new Video Chats at Craft Buds series! We are excited to kick off the series today with a chat on How to Write Sewing Patterns with our fun and informative panel of experts.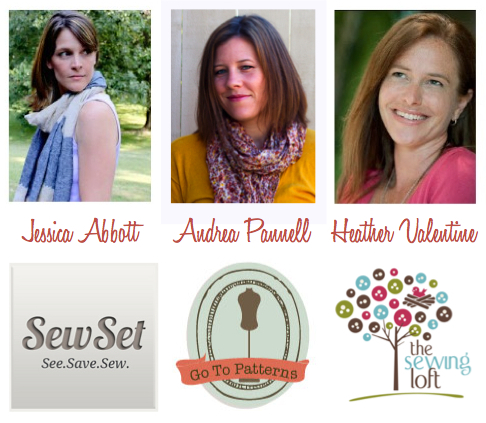 Jessica Abbott, SewSet and Me Sew Crazy
Andrea Pannell, Go To Patterns and The Train to Crazy
Heather Valentine, The Sewing Loft

In this Craft Buds Video Chat, I interviewed Jessica, Heather and Andrea on the basics of designing sewing patterns, including:
-How to find and record inspiration
– Sewing a prototype
– Design and formatting of patterns
– Marketing and selling your patterns
– Legal issues and more!
Just a little background: I met these ladies in Salt Lake City this October while I was in town for Sewing Summit and the Jo-Ann Fabric & Craft Stores Girl's Night Out Blogger Get Together, organized by Jessica. It wasn't long before I learned how each of them is a true master of their craft, writing fabulous sewing patterns for children's wear, women's wear, accessories and home decor.
In addition to having truly great and inspirational DIY blogs, Andrea and Jessica have each developed online communities for sewing pattern creators, which you'll hear more about in the video. I love what these ladies are doing to help celebrate and support independent pattern makers!
Heather's background is in pattern drafting in the fashion apparel industry, and you can watch the video to see where her patterns will appear next. She would hate for me to say this, but she's kind of a BIG deal! I definitely learned a lot from these ladies, and I know you'll love what they have to say.
The video chat is about 40 minutes, so feel free to turn it on and let it play while you're in the sewing room or while browsing Pinterest in the next window. We don't mind. 😉
If you have more questions that we didn't cover, please leave a comment on this post, and I'll be happy to reach out and get you an answer from one or more of our experts.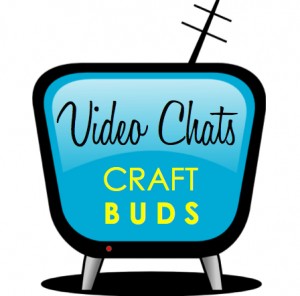 Related Links: