Do you take part in the yellow, aqua gray charm swap? We listened to your feedback, and decided it's time to polka. Announcing . . .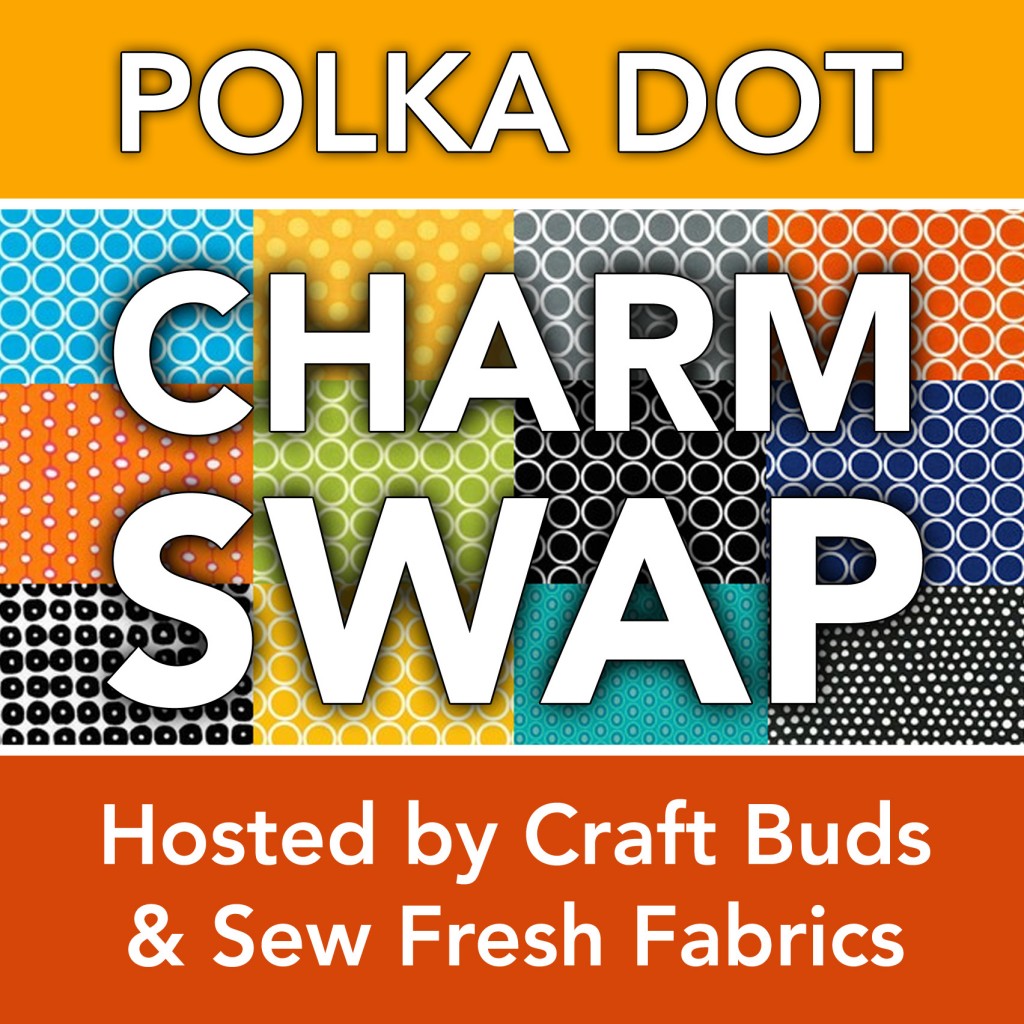 For this fabric swap, you will choose one yard of modern fabric that features polka dots or circles from Sew Fresh Fabrics.
They have a wonderful selection of dots fabrics. In fact, Peg and Becca have graciously volunteered to do all of the hard work for swappers, and all you have to do is sit back and wait for your lovely assortment of pre-cut fabric to arrive in the mail! You will receive an assorted charm pack of 2 charms each for all 28 prints in the swap.
What an easy swap!
Please read through all rules first, then leave a comment on this post to sign up. This swap will be first come, first served. It is limited to 28 spots. (U.S. and International swappers welcome, but postage is at your own expense.)
Maybe you'll turn them into something like this . . .

Flickr/FilmintheFridge
Swap Guidelines
1. Fill out form below to join. Once you've been accepted into the swap, we'll send you confirmation and you can claim your choice of fabric. We'll post a linky here so you can see the fabrics we have so far and choose a coordinating print.
2. Fabric MUST BE ORDERED from Sew Fresh Fabrics. There will be a special swap listing for you to purchase one yard of fabric for this swap. Your cost will be equal to the fabric and shipping for one yard.
3. Deadline for fabric selections: Sunday, Jan. 29. Deadline for fabric purchase at Sew Fresh: Sunday, Feb. 5.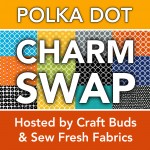 Join Us!
This swap is now full.
Remember, this swap is limited to the first 28 to sign up! Once you have received an e-mail confirming you are "in" you may link up your fabric selection below. Please choose a dot or circle prints from the category Basics, Dots & Blenders at Sew Fresh Fabrics that is not already duplicated below.