Coming up with ways to entertain kids that doesn't involve screens…. that's a big job! One day while my son and I were bored, we got the idea from YouTube to make some edible finger paints with instant pudding mix. I have to say, it was a really fun and easy craft that I'd totally try again!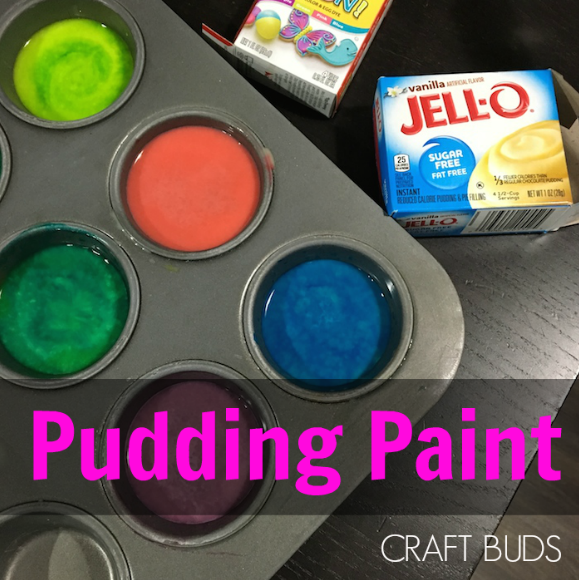 Want to give pudding paint a try? You'll need…
Food coloring
Instant pudding mix (flavor doesn't matter, but choose a light color)
Milk
Small bowls or a muffin tin
Paper or canvas to paint on
Fingers, paint brushes or cotton swabs (depending on how messy your kids like to be)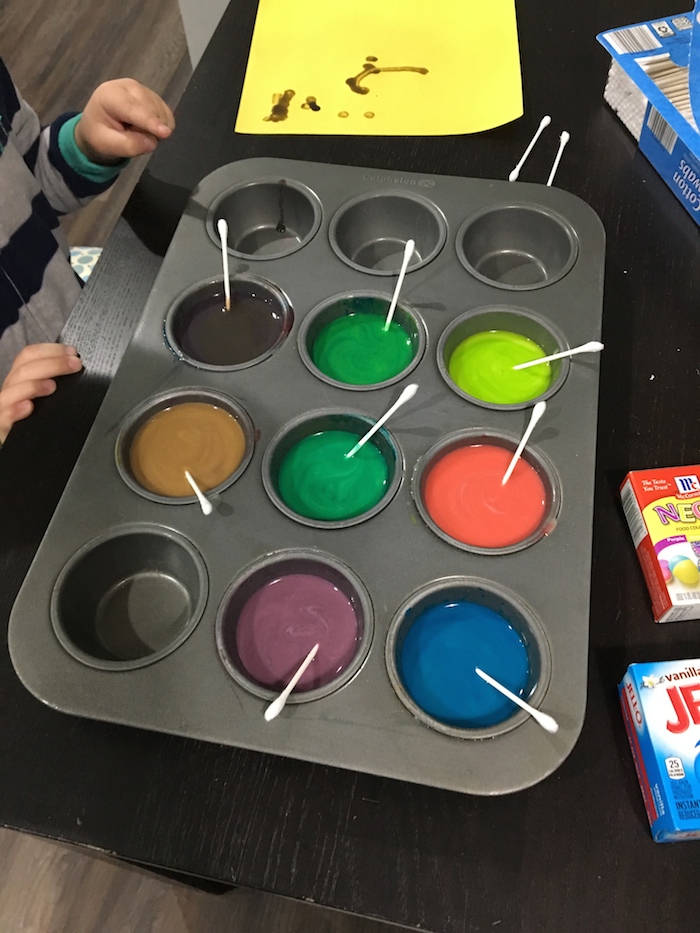 Step One:
Mix up the pudding in a bowl according to the directions on the package. The pudding should firm up in the fridge before you start the next step of coloring it.
Step Two:
Use a 12-cup muffin tin or small containers to divide the pudding into smaller batches for your paints. Add a few drops of food coloring to each cup and let your child mix the pudding paints. Don't be surprised if several turn out a shade or brown!
Step Three:
Using your fingers, a cotton swab, or paintbrush, dip into the edible pudding paints and create a masterpiece!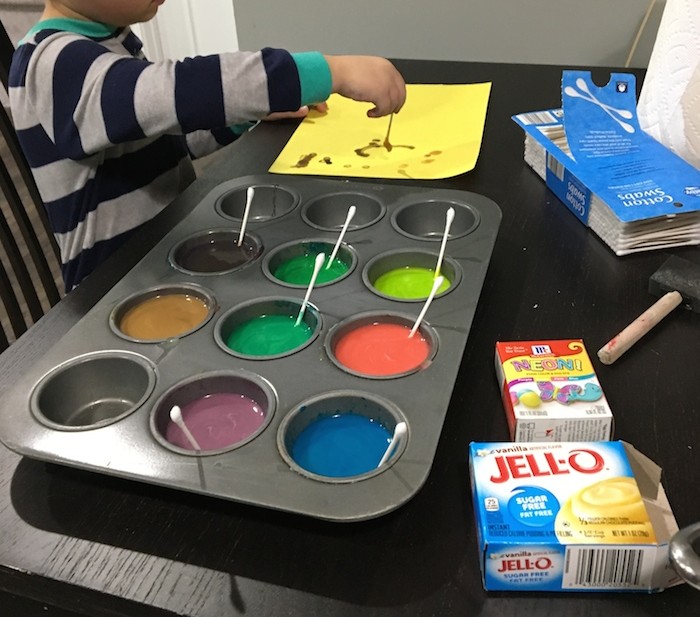 We had a lot of fun with this painting project. Making pudding paint is much cheaper than buying fingerpaint, and the clean-up was pretty easy! You could also take the entire project outside to avoid a messy kitchen.
Have you ever made your own edible finger paints? What's your go-to art project for preschool-age kids?