Can you imagine what it would be like to be a teenage girl, on her way to school, and you realize you're on your period and you don't have a pad or tampon?
Now imagine that you actually have no access to feminine care products. Nor can you buy soap to wash your clothes. It's not available in your village. Since you don't have these things, it's easier to just stay home from school. And when you return to school, you've lost an ENTIRE WEEK of learning.
This summer, while attending a sewing machine training event with Baby Lock, I met the founders of Sew Powerful, a charity led by husband-and-wife team Jason and Cinnamon Miles. The 501c3 exists to combat extreme poverty in Ngombe Compound in Lusaka Zambia. They are helping girls attend school all year long by giving pads and purses, sewn with love.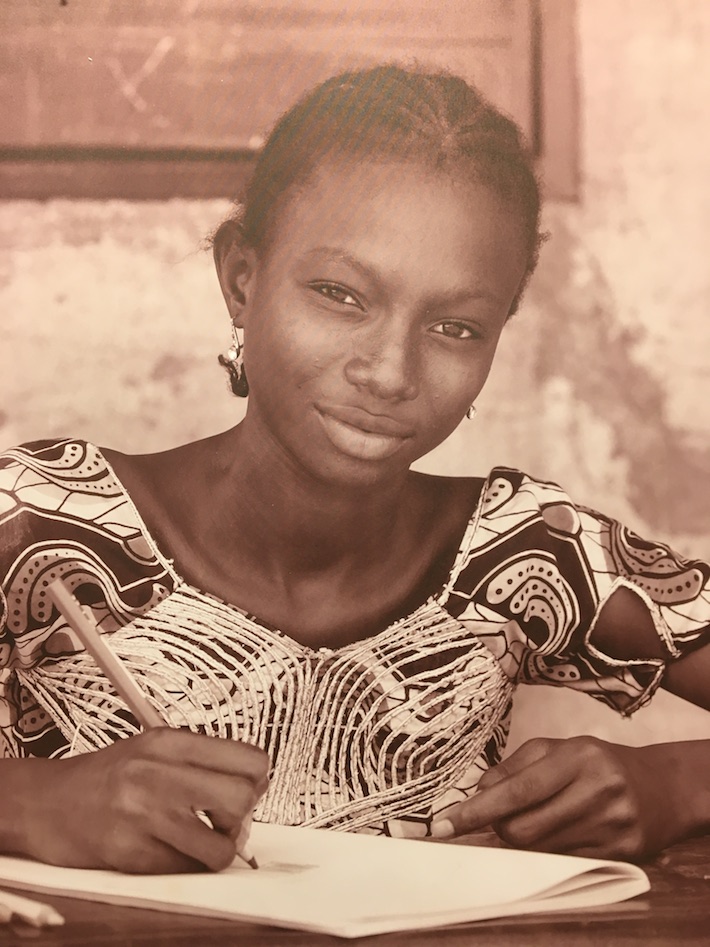 Baby Lock and Sew Powerful
When I learned about the Sew Powerful Purse Project, I knew I wanted to be involved. Thankfully, Baby Lock is partnering with Sew Powerful during the National Sewing Month (yes, this September 2019!) to host charity sewing parties. All over the U.S., Baby Lock retailers are inviting you to come into the stores and sew a purse for a girl in Zambia. To find out if your local retailer is participating and sign up, go to BabyLock.com for details!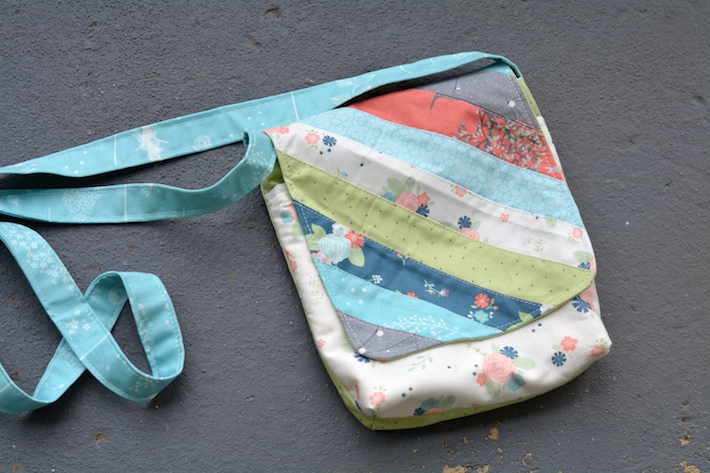 This simplified version of the purse pattern takes about 1-1.5 hours to sew (depending on how creative you want to get with the flap)! It's a beginner-friendly project, and I made mine entirely with fat quarters.
Download the free Sew Powerful Purse pattern here!
The Sew Powerful Purse Project
Sew Powerful invites YOU to make a Sew Powerful Purse! These handy little bags have pockets to hold reusable feminine care products, which allows girls to stay in school all year long and improve their academic performance. (The local seamstresses in Zambia are employed to make re-usable hygiene pads to go inside the purses. Win-win!)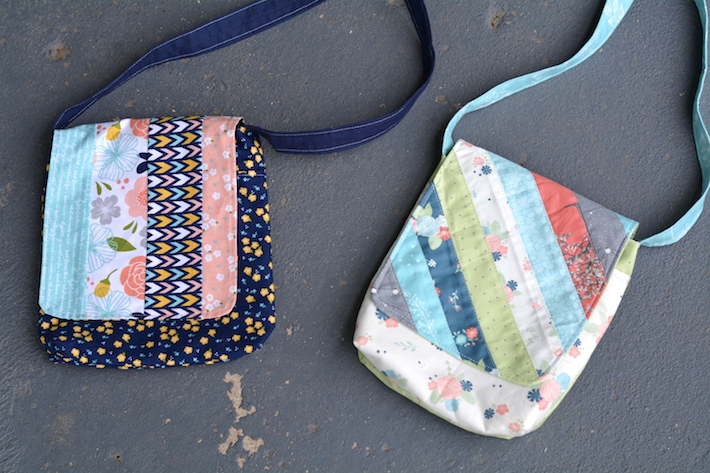 Sew a Purse, Change a Life…
Make as few or as many purses as you'd like. Take your time and make them as nice as possible. We want quality purses! The girls like cute and colorful purses. Share your passion for this project with us and others on social media with #sewpowerfulpurse
This makes a great and very meaningful sewing group activity! Check out the Sew Powerful website for group activity resources.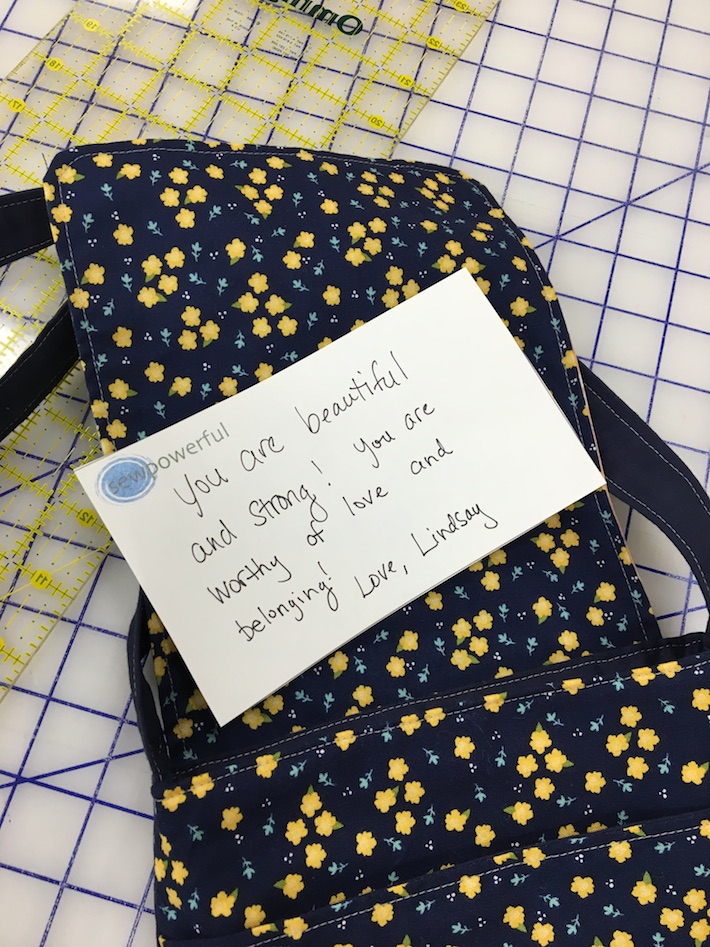 Include a Special Note…
Include a kind greeting in your purse. Write something special to the girl who will receive your work. Maybe a poem, scripture verse, prayer, or word of encouragement. These cards are an important part of the program and each girl looks with anticipation in the purse to see what the sender has written – make it special!
Lindsay's Tips for Making the Sew Powerful Purse
Variation 1: Fabric Strap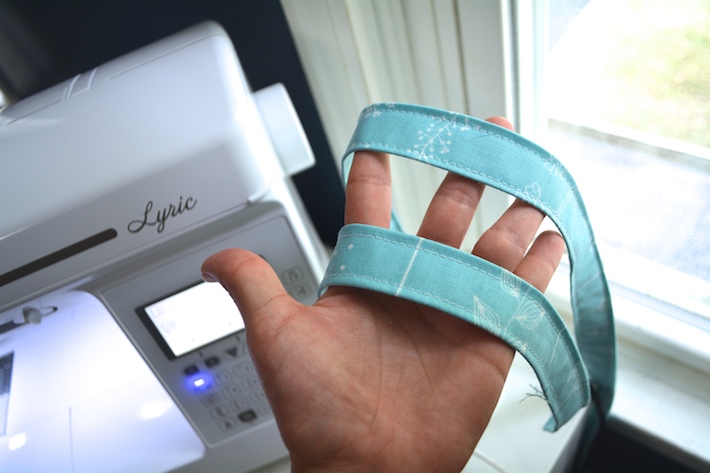 Use cotton webbing for super simple straps, or add some color with fabric straps. Here's how!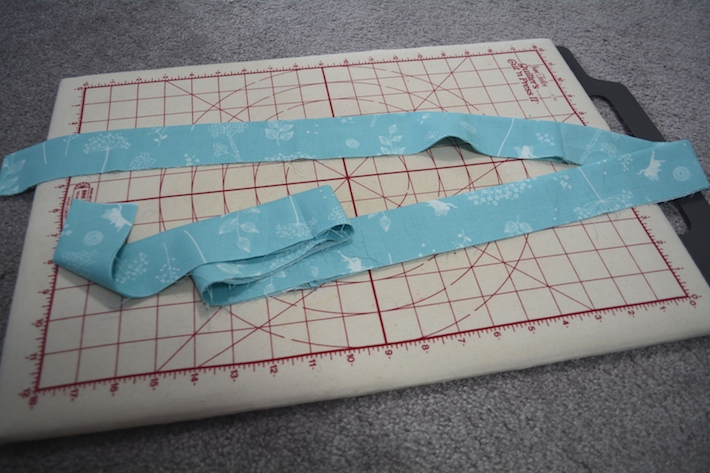 Step 1: Cut a fabric strip 54″ x 4″ (or join together smaller strips). Fold the strip in half width-wise (wrong sides together) and press.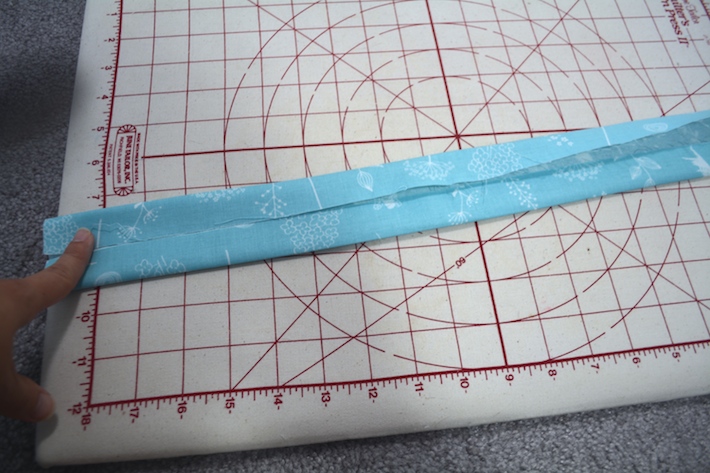 Step 2: Unfold the strip you just pressed in half. Refold in each of the raw edges in to meet the center line. Press.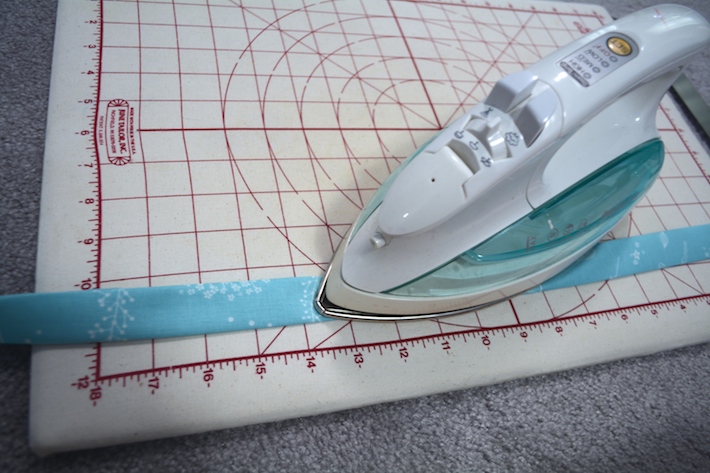 Step 3: Fold in half along that center line to make a 4-fold strap. Topstitch 1/8″ from the edge on both long sides!
Variation 2: Diagonal-Striped Flap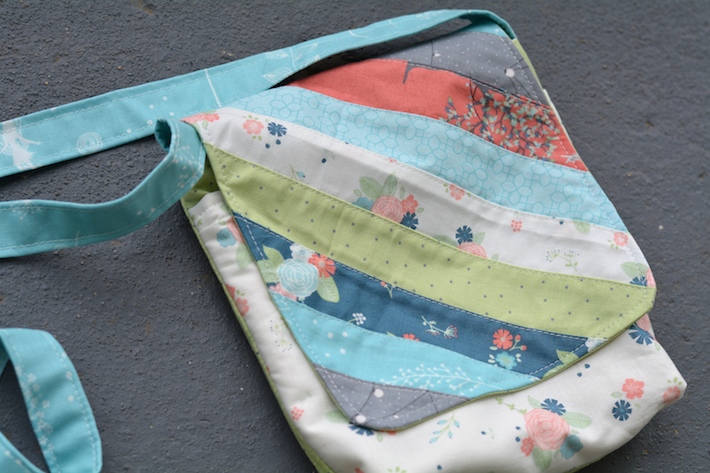 Step 1: Cut 7 strips that are 1 3/4″-wide and 18″ long from a variety of fat quarters.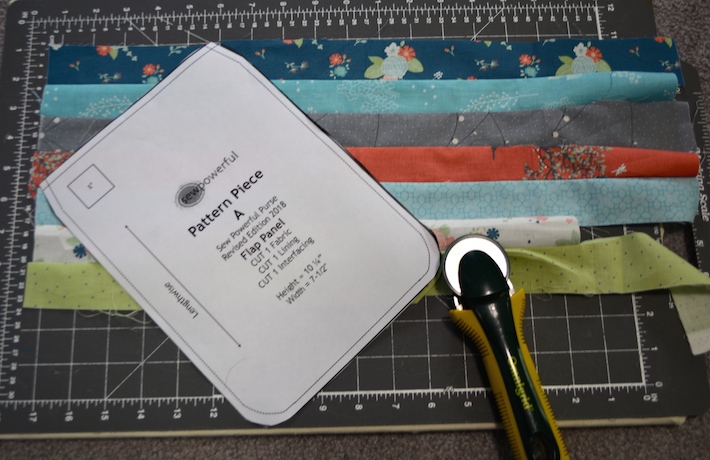 Step 2: Stitch the strips together with a 1/4″ seam allowance, and press the seams in one direction. Place the Flap Panel piece on top of the strips at a 45-degree angle. Use a rotary cutter to trim away the extra fabric along the right side only. Then reattach these "scraps" to the bottom of your other strips to give you enough length to cut the full pattern.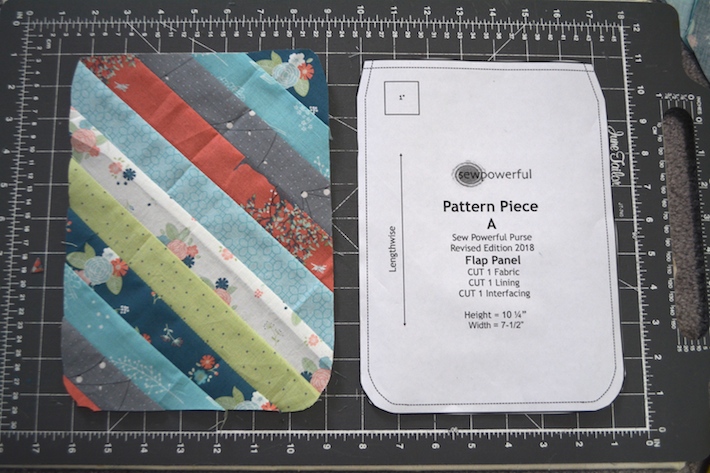 Step 3: Carefully trim the Flap Panel from the pieced fabric strips.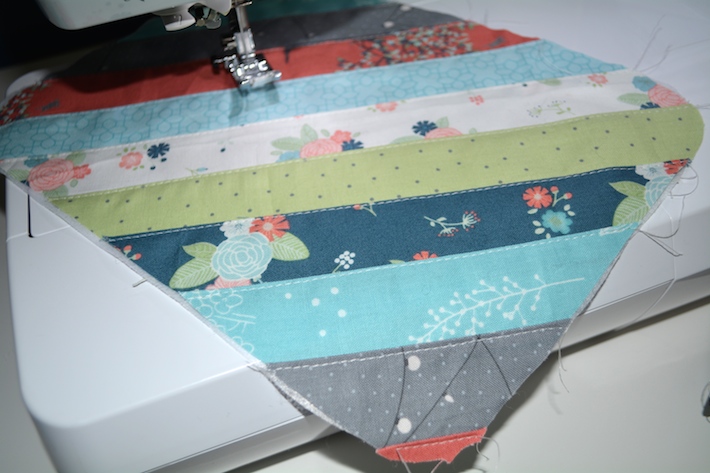 Step 4: I added a layer of lightweight interfacing behind the Flap Panel. Topstitch along the seams if desired for added stability.
Additional Process Photos
When following the pattern, you might find these additional process photos helpful! Click on the photo to view larger.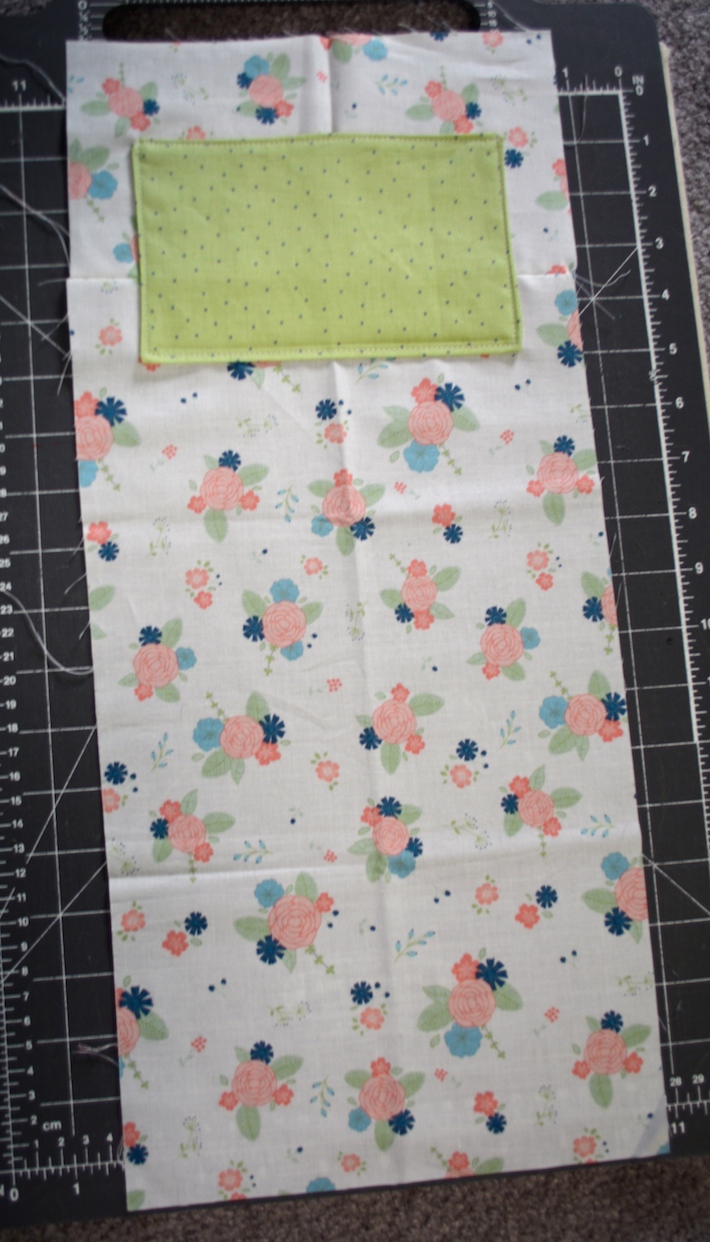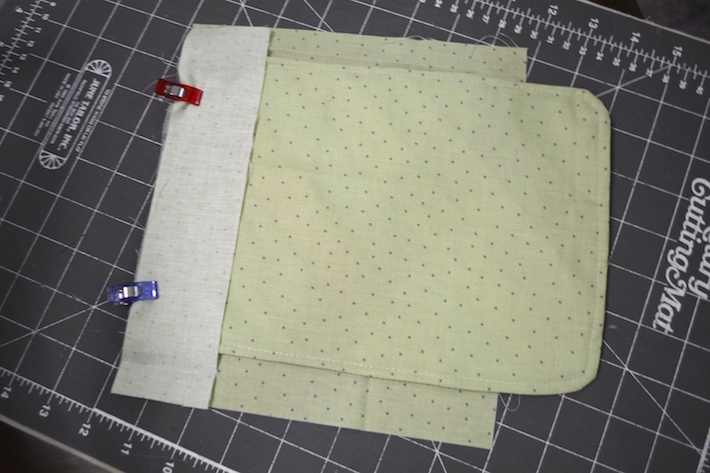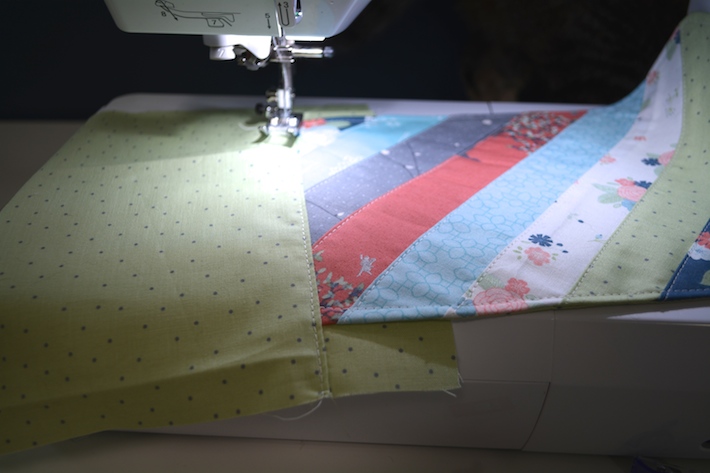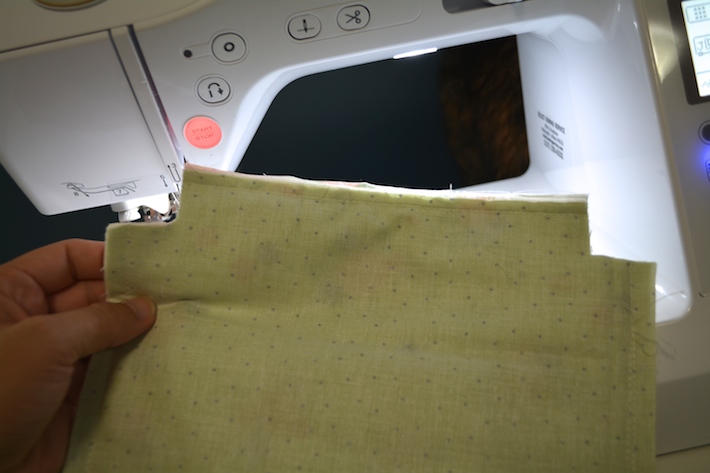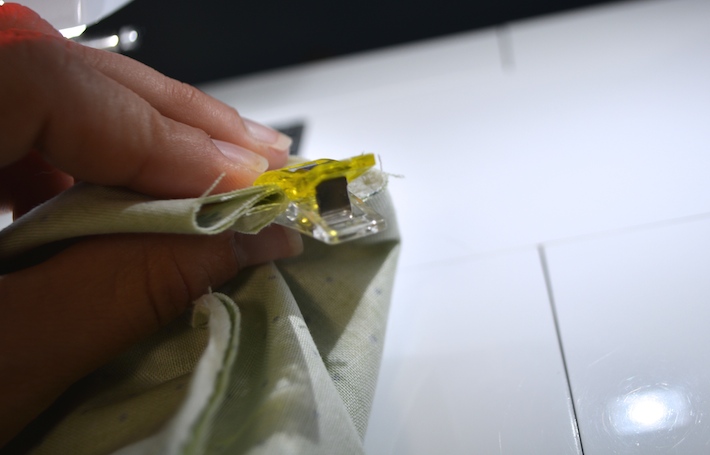 That's it! Make sure you . . .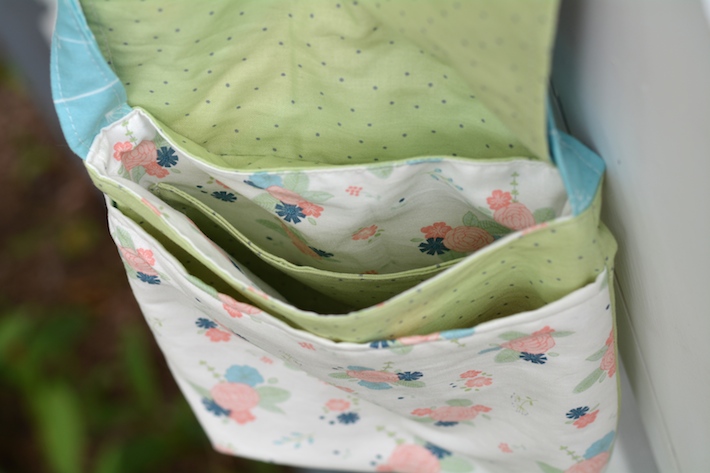 Just think about what these bags will hold… the tangible help of reusable feminine products, and also the sense of love and pride that a purse was handmade, especially for them!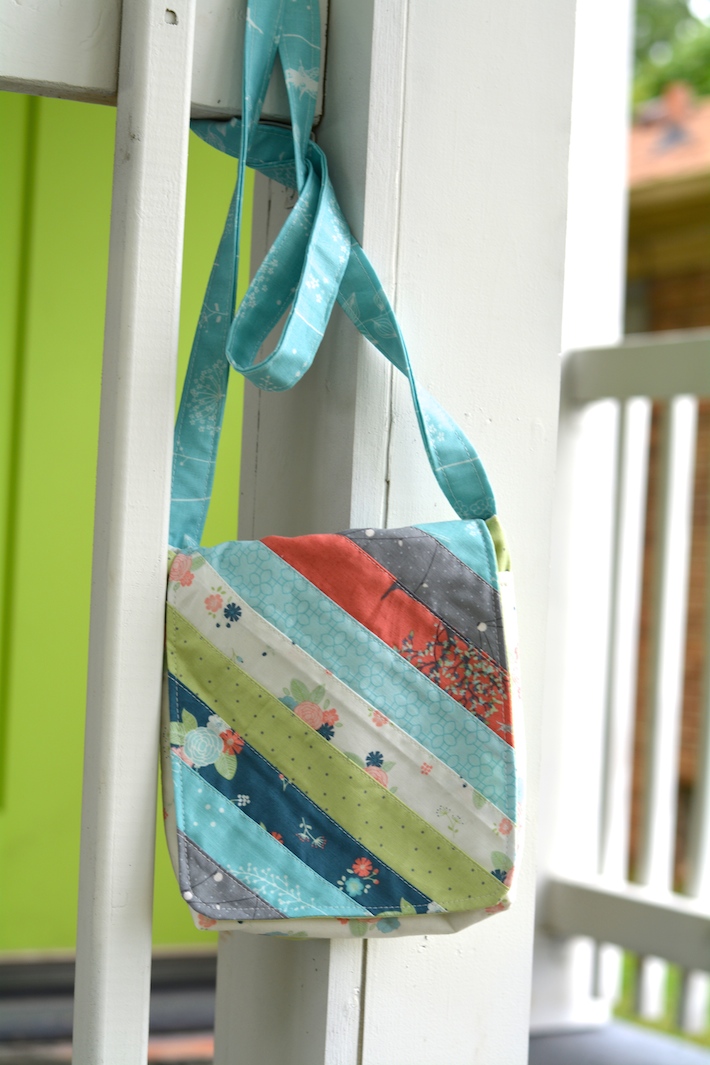 Let your creativity shine! I hope you join us in sewing a purse (or two)!