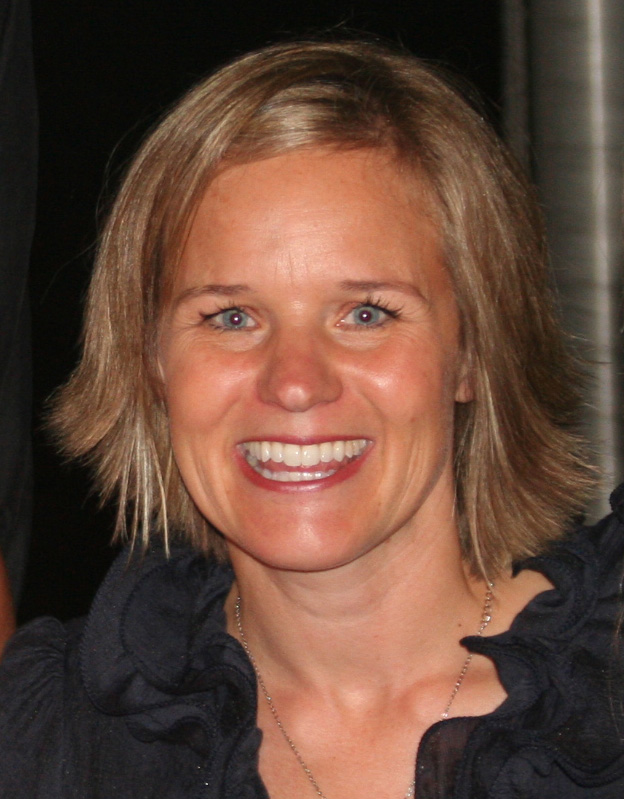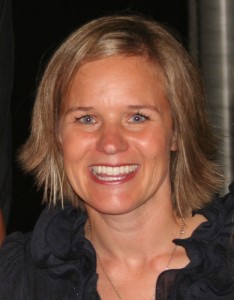 Have you heard about Modern Yardage, a new fabric design, manufacturing and retail company? Owner April Cobb and her team have just launched the business in March, printing fabric on-demand from their offices in Utah.
Modern Yardage offers designs from new and untapped talents who are professional designers. What is also fun about this new company is that the fabrics are based on 44″ designs, but they are printed on 58″ wide fabric, so the additional space in the margin is filled with fun extras!
I was excited to chat more with April about her launch of this creative business including the biggest challenges and what she hopes for the future. Read on, and be sure to enter the giveaway if you'd like to try out Modern Yardage fabric for yourself!
April, what is your background in, career-wise, and how did you become interested in modern fabric and sewing?
I have an advertising/marketing background. I worked in large ad agencies in New York City and Washington DC then after receiving my MBA, I worked in marketing and communications for the Intel Corporation. But I have been sewing seriously since High School (sort of freakishly, actually) and have always loved it. I spent hours as a teenager making my own prom dresses, bathrobes, and costumes. When I started staying home with my kids, I started a little business where I made tote bags and sold them at craft fairs and farmers markets. One day I walked into Pine Needles, a little modern quilting shop in the Salt Lake City area, and my life changed. I fell in love with modern quilting fabric. I hadn't seen it before that moment. My bags became more beautiful because of this great find. This led to my designing a perfect, comfortable headband called the Macy Jayne Reversible Headband. From the beginning I used beautiful modern quilting fabrics as part of the design and people just wouldn't stop asking where I got my fabric. The headbands became so popular and sold so well that I was going through fabric like crazy. I started looking into getting fabric wholesale, which got me more involved in the industry. Before long I was designing sewing patterns with Joel Dewberry and then started licensing my sewing patterns to Riley Blake.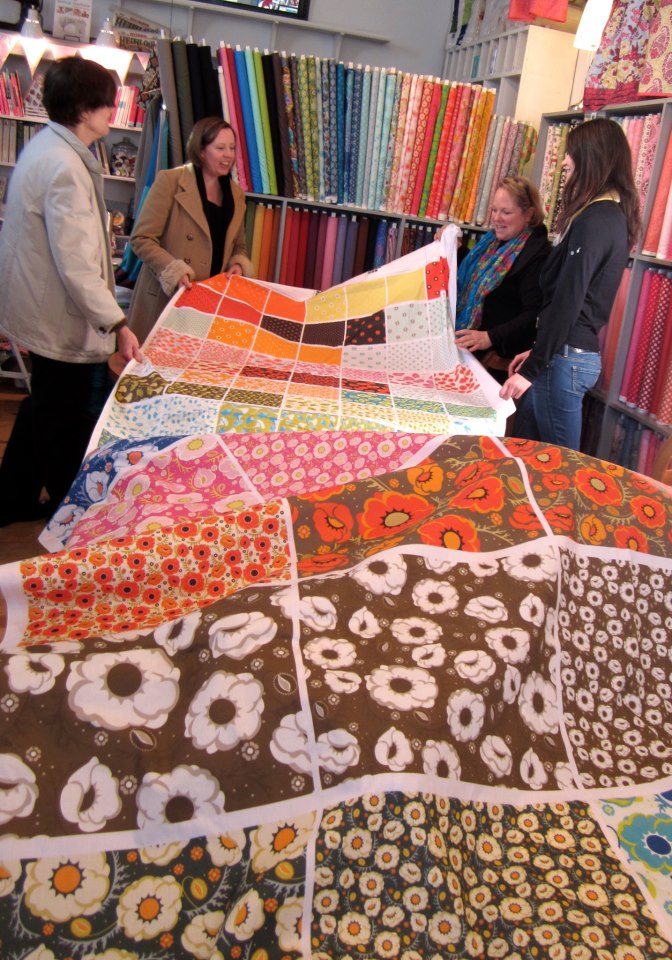 Can you tell me about when the idea for Modern Yardage first started simmering? How did you create your plan of attack?
Through being a part of the industry and learning a lot from our friends and experiences in the industry, my husband and I became aware of the shortcomings of the fabric world. We recognized that there is an enormous lag time of 6 months to 1 year before fabric gets from the designer's completed product to the arrival of the actual printed bolts of fabric into fabric stores in the US. This makes for a lot of speculation on trends. We recognized how from a fabric line, there are winner prints and there are loser prints. No one knows for certain which will sell and which won't. So there are often too many bolts that get discounted and the designers, design companies, and the retailers lose money. Then the designs that do very well are in short supply and sewists and crafters can't get them when they need them. Retailers miss out on the opportunity to sell those designs when they can't get enough of them in time. Additionally, there are so many talented designers who don't get the opportunity to get their designs on fabric. Traditional design companies cannot afford to give as many talented designers as they would like, the opportunity to work with them because their financial risk is too high and they often don't even have warehouse space to house anymore lines of fabric.
My husband, Jay, and I were aware of the capabilities of digital textile printing and had learned a few things about it. I am not exactly sure how all of this came together into one brilliant thought. I only know that one morning, less than a year ago, Jay walked down the stairs and said, "I know what we need to do." This is when he told me about his inspiration and his plan. I knew immediately that his idea of printing modern designs onto fabric, on-demand, had to be the way of the future. We leaped into bringing our vision into reality immediately and just 5 months later, modernyardage.com was live on the web. We have added to his original vision and have innovated to showcase our technology and unique use of our tools. It has all come together extraordinarily well.
We scouted out talented designers, created a vision for the branding of our company, built a website, ordered and built equipment, then rented a space for Modern Yardage to call home.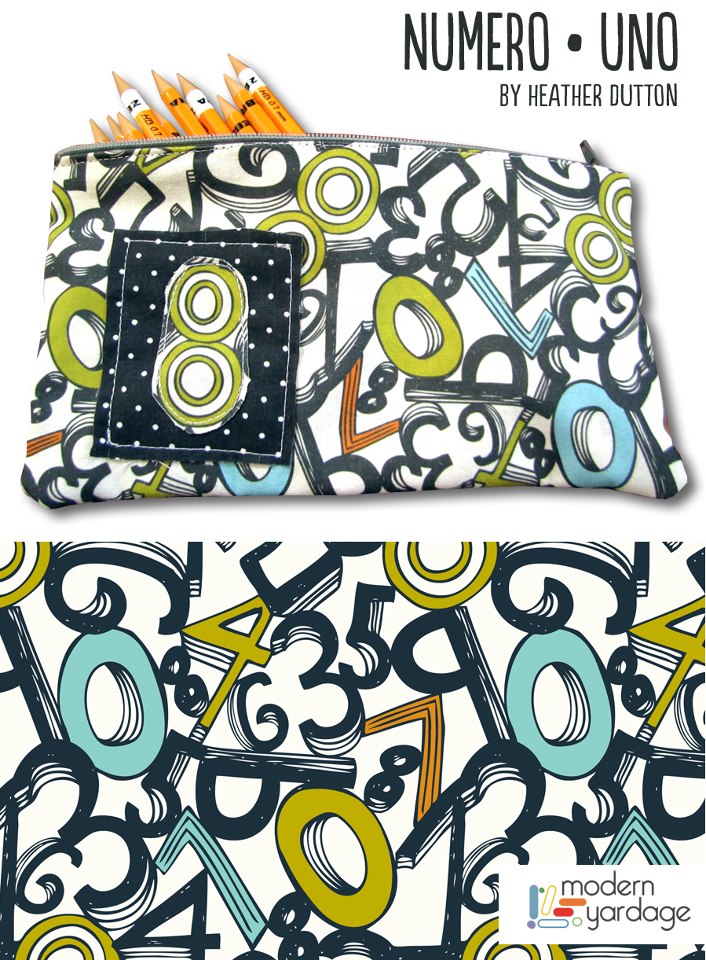 What were the practical barriers that you had to overcome in order to start your business?
We were fortunate enough to have enough money to start our business so that we didn't have to share equity and could keep full control of our company. We have had some challenges in staffing. The roles we needed filled from the beginning were few, but it was critical that we found people who could contribute to our vision and carry it out effectively. In the end, we have taken on more ourselves than we should because it is too early and formative of a time to put others in the position to create the path to fulfilling our vision.
When we approached our first 5 designers, we had a resounding YES! from each of them. We felt very blessed to happen upon such a great group of people who believed in our vision, supported our efforts, and had patience with us. Cindy Lindgren, Heather Dutton, Emilie Daly, Dana Morgan, and Katie Schrader all had enough faith in our big idea to sign an exclusive fabric contract with us before we even had a logo or equipment. None of them had ever even met us in person. They just recognized early on that what we were doing had to be the way of the future and provided a great opportunity for them to be pioneers with us. As far as legal issues go, we approach legalities very seriously because Jay is an attorney as well as an MBA. He is able to work brilliantly with licensees to make agreements that are beneficial to them as well as to Modern Yardage.
The technology has been challenging. It took us and our operations manager a while to get the hang of it all. We are still learning all of the time and have certainly had moments of frustration and have even shed a few tears. At this point we have the operations well under control and we are now focusing on leveraging our technology to bring some new, never-before-seen innovations to the fabric world.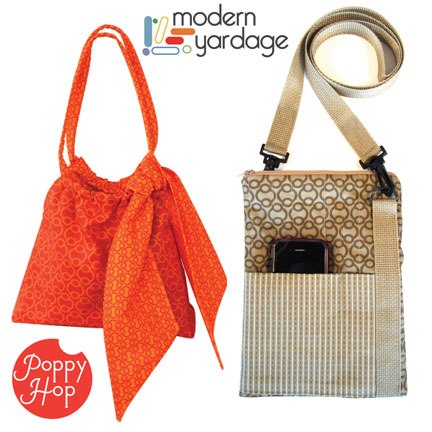 What does your typical day or week look like? How do you find a balance?
Oh dear! I don't know how I pull it off sometimes. I get up early and get my kids off to school then go to work. I answer countless emails from hopeful designers, fulfill requests from our current designers, and I answer questions from customers. I work on strategy with staff concerning marketing and operations and manage priorities and schedules. There is always work to do on our website and products to add. Fortunately we now have a great team at Modern Yardage that works well together. The commitment of everyone and support that I get from operations and marketing keeps me going. I leave to pick up my kids from school in the afternoon and then take time off until they are all in bed. Then I stay up too late tying up details and writing more emails.
I still have piles of laundry to fold each week that often don't get folded and soccer practices and swimming lessons to go to with my kids. I have to figure out what to make for dinner each night and try to get my kids to where they need to be on time. I am like all working moms, but since I am in charge, I can create my own flexibility. I never want my children to feel like I am not paying attention or that they aren't important to me so I have to keep things as separate as possible. Jay and I really enjoy working together and talking about Modern Yardage and our goals for the business. Like our children, our business also brings us closer because it is also our baby. I don't have great balance in my life, but I am not sure I ever will. I just make the best of things, set my priorities and keep a positive attitude. Somehow things usually work out.
What is your vision for Modern Yardage, and how does this tie in with what you believe is the future of the textiles business?
Our vision for Modern Yardage extends far beyond where it is now. We think that what we offer now is great, but we do have some tricks up our sleeve. Over the next year, new features will be added to our site that will allow more customization. These options will blow the minds of our customers. In a few years, we plan to expand in a way that will entirely change the way that people buy fabric. We are building strategic alliances so that our fabric becomes more readily available. Jay's main responsibility is implementing our strategic plan, which includes building key alliances and managing critical research and development both with our equipment and our user interface. We think that before long, as technology improves and becomes more affordable, digital textile printing will take over. The old fashion way of screen printing fabric and importing it from overseas will be obsolete and the possibilities will be endless in textile design. Imaginations will soar and the industry will never look back.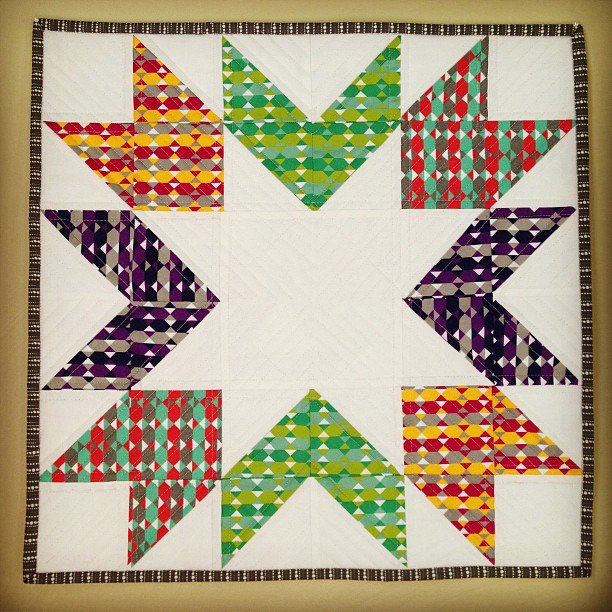 Giveaway!
Modern Yardage is giving you the chance to win 2 yards of fabric of your choice! To enter to win, fill out the Rafflecopter widget below. Good luck!