Today, we're excited to introduce Casey York, a Craft Buds reader and an up-and-coming craft book author! If you have an interest in seeing your creative work published, you'll love the blog series Casey has created along with Stash Books to demystify the process of getting published.
Read on to get to know Casey and to learn more about crafting your own book proposal.
—
Casey, congratulations on your book proposal being accepted! How did you first get interested in writing a craft book, and what did that proposal process look like for you?
Thank you—I am over the moon excited! As cliché as it sounds, I think I've always wanted to write books. I come from an academic background so publishing has been part of my job description for a while now, and when I decided to pursue a career in the quilting and textile industry it was a natural transition to thinking about writing craft books. Also, I am an inveterate book reader and collector, and I found the quilting books on the market so inspiring that I soon found myself wanting to create one of my own.
I started developing a proposal early this year and I went to QuiltCon right in the middle of the process, which turned out to be a lucky move. I was able to meet Amy Marson and Roxane Cerda, the publisher and acquisitions editor of Stash Books, as well as Allison Rosen, who is in charge of their online presence. After QuiltCon, I followed up with a query letter to Roxane (which is a step I recommend for any readers considering proposing a book). That query led to a proposal, which led to another proposal, which was accepted!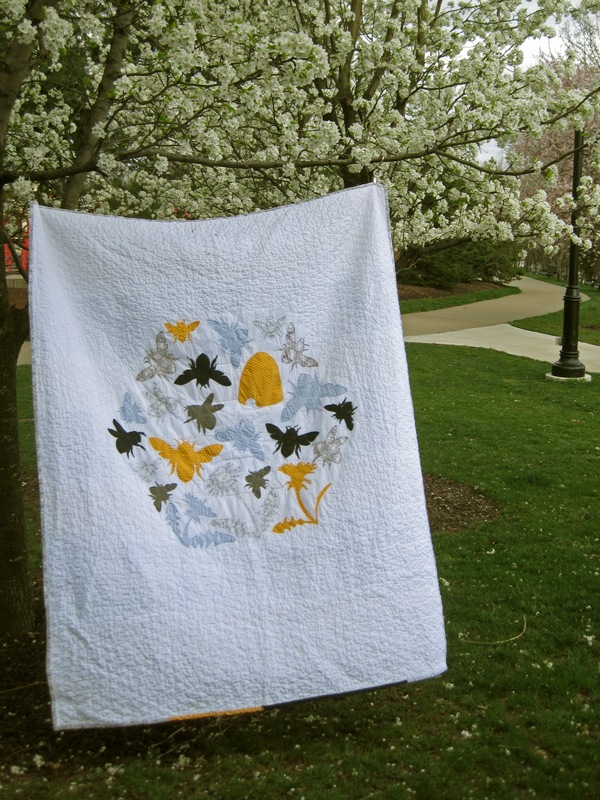 Do you have any tips for someone else who is wanting to submit a craft book proposal?

First, do your research on the publisher(s) you plan to submit to. I approached the proposal writing process as if I were applying for a job—you want to demonstrate that your idea is a good fit for a particular publisher, and in order to do that you have to do your homework.
You also will want to explain how your proposed book will stand out in the marketplace. How is your idea unique and what will make consumers want to buy your book? I think the process of answering this question can actually help you to develop your ideas, and I kept it in mind from the very beginning of compiling my proposal and designing my projects. Also, be flexible. Publishers know their industry well, so if they give you advice on how to tweak your idea, take it.
Finally, polish your writing. Your proposal or query letter will be the first impression you make and you want it to be a good one. Publishers are looking at your writing skills in addition to your designs, and your proposal will serve as one sample of your writing, so revise your work a few times to make sure it represents you the way you want it to.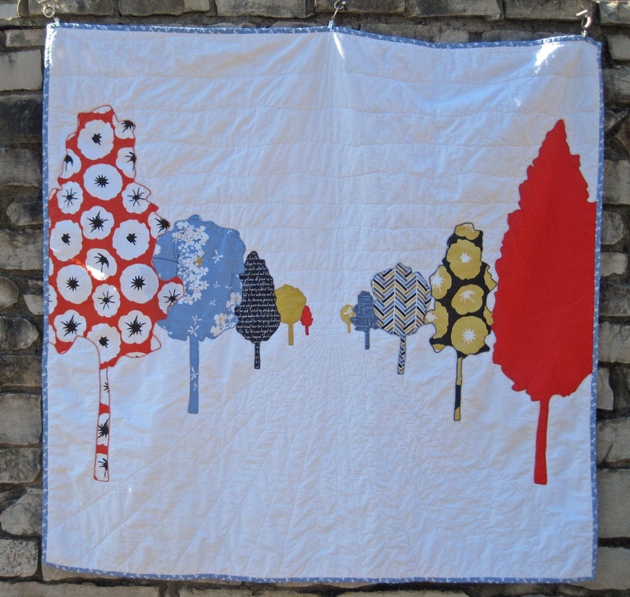 I saw on the Stash Books blog that you'll be sharing more about the process of writing your book in a blog series. Can you tell us more about that and what we can look forward to?

Yes! I feel like there is a great deal of interest in craft publishing right now; when I attended the panel on book publishing at QuiltCon, the room was full and there were lots of questions from the audience. Yet, at least for me, the publishing process remains a bit mysterious. I thought a blog series might be a good way to shed some light on the entire process of craft book publishing for readers who might be interested in writing their own books one day.
One of the aspects of the Crafting a Book series that I am most excited about is that the Stash Books blog will be featuring posts written by my editors and others who are involved in producing the book on their end, so I think between our two blogs readers will get a well-rounded idea of what goes on behind the scenes. I know I'm excited to read about the process from the editors' points of view.
Together, our two blogs will feature monthly posts about particular aspects of the publishing process, starting with the proposal. Some of the topics I'm going to address are the first steps after a proposal is accepted, the process of creating the projects and writing the instructions, and the process of designing the book.
Read the about Casey's book proposal from the perspective of an author and an editor.
Casey, what's next for you?

Right now I'm in the thick of making the projects for the book—my deadline for having them done is early this October! I've also been working on publishing and printing my latest stand-alone pattern, Punctual, and promoting my line with individual stores and distributors. A big personal goal is to make it to Quilt Market in Houston this fall. I went to Market in the spring of 2012 and it was a fantastic experience. There are so many areas of this industry that I would like to be a part of, and Market is a great opportunity to learn more about them and get inspired!
You can follow Casey: Casey's blog | Casey's portfolio | Twitter
For more advice on writing a craft book proposal:
Does Your Craft Book Proposal Stand Out?
How to Write a Craft Book Proposal
Craft Book Proposal: How to Get an Editor's Attention