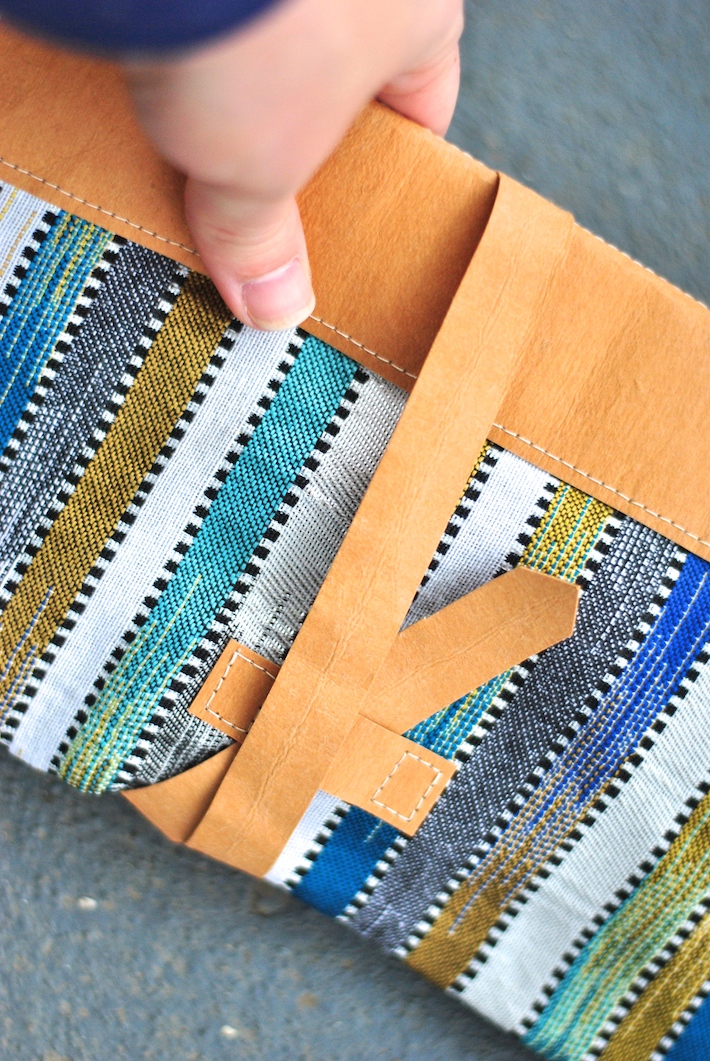 Welcome to our stop on the Sew kraft-tex Bags blog tour! This is a new book from C&T Publishing that explores the many ways to use kraft-tex to construct bags, pouches, and purses, either as the main fabric or as an accent.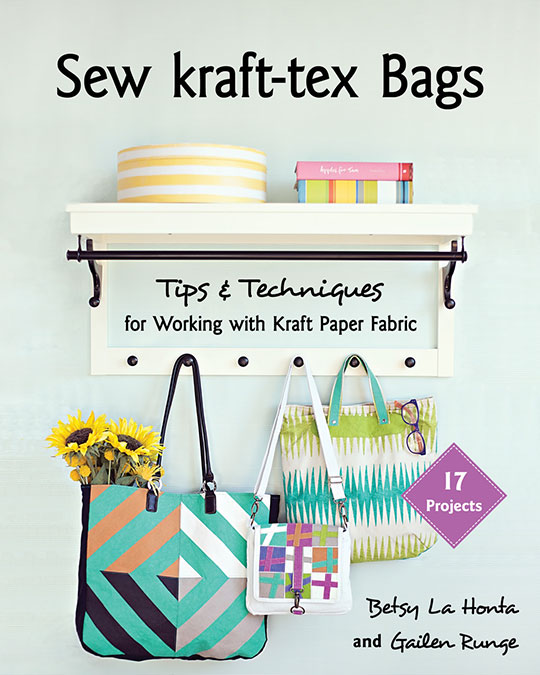 If you aren't very familiar with kraft-tex, it's a fabric-paper hybrid that looks like leather but sews like fabric. It can be washed, screenprinted, dyed, embroidered, folded, woven… so many things! It comes in several colors, and in both unwashed and prewashed varieties.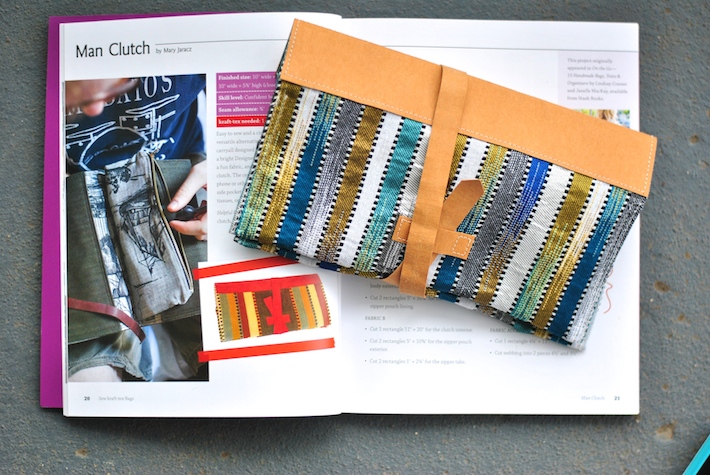 I've had several chances to work with this material, and have found it to be a portal to unlock so much creativity! I decided to remake the "Man Clutch" by my Craft Buds co-editor, Mary Jaracz. It appears in the book On the Go Bags, which I co-authored with Janelle MacKay.

Mary originally designed this clutch with leather accents, and it has been updated with kraft-tex, a vegan leather. In the introduction to Sew kraft-tex Bags, the authors provide thorough instructions on using kraft-tex, including washing, drying, cutting and sewing, plus hints and tips for using kraft-tex in your own favorite bag patterns!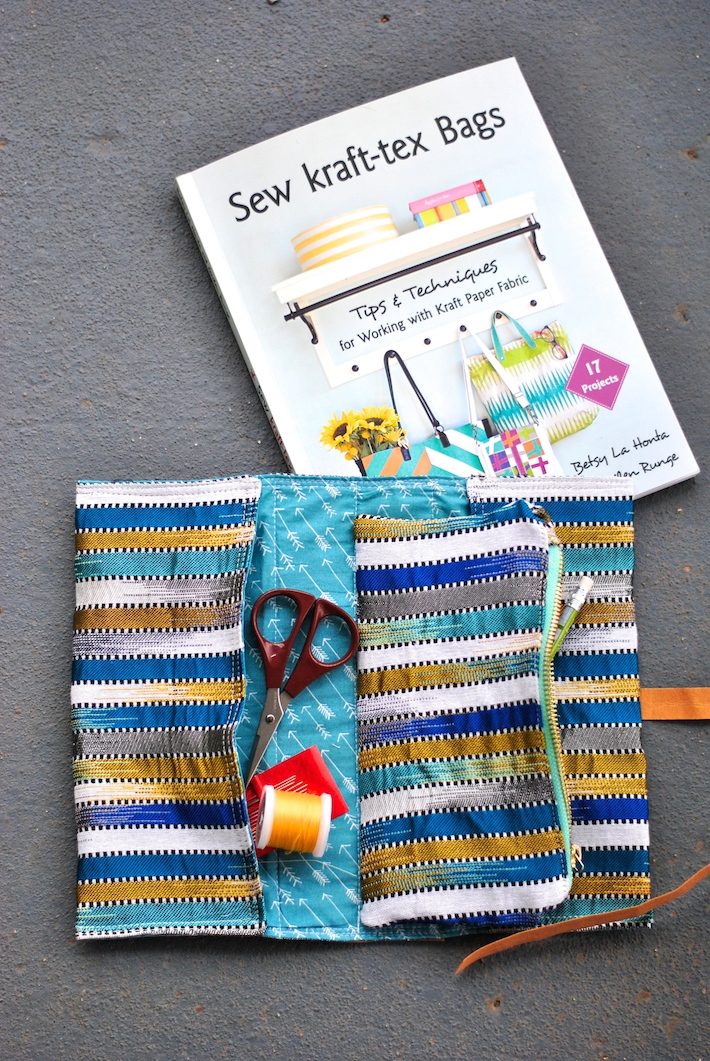 Back to this project! It's a little fabric folder with a zipper pouch in the middle. I'm going to use mine for a travel sewing kit, but it's a really cute little clutch you could use for almost anything (chapstick, keys, credit cards). For the kraft-tex accents, I did not wash the material (just sort of rolled it around and crumpled it in my fingers), but if you did wash it, you'd get a softer and more supple feel. I like it a little bit crisper for this project.
The striped fabric is a print I picked up when my family vacationed in Switzerland, and I had a vision of pairing it with kraft-tex when I bought it.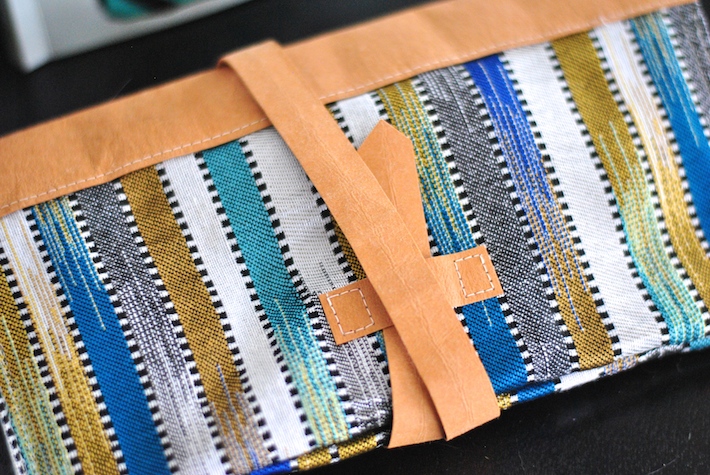 The book has 17 bag patterns with their original instructions (all made from fabric), with a kraft-tex variation, and project-specific helpful hints for each bag. There's lots of variety, from simple sewing projects like this one to more elaborate bags with patchwork, weaving, hardware, and unique construction. Something for everybody!
Follow along with the blog tour to see more amazing kraft-tex creations!
Monday 3/4: C&T Publishing at ctpub.com/blog
Tuesday 3/5: Margarita Korioth at margascrafts.blogspot.com
Wednesday 3/6: Jessica Kapitanski at sallietomato.com
Thursday 3/7: Kelly Nagel at blog.sulky.com
Friday 3/8: Designer Joi at designerjoi.com
Monday 3/11: Lindsay Conner at craftbuds.com
Tuesday 3/12: Teri Lucas at terificreations.com
Wednesday 3/13: Barbara Emodi at barbaraemodi.com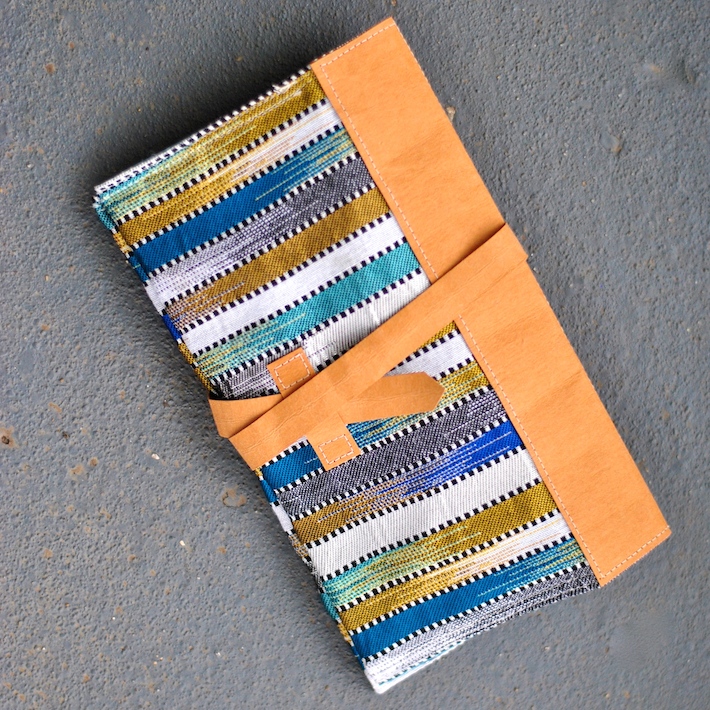 If you make something with kraft-tex, don't forget to post your pics to Instagram and tag them with #krafttex or #krafttexbags!