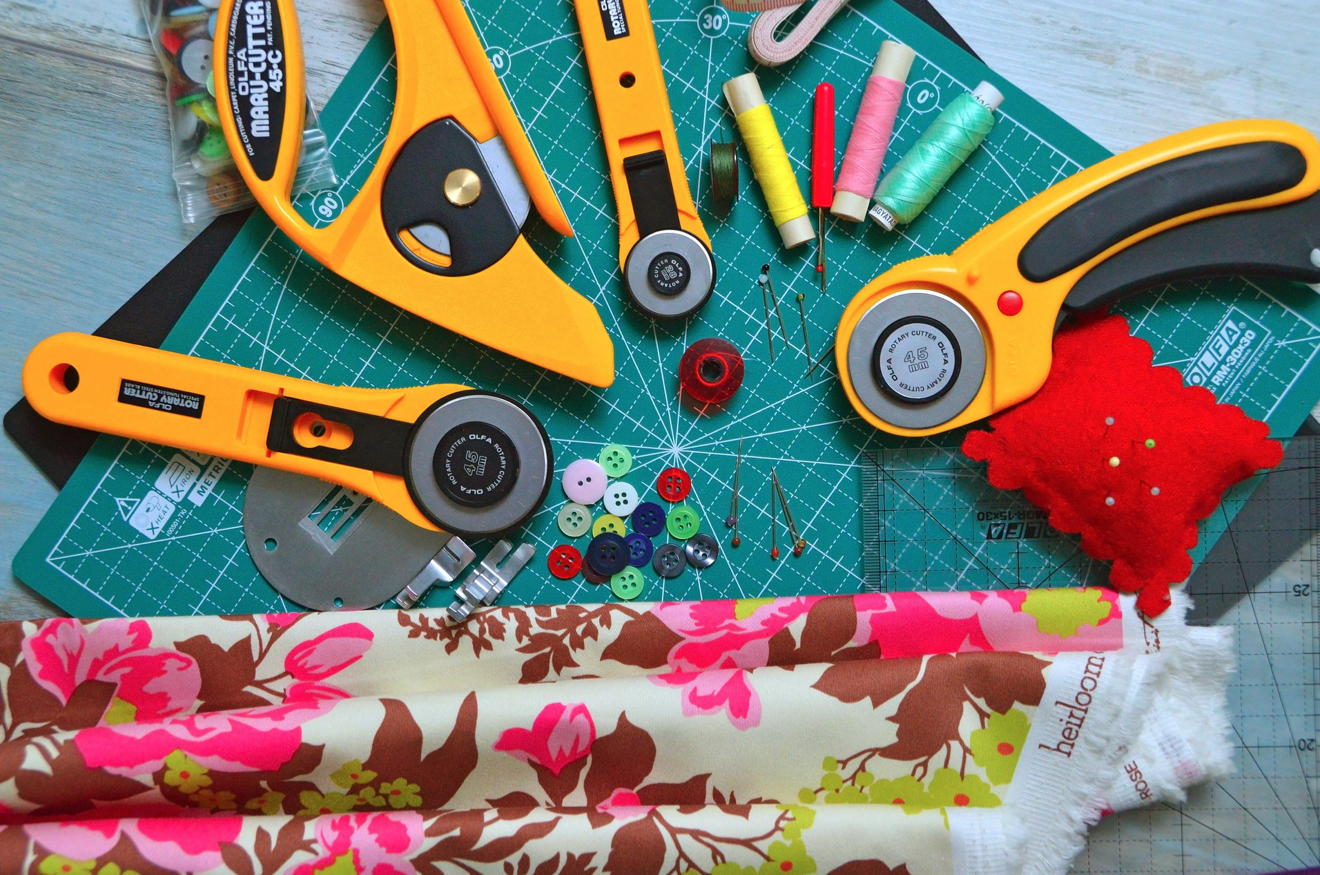 Sewing and quilting are the two very popular hobbies for many crafty DIYers these days. With time and practice, you can create outstanding masterpieces that everyone will love. However, the more sewing and quilting creations you make, the more supplies you will need! For some of us, keeping these supplies organized and stored away can be a task in itself. Adopting proper storage solutions for each of your supplies is so important and can make the process of sewing or quilting so much easier. You will spend less time having to find a particular patch of fabric or cutting tool and more time creating, which, of course, is the best part of it all! Try these quick storage solutions to help keep your sewing tools organized.
Storage Bins and Containers
Finding a place to store your sewing supplies can be a hassle because of the hobby's large variety of supplies. You have bigger items like rolls of fabric and cutting boards that require more space than your smaller supplies, like pins and needles. Regardless, everything needs a place of its own. An obvious but beneficial solution to implement in any organized space is storage containers or organizers. Although they can be used anywhere in your sewing space, they are great for those of us storing in closets. With large clear bins, you can sort and organize your fabrics by color or pattern and label each bin to make your supplies easier to find. For smaller supplies, you can even use small divider trays or desktop organizers to keep them sorted and out of the way, too!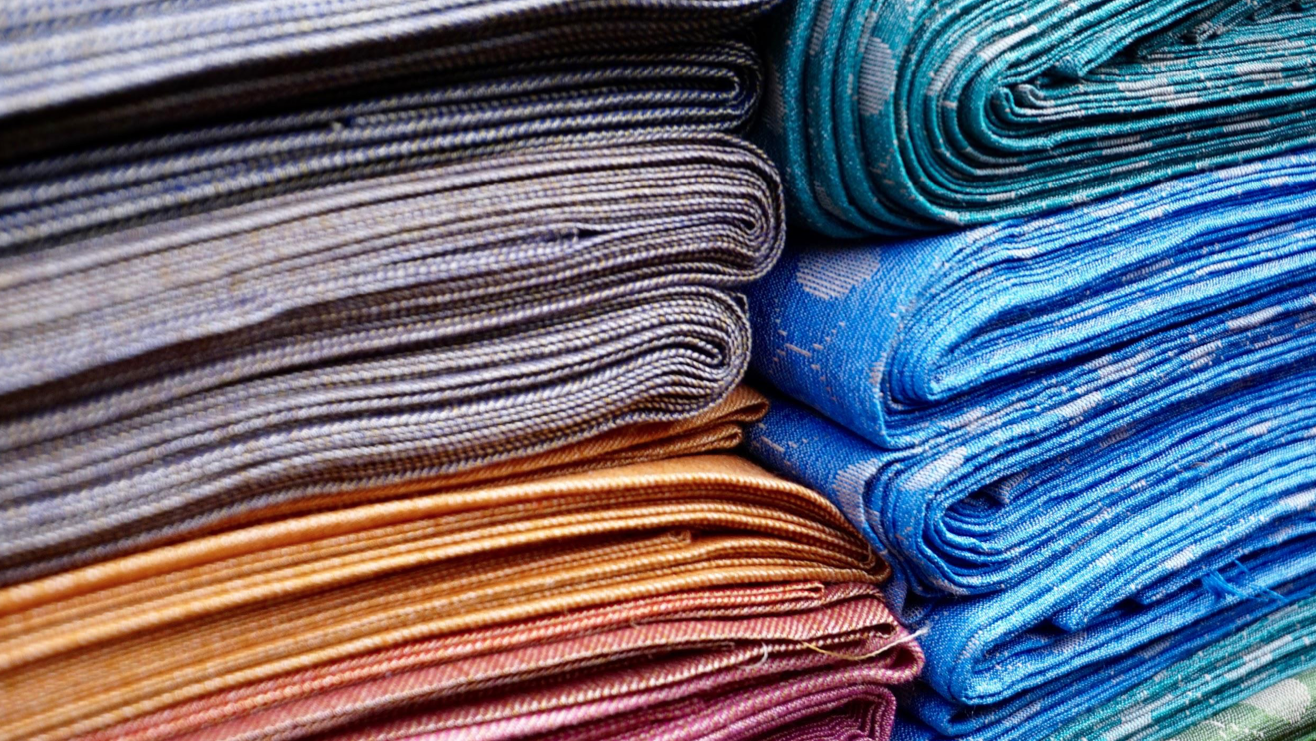 Fabric Organizer
While storage bins can be great for almost everything in your sewing space, you may be looking to find a more specific solution for your fabrics, given that they are such an essential part of your projects. A great DIY project you can create for your fabrics is a wooden dowel rack. It is perfect for sorting them neatly and keeping them all on display so you can see your entire collection. If you'd like to skip the "make-it-yourself" aspect of this fabric organizer, you could use a wooden ladder or an old crib rail. Once placed vertically against a wall, you'll be able to drape your fabric over each dowel and sort them however you'd like. However, if you have a larger fabric collection, you may want to try making your own rack to make sure each dowel can hold your fabric collection weight. Blogger Dani, from The Project Lady, experienced issues with her DIY rack for this same reason, her fabric had too much weight. Thankfully, she found a solution that worked well in her sewing space and one that you may want to try in yours! Check out her updated DIY fabric organizer project here.
Spice Rack Storage
For smaller supplies, a new and trendy storage option you can try involves using spice containers on a spice rack. Although they're primarily used in kitchens or pantries, they're actually perfect to use in a crafting and sewing space, too! You can fill small spice and herb jars to hold your smaller supplies, such as pins, needles, buttons, or trim. Then, add labels to the jars to help you sort through, which is which. If you'd like to take this to the next level, you can also use a magnetic spice rack. These do essentially the same as the spice jars, except you can keep them mounted on a wall or door. Because it's magnetic, you can easily move each spice container around and customize the placement however you'd like.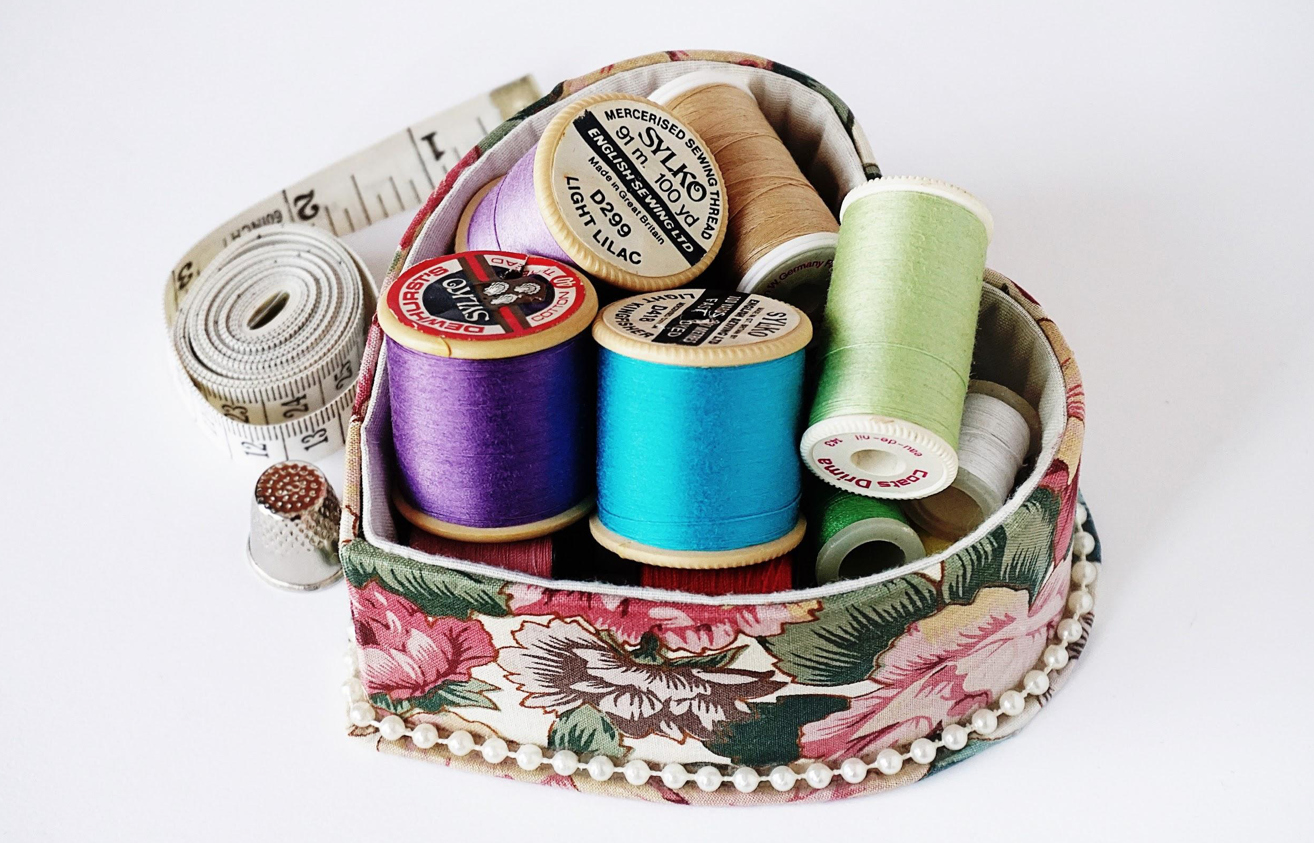 Sewing Thread Holder
Anyone who sews or quilts, of course, has an abundance of spools of thread. Unfortunately, this is probably the most challenging supply to find a place for and keep organized. Not only is it frustrating and time-consuming to sort through a sea of spools, but it's also not good for all of your threads to become tangled and intertwined with each other. It ultimately causes more time to be wasted when you could be creating! If nothing else, you'll want to make sure you keep your threads separated and neat. One DIY project idea that will be sure to keep them tidy is making your own wall-mounted thread holder hold bobbins and spools. However, if you aren't necessarily the DIY type, you can still find an inexpensive thread organizer rack that will still help keep your tools sorted.
Closet Storage
Lastly, with all of the sewing supplies you own, your sewing space can easily feel cluttered with the range of different supplies. To avoid everything from being out in the open, you may want to utilize a nearby closet for storage. While closets are great for hiding your storage containers, what should you do with the hanging space in a closet? Thankfully, there are plenty of sewing storage options for closets as well. An all-time favorite is over-the-door hangers with clear pockets. They make it simple to store those tiny supplies and see what you have without needing to sift through everything. You can also try using a multi-tiered hanger for the horizontal bar of the closet. These hangers give you the option to lift each metal tier on the hanger to add your supplies uniformly to keep them sorted and neat. Then push the tier back down to hold into place. In a sewing space, they are typically used to store ribbons and fabric and help you utilize that empty hanging space.
Organizing your storage supplies doesn't have to be difficult or time-consuming. Try these five storage options and keep looking for more creative ways to store your supplies. There are hundreds out there, so find what works best for your space and comment below which solution was your favorite!