Pennies may not seem like much at first glance, but they can be worth more than face value. The 1943 steel wheat penny was made during a rare time in American history during WWII.
Key Takeaways
If you have a 1943 Steel Penny that is an error, it is essential to have it authenticated by a professional before selling it. There are many fake errors to look out for to avoid being taken for a ride.
The 1943 copper penny is one of the most valuable pennies. The 1943 copper penny can sell at an auction for $100,000 to $250,000.
The 1943 Steel Penny is a highly sought-after coin by collectors due to its unique composition because the steel used in its production was intended to conserve copper for the war effort during World War II.
The value of coins varies and depends on factors such as low mintage, condition, grade, and production errors.
In 2010, the 1943 Steel penny traded for an all-time record of 1.75 million USD during an auction.
The coins may seem rare and thus valuable, as it was the only year steel coins were produced. However, this is not the case, but we still have a 1943 coin that sold for over a million dollars. Read on to find out how a 1943 penny could be worth millions.
Related: Pennies Worth Money: Discover the Hidden Fortune in Your Pocket
Historical Background of the 1943 Steel Wheat Penny
The 1943 Steel Wheat Penny is an iconic coin with a rich history. It was originally minted as a regular circulating coin. The United States Mint produced the penny in response to the need for more copper during World War II. The war had caused a metal shortage, and the government required it for ammunition and other purposes.
It then decided to use steel for pennies to save on copper. However, some copper coins were accidentally made during the war, including the 1943 Copper Wheat Penny.
The coin got its nickname from its design, which features wheat stalks on either side of the word "one cent." The back of the penny reads "United States of America" and "E Pluribus Unum," Latin for "out of many, one."
There are six obverse (front) designs and seven reverse (back) designs for the 1943 Copper Wheat Penny. Some examples of these coins are more valuable than others, depending on their condition and rarity.
The most famous 1943 Copper Wheat Penny is probably the one that was mistakenly made from solid copper instead of steel-coated zinc.
Only a few error coins exist, making them extremely valuable to collectors. One sold at auction in 2010 for over $1 million!
Related: 1945 Wheat Penny – Complete Guide
What Steel Penny Is Worth $1 000 000?
Well, actually, none. But a coin that was meant to be a 1943 steel wheat penny was sold for over one million dollars. A unique D 1943 copper cent was sold by Goldberg Auctioneers during a public sale in 2003 for $212,750. The same coin exchanged ownership in 2010 for $1,750,000. This PCGS-graded coin holds the highest record in sale.
This error coin was mistakenly produced from a bronze planchet instead of a steel planchets coated with zinc. It is extremely valuable and sought after by coin collectors.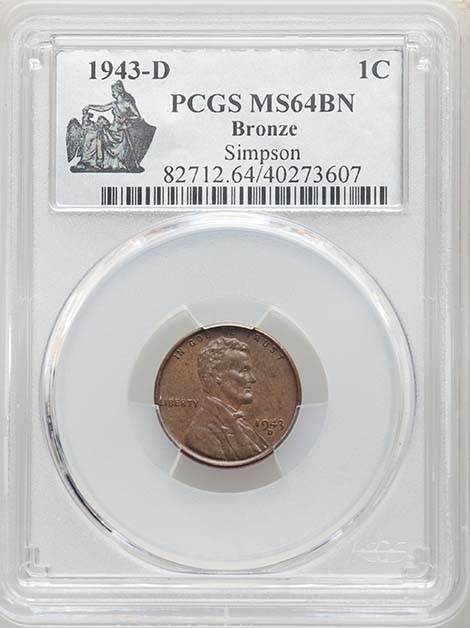 Is a 1943 Copper Penny Worth $1 000 000?
Yes, the PCGS-graded 1943 and 1943-S copper pennies were priced at $1 million, and the 1943-D copper penny was priced at $1.5 million. Today at auction, the standard 1943 copper penny can sell for $100,000 to $250,000.
Related: The 1959 Penny Value in 2023
Why Is the 1943 Penny Worth $1 000 000?
The 1943 penny is worth $1 000 000 because it is not made of steel. In 1943, the US Mint switched from copper to steel to make pennies. However, the mints accidentally made a few pennies with bronze planchets instead of steel planchets coated with zinc. These pennies are now worth a lot of money because they are rare.
How Do I Know if My 1943 Steel Penny Is Rare?
If you have a 1943 steel penny, you might wonder if it's rare. After all, steel pennies are less common than other types of pennies. Here are a few things to keep in mind when determining whether your 1943 steel penny is rare:
The simplest way to determine if your 1943 penny is rare with collectible value is by checking it with a magnet. If your coin is magnetic, it's not valuable as it is made of steel coated with zinc. Its nominal value may be more than that of an ordinary copper coin, as steel is more expensive than bronze. Silver-colored coins are not attracted to a magnet, and their value is about 10-13 cents in most cases.
If a magnet does not attract it, it is one of the few copper coins that were struck by mistake in 1943, and it is very rare if it is not a fake.
Over the years, tricksters and counterfeiters have come up with many ways to fool collectors. Therefore, it would be best to take a picture of your 1943 steel penny and send it to a coin expert.
In addition, you can use a magnifying lens to see if the number 3 on the coin has rubbed edges. A copper penny with a sanded edge is a coin from 1948 with a sanded 8 to look like a 3. If in doubt, consult an expert or grading service provider like PCGS or NGC to determine its authenticity.
Related: 1909 S VDB Penny Value
How Much Is a 1943 Steel Wheat Penny Worth?
In today's market, the 1943 Steel wheat penny is not rare. You can get the coins in circulated condition for 10 to 13 cents. Uncirculated coins can fetch 50 + cents, depending on the coin's face value. The silvery version of the coin contains 99% steel and 1% zinc.
Mint Year
Circulated Coins
Uncirculated Coins
Buying
Selling
Buying
Selling
1943 Zinc
$ 0.10
$0.06
$2.60
$1.90
1943-D Zinc
$0.13
$0.09
$3.50
$2.40
1943-S Zinc
$0.18
$0.12
$6.10
$4.50
1943 Steel Wheat Penny No Mint Mark
The 1943 Steel Wheat Penny with No Mint Mark is silver and comprises 99% steel and 1% zinc. The coins were issued and substituted for the copper penny during World War 11. An average coin is worth 45 cents, while a coin in mint state steel is approximately $10.
Related: The 1946 Wheat Penny Value, History, Mintage & Error List
How Much Is a 1943-D Steel Penny Worth?
A 1943-D steel penny is worth about 10 to 13 cents in circulated condition. The 1943-D steel penny can go up to 50 cents in uncirculated condition. This is because the steel used to make the penny is worth more than the copper used to make pennies before 1943. The value of a steel penny may go up or down depending on market conditions.
The 1943 –D steel penny containing a repunched mintmark can fetch up to $100 in fine and up to $400 in mint state.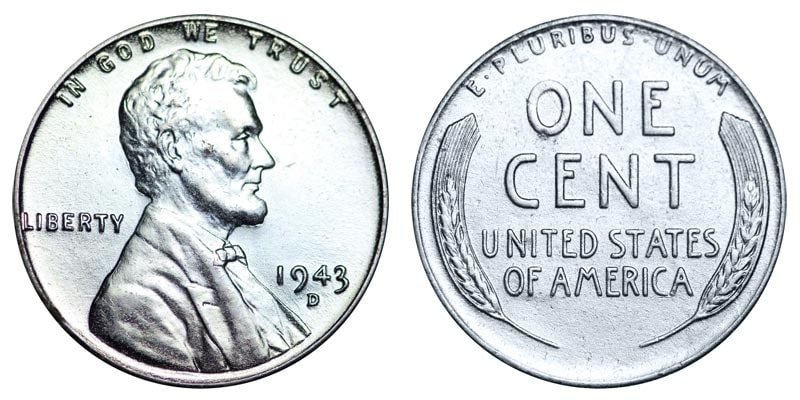 1943 Steel Penny Value No Mint Mark
A 1943 Steel Penny without a mint mark is not very precious, as they were the most produced in the Philadelphia mint at that time. A penny can trade for 0.15 USD when it's in a good state. When it's in fine grade, its value can rise to 0.35 USD and 0.48 in excellent condition, respectively. Additionally, you can trade an uncirculated 1943 steel penny for 1.50 USD.
1943 Steel Penny Error List
Several errors occurred on the 1943 steel penny, which are all relatively valuable. Here is a list of some of the most common 1943 steel penny errors:
Off-center strike occurs when the coin is not struck correctly in the center, resulting in an off-center design. These coins can be worth anywhere from $50 to $500, depending on the degree of the off-center strike.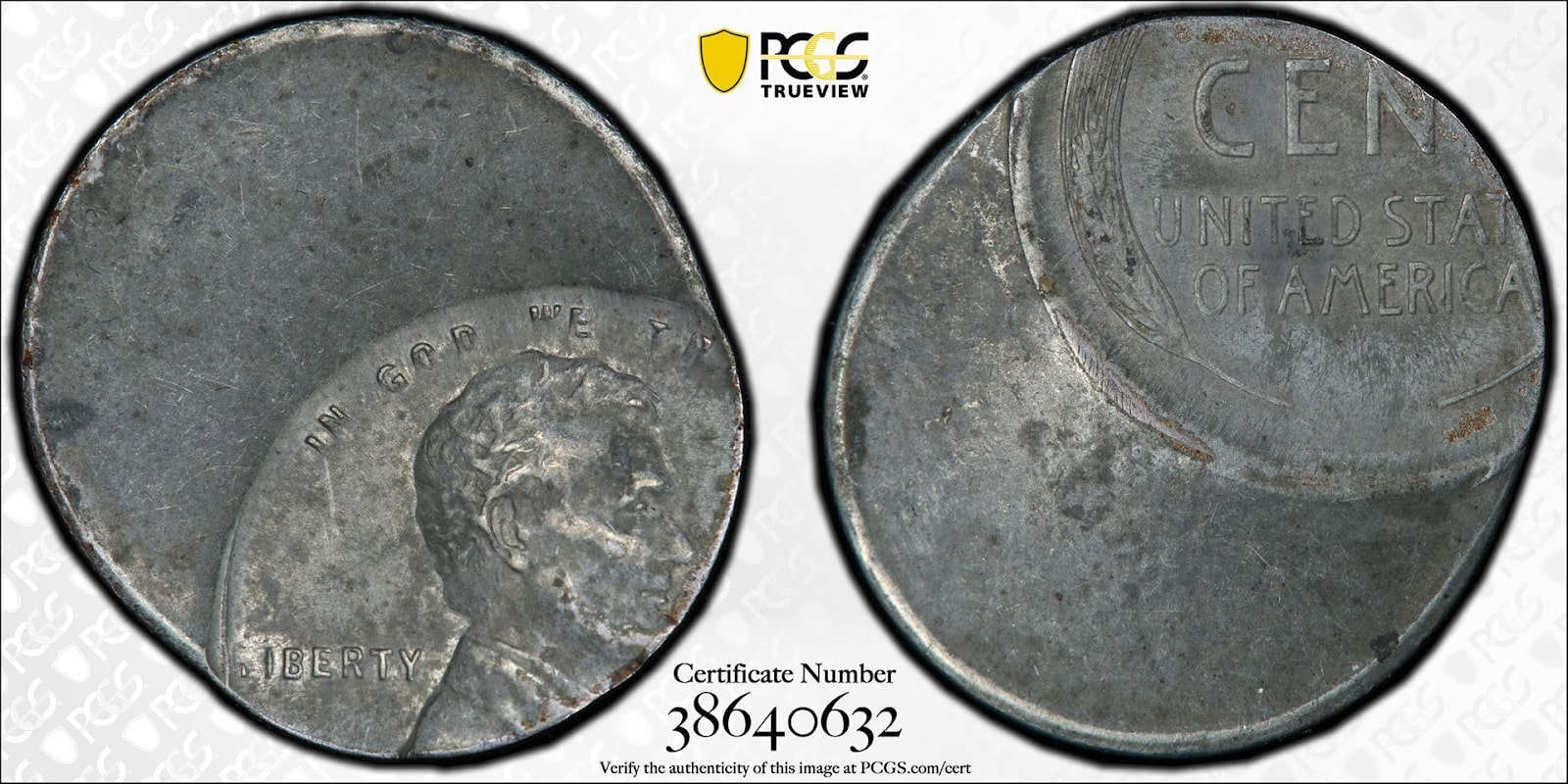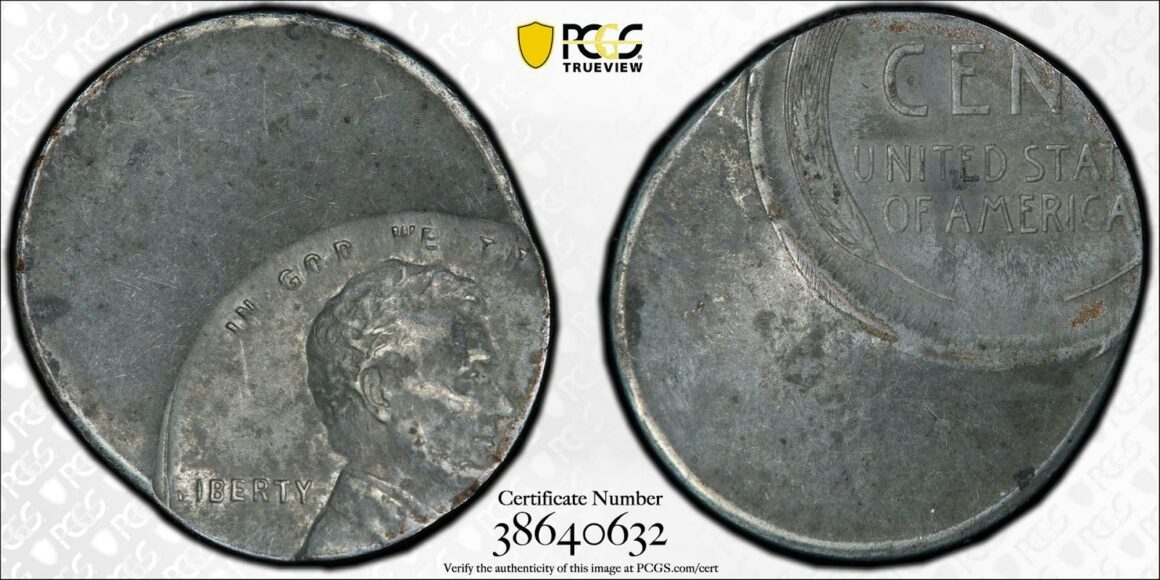 Double Die: This error occurs when the die used to stamp the coin has a double image. These coins can be worth hu
ndreds or even thousands of dollars, depending on the rarity and condition of the coin.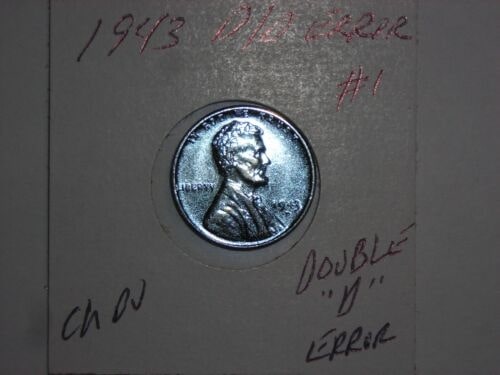 Weak Strike: This error occurred when the die used to stamp the coin was not struck correctly, resulting in a weak or incomplete image. These coins are usually not very valuable, but they can be worth up to $100 if they are in good condition.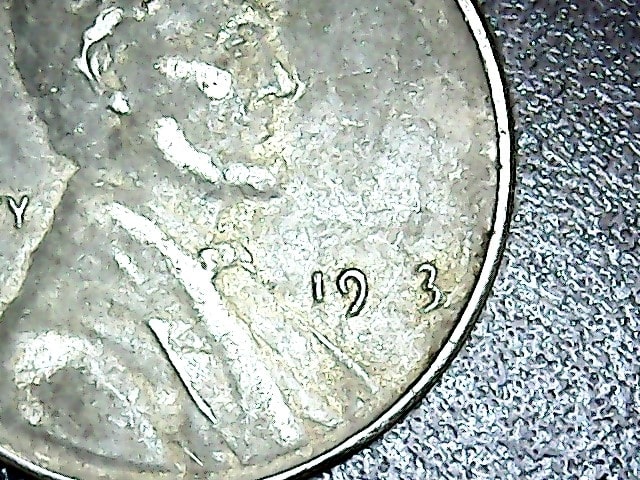 Where Can I Sell My 1943 Steel Penny?
Suppose you have a 1943 steel penny and are wondering where to sell it. There are a few options available to you, depending on what you're looking for in terms of price and convenience.
One option is to find a local coin dealer. You can search for them online or in the phone book. Once you've found a dealer, you can take your penny to them, and they will assess its value and make you an offer. The downside of this option is that coin dealers don't pay as much as other collectors, so you might not get as much money for your penny if you go this route.
Another option is to sell your pennies online. A few websites deal in coins, allowing users to list their items for sale. This can be a good option if you're looking for a wider audience than just local dealers, but it's essential to research the website before listing your coin to make sure they are reputable and will give you a fair price.
Finally, you can contact a collector directly. This might take more work than the other two options, but it could get you the best price for your penny. You can find collector contact information online or through coin magazines. Once you get in touch with a collector, let them know what kind of coin you have and see if they're interested in making an offer.
Conclusion
The 1943 Steel Wheat Penny is a valuable and sought-after coin that can bring in some great profits for collectors. Knowing the value of your coins will help you determine if it's worth pursuing. For those looking to invest in a 1943 Steel Wheat Penny, it's important to do thorough research before making any purchase decision. If you stumble across this coin, get it authenticated by a professional coin dealer before selling or trading it. Who knows how much money you could make!
Resources:
Attention all numismatics experts!
If you have a passion for collecting and studying coins, we want to hear from you! Craftbuds seeks knowledgeable numismatic experts to contribute their expertise to our content.
Writing new articles
Reviewing and fact-checking existing articles
This is a paid opportunity!! Apply Here