I was so excited when Rachael of Imagine Gnats e-mailed us this pattern as a "thank you" for Craft Book Month back in September. It looked really cute and flattering on any size, and it comes in sizes 2-20! And this week, Rachael is hosting Selfish Sewing Week so it's a great time to make something for yourself!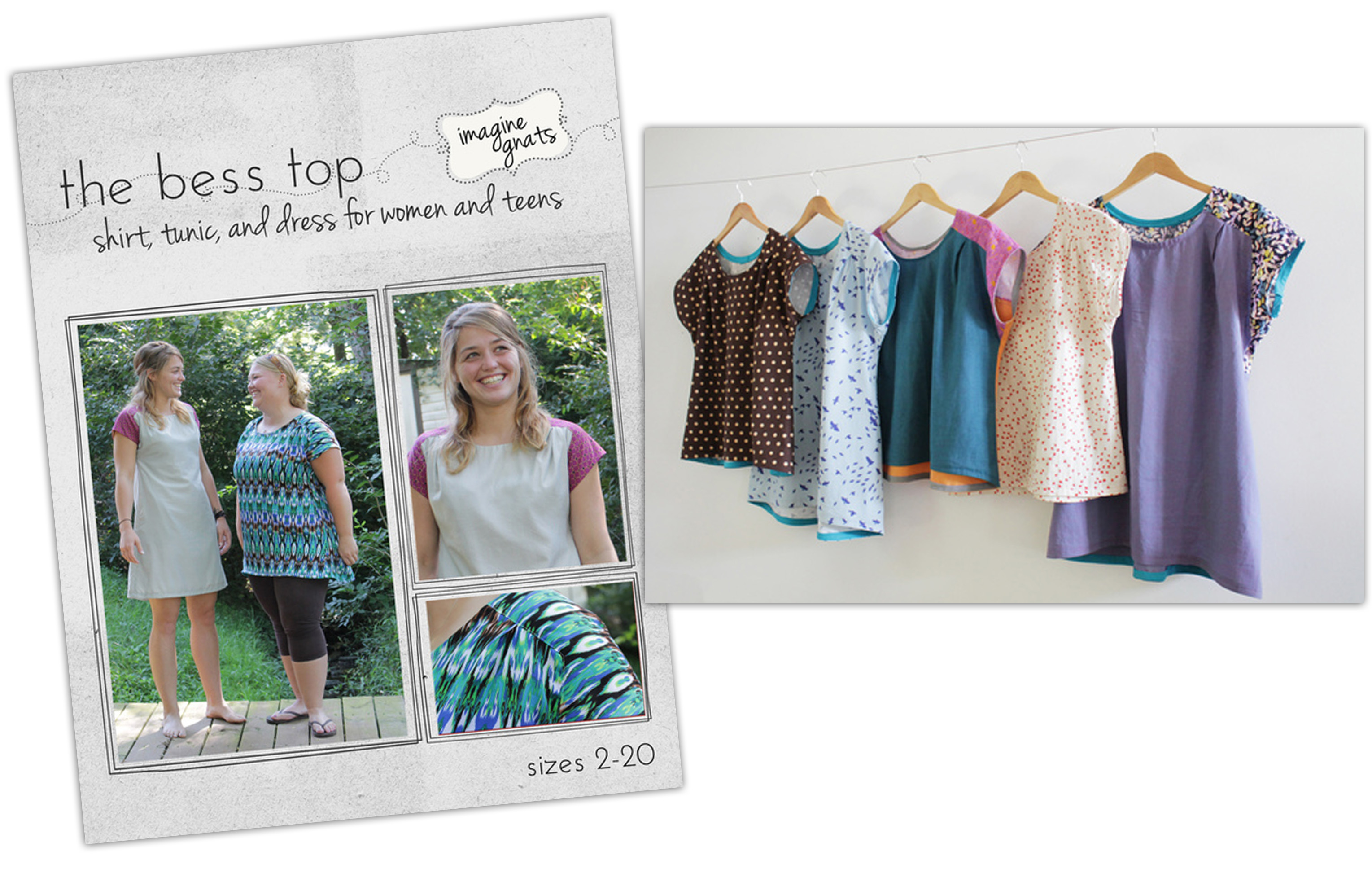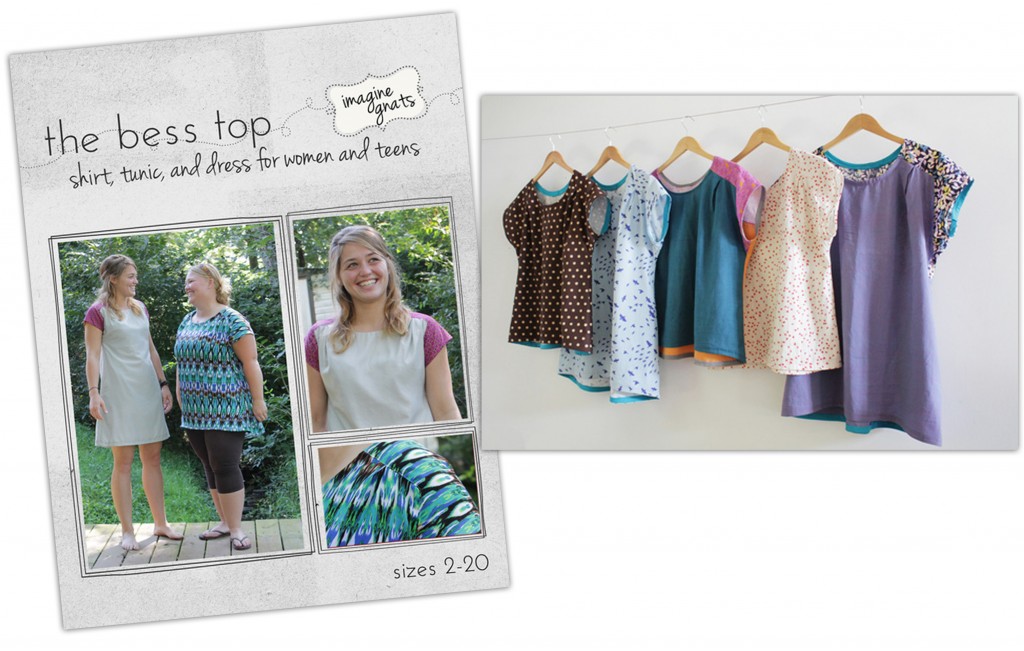 I decided that my knit tops are the ones I wear the most, so even though this pattern isn't technically meant for knits I went for it and I'm so glad I did! Here's the final product and I'm so happy with how it turned out. Now I've got a flattering, comfortable, and stretchy shirt.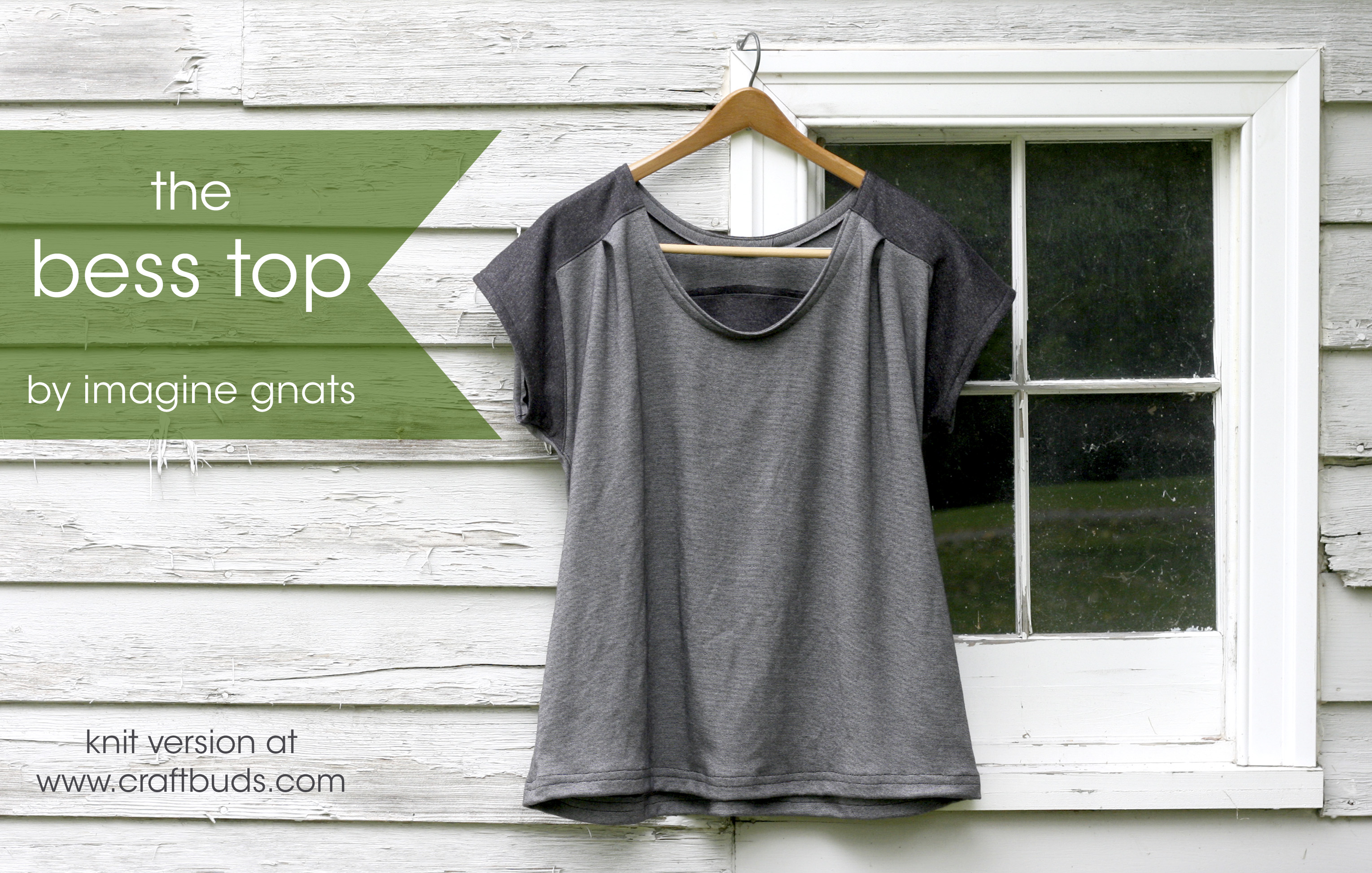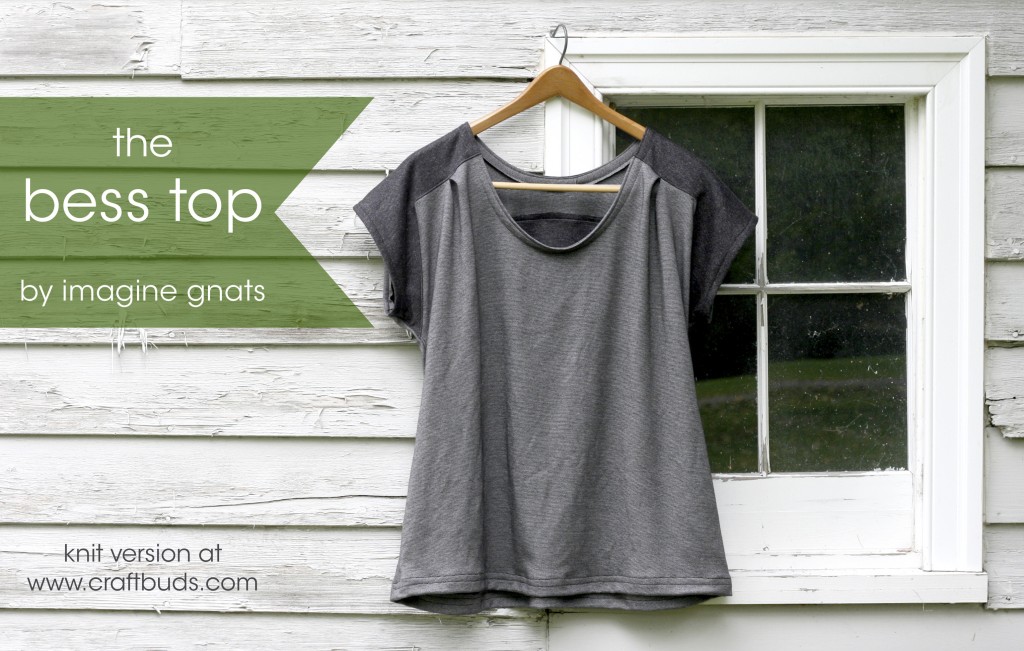 Because I was using a stretch fabric, I went down a size from what the size chart recommended. If you're not sure on size, line up a favorite knit shirt on the pattern and mentally add a 1/2″ seam allowance to determine size. If I were making a non-knit shirt I would have gone with the size recommended. The pattern was awesome and the way the sleeves are incorporated is genius, the pattern is just two pieces! There's a front piece and back piece that has the sleeves incorporated that wrap around to the front. I made mine a colorblock version so it was 3 pieces, plus some strips of knit to finish off the neck, arms, and hem. The instructions and accompanying photos were easy to follow and this was a relatively fast project to sew.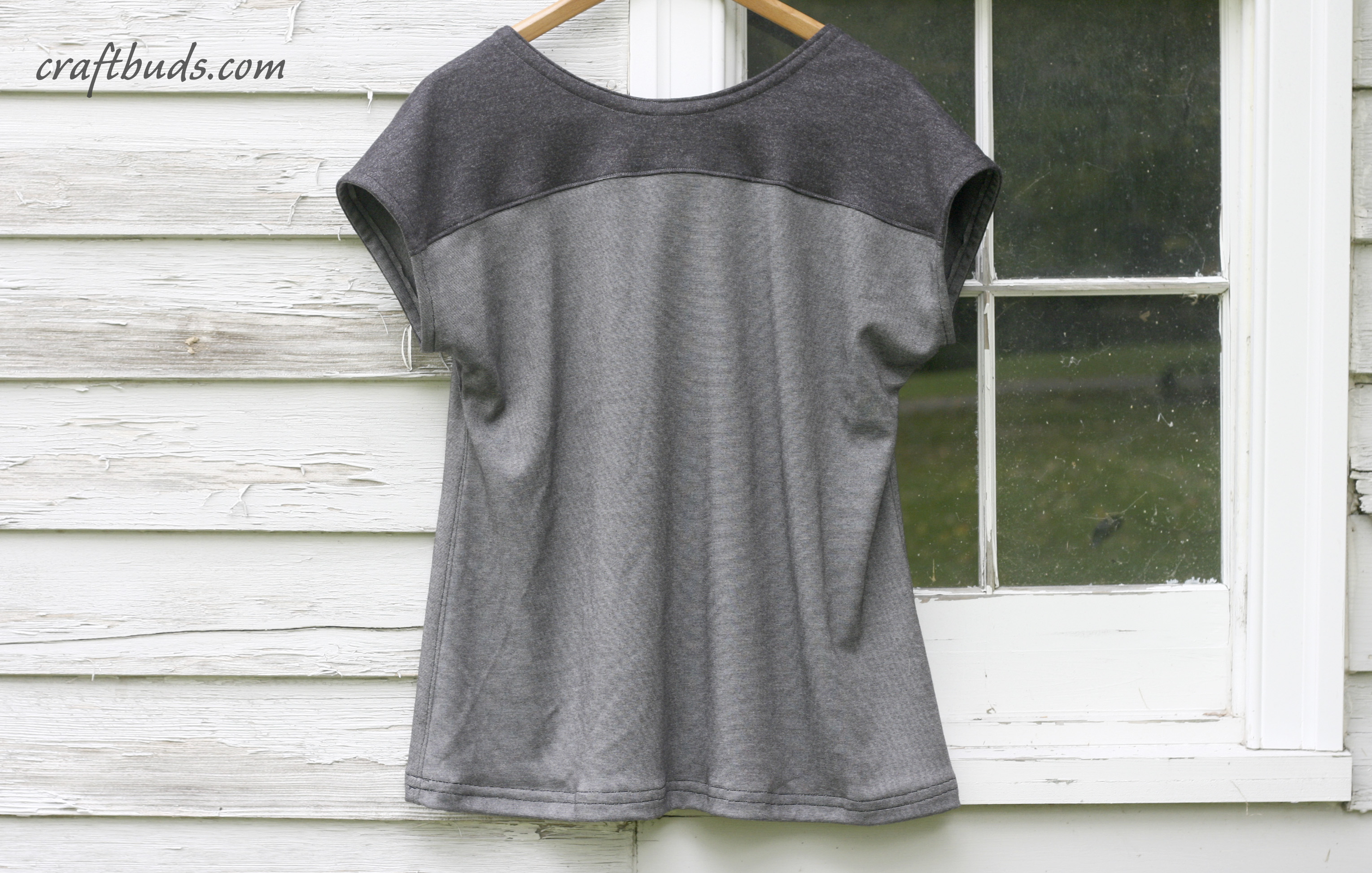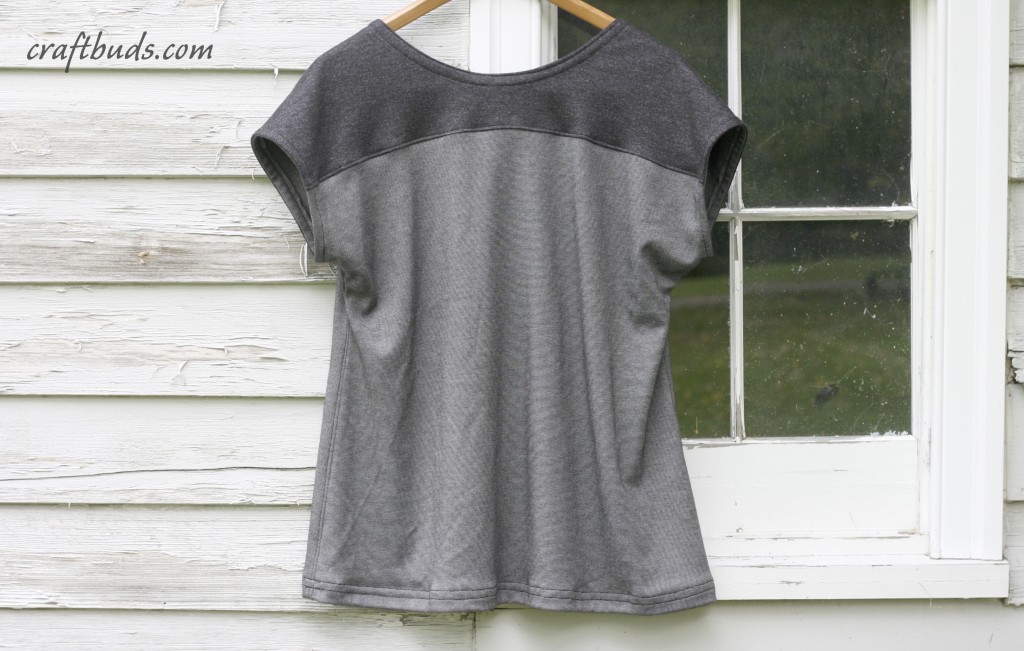 As for sewing with knits, there's definitely some things you can do to make it easier when using a sewing machine rather than a serger. First of all, make sure to pre-wash your fabric! When sewing, I used a ballpoint needle and my Janome even feed foot to ensure that the top and bottom fabrics didn't get stretched at different rates.You can check out this YouTube video to see the even feed foot in action (video is by Ken's Sewing Center). When feeding in the knit fabric, I let it have just a little slack so the machine was pulling the fabric through all on it's own without me pushing or pulling at all.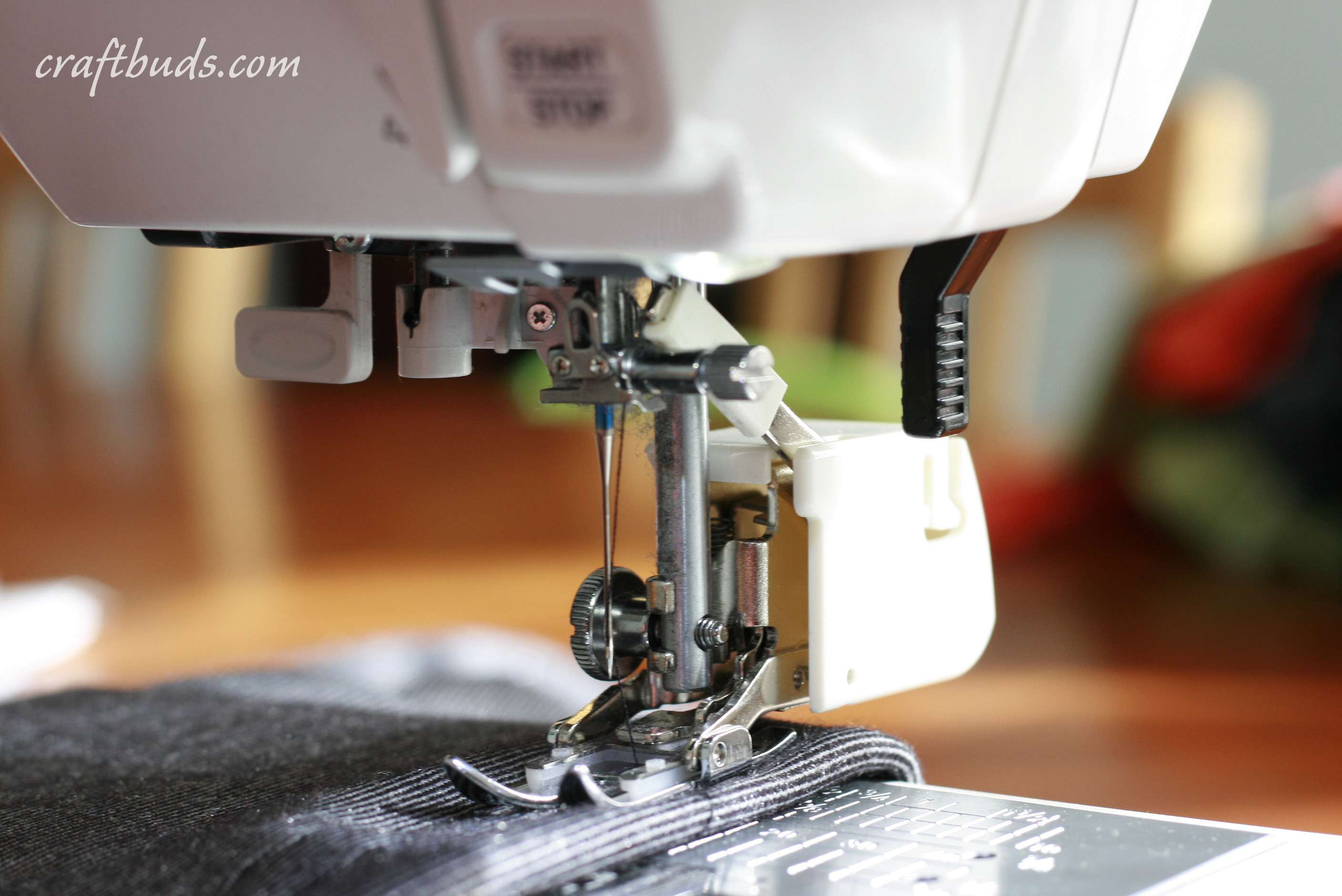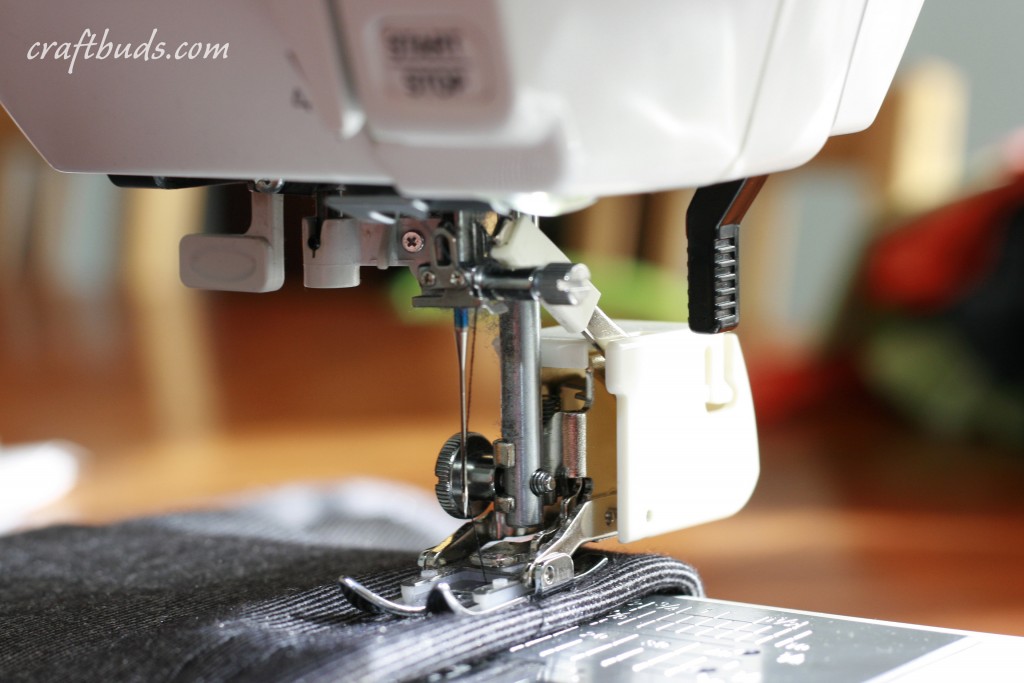 I also set my machine to use a special stretch stitch (button #6). The icon looks like a lightening bolt on my Janome QDC4120. For each seam, I started and ended with a regular straight stitch so I could reverse and lock the stitch in place. Then I switched to the stretch stitch for the length of the seam. I wanted this shirt to be durable so I did each seam at least twice (first the recommended 1/2″ seam allowance, then again at 3/8″) and then topstitched most seams. If you don't have the lightening bolt stitch, a narrow zigzag will give you similar results.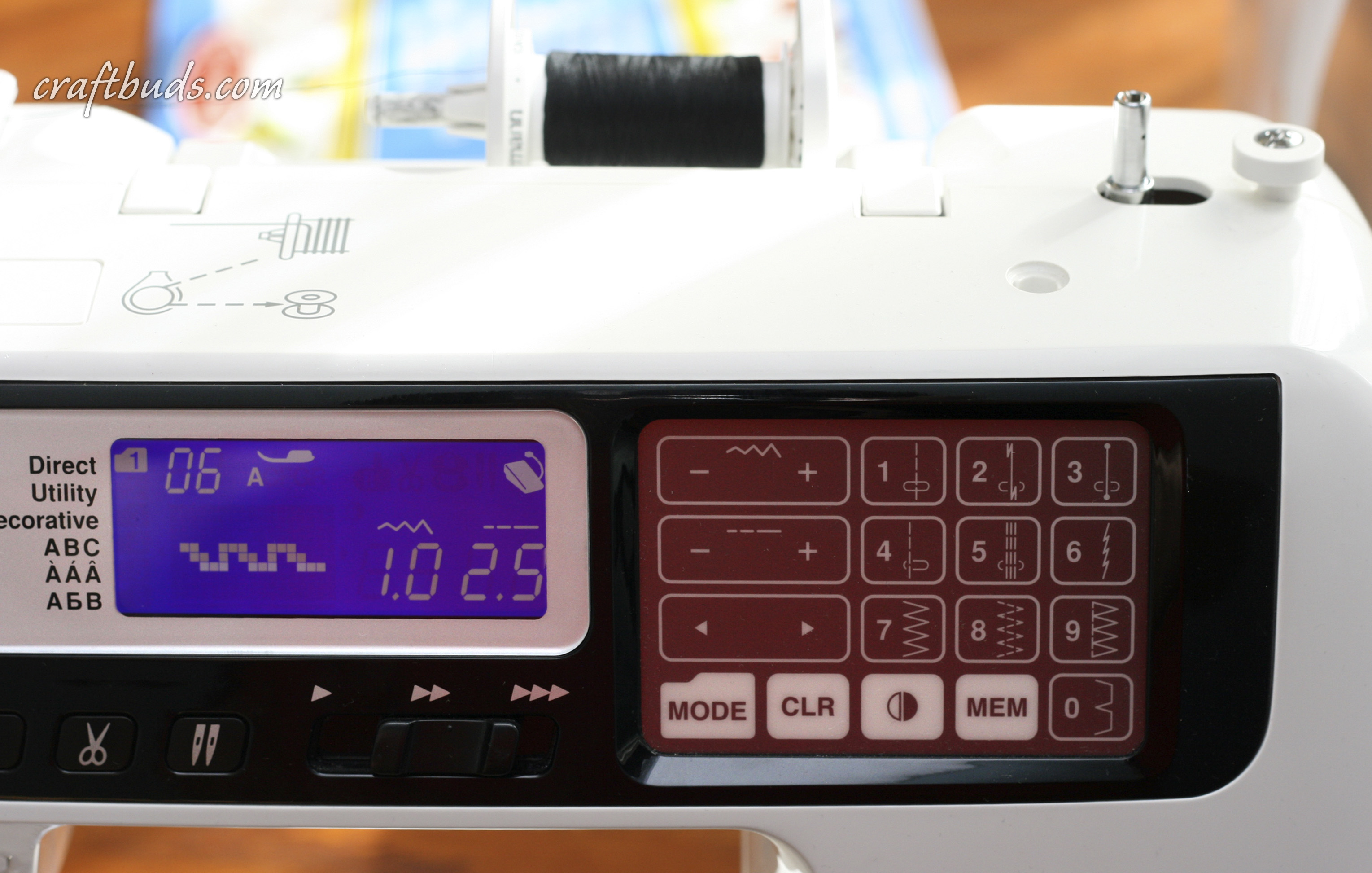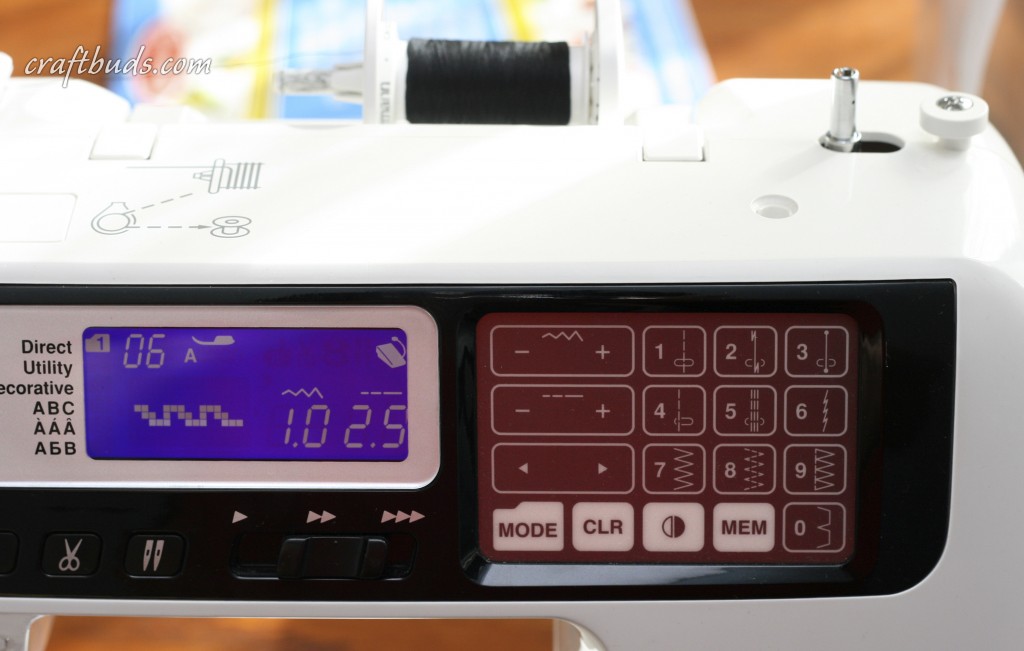 The only thing I did that wasn't in the pattern was to topstitch the neckline a second time closer to the neck opening after doing the intial 1/2″ seam. It helped the neck look smoother with the knit fabric, but I think it would have been fine with a single seam on a non-knit version. The method for finishing the shirt was new to me (basically sew a strip of knit fabric to the outside of the shirt with a 1/2″ seam allowance, then fold it to the inside and topstitch down) and turned out great.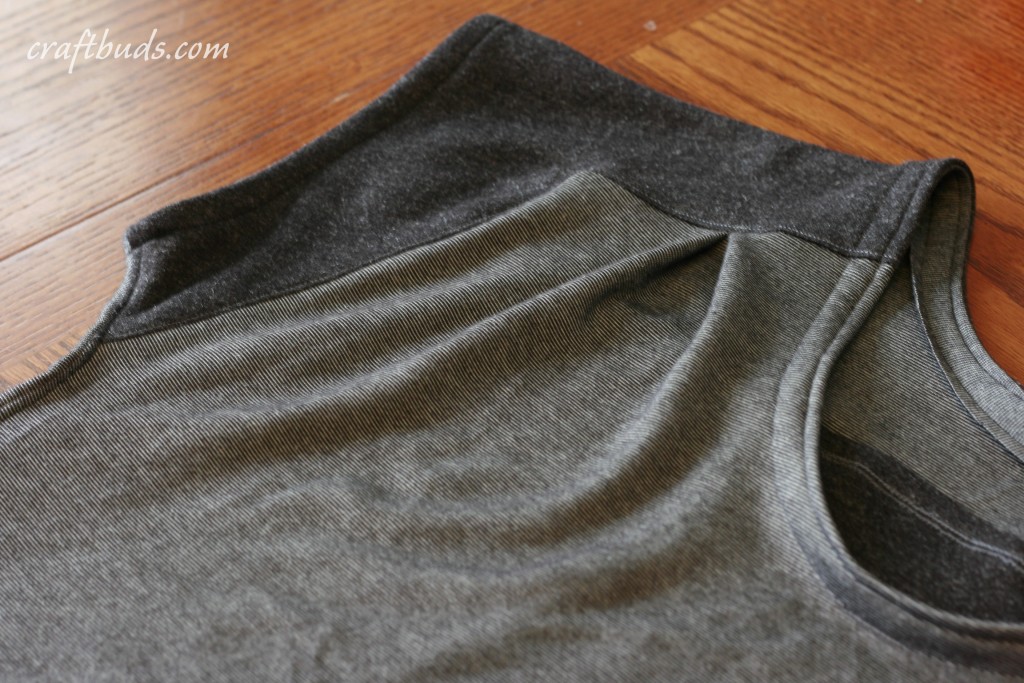 And as for the fabric, I used this reversible knit from JoAnn's in black (what I used in this post) and stocked up on orange (also shown below). One side is a tiny stripe and the other side is solid with a very subtle (almost nonexistent) sparkle effect. It looks a lot different on the JoAnn's website so I can't guarantee it's a match but the item numbers match up to what's on my receipt. After this top turned out so well I'm excited to make a few more!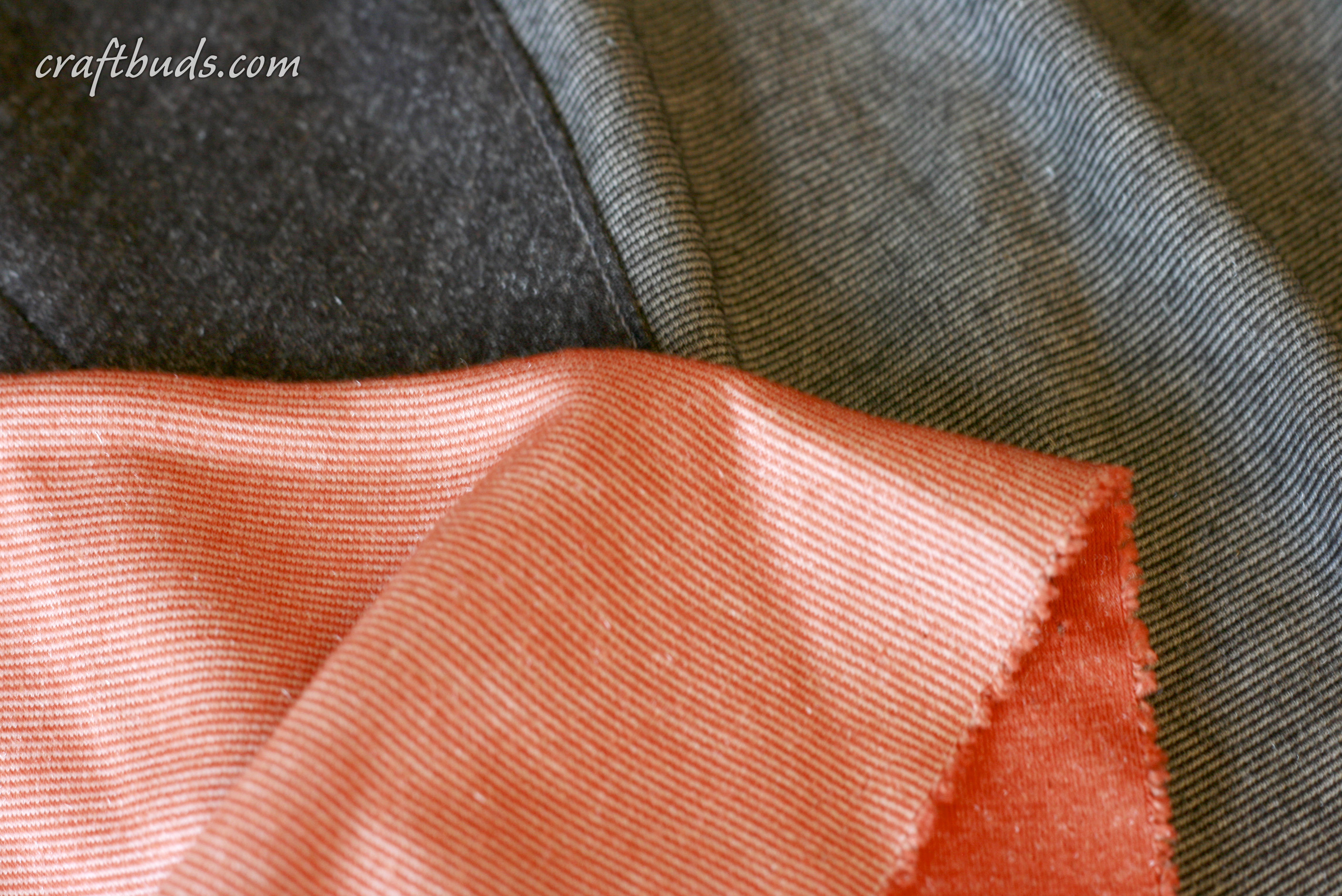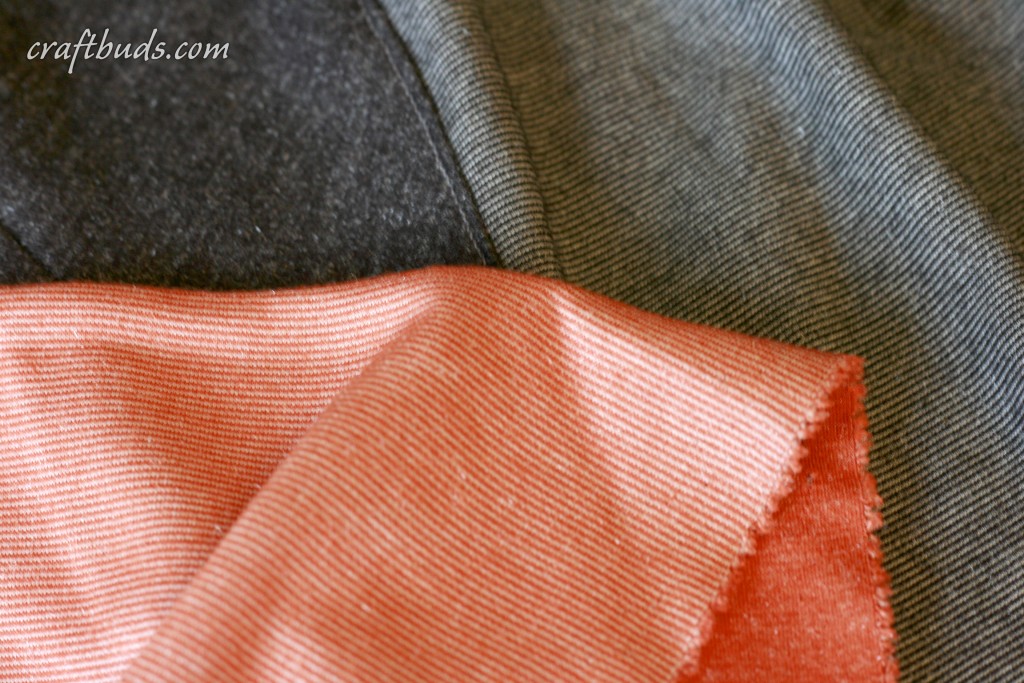 If you have a serger (hopefully I'll get one someday), this knit shirt could be made in no time! But even without the serger, it was a fast sew with the right techniques and I'd definitely recommend this pattern in a knit fabric, or woven fabric as recommended in the pattern. Happy sewing!