Welcome to readers of Amy Smart's Fabulously Fast Quilts blog hop! I'm happy to visit today to share my favorite quick quilting tip, along with the other bloggers on the tour.
If you are like me, you appreciate shortcuts in quilting, like using pre-cut fabrics and chain piecing blocks. If you are familiar with her blog Diary of a Quilter, you already know that Amy Smart is a talented quilter who loves to teach fast and efficient quilting techniques.
I'm here to share with you my favorite quick quilting technique, which has to do with pinning. Actually, it has to do with not pinning! While I do frequently use sewing pins to piece curves, I tend to ignore them when it comes to many other patchwork shapes.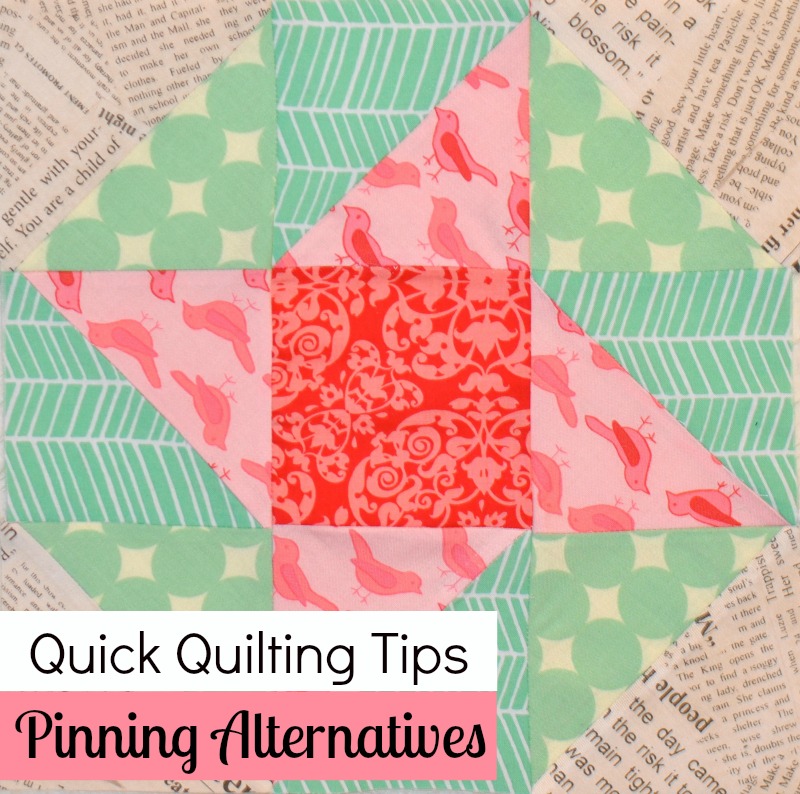 Tiny Stitches Method
Okay, hear me out. This is my favorite pinning alternative, and I like to call it the "tiny stitches" method.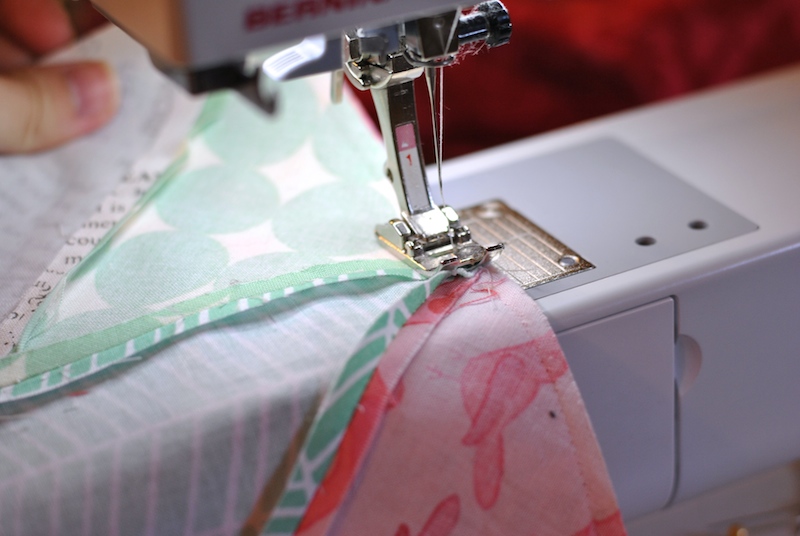 First off, I press all of my seams open. This is a great way to ensure accuracy when joining patchwork blocks.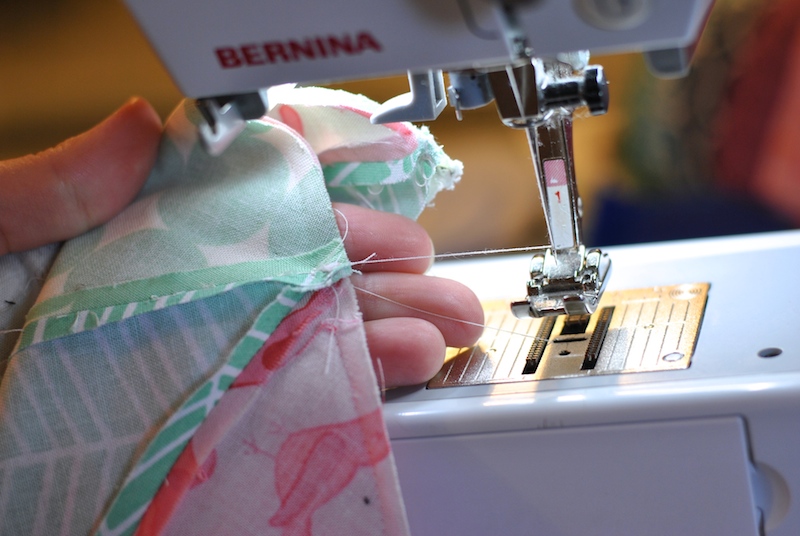 Next, sew a few stitches back and forth (think of them as small "tacks") over just the intersecting seams.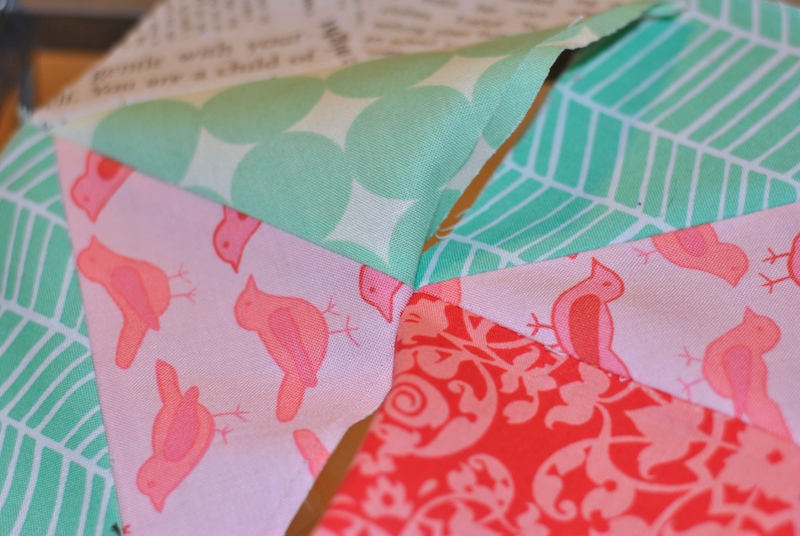 Open up the block, and check your work for accuracy.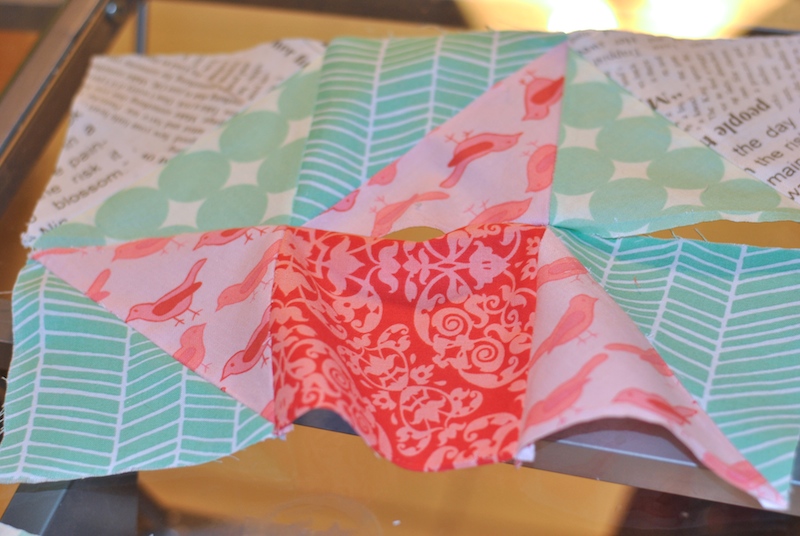 See how accurate this is? Once you're satisfied with your tiny stitches, you can fold the right sides of the fabric back together and sew along the entire length of the seam. And no pins are required!
I like this method for two main reasons: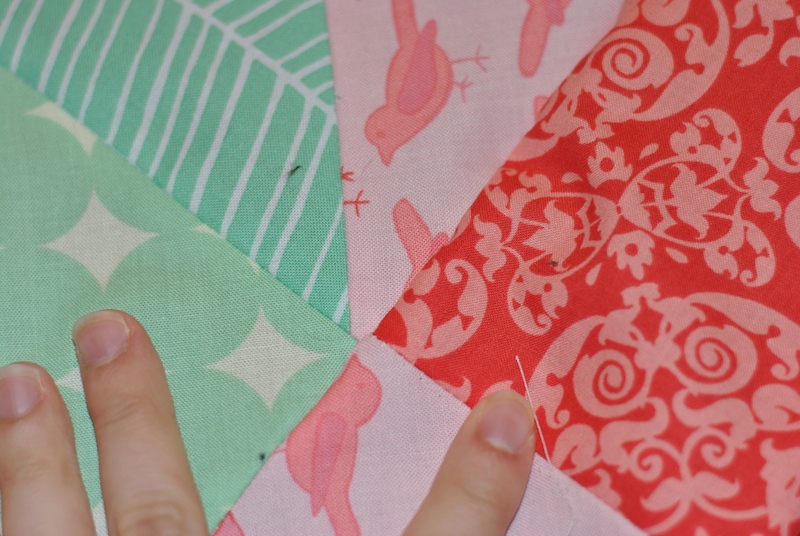 1. Pinned fabric still shifts. See how the seam is off? I prefer to hold the fabric in place with my fingers when it is directly under the presser foot.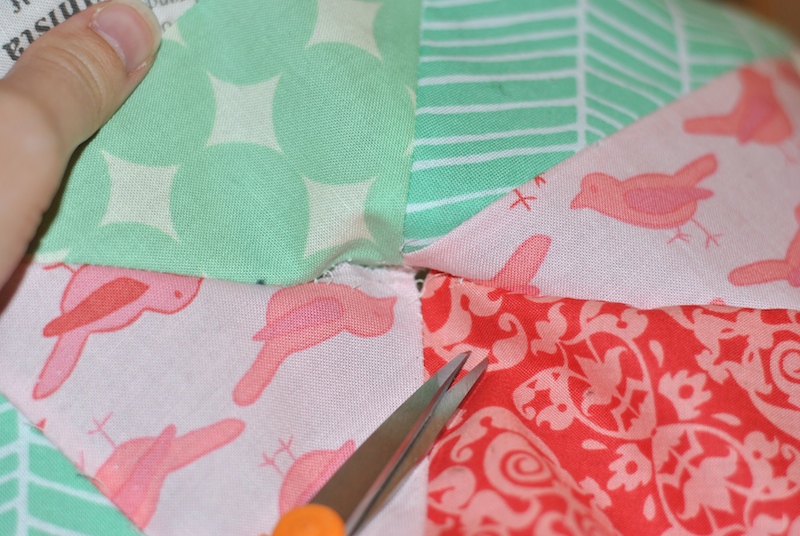 2. I find that these tiny stitches are more accurate than pins, and they save me time in the long run. If I find that the seam doesn't quite line up just right, it's easier to pull out just these tiny stitches than to pick apart an entire seam.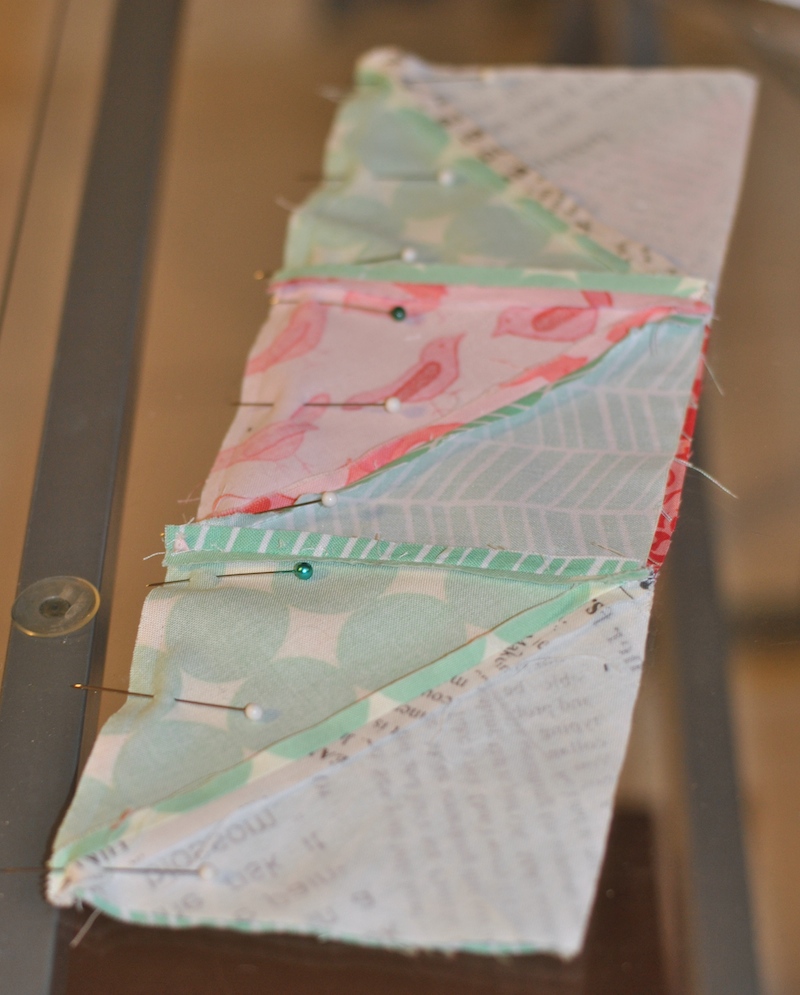 Fewer Pins
If you simply must use sewing pins, an alternative to heavy pinning is to use just a few pins at the seams where patchwork pieces meet. I often use this method if I'm piecing squares, where accuracy is important, but not as critical as when I am trying to achieve precise, triangular points.
Use two, four or six pins. Pin as much as you'd like, and if you are still not getting the accuracy that you desire, you may wish to try this next method.
Basting Glue
Another pinning alternative is to use basting glue instead of pins. My friend Alyssa of Pile O' Fabric has a great video tutorial sharing her glue basting technique, which will save you from having to stick yourself with pins ever again!
—
For more time-saving quilting tips, make sure to check out the rest of the posts on the Fabulously Fast Quilts and Quilting Tips blog hop!