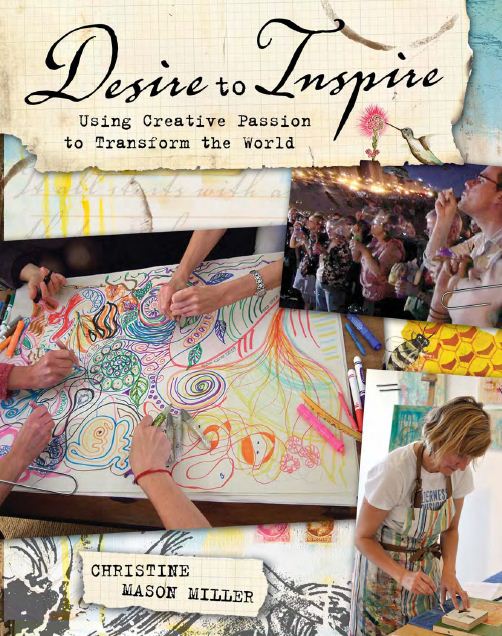 Part inspiring stories, part creative workbook for your soul, the book Desire to Inspire is a new release from F+W Media.
Subtitled Using Creative Passion to Transform the World, the book's mission is to help artist's realize that their creativity is for a purpose. But the reader must first realize how to harness the creativity inside of them, which they can tap into by following along with the many exercises in this book, meant to get at the root of one's creative soul.
Author Christine Mason Miller and 19 additional contributors (among them are artists, authors, personal coaches, a documentary film maker, a yoga teacher, and the founder or a creative scholarship program) pepper the book with their personal stories. Instead of being broken up by contributor, the book contains ten chapters that range from foundational topics to more in-depth looks at the purpose of creative beings.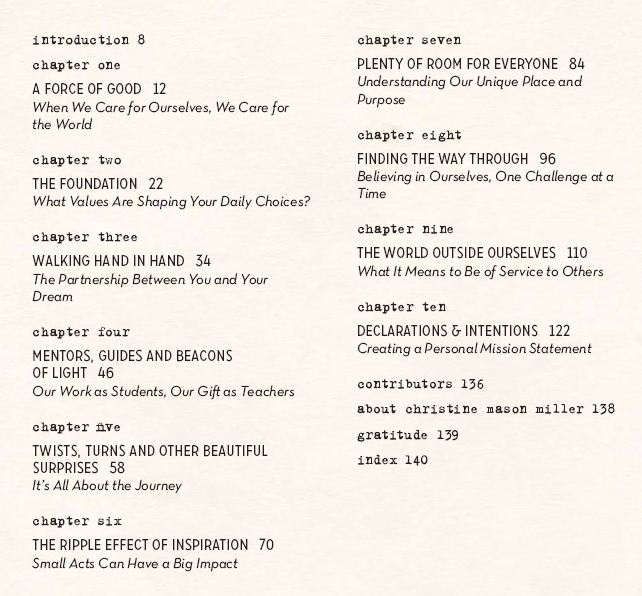 Each chapter contains exercises to help the reader identify with her own talents, dreams and challenges. In chapter two, readers are asked to list personal values as they relate to friends and family, money, health, physical surroundings, career, etc. After narrowing down the list to her core values, the reader is then asked some probing questions like, "What values am I most likely to sell out on?" and "In what areas of my life to I feel I am living in greatest alignment with my values?"
And that's just one of the many exercises in the book. Deeper into the chapters, creative individuals are encouraged to seek a mentor, develop a mission statement and ultimately turn their own art into a tool that can change the world for good.

Chapter 8, "Finding the Way Through" is a favorite of mine because it talks the reader through dealing with the trials that can come with pursuing a creative career.
The women featured in this book have heard "no," faced illness and personal distress and more while pursuing their dreams. The book is incredibly "real" and relateable in this way.
All in all, this book is a like a hug from a friend. But even better is the friend that challenges you to become more, because they know the potential you have as a creative person. "Far too often, we don't give ourselves enough credit. We're stronger, wiser and more beautiful than we realize," says contributor and artist Christine Castro Hughes.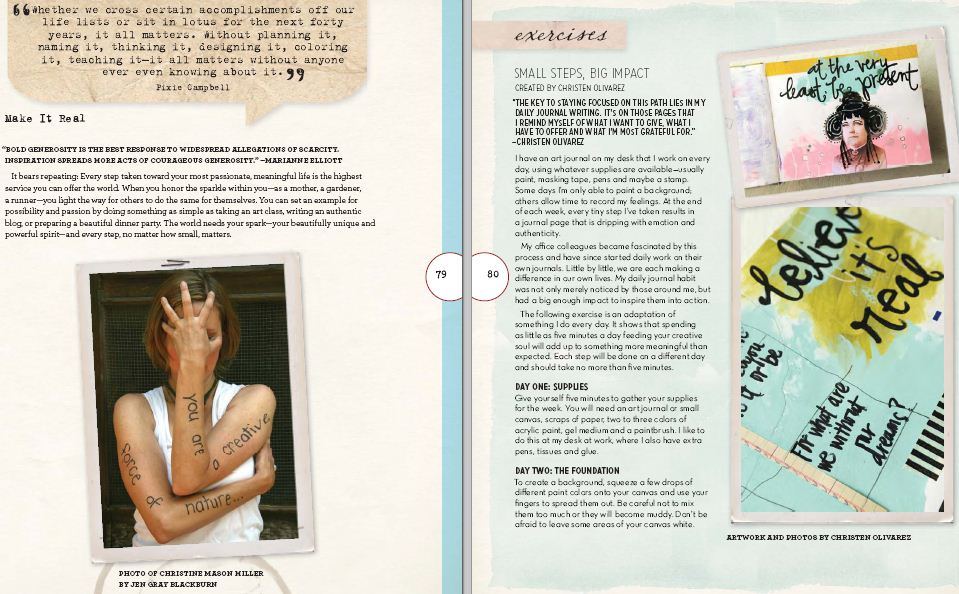 The softcover book reads like a magazine or an artist's journal, and it has enough elements of order and creative chaos to engage both right- and left-brained individuals.
Conclusion: Desire to Inspire conveys that creativity is a gift that is meant to be used for a greater purpose. If you could change the world using your creative talents, what would you do?