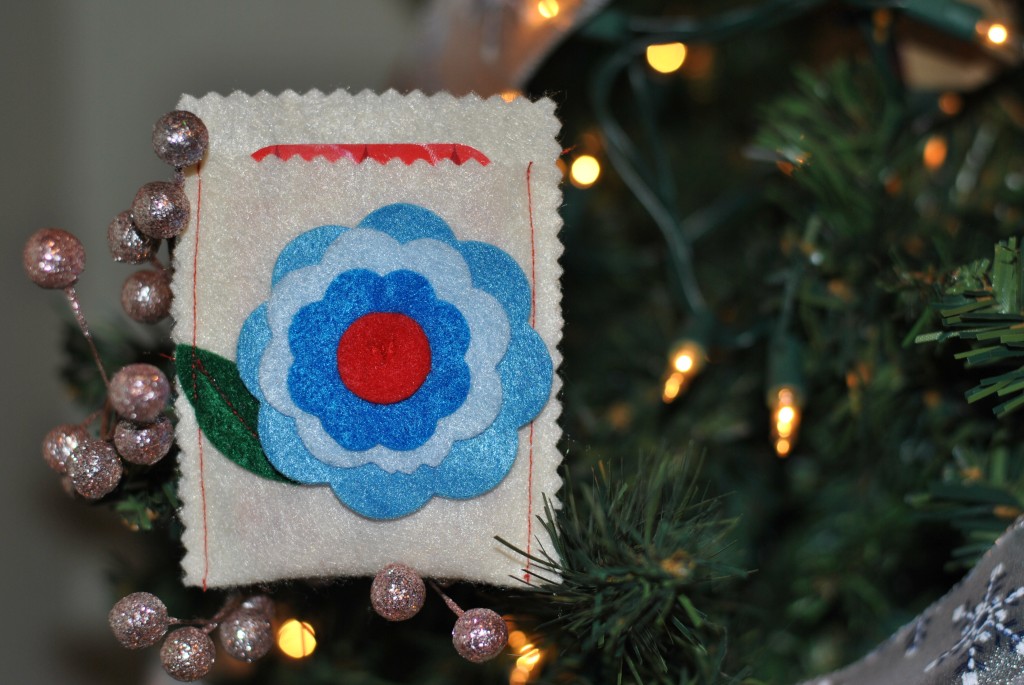 It's hard to beat the practicality of giving a gift card. But you don't have to wrap them in generic envelopes from the store. Dress up plain gift cards with these quick and easy felt flower gift card holders!
You'll need:
Felt scraps (various colors)
Die cutter (I used the Accuquilt GO! Baby and Rose of Sharon die) -or- printed shapes and scissors
Sewing machine or needle and thread
Pinking Shears
Glue gun and buttons (optional)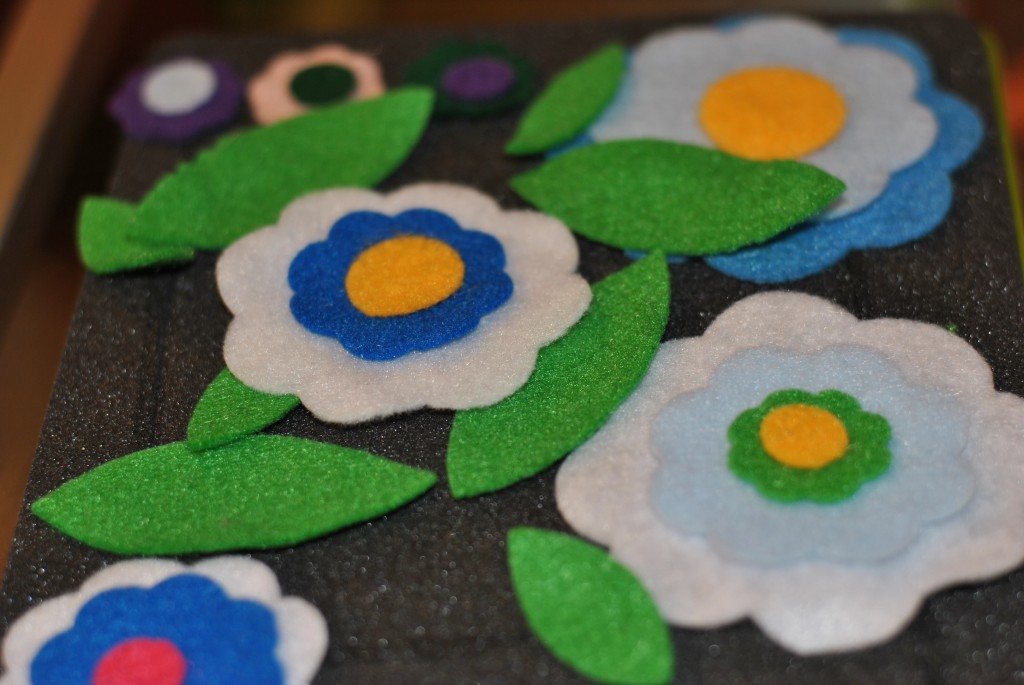 Die-cut flower shapes from scrap felt in various colors. Pair large blooms with smaller blooms, centers and leaves and set aside. If you are not using a die cutter, you can print off shapes from the Internet, trace around cookie cutters, or use this method to cut flower petals from felt without a template.
Use pinking shears to cut a rectangle of felt approximately 8″ x 3″. (Photo shows felt folded in half.)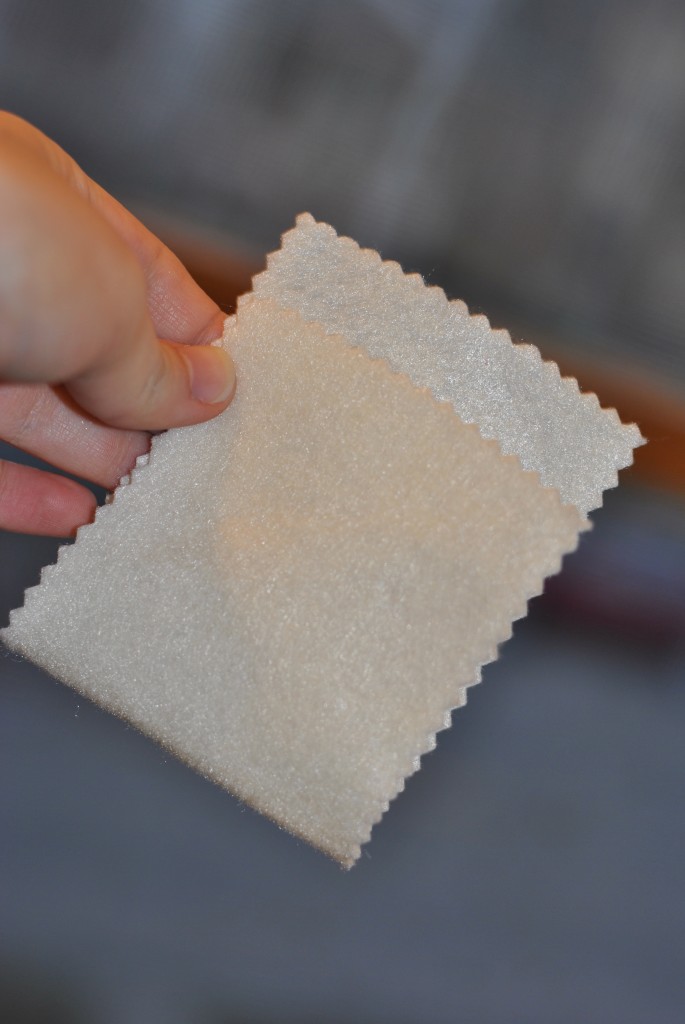 Unfold felt and center flower across the top half of felt rectangle. Stitch in place just through the center, catching all layers of flower. I stitched a preset star shape using my sewing machine, but you could also hand sew. Stitch on leaves to embellish.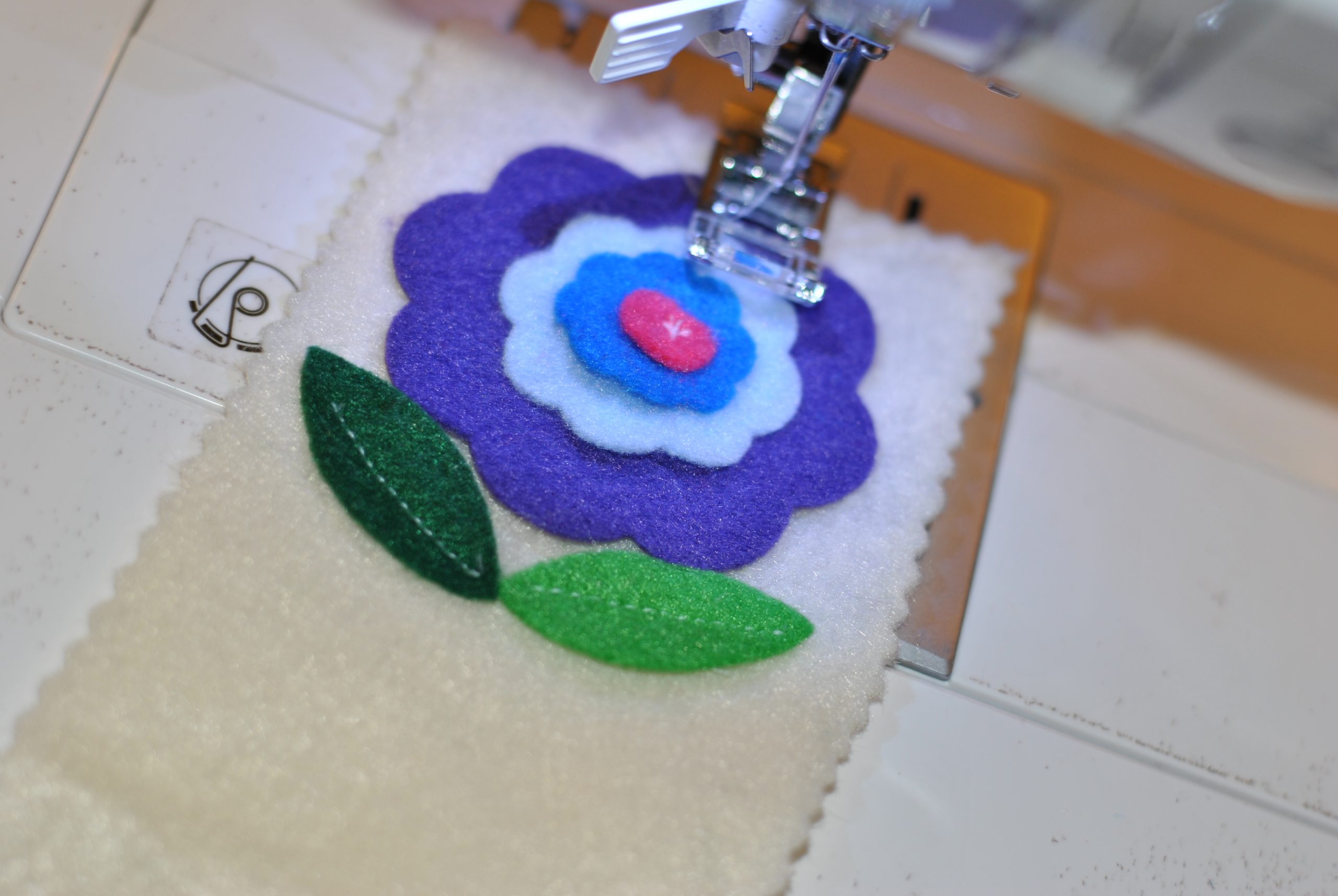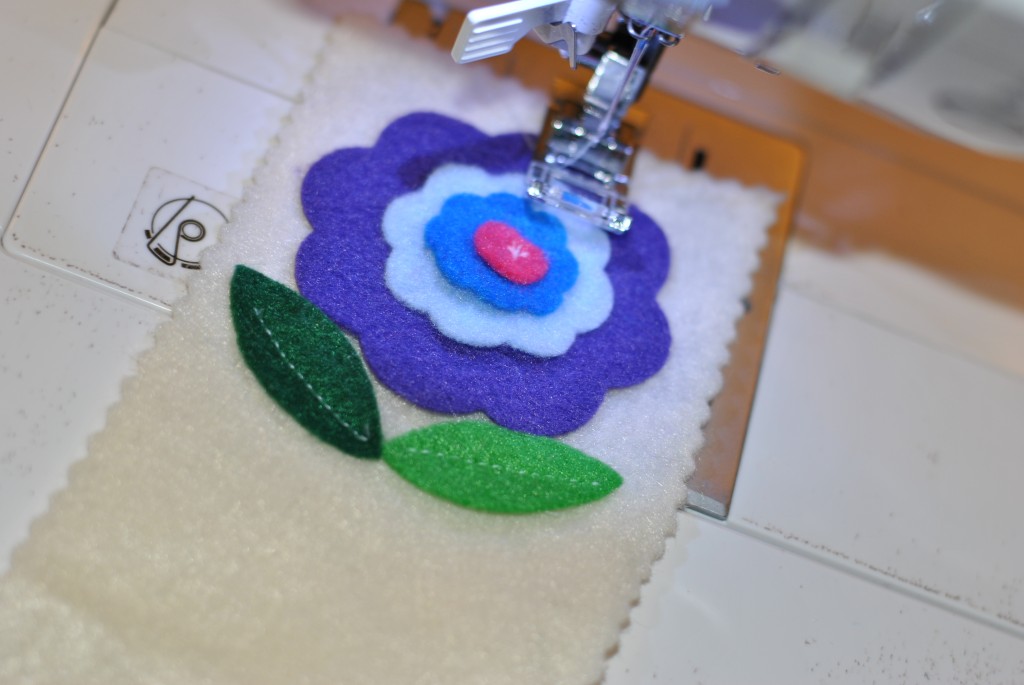 Fold gift card sleeve in half, leaving the back of sleeve about 1/4″ longer than the front. Align pinked edges and stitch 1/4″ from right edge, top to bottom. Repeat on left edge.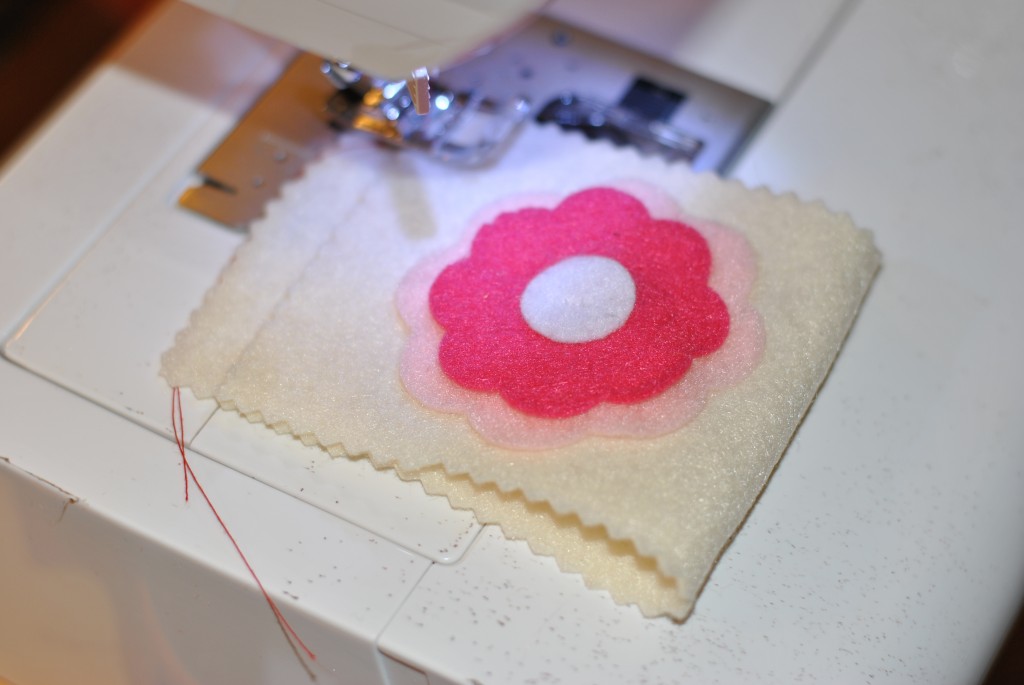 Trim thread tails. Hot-glue a button to the flower center (covering stitches) if desired.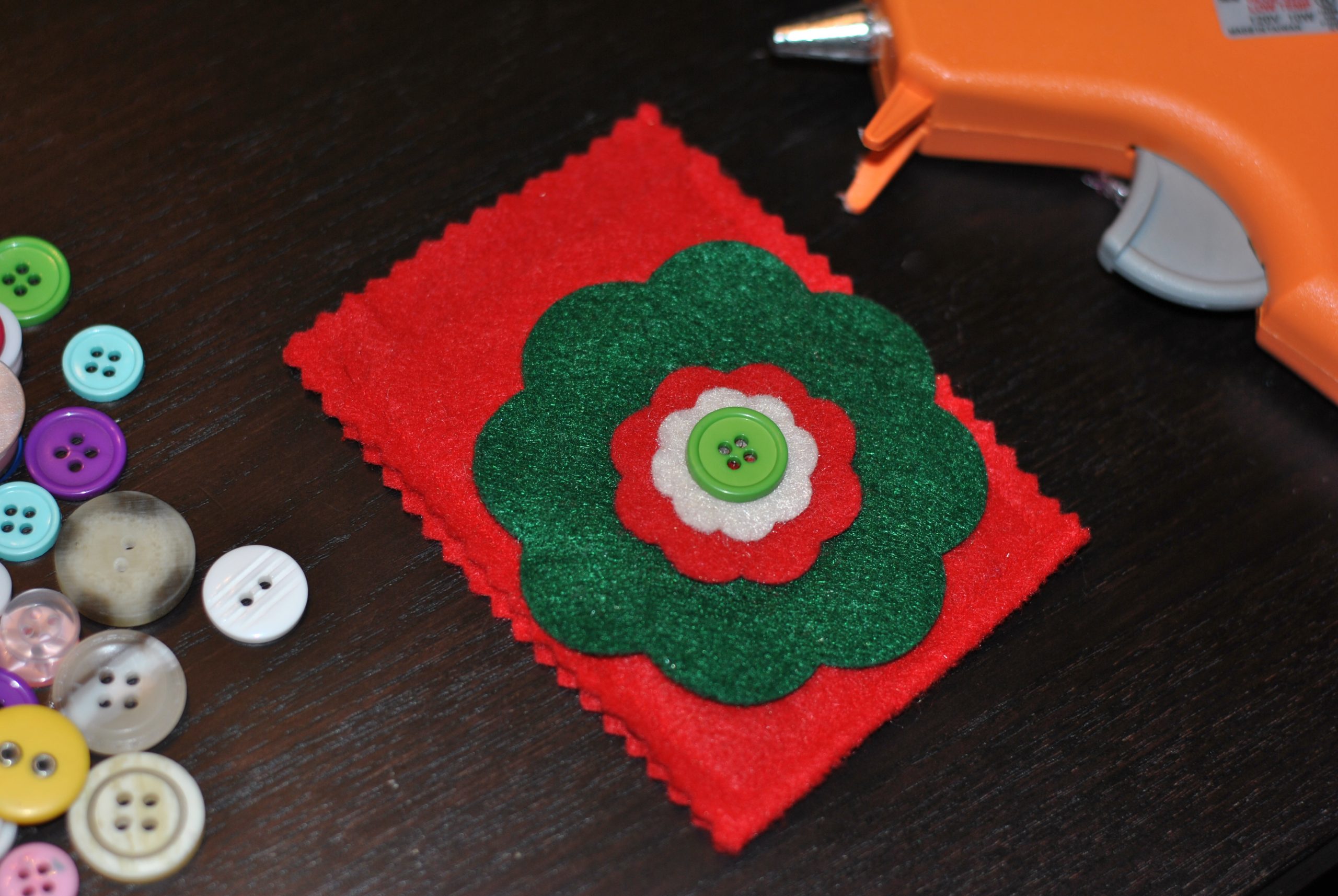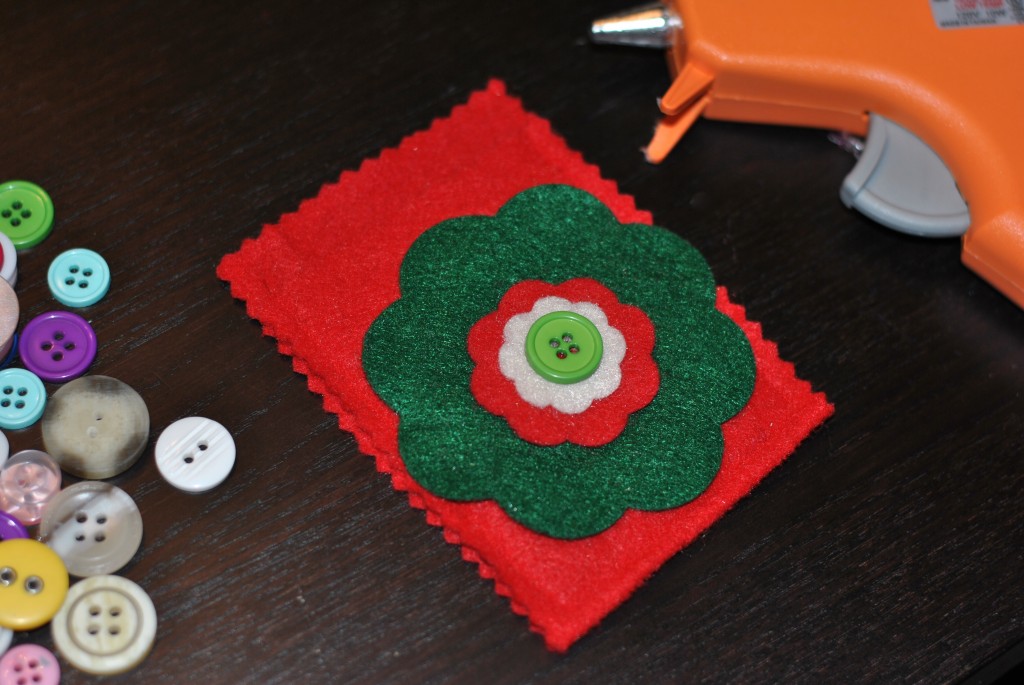 Fill and place gift card envelopes on the tree or inside stockings. Use as package embellishments or just tuck them inside holiday cards for a fun surprise.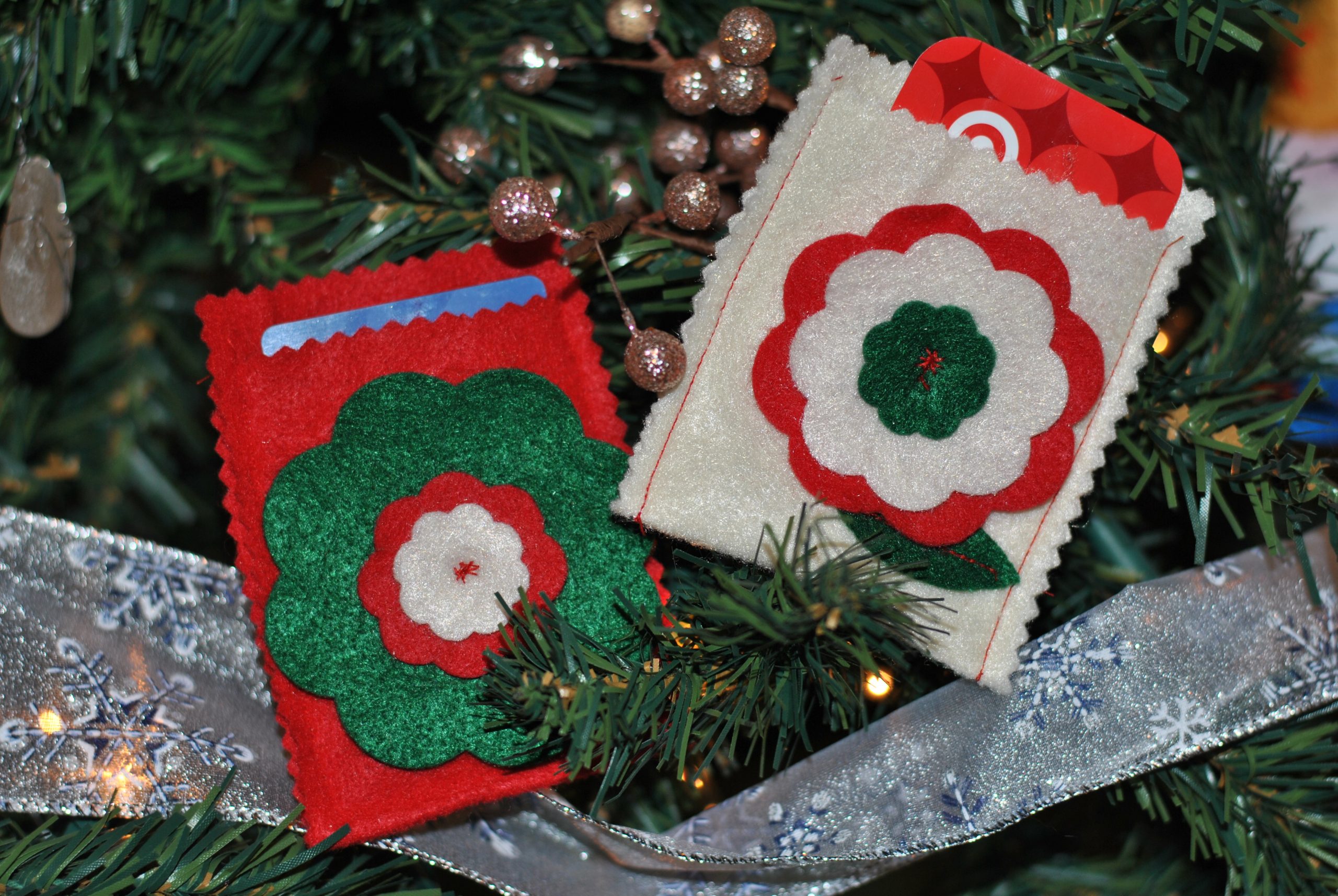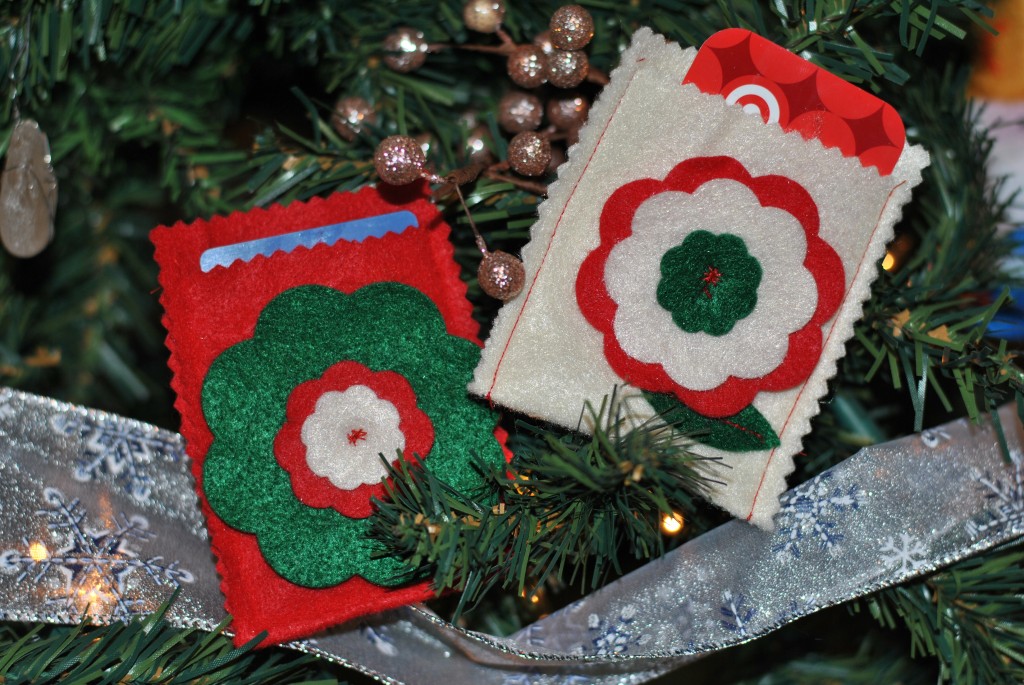 Stitch up a bunch in different colors to use for holidays, birthdays, showers, teacher gifts, thank you gifts and more!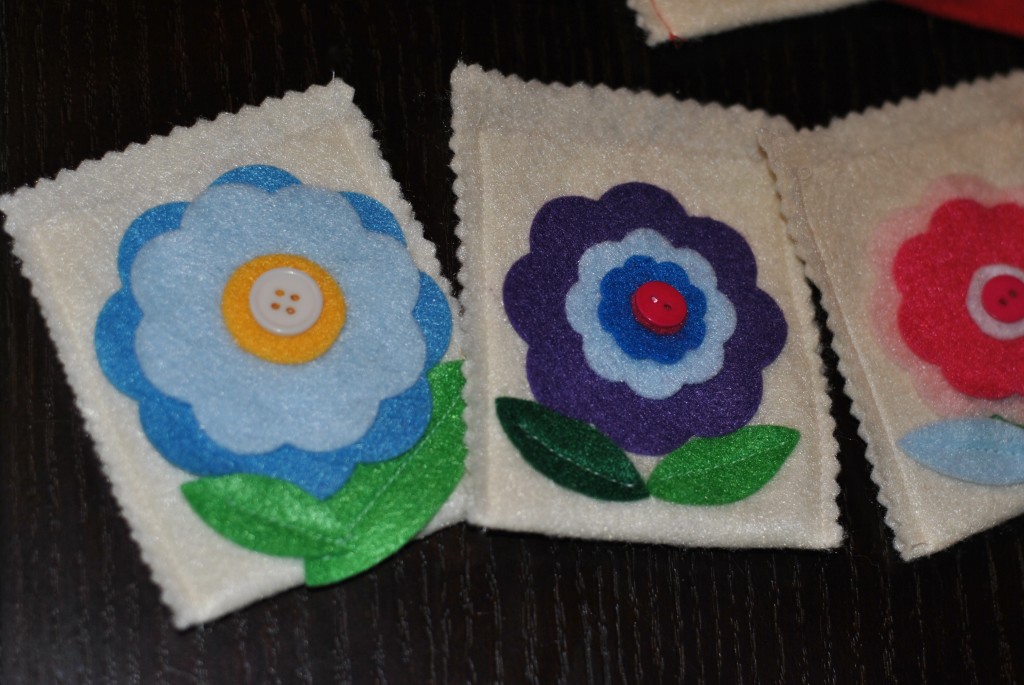 If you use this or any of our tutorials, we'd love to see your projects. Leave us a comment or add a photo of your photo to the Craft Buds Flickr pool.
Pin It