Jen Osborn's new book Mixed and Stitched (North Light Books) shows off mixed-media techniques that combine cloth, paper, stitching and printing.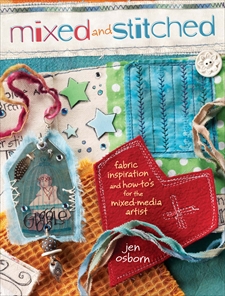 Her technique is not polished or precise, but that's the appeal. The book starts off with "Forget-the-Rule Techniques," which shows off a process Jen calls stove-top alchemy (dyeing fabrics in the kitchen). She also delves into drawing on fabric graffiti-style and the proper tools for sewing together unusual items, like fabric and cardstock, chipboard, photographs, ticket stubs and more.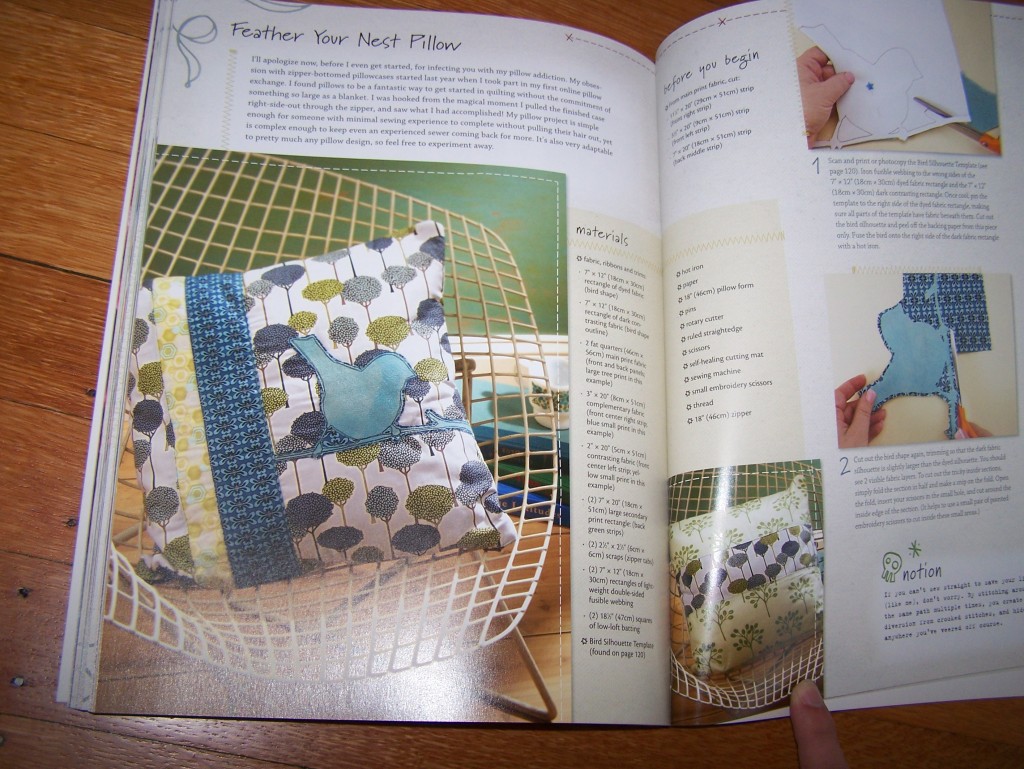 In addition to techniques, the book includes 16 projects to get your imagination flowing, including the Feather Your Nest Pillow, made with hand-dyed fabric and designer prints.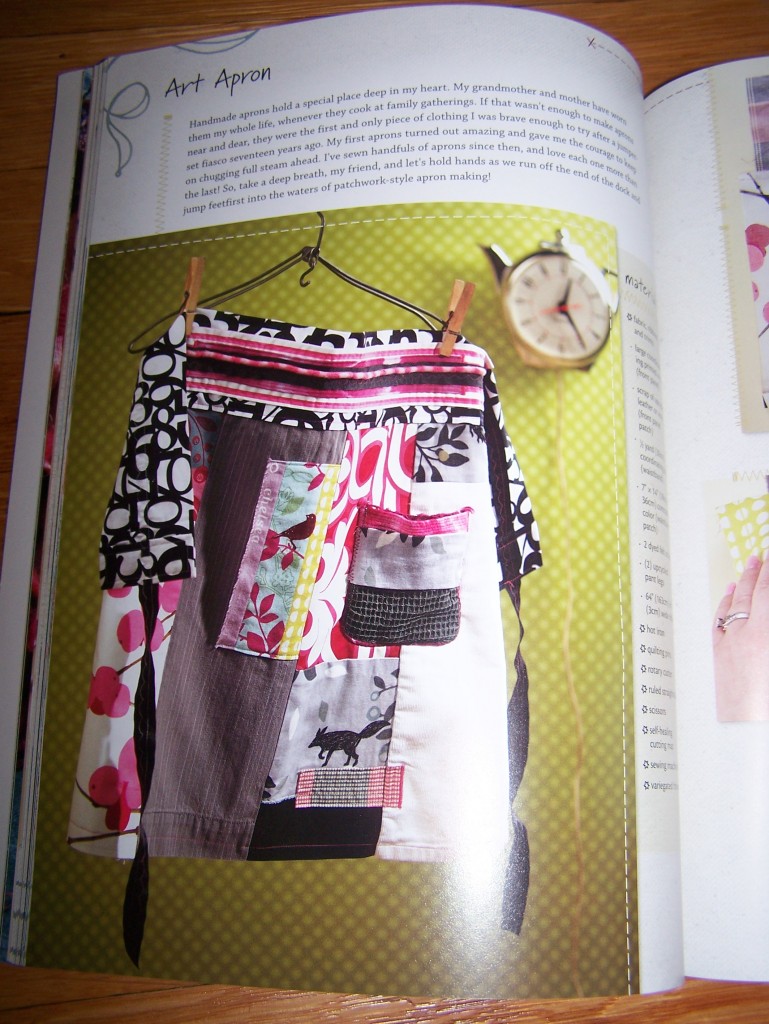 The Art Apron is the stunner of the book, with the main panels salvaged from pants and skirts. The apron gets dressed up with pretty patchwork, pockets and decorative stitching. She also smartly uses the already hemmed edges of pants to create the new bottom "hem" of the apron. Isn't it gorgeous?
Each project has step-by-step photos to show the tutorial, so the book reads very much like a sewing blog, which is a plus in my book.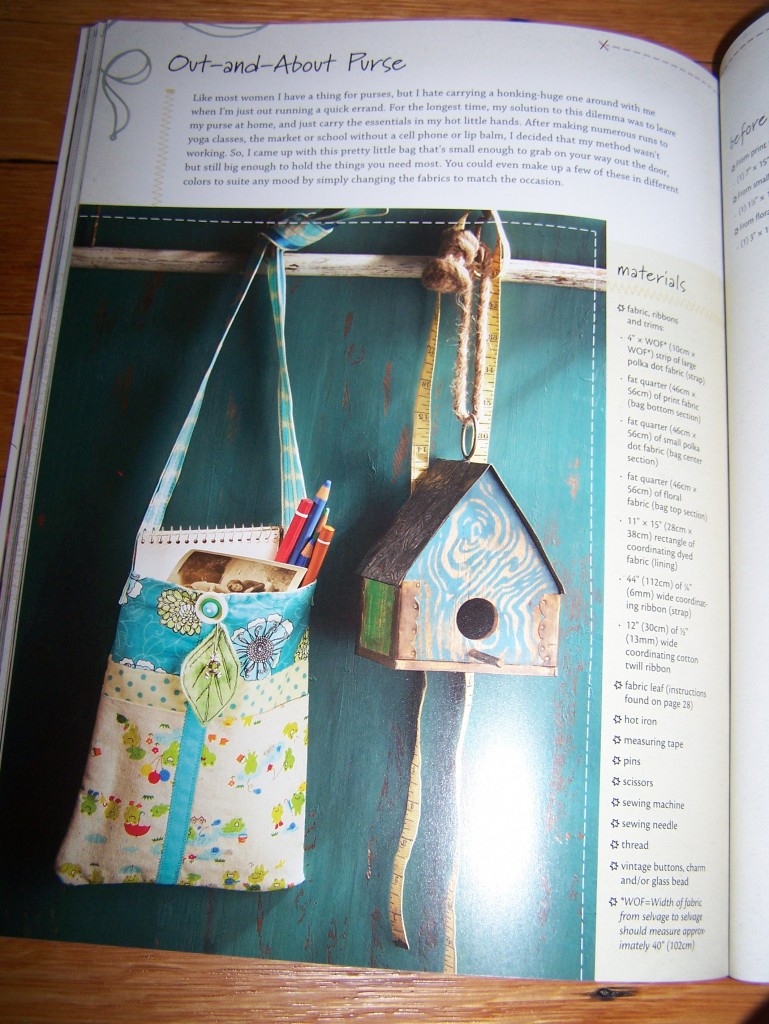 The Out-and-About Purse is a stand-out with its stitched fabric leaf and vintage button embellishment. The photography in this book is bright and crisp, and the projects have the appropriate air of whimsy for a mixed-media project book.
The book comes with pattern shapes you can photocopy, but the projects are made mostly from measurements and many do not require any pattern pieces. Jen includes some quirky, almost gothic embroidery designs (i.e. skull minus the cross-bones) in the back as well, which she suggests readers can copy to hand-dyed fabric with transfer paper and then stitch. Some of the designs are cutesy and not as edgy, like the "be a songbird" and "silly bear" designs.
My Project
After digging into Jen's mind, I decided to try some mixed media art of my own. I enjoy making cards, so I though this would be a good way to break into a mixed media style like Jen's projects.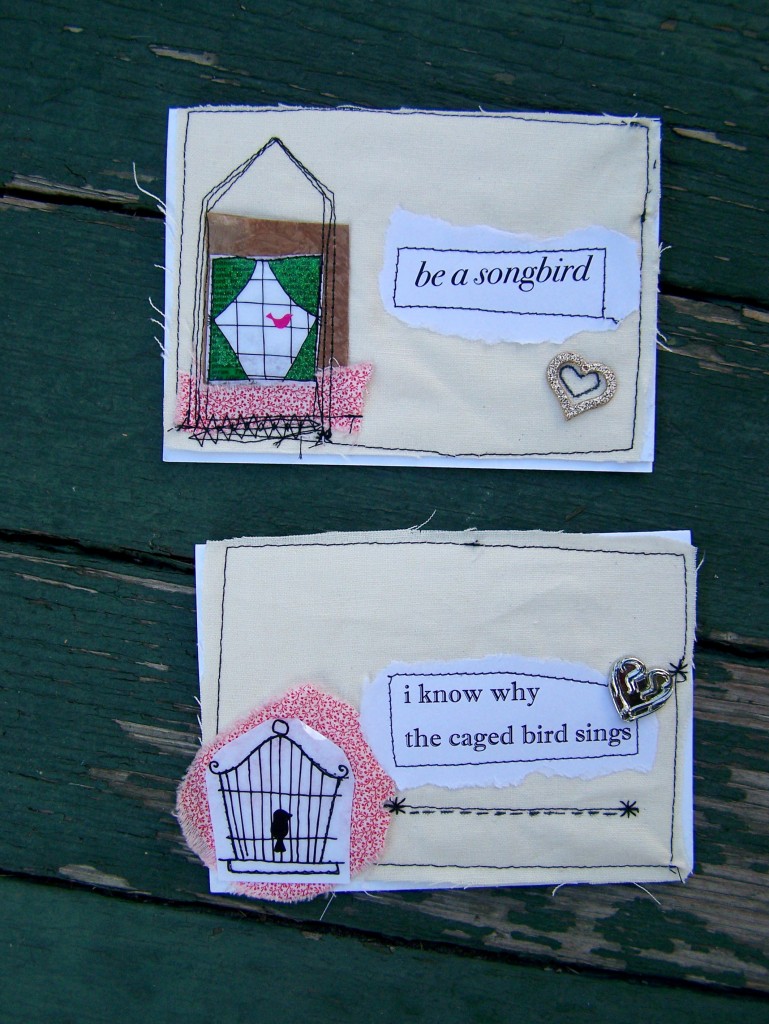 For these bird note cards, I roughly cut a rectangle of linen fabric to the size of the card front, and machine stitched to the cardstock. The sentiments were borrowed from the sayings in Jen's book, and I printed them on regular paper using my computer and printer. The bird images are stickers. Some fabric, buttons and decorative stitching finished off the cards!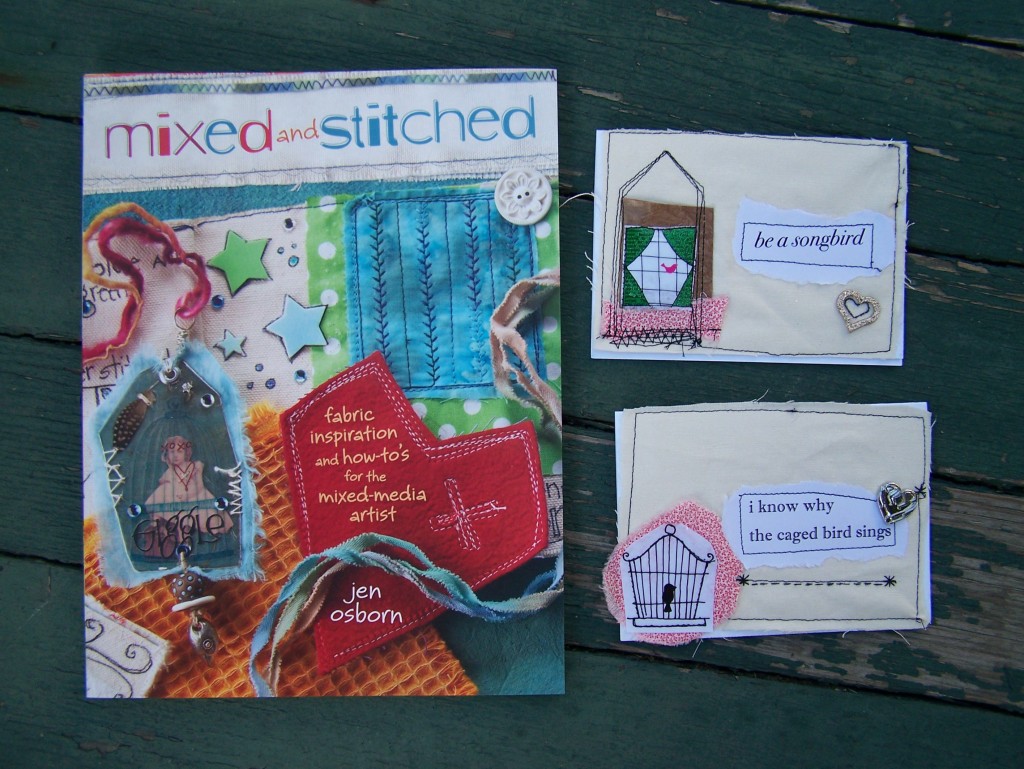 Overall, I think the projects in this book are awesome, and I'm looking forward to making an apron in the style of the Art Apron. What do you think of mixed media in your crafting?
Don't forget to leave a comment on Monday's post for your chance to win a copy of this book! We'll draw a winner on Friday.