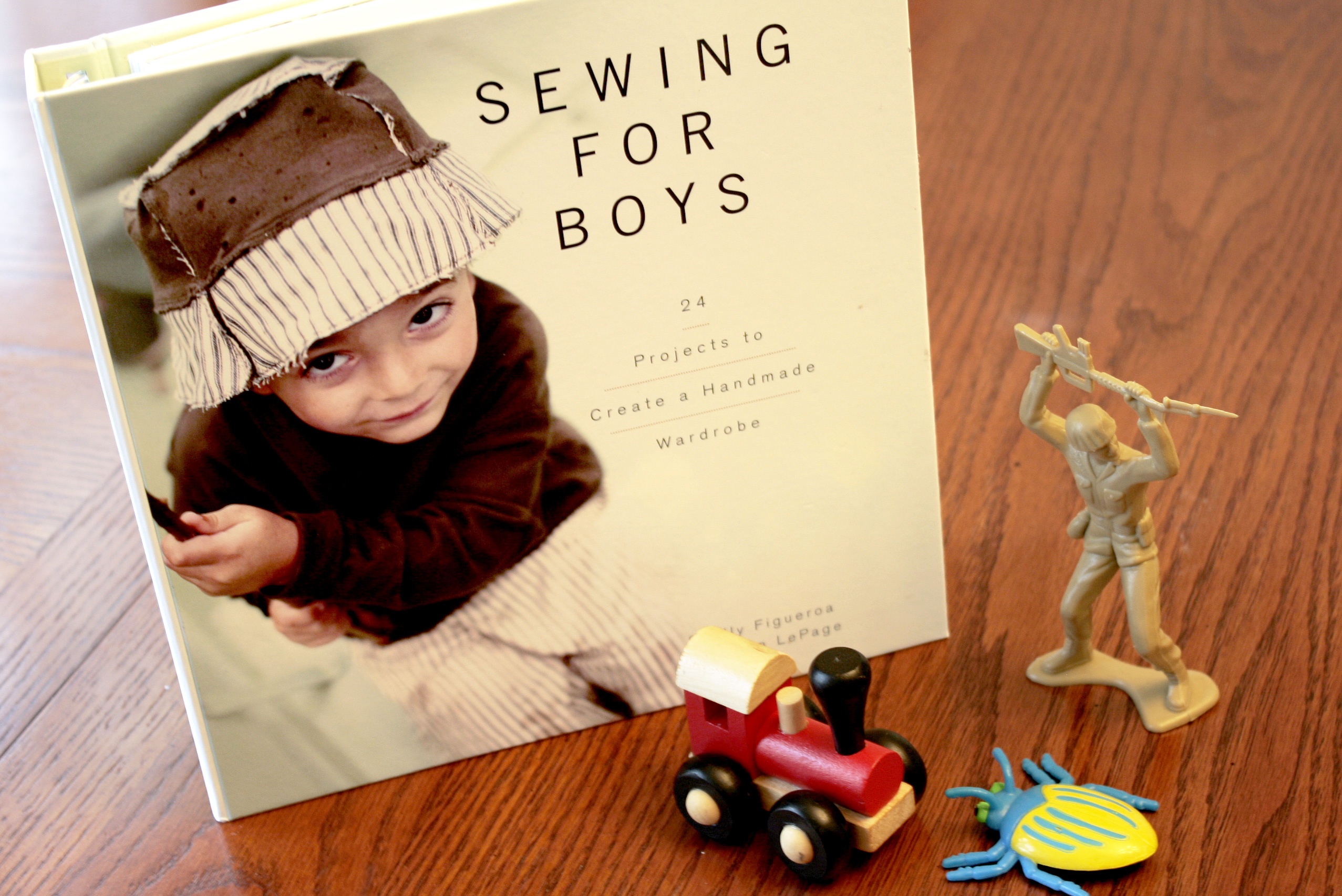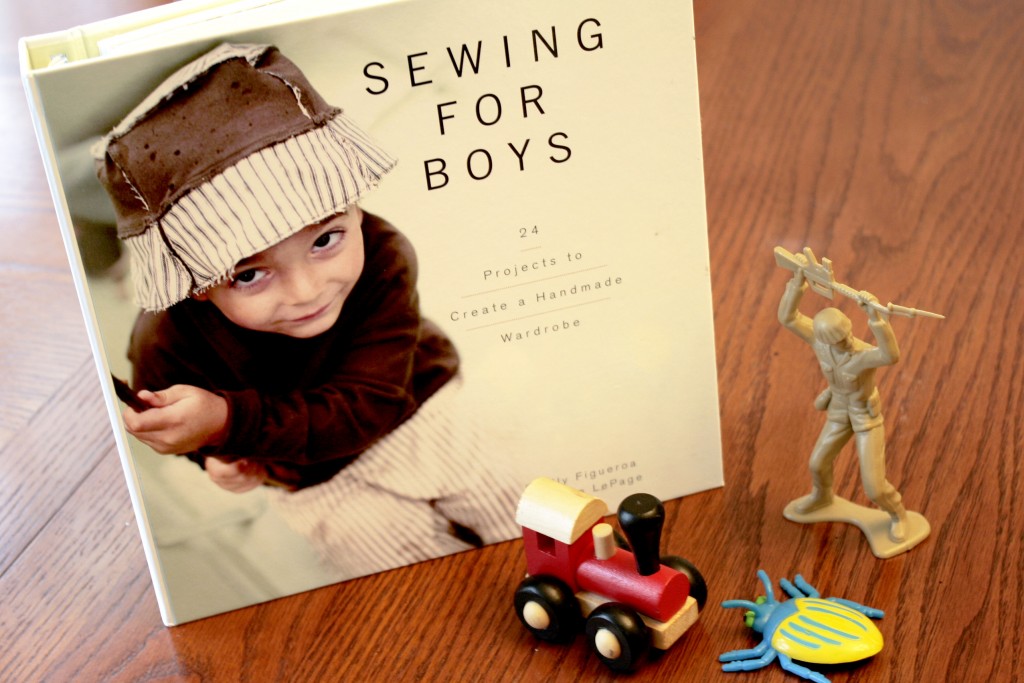 Earlier this week we interviewed Shelly Figueroa and Karen LePage, the authors of the book Sewing for Boys (Wiley). Today I'm sharing my review of their book! I've been excited about this book since the moment I first heard about it months ago. As the mom of a little boy, I find lots of patterns for cute little dresses and tops for girls but not nearly as much for boys. This book is full of great clothing patterns with fun extra details that get you excited about sewing boy clothes.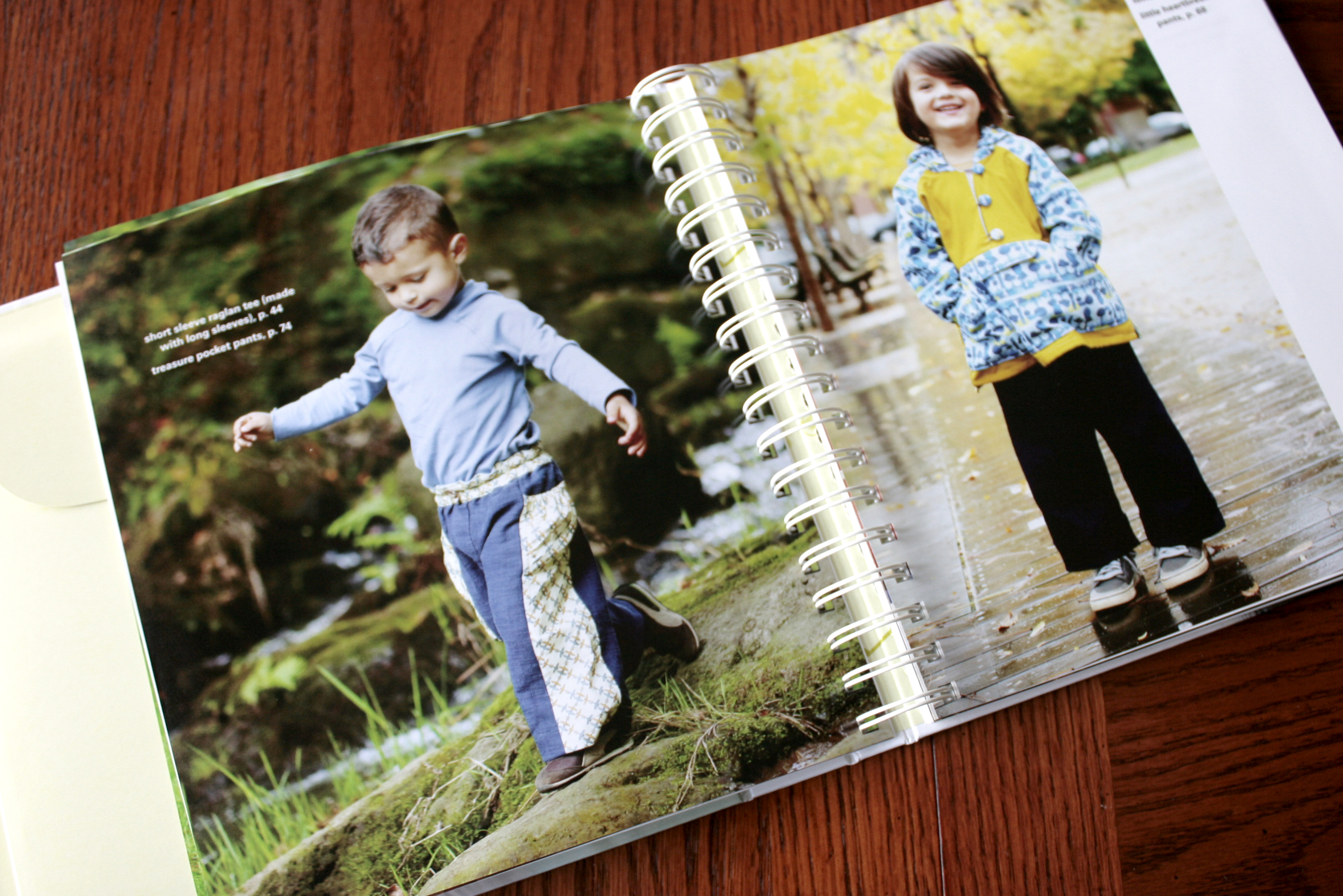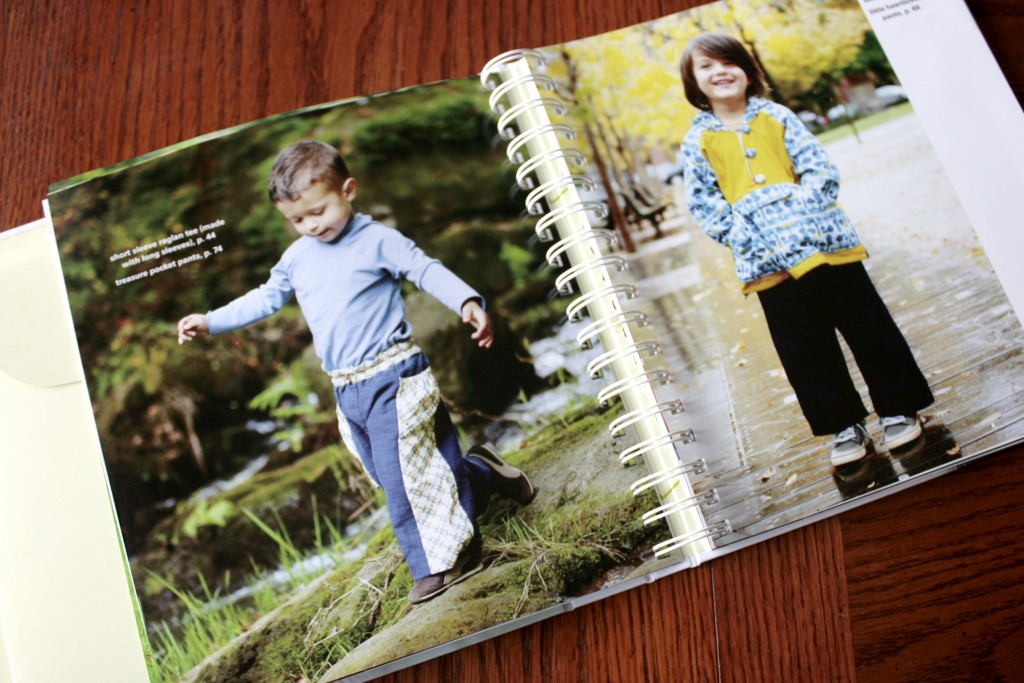 I love the way this book is designed. It's spiral bound so it lays flat, the patterns are in a nice sturdy envelope inside the front cover, and there are great illustrations and photos. One of my favorite parts about the book layout is that there are photos of every project in the front of the book. It's so easy to browse through all the patterns this way. There are even more photos throughout the book so you get a really good feel for what your final product will look like. Each pattern sheet in the envelope is numbered so you can easily find the pattern sheet you are looking for. Also, each project is rated with a difficulty level. All those little well thought out details in the layout alone made this book enjoyable.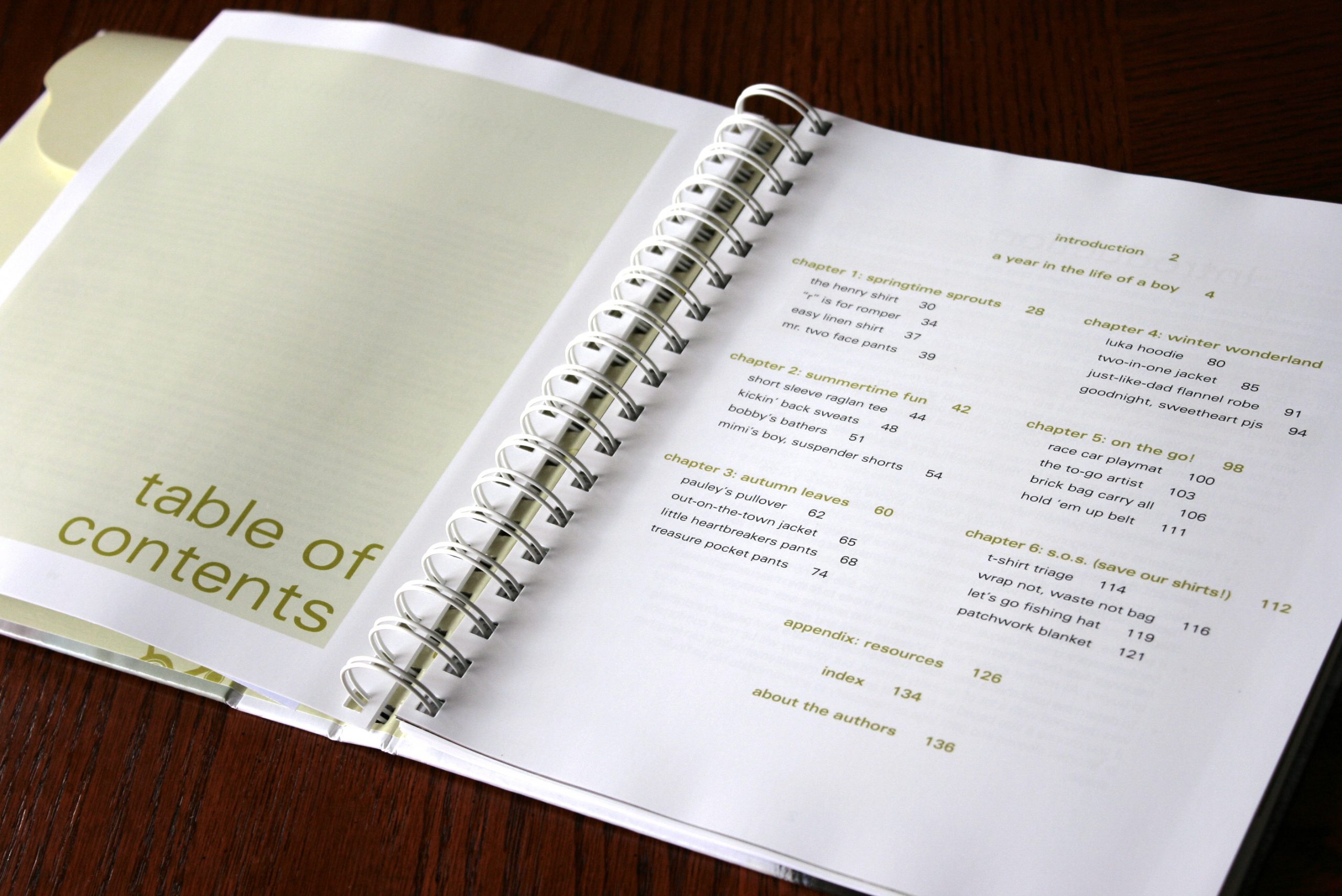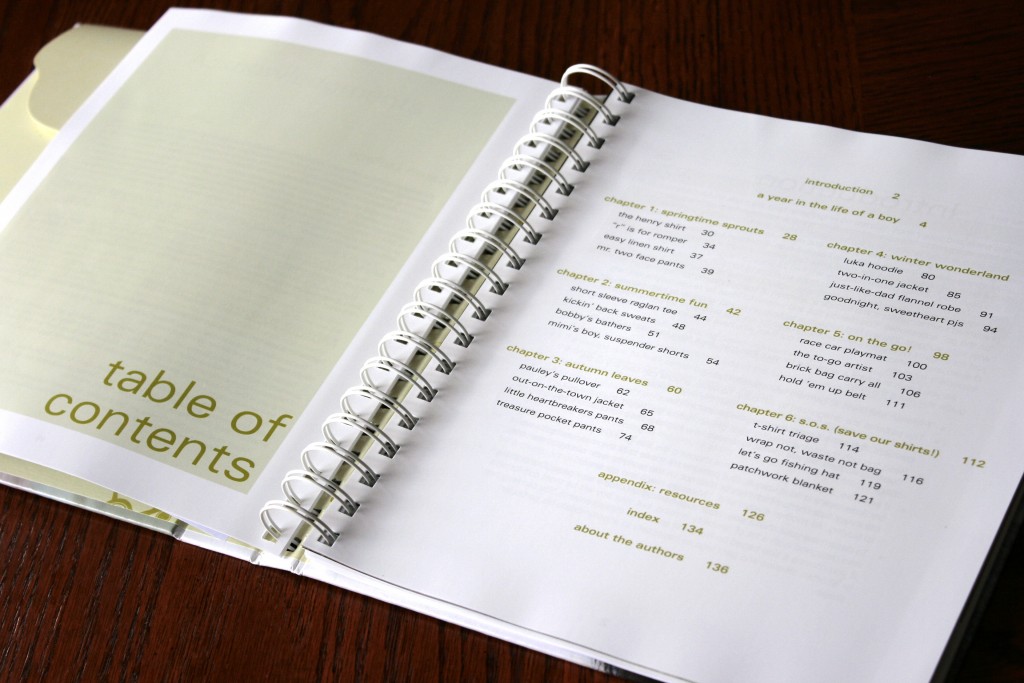 There are six total chapters including a chapter of clothing for each of the four seasons. There's also a chapter for on the go items including a playmat and toy bag. And lastly is a chapter for items that repurpose your scraps or old clothing items into new things like a patchwork blanket. There are 24 projects total. Sizes available vary by project, but overall they go from 0-6 months to 7.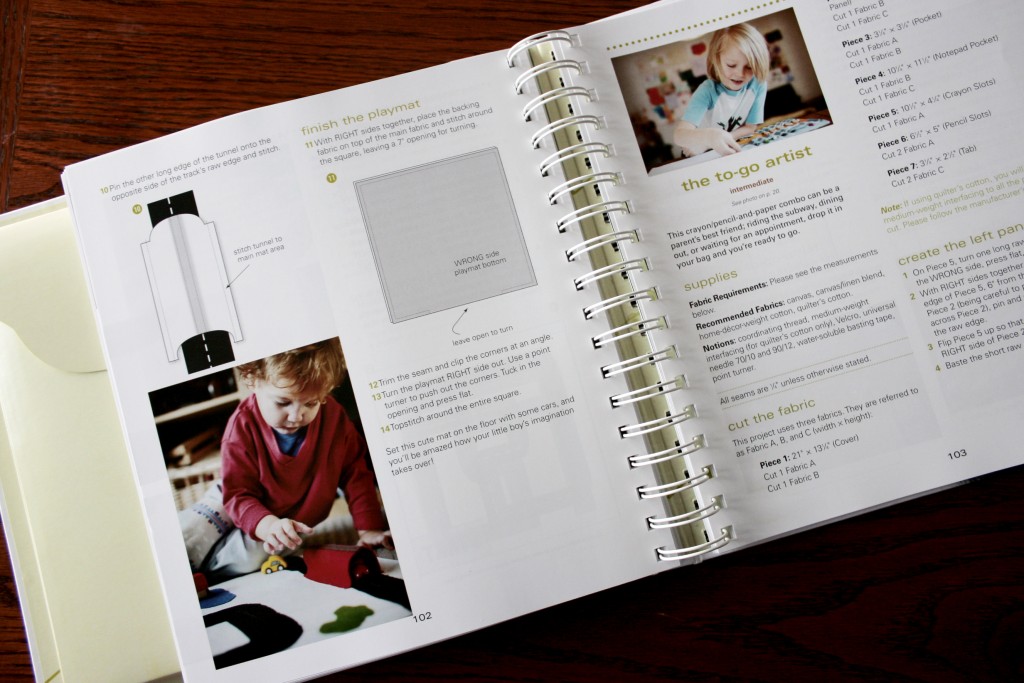 As for the patterns, there's a great variety of clothing for inside and outside for all seasons. Every item includes extra details that make your project look like it was done by a professional. The directions are easy to follow and there are diagrams to help you out along the way. If you need any extra help, there's a glossary in the back that will assist you with sewing terms and techniques.
My Project
It was a tough choice deciding what pattern to make for this review because they are all great! Some of my favorites were the ralglan T-shirt, the Luka hoodie and the reversible "two-in-one" jacket. In the end I chose to make the Easy Linen Shirt. First I traced the pattern onto sheets of paper then I picked out my fabric. Rather than purchasing new fabric, I cut my pieces of a gray knit shirt of my husband's that he never wears and re-used the existing hem on the bottom of the shirt for the hem of this new shirt. I had a scrap of dark gray knit that I used inside the collar.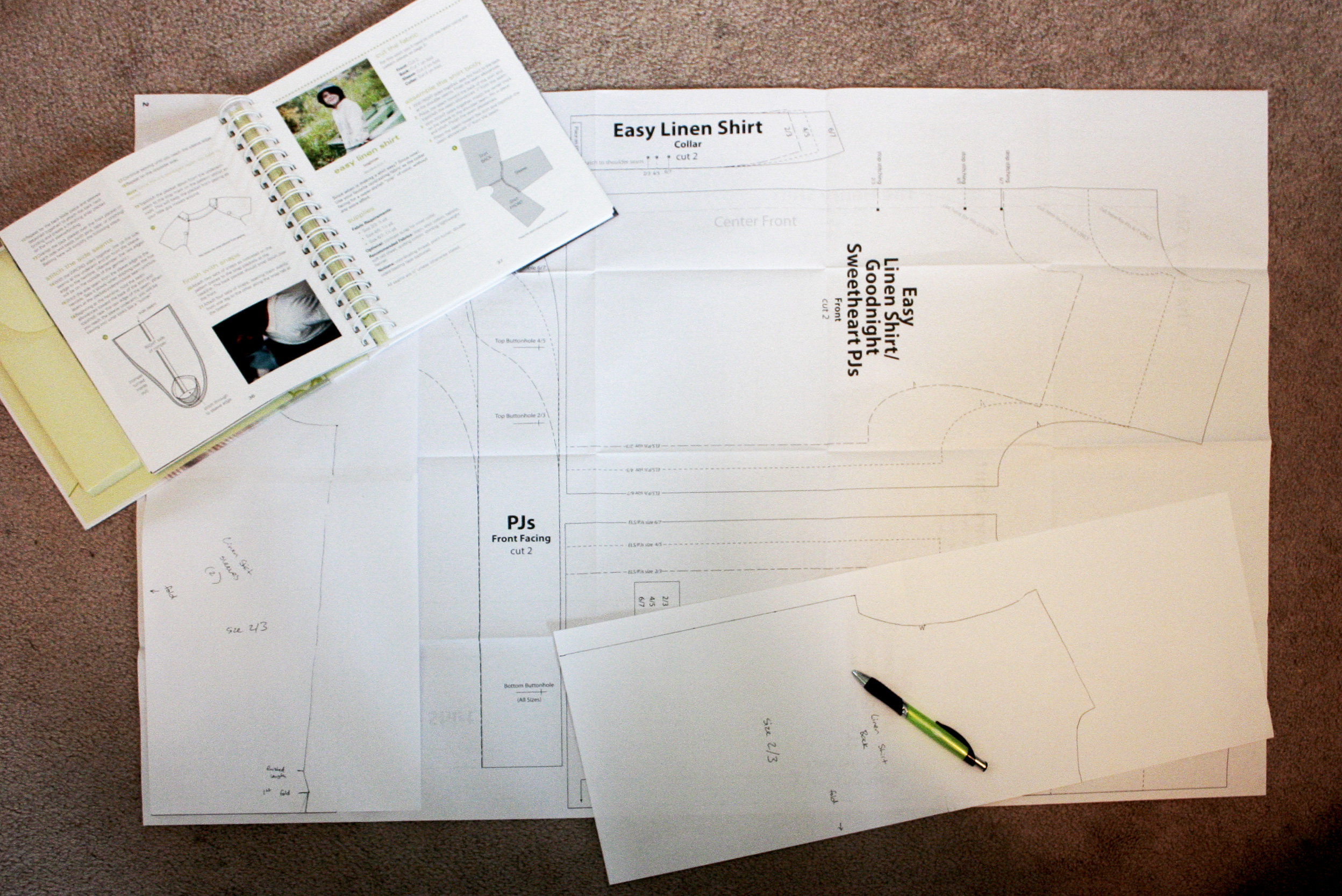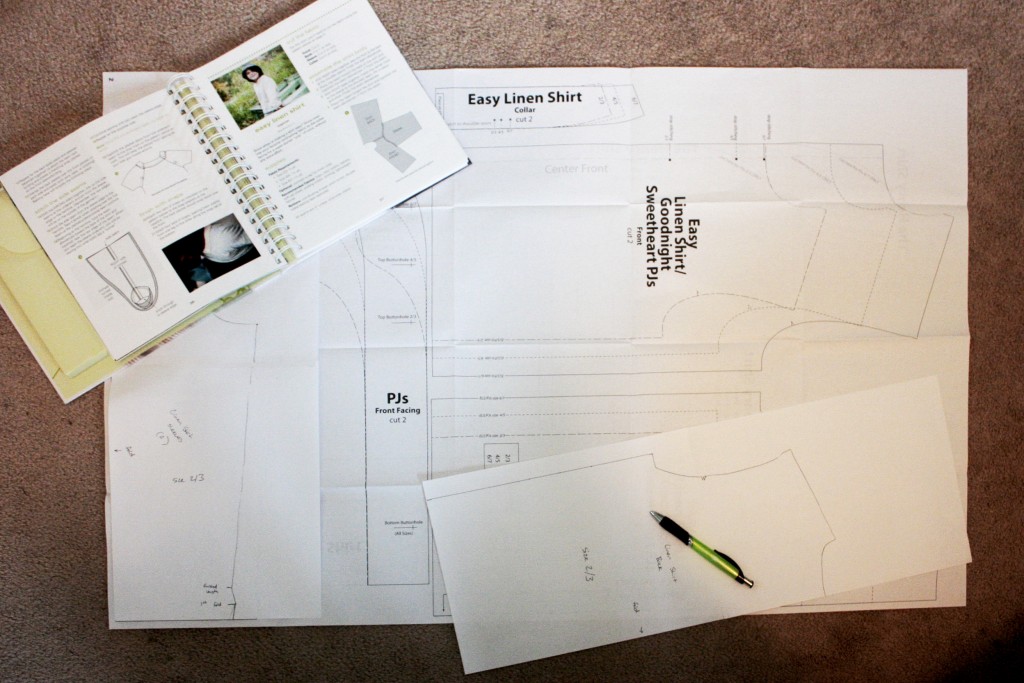 The instructions were easy to follow and I didn't need to use my seam ripper even once on this project (amazing)! As I've mentioned, there are extra details in each pattern that makes your clothing look professsional. This pattern was no exception with topstitching around the arms and shoulders and extra tips on how to finish the seams to make them extra comfortable and durable. The fit was perfect for my son and it'll be a great shirt to easily pull off and on during fall weather, and to wear layered in the winter.
Want to win a copy?
Head over to our interview with the Sewing for Boys authors, Shelly Figueroa and Karen LePage. Just leave a comment on that post for your chance to win! This giveaway is now closed.