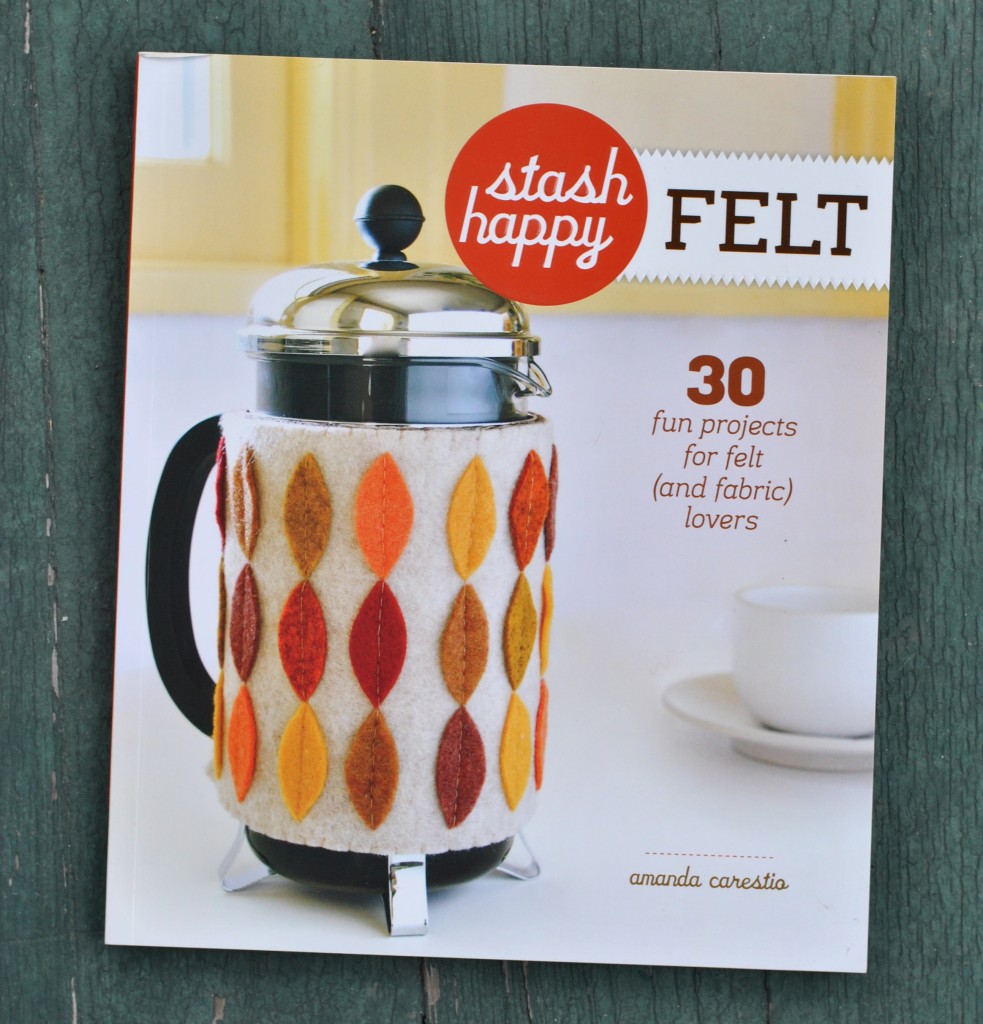 Stash Happy Felt by Amanda Carestio (Lark Crafts) is a treasury of cute, functional projects all made with felt and thread. Picking up on the sewing trend of working with high-quality wool felt and even upcycled felted sweaters, this book features the work of multiple contributors. From the leaf-accented French press cozy on the cover to the other 29 projects inside, the handmade goods range from home decor to gifts, organizers and wearables.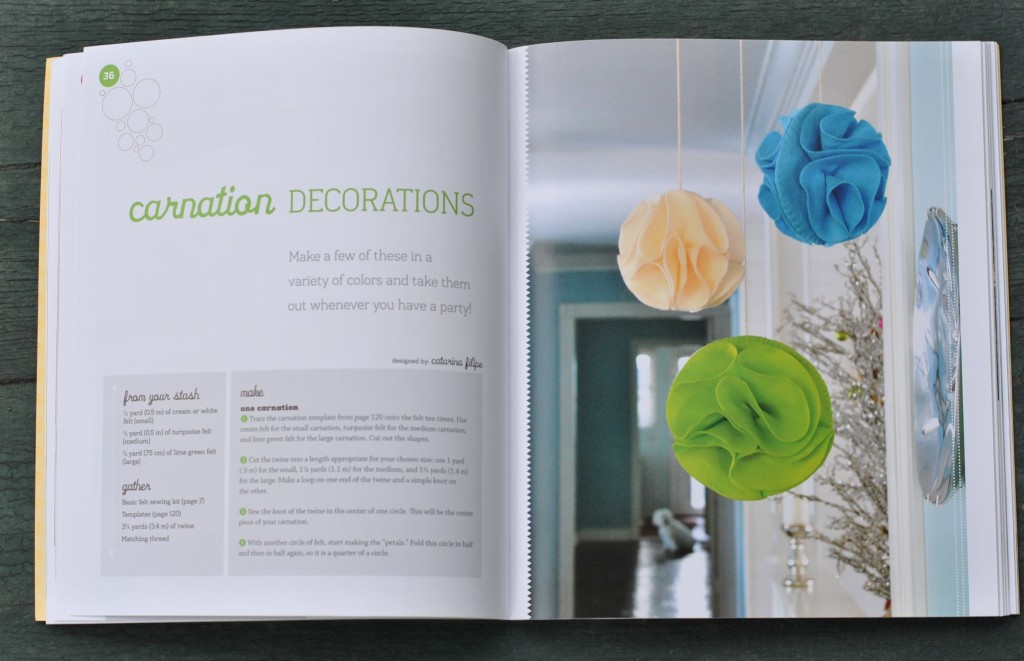 With full-color photographs of each project and helpful illustrations, this book reads like a magazine and has projects suitable for beginners, like the "Carnation Decorations," "Scrap Story Bookmark" and "Scrap Coasters." For these and many projects in the book, only a basic hand-sewing kit is required!
Others, like the "Whale Pincushion" and "Trees Please Sewing Machine Cozy," require the use of a sewing machine. The book's three-dimensional sewing projects and clever bags like the "Retro Clutch" will keep intermediate sewists challenged.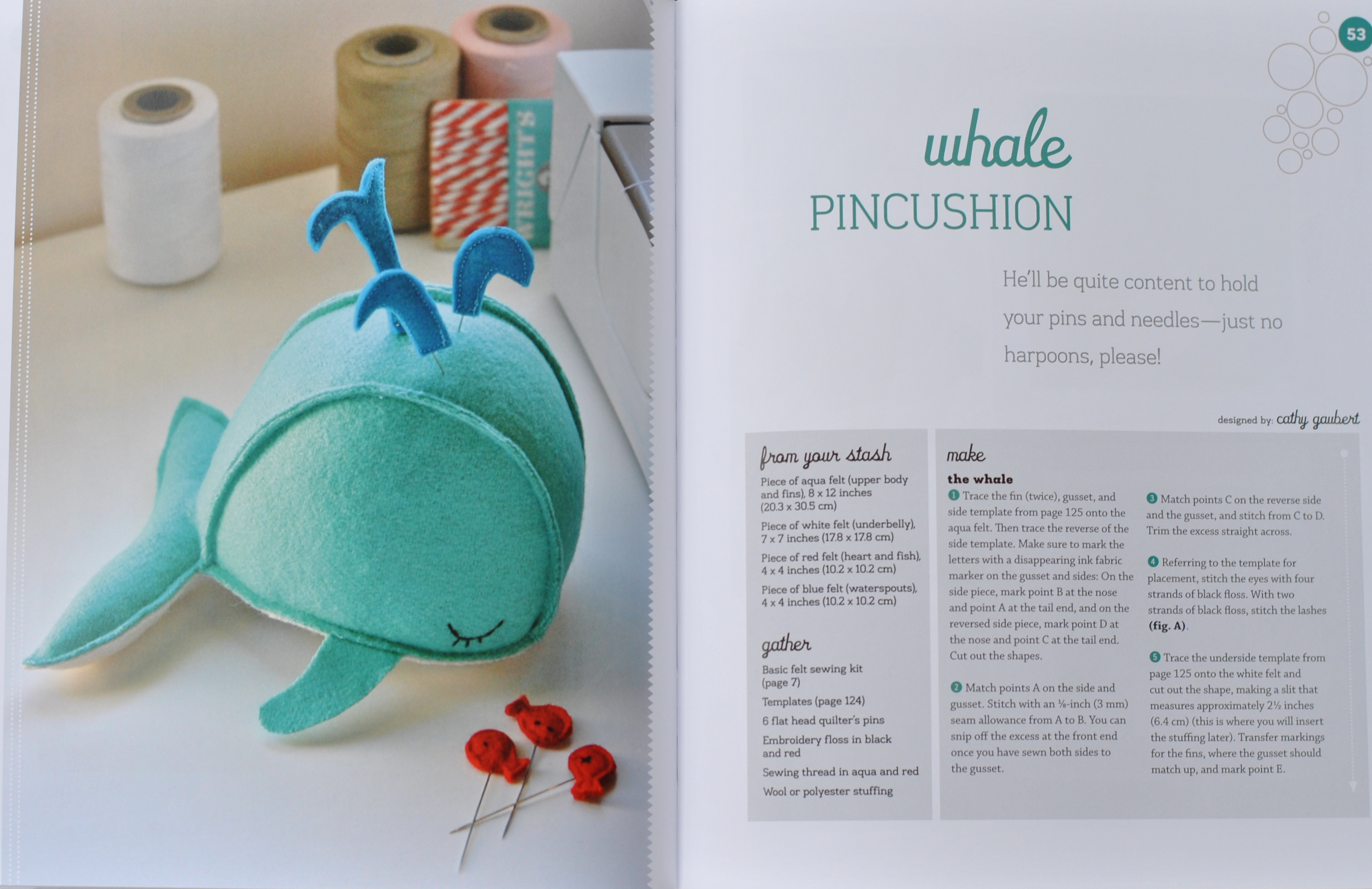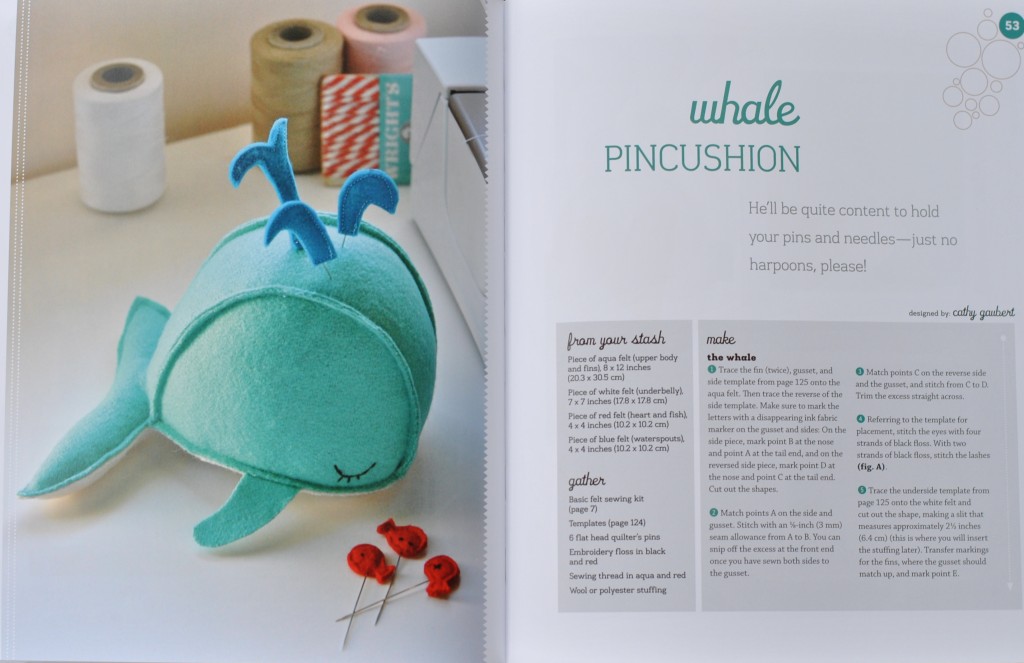 Extra touches like the felt-embellished sewing pins and sweet embroidery and applique make the projects in this book uniquely adorable. Author and Lark Crafts editor Amanda Carestio contributes some fresh and functional projects to the book, joined by Lark Crafts authors Cathy Gaubert, Aimee Ray and Cynthia Shaffer among others.
Most projects in the book, like the "Felt-Framed Portraits" below, have coordinating templates that can be photocopied from a handy appendix at the back of the book. This is one of my favorite features of Lark Crafts books, because there are no pattern pieces to keep straight, and the templates are always accessible with a photocopier. For patterns that do not need to be enlarged, you can also trace with a pencil and paper before transferring the patterns to felt.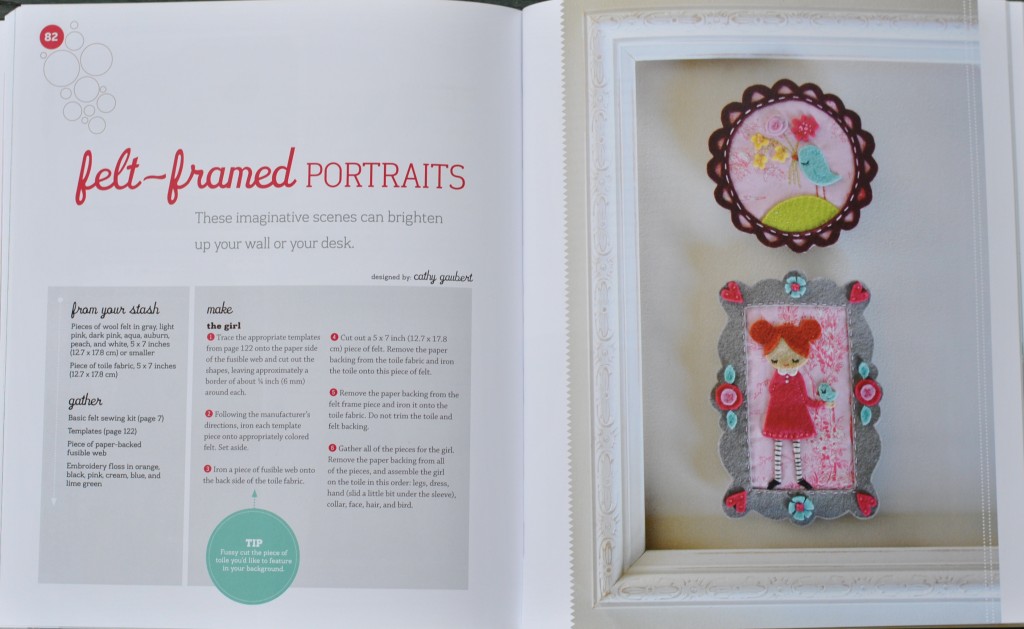 There are at least five projects in this book that I would love to make, and the techniques for making felt flowers, hand-stitching and applique can easily be applied to your own creations beyond what is featured in the book. In fact, there are many projects in here that are perfect for those who are just getting started with sewing. If felt is just not your thing, you could even make some adjustments to the patterns and use fabric and interfacing to recreate some of the accessories and organizers. Visit the Lark Crafts blog or see them on Facebook for the latest releases.