Hello readers! Today we take a break from sewing and crafting to share a little project to pamper yourself or someone special with a recipe (see end of post) for fizzy bath bombs. But first, let me introduce Handmade Beauty Box. They recently contacted us to see if we'd be interested in trying out one of their DIY beauty projects. I'd never heard of them before but after finding out the concept I thought our readers may be interested in knowing more about them. The way it works is that for $29.99 a month (shipping included) they'll send you a box full of ingredients for a different theme. The price may feel a little high but I appreciate that they do all the work for you. I've always wanted to try making my own beauty products but have never done the research in finding recipes and ingredients. You can find out more at their site here. I chose to try the lavender and herb bath bombs since it looked like a project I'd have fun doing with my son. You can see some of the past boxes here with things like lipstick and loofah soaps. This month's nail polish box looks like a lot of fun! You can also purchase the boxes separately.

The box that arrives in the mail looks pretty even from the outside!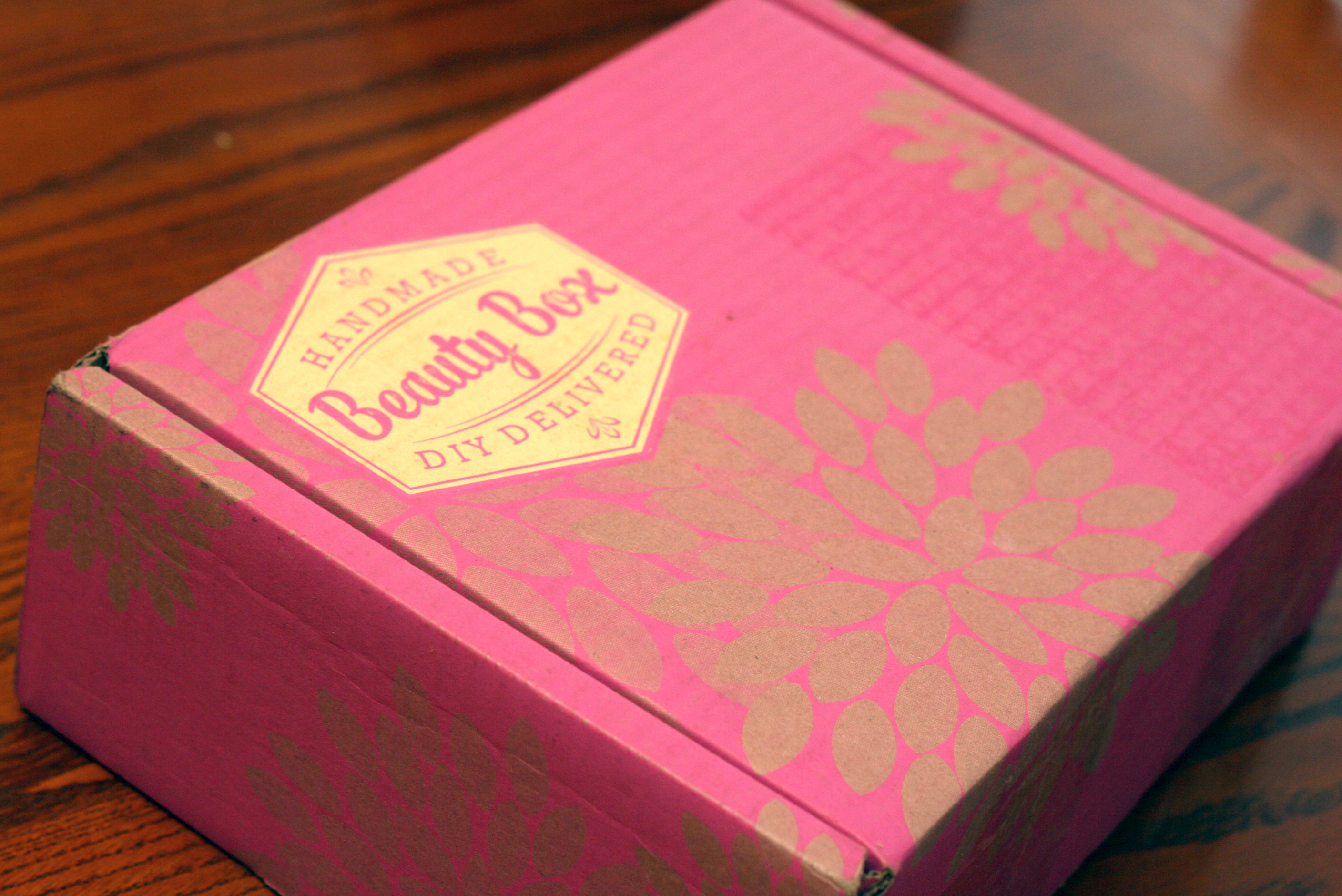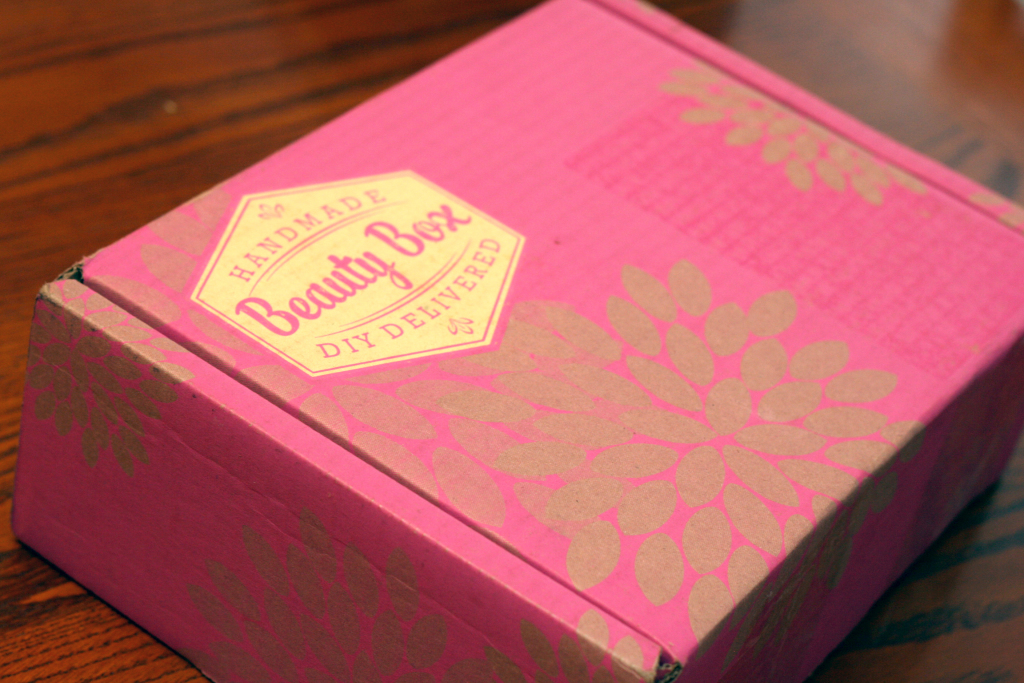 We opened up the box to find all the ingredients neatly packaged and labeled. Everything was nice and secure in the box so no spilled or broken ingredients. The box had instructions and everything I needed to make 5 bath bombs including all of the ingredients and reusable molds and metal spray bottle for the witch hazel. I do wish that it also came with a printed recipe in with the box, but it's available on the Beauty Box website so I can make more bath bombs with my own ingredients in the future.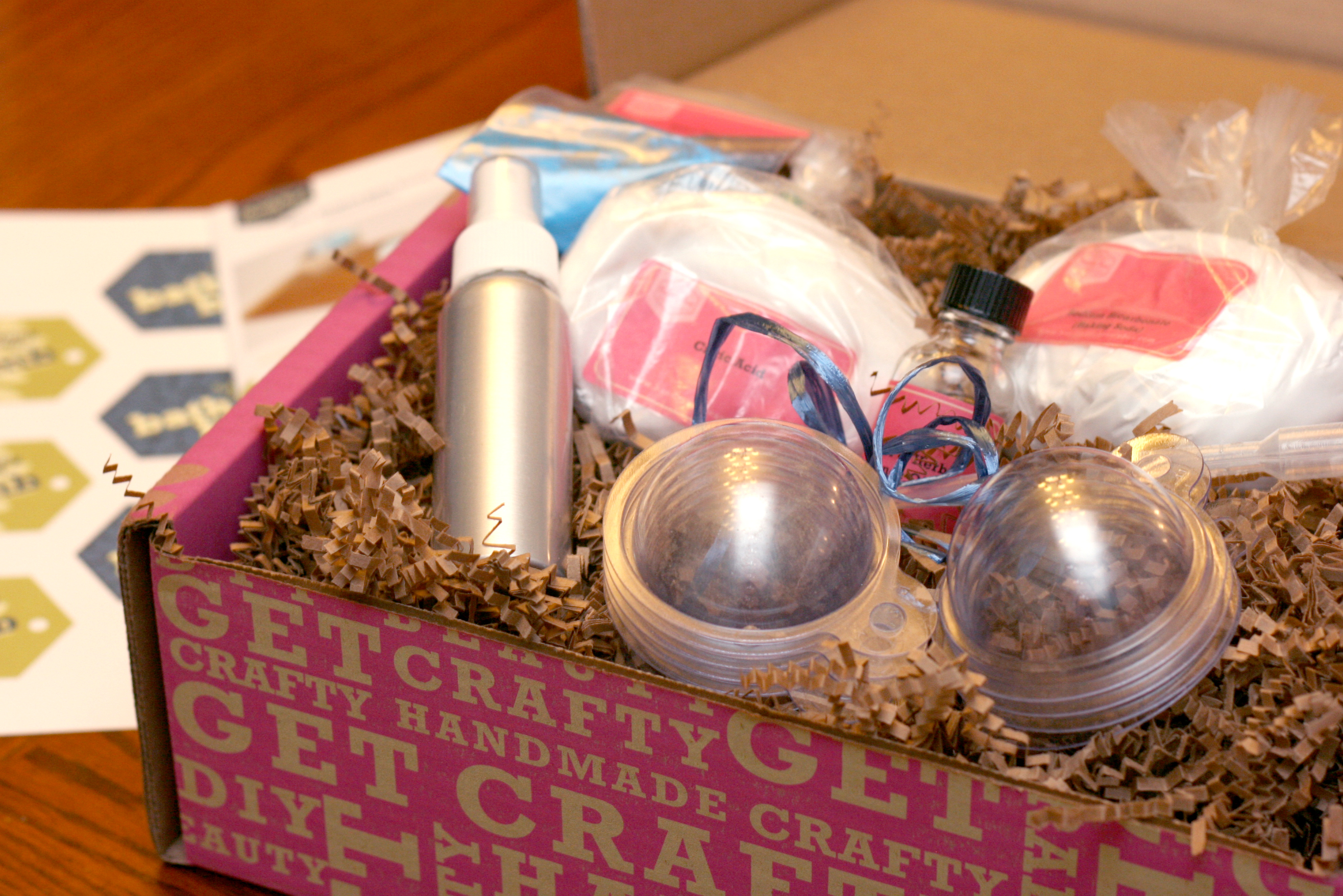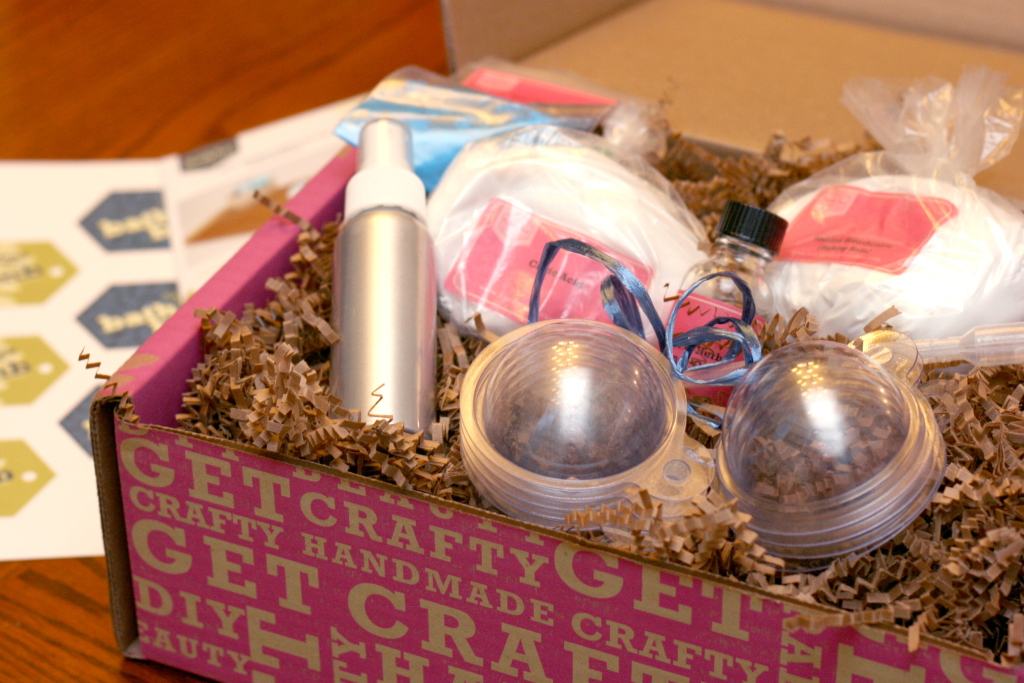 We got started right away and mixed up the ingredients. My son had a lot of fun helping me with this project and we both enjoyed seeing how they were made. They came together pretty quickly and we had fun making them. We started out with two bowls, one each of blue and white so we could make the striped bath bomb version shown above. But, my son wanted to mix it all together so ours are mostly light blue. Other than that, we followed all the instructions and they came out great!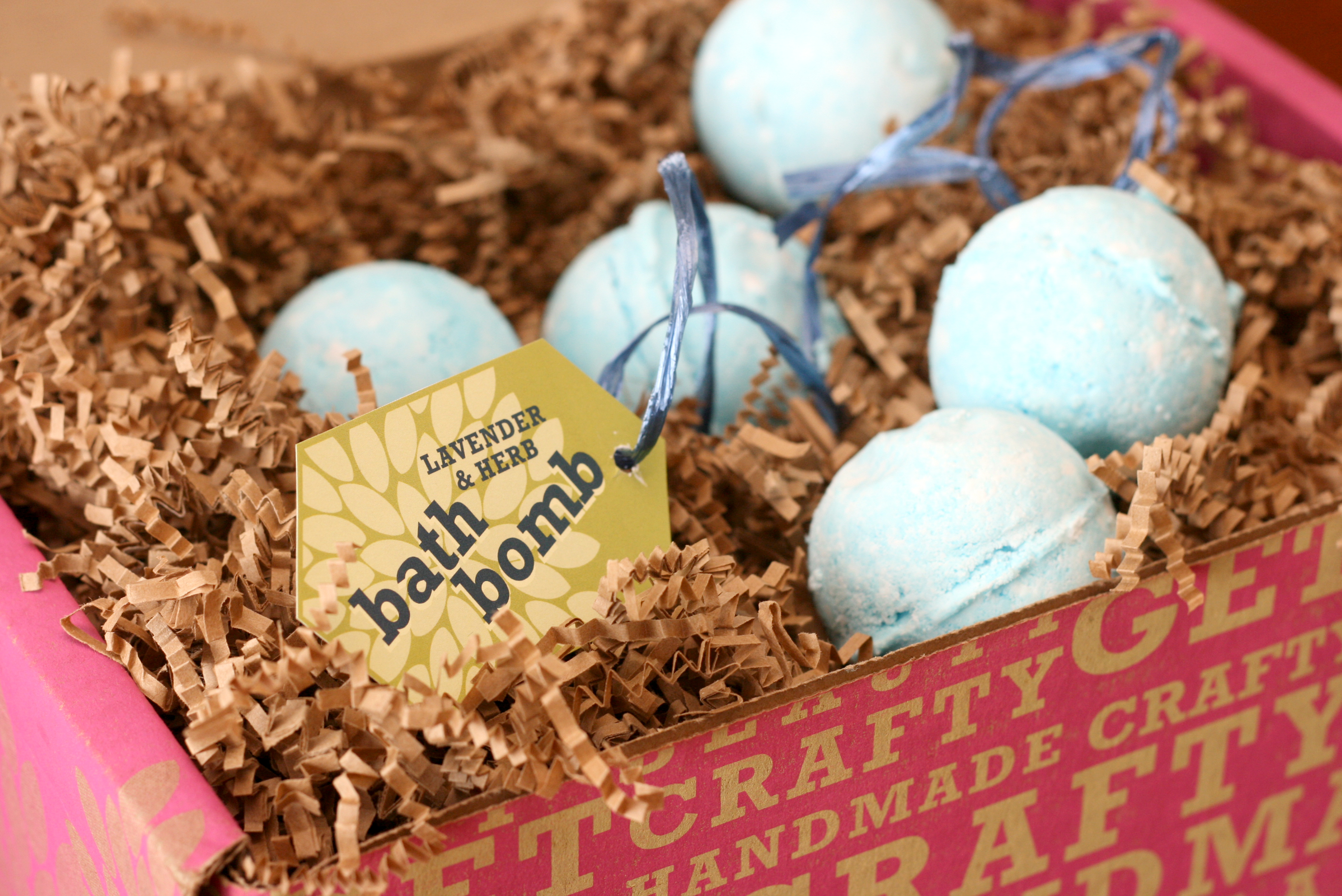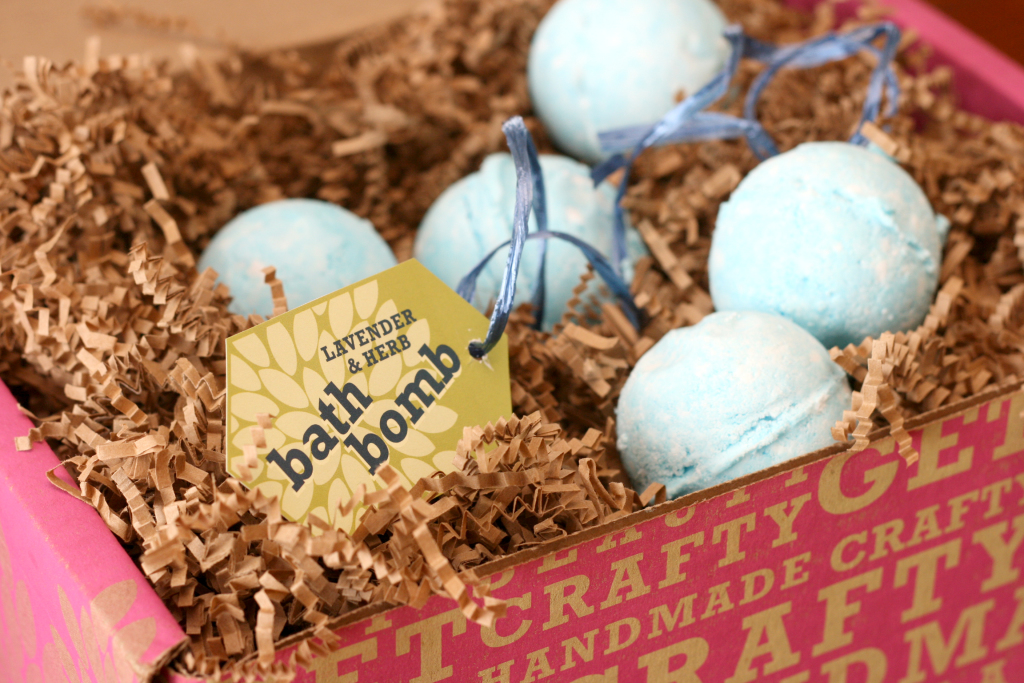 Recipe
Want to make your own? Here's the list of ingredients from Handmade Beauty Box:
1 lb Baking Soda
1/2 lb Citric Acid (It can usually be found in grocery stores in the canning section, or it's available in larger amounts on amazon.com.)
1 gram blue mica (This is used to provide the blue color and is lip/body safe. It can be found on amazon.com or other online stores and there are other colors of mica available.)
Witch Hazel in spray bottle (The amount you'll need varies, but you'll probably need just a few sprays.)
Fragrance or essential oil (You'll probably need just a few drops, depending on how strong you want the fragrance)
You can find the full step by step instructions and photos at Handmade Beauty Box here. You'll also need something to mold the bath bombs into. If you don't have an official bath bomb mold, you could also use a silicone ice cube tray.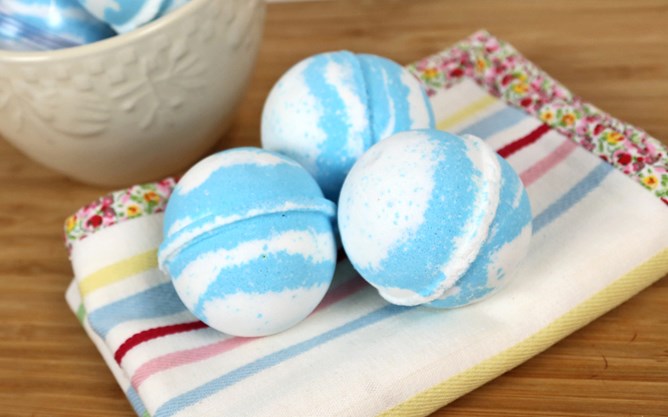 Disclaimer: This is a sponsored post, but all opinions are my own. The photo above and the first photo were provided by Handmade Beauty Box.