This shop has been compensated by Collective Bias, Inc. and its advertiser. All opinions are mine alone. #MeAndMyTea #CollectiveBias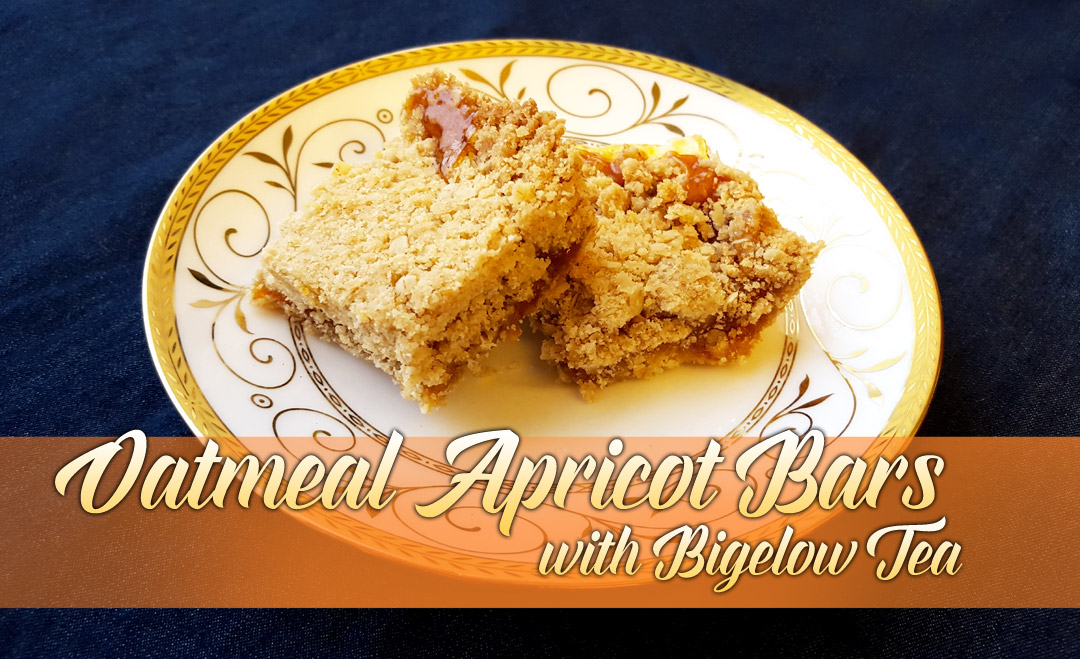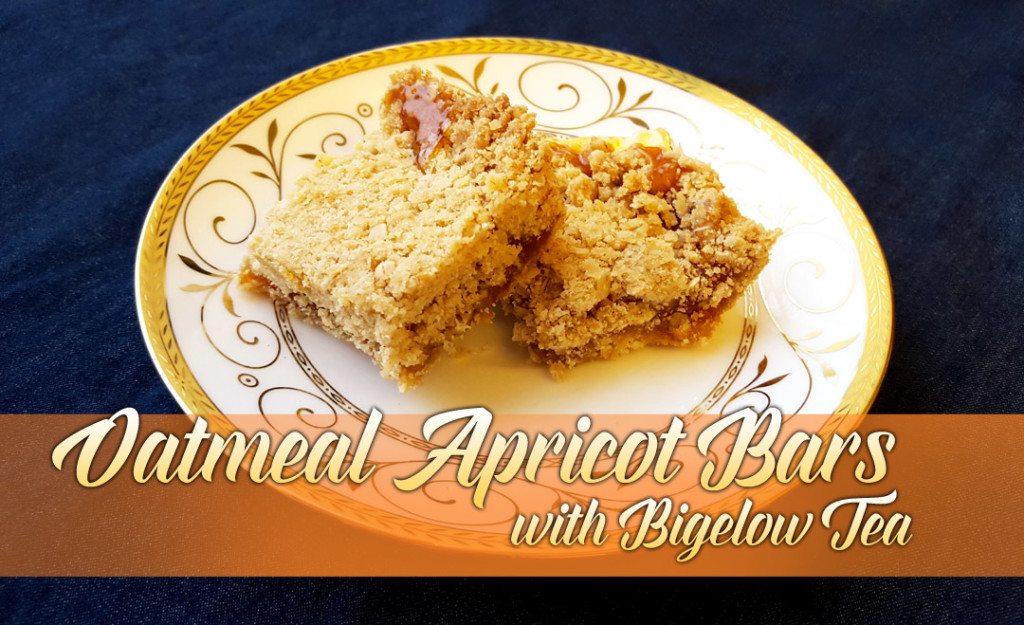 With the start of every new year the thing I'm most excited about is the start of another season of Downton Abbey! I know this season is the last so I'm looking forward to seeing how they wrap up the story I've followed for years now. Each week I get together with some friends to watch the show. We get out the fine china and create a different tea and baked good pairing. Today I'm sharing the recipe for one of our favorite combinations, Oatmeal Apricot Bars with Bigelow I Love Lemon tea. I picked up my tea at Walmart where they have a big selection of Bigelow varieties.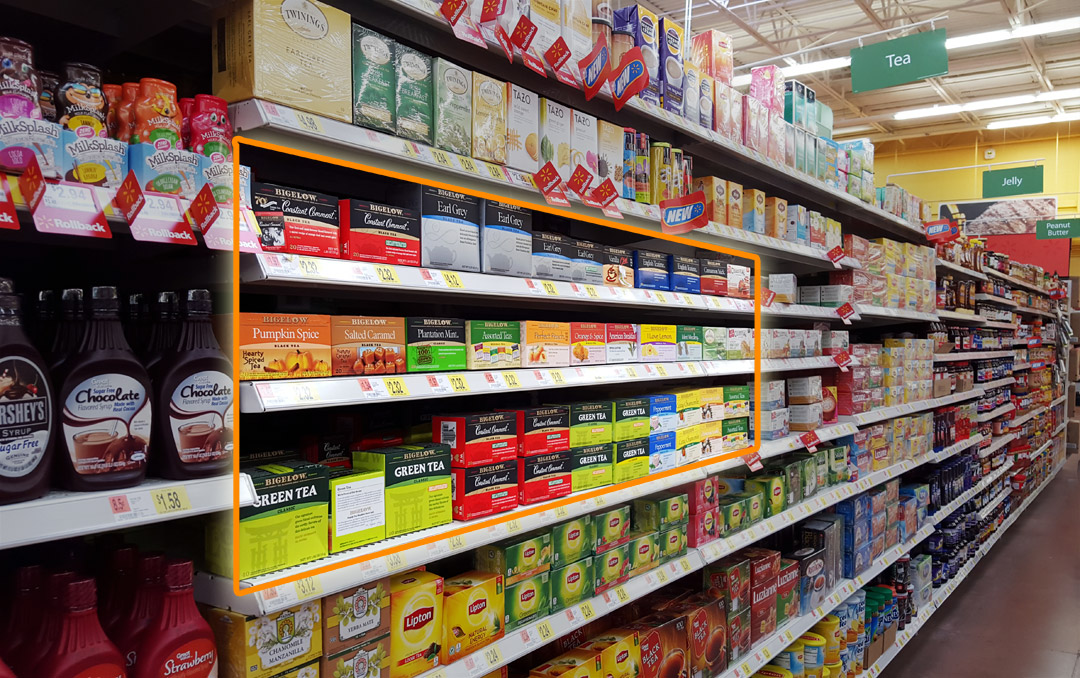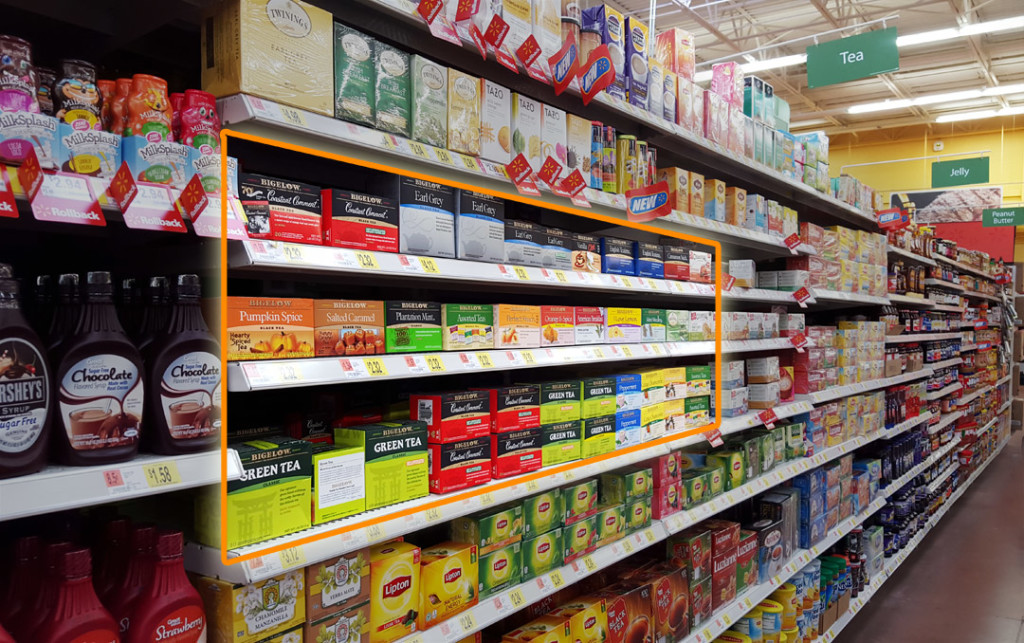 Oatmeal Apricot Bars
These are super easy to make! To get started, preheat oven to 350 degrees. Mix together:
1 1/2 cups flour
1 1/2 cups quick oats
1 cup packed brown sugar
1 teaspoon baking powder
Add 1 1/2 sticks of semi-softened butter (3/4 cup) and mix until uniformly crumbly.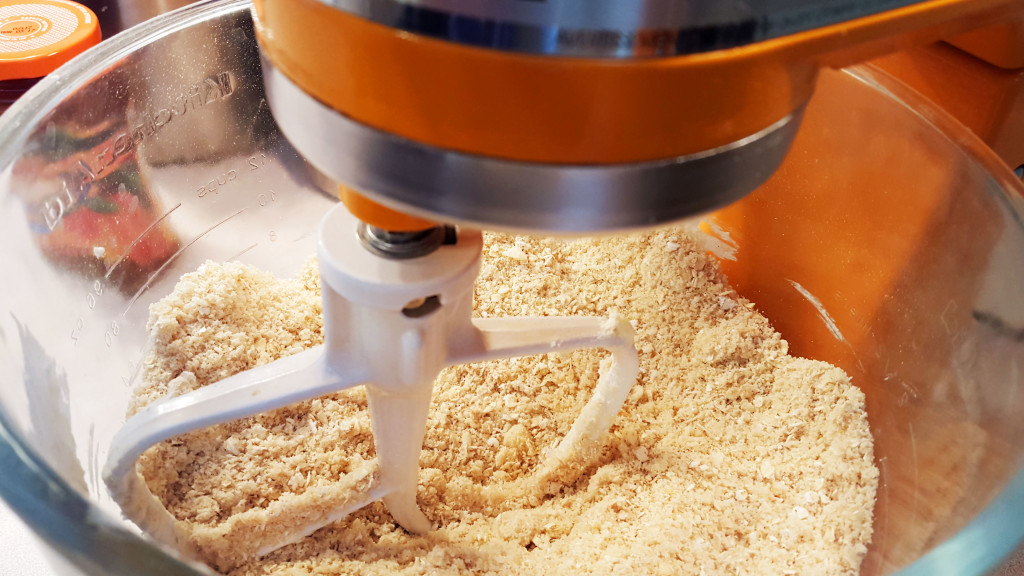 Press 2/3 of mixture firmly into a 9×13 pan. Stir an 18 oz. jar of apricot preserves and spread over top. Try not to disturb the bottom layer, but don't worry if some of the crust gets pulled up by the jam.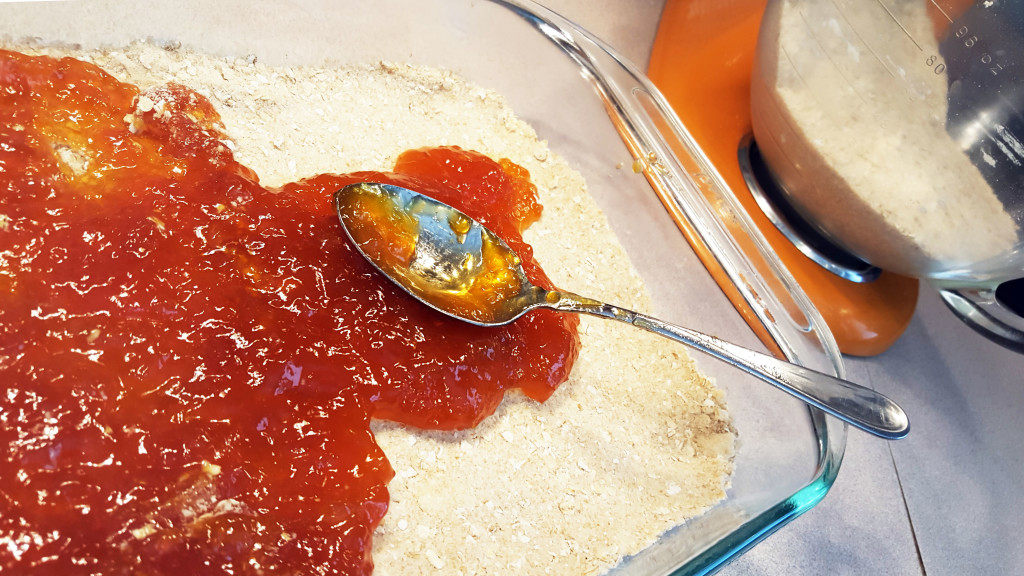 Crumble the remaining flour mixture over the top and press down lightly.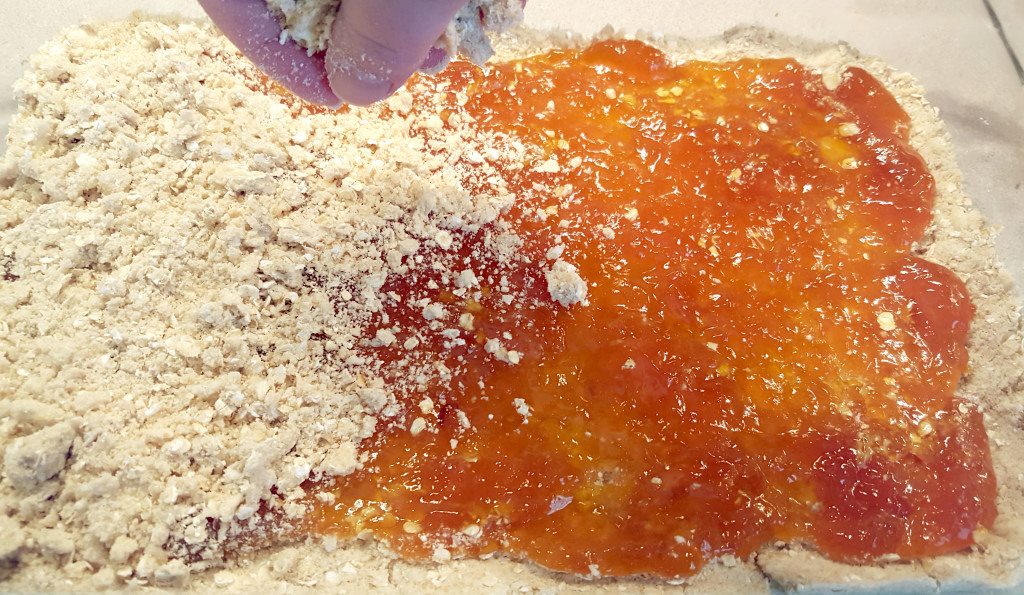 Bake for 35 minutes until edges are light brown and bubbly. Let bars cool before cutting.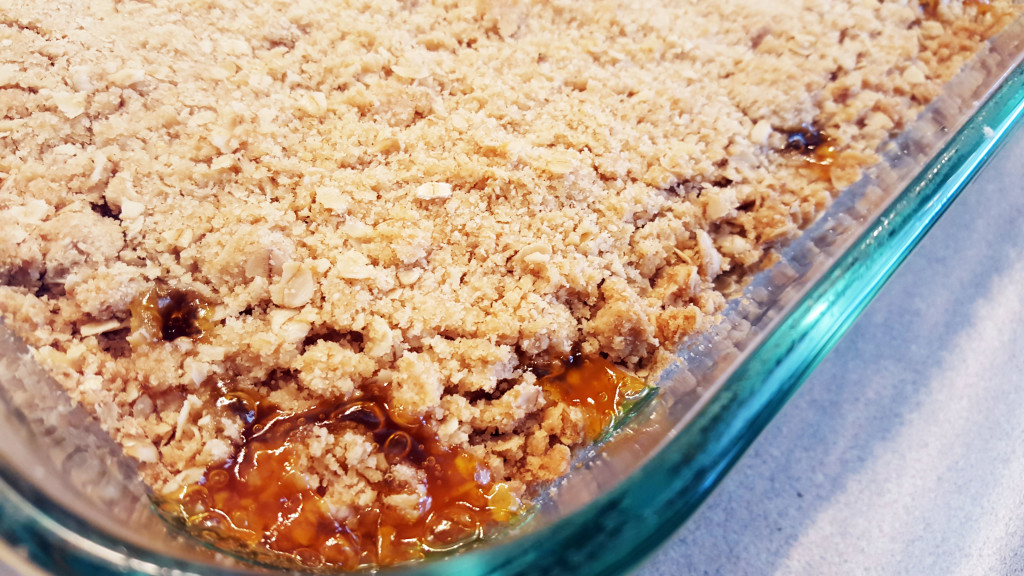 Then brew yourself some tea, pinkies up, and enjoy the show! Our favorite tea with the bars is Bigelow I Love Lemon. It tastes like tea with fresh lemon juice (and it includes a daily dose of Vitamin C!). The tart tea goes well with the sweet apricot bars, especially if you add a splash of milk to your tea. If you prefer a less bold lemon flavor, Lemon Lift is a combination of lemon and spices that's a little more subtle. Both teas are caffeine free and each teabag comes in individual foil packets.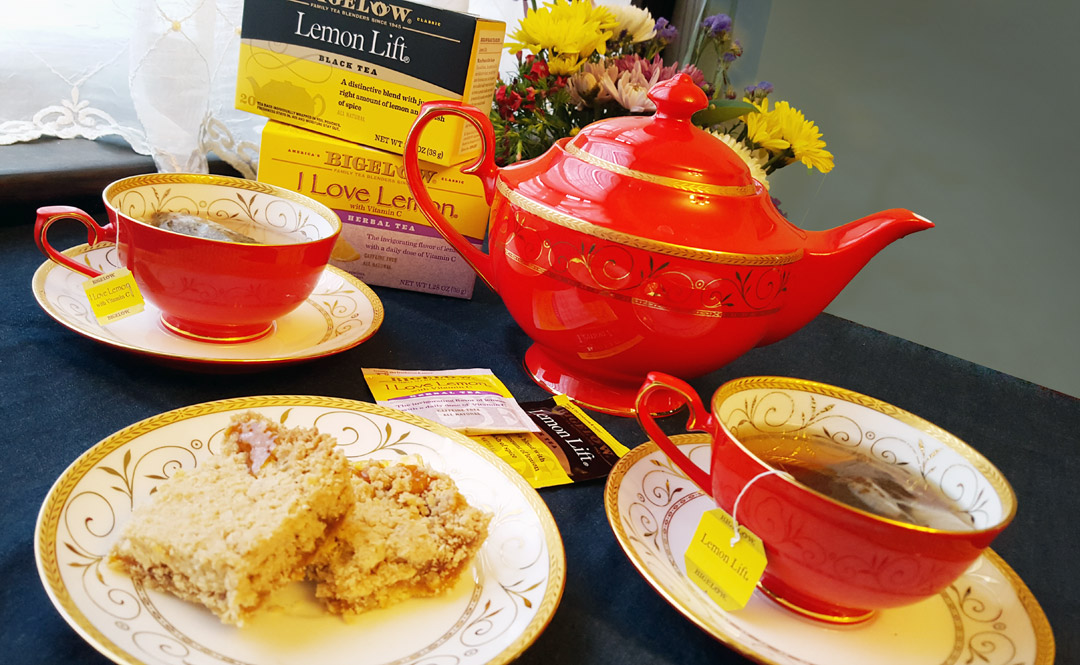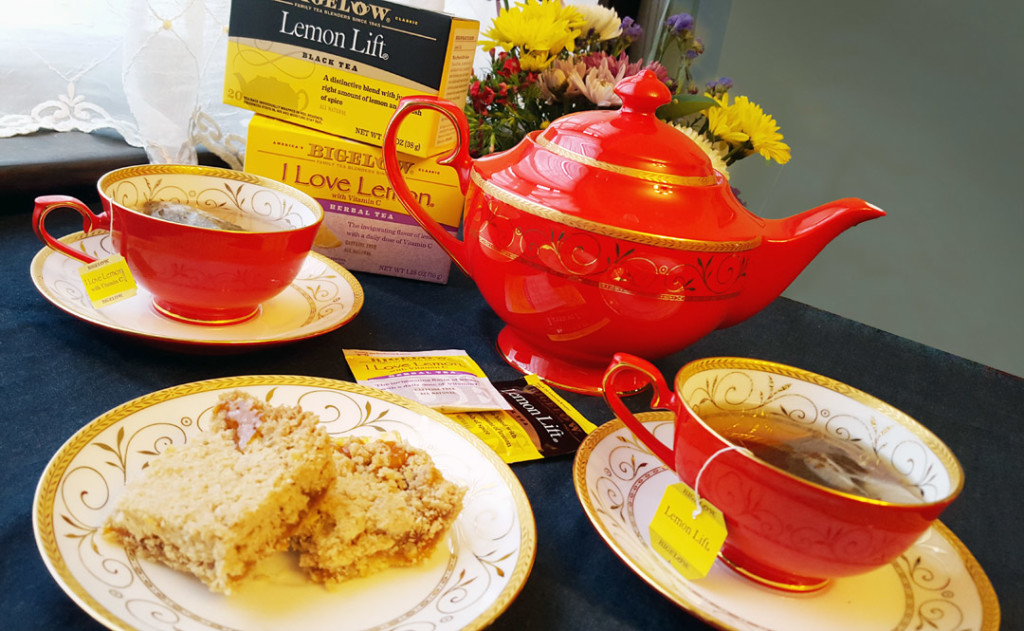 Are any of you readers fans of Downton, and do you have a favorite tea to drink while watching? Let us know in the comments! And, if you'd like to find out more about Bigelow Teas and all the varieties they offer, check out their site here!