If you are a quilter active online, you've undoubtedly run across the beautiful work by Christa Quilts. I had the chance to meet Christa a few years ago at Sewing Summit, while we were waiting to grab lunch. She's very passionate about teaching and modern quilting, and a great person, too!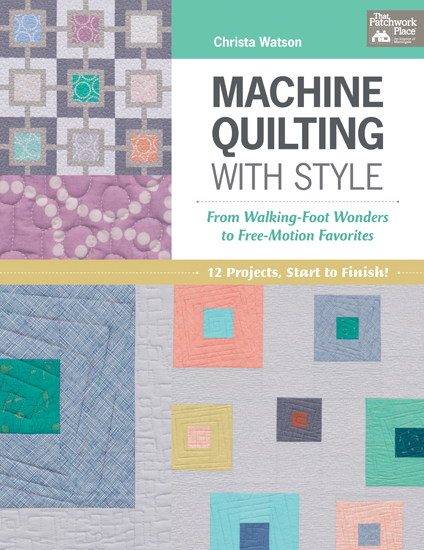 Machine Quilting with Style: From Walking-Foot Wonders to Free-Motion Favorites by Christa Watson is a recent release from Martingale. I noticed they are running a great deal where you can get both the print book and e-version together in a bundle. This is nice if you like flipping through a book, but also prefer to have access to patterns on your laptop or tablet, to take back and forth to your machine!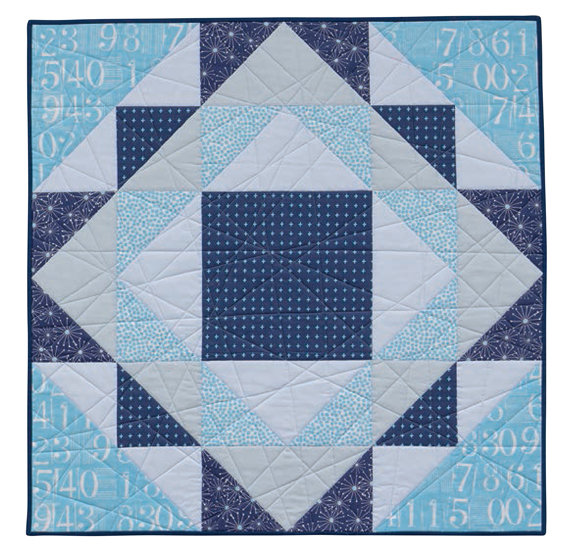 So, I own quite a few books on free-motion quilting. In fact, my goal last year was to become really confident at my quilting and branch out into different patterns. Although I can rock the meandering stitch and interlocking squares, I have to admit that I'm afraid to branch out and try different techniques. I almost never venture into straight-line quilting, but then I see a dynamic quilting motif like this (in the "Little Man's Fancy" project), and my mind is blown. Why didn't I think of that? So doable and yet so striking.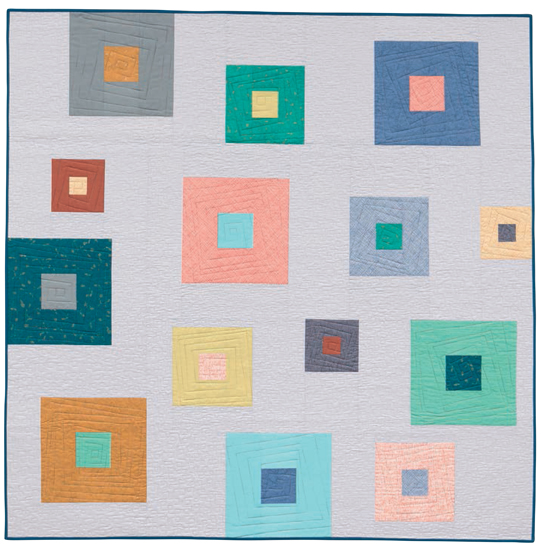 The truth is, you can do some really great things with quilting designs that I've never thought of! Christa teaches you how to do all this on your home sewing machine. The book covers 8 designs you can quilt with your walking foot plus 10 for your free-motion foot. Add to this the 12 patchwork quilt patterns, and you have everything you need help you piece AND quilt your next masterpiece. This "Square in a Square" quilt is one of my favorites from the book, and Christa shows you how to combine straight line quilting and free-motion designs in the same project.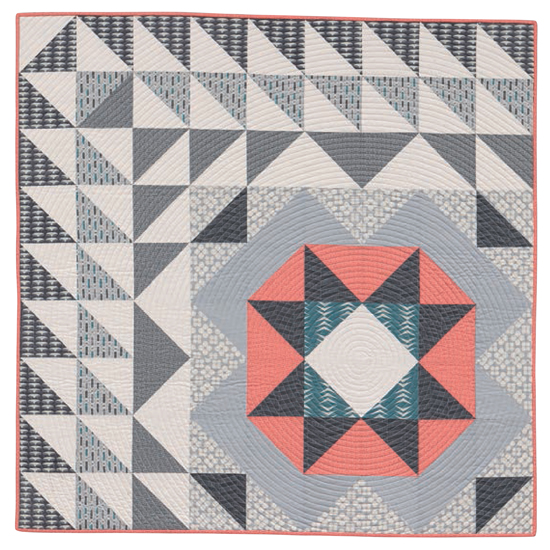 Quilting a continuous spiral is something I've only attempted once in my Turntable Quilt, and honestly, I just winged it. It came out a little oblong. The next time I try this quilting pattern, I'm going to use Christa's tips to get an accurate circle. This "Focal Point" quilt is another fun patchwork design from the book, and I like this one because it's a baby quilt size. Very doable and would make a great gift!
This is an outstanding book, and I'm so glad to have added it to my library of quilting resources. Want to win a copy for yourself?
Giveaway!
Martingale is generously offering a copy of Machine Quilting with Style to one lucky Craft Buds reader! Leave a comment on this post telling us your biggest challenge when it comes to quilting (any stage of the process), and we'll choose a random winner on 1/19/16! Good luck!
If in the U.S., the winner will receive a hard copy. International winner will receive a digital version.
Congrats to commenter #11, Cecilia!