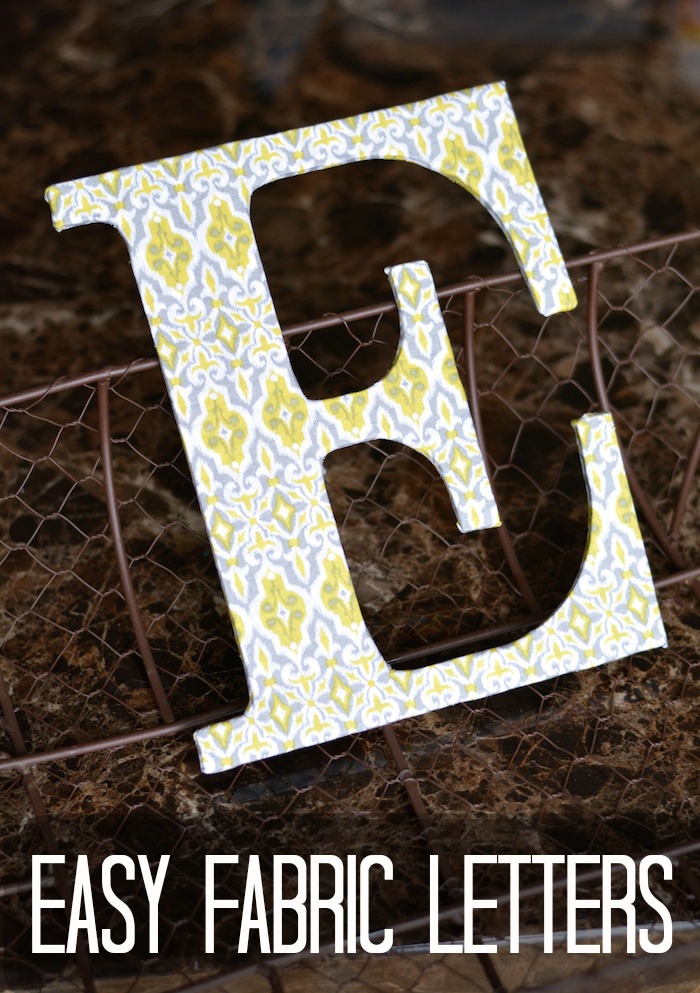 Looking for a quick and easy no-sew fabric project? Since I have less and less time to sew these days, I decided to make a fabric-covered letter to hang on the wall in my son's room. Here's how to make your own!
Materials:
– Fabric (I used Turkish Delight by Josephine Kimberling for Blend Fabrics)
– Wooden letters from the craft store (I got mine on clearance for $1.49)
– Mod Podge (I used matte finish)
– Paintbrush or foam brush
– Scissors (the sharp kind, for cutting fabric)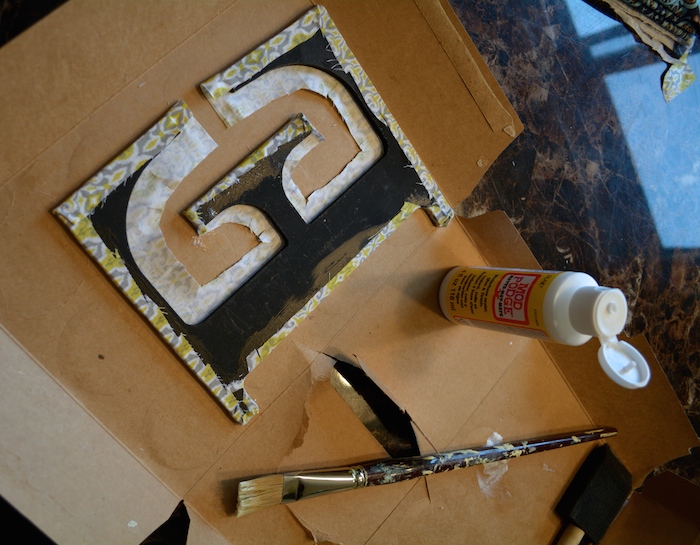 1. First, cut a piece of fabric a bit larger than your letter.
2. Place your letter right side down on the wrong side of the fabric.
3. Cut around the letter, leaving about 1/2" of fabric on each side. You may need to adjust this based on the height of your letter.
4. Snip the fabric in the corners and around the curves.
5. One section at a time, use your paint brush or foam brush to apply Mod Podge just to the edge of the letter, folding the raw edge of your fabric over top. Now paint over the raw edge of the fabric to seal, smoothing the fabric out with your fingers. Repeat this around all of the edges of your letter.
6. Let this dry, then Mod Podge a second layer over the raw edges of the fabric on the letter back.
7. I chose to leave the front of my fabric letter as is, for a natural, fabric look. If you want a more slick texture, you can Mod Podge the entire front of the letter using one or two coats.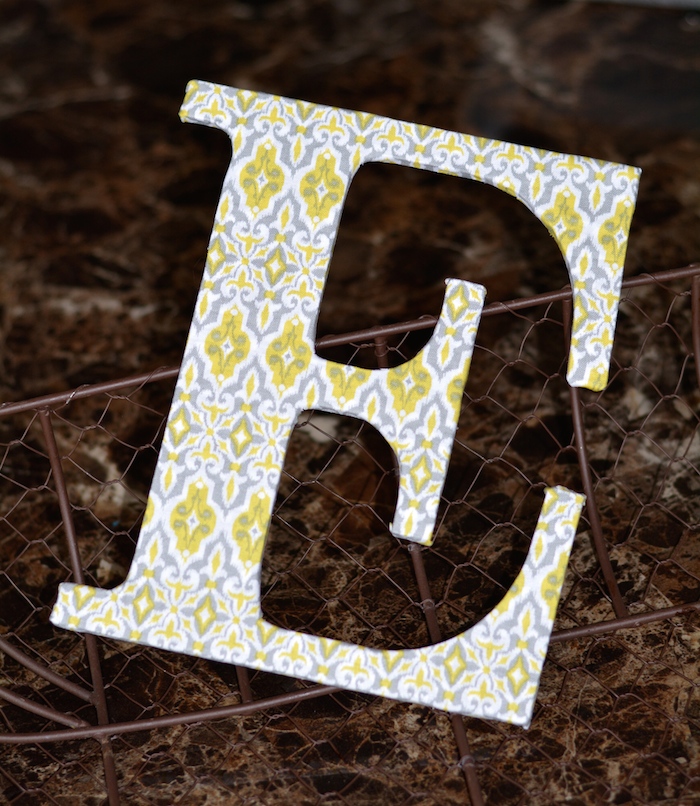 It's that easy! The letter is perfect to add to a keepsake box or pin on the wall with a single nail or straight pins. This idea also works with thicker, boxy letters. You'll just need to apply fabric to the front of the letter, and then wrap strips of fabric around the 3-D sides of each letter.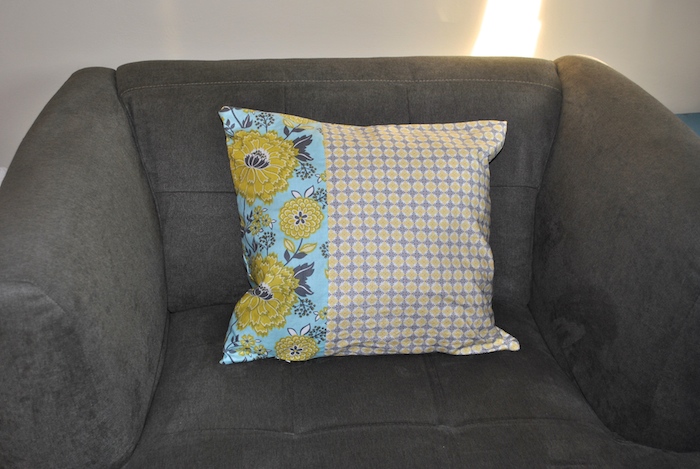 Here's a simple patchwork throw pillow I made using some other prints from Turkish Delight, using the easy envelope pillow cover and DIY pillow form!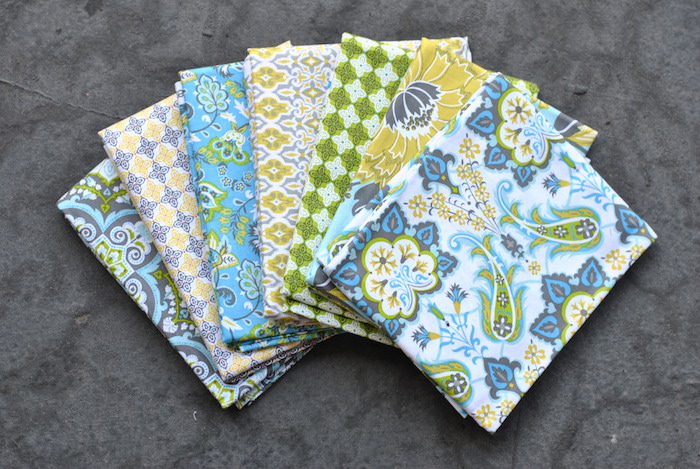 And the rest of the Turkish Delight fabric collection . . .
What's your favorite easy, no-sew fabric project?