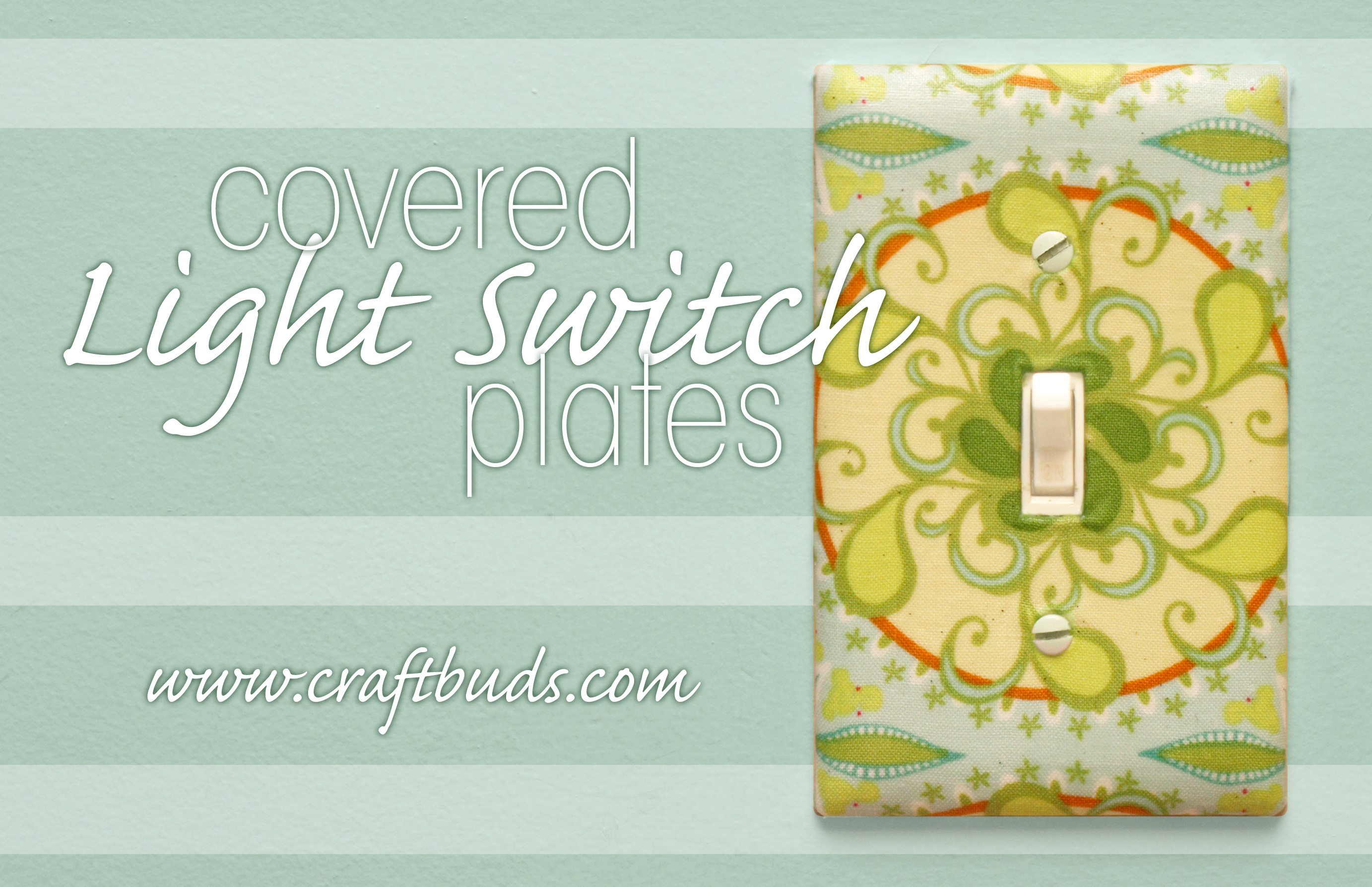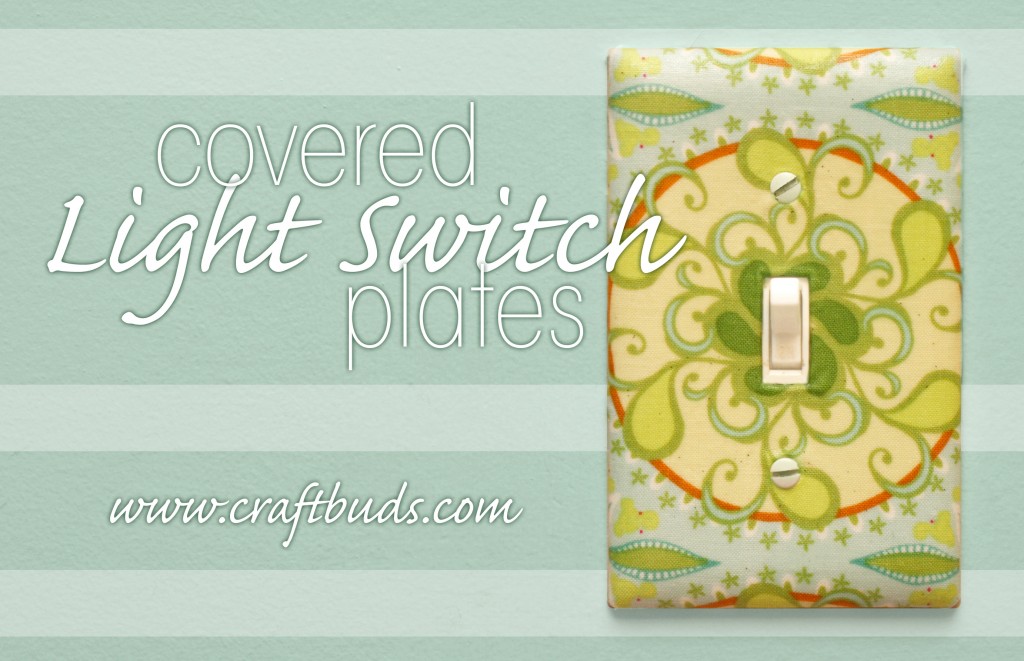 Turn something ordinary into something special by designing and creating a unique wall light switch plate (also called wall protectors, light switch surround or finger plates). Say goodbye to boring wall features and brighten your home!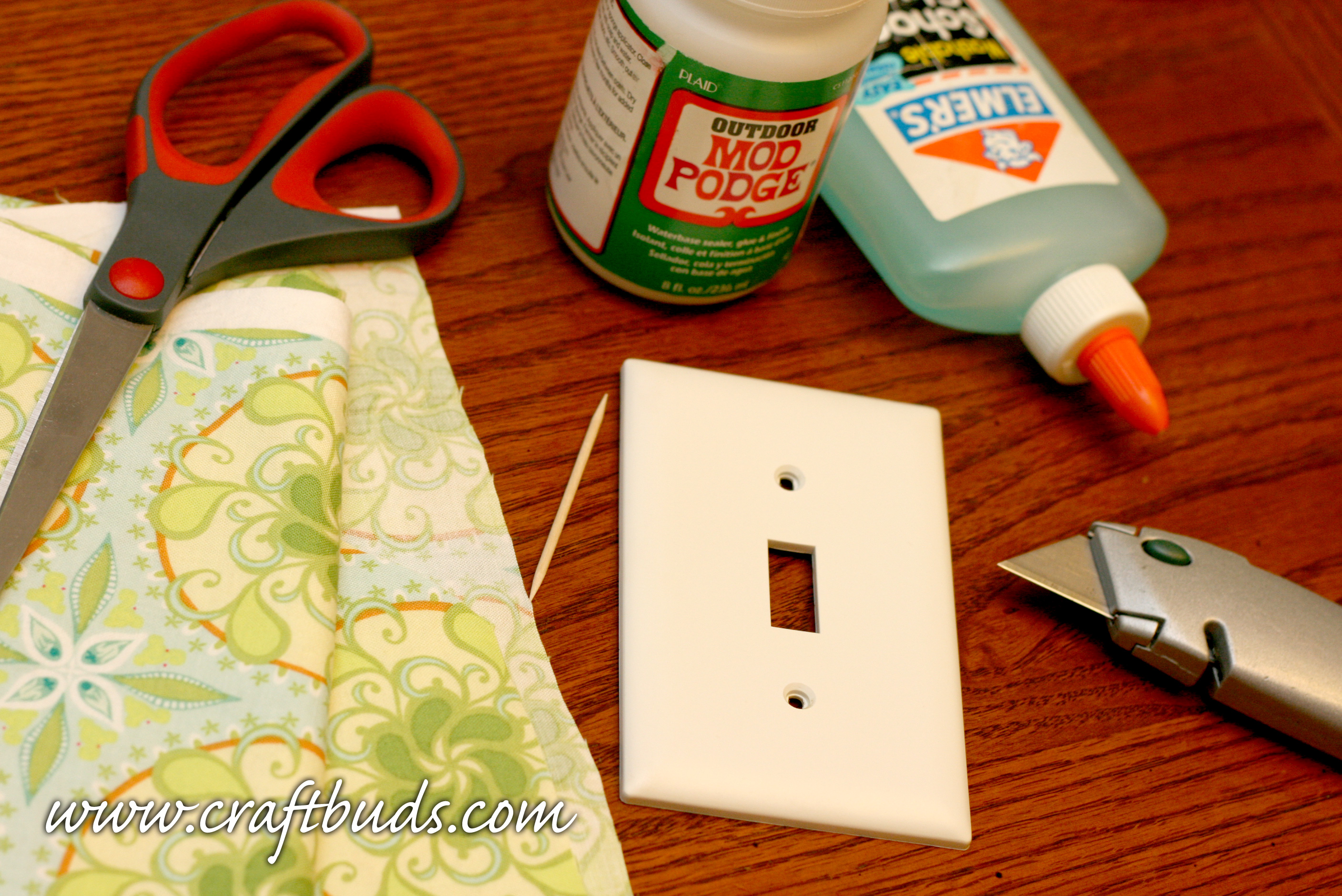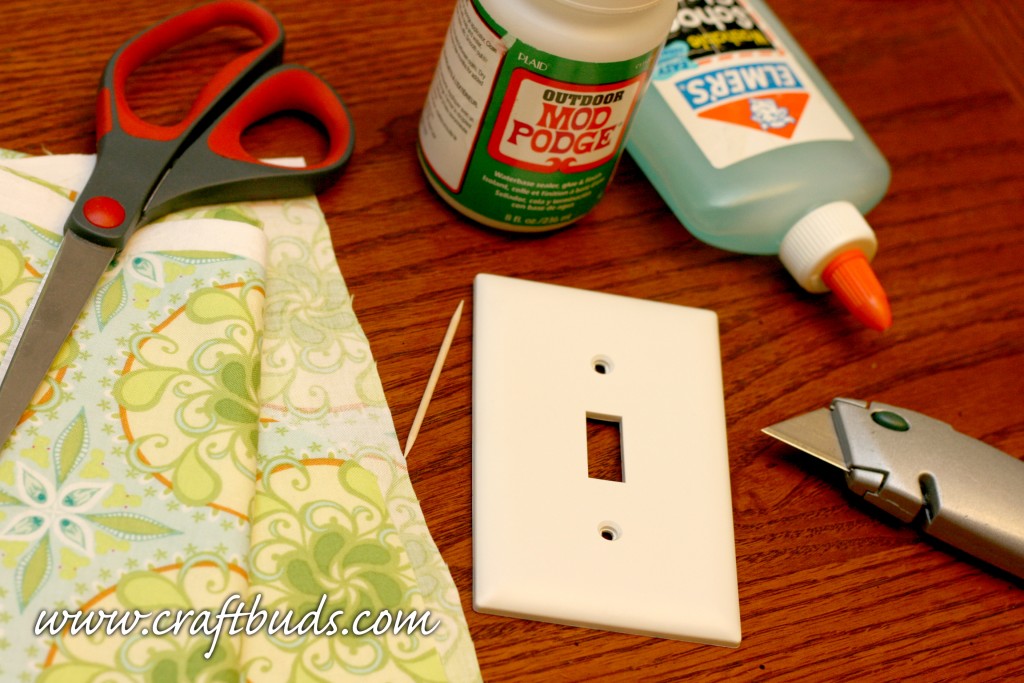 Materials:
To make your own light switch plate, you will need:
– Fabric, wrapping paper or thin paper with a printed image
– Switch plate – used or new, metal or plastic
– Pair of scissors
– Adhesive or spray glue
– Spray lacquer (or acrylic gloss) or Mod Podge
– Toothpick
– Utility knife and a cutting mat
Step One
Cut out your selected design or, if you have a piece of favorite artwork on your computer, use a graphics program to edit it to the right size and print. Hold the switch plate up to the light to find a good position for the light switch hole to fit into the picture. Trace plate boundary lines adding a margin of 1/2″ or so and then remove any excess paper with a sharp knife. Make notches at the corners – this makes it easier to fold the covering around the plate corners later.
Step Two

Spray on or brush on a coat of adhesive on the entire front of the plate and its back edges, using a paper plate or old newspaper to protect your surface. Press the fabric or printed image on the front of the plate, then flip the plate over to the back and fold the fabric or image over the edges around to the back. Use a toothpick or small implement to carefully handle and press any small pieces. Fold over the corners first, then the sides. Check the covering for possible bubbles, and gently press them out.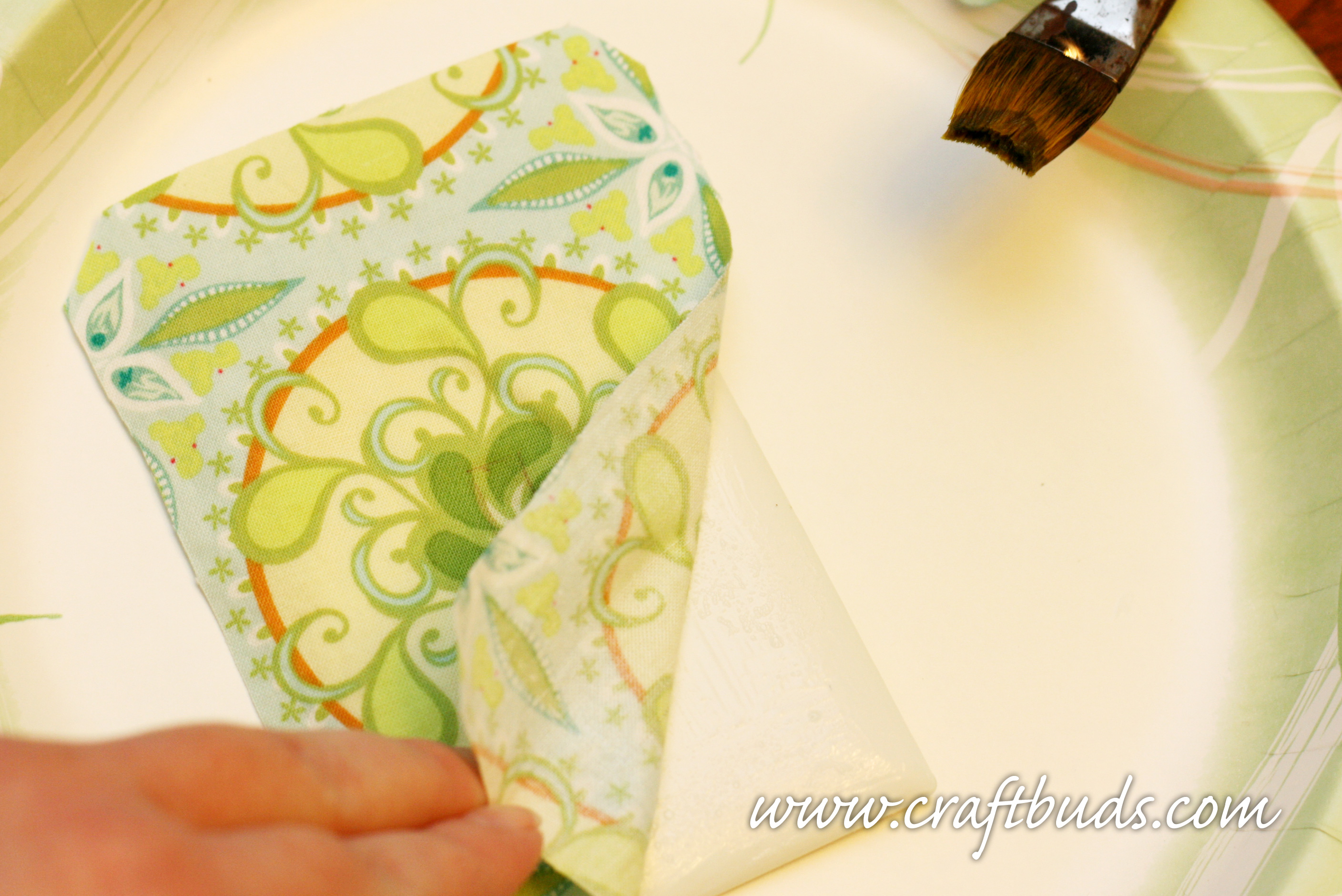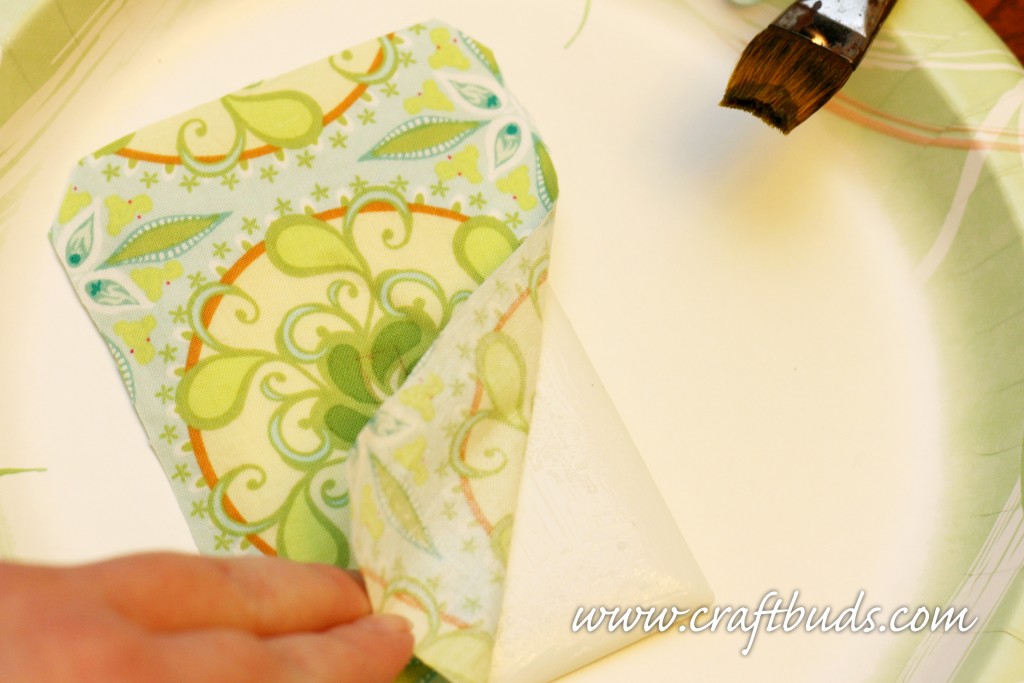 Step Three

Cut an 'X' in the center of the plate inside the switch opening and fold the triangles inwards towards center and to the back of the plate. Use the toothpick to make any holes (if necessary) for screws. If using fabric, use sharp thread snip scissors to cut out the switch opening all the way to the corners and to cut out the screw holes. Cover with Mod Podge or spray the front of the plate evenly with up to three coats of lacquer, allowing half an hour between coats to dry, and overnight before your new surround is ready to fit and use. Enjoy the new look!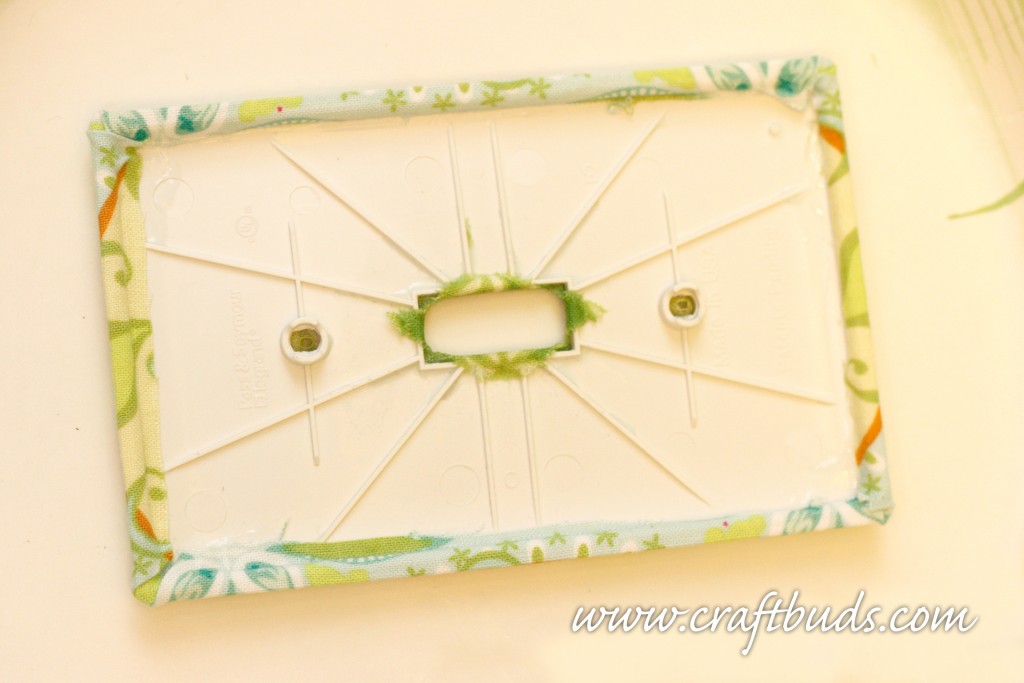 Although it is not difficult to make these at home, another option to design your own wall lights switch surround is to use a custom switch plate vendors (found via Amazon or eBay) and use the option to upload your own design and print. The high-quality switch plate is then created to your preferences.
Do you have any custom light switch plate covers in your home?
Note: This post was written in collaboration with Tesco Direct and Creative Bloq.