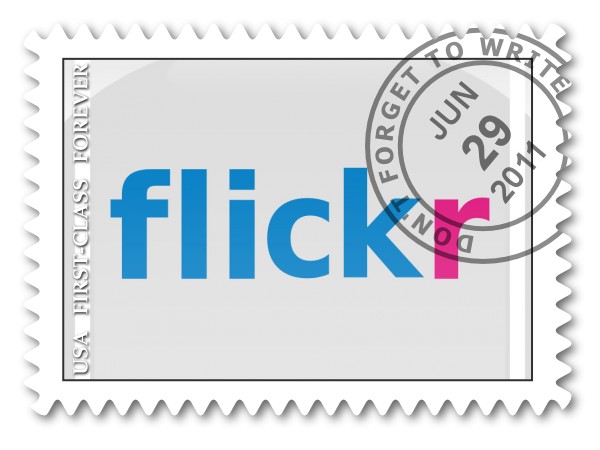 Everyone seems to have a favorite social media site, whether that's Twitter, Facebook or the more recent Pinterest. What Flickr offers bloggers and the handmade crowd is pretty unique, though other sites touch on aspects of its usefulness. Let's look at some effective ways to use Flickr to network, share your crafts and find inspiration!
A Photo Community
Flickr stores photos, but it's good for so much more. It's essentially a community of people who meet online and converse through images.
To join Flickr, you'll want to first select a user name. You can change your user name later, but your original will still show up in your URL. So if it's important to you to have your business name or Etsy shop as your URL, make sure you sign up with that name as your account. Each user is also identified by a Flickr ID number, which shows up in address bar from time to time.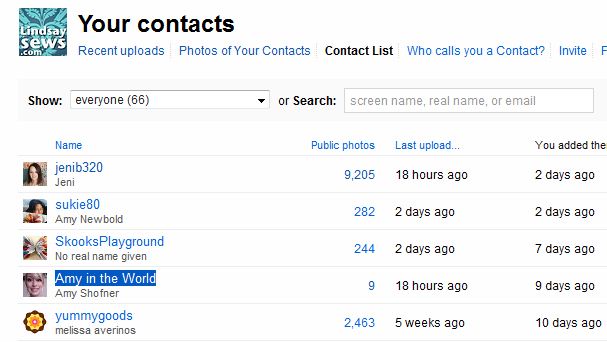 As friends are to Facebook, contacts are to Flickr. Add someone as your contact if you read their blog, e-mail with them or just enjoy looking at their photos. If that person wants to follow your Flickr uploads, they'll add you as a contact, too. Each week or so, you'll get an e-mail from Flickr with recent uploads from your contacts, though you can log in to your account to change your preferences.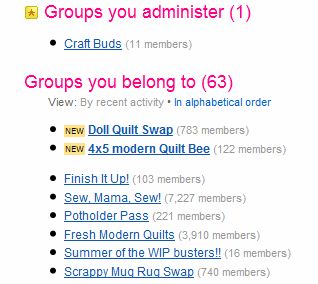 Groups are a key part of the Flickr experience. I'm a part of more than 60 groups, all of them about fabric and sewing. I'm also an administrator to the Craft Buds Flickr group, which we created for people to share their photos of crafts they make from our tutorials.
To contribute to the conversation in a Flickr group, you'll first need to upload photos to your account. Once your photos have been uploaded and tagged, you can add them to a group. First, join the group, then click on the text link that says "Add Photos" and select photos from your photostream that are relevant to add to the group photo pool.  For instance, if you've sewn a quilt with Moda brand fabrics, you could add it to the Mad for Moda group. You can also participate in a discussion thread, which is active in most groups.
Just be sure that you are there to play nice and not spam the community by posting links to your shop or blog in unrelated groups. If you want to join a public group and just browse, that's fine too! Lurkers are everywhere on Flickr, and there are still a few other ways to participate in the Flickr community, like . . .
Favorite a photo. This is similar to "pinning" a photo on Pinterest or "liking" a comment on Facebook. When you click the favorite button above a photograph (marked with the outline of a star), three things will happen. The star will turn yellow, the photo will be saved in your "favorite" images, and the owner of the photo will most likely be sent a notification e-mail saying "someone has added your photo as a favorite." This is useful for curating a collection of interesting photos as well as forming relationships with other Flickr users.
Comment on photos. When you leave a comment on a photo, the owner will be alerted by e-mail. To make your comments and photo descriptions more interesting, you can use basic HTML to style a phrase (bold or italicize) or add a hyperlink back to your website. Don't worry, because you can edit the comment later if the coding doesn't work as planned. I link back to my blog post for most of my sewing projects on Flickr, which gives people another place to find me if they want more info on a certain project (like what fabric I used, how long it took me and so forth).
Organizing Your Photos
When you upload photos to Flickr, you can immediately view them in your personal photostream. From there, you might organize them into sets, such as cooking, home renovation or quilting. You can then organize the sets into collections (like "My Hobbies" or "My Family Life"). The nice thing about sets is that you can batch edit them, meaning you can give each photo in a set the same . . .
Tags. Tags are keywords or short phrases used to describe your photos. For instance, I attached the tags cricut, father's day, dad, tie, handmade, card, and cricut magazine to my Dad Tie Card. (To tag a phrase of two or more words, surround it in quotes.) You can go crazy tagging your photos, but whatever you do, at least tag them with something. This will help people find you when performing random Flickr searches. Try words like the color of your item, the location of your photo, a website/handmade business name or any product brands you used in the item (like Caron yarn).
Membership Options
Flickr is a free service to join, although the membership has limitations on the frequency of uploads. In order to make a free membership last longer, you can upload photos that have already been resized to 600 pixels wide or smaller. By uploading larger photos, you may use up the monthly limit per month (300MB) more quickly. Flickr also processes smaller photos more easily.
Members who wish to upgrade to the Pro account can do so for $24.95 per year or $47.99 for 2 years. Once I'd used all of my free photo uploads (a limit of 200 which will show up in your photostream), I upgraded to the pro account for two years, because it's a better deal, and I can definitely see myself using this service for the next two years as a continue blogging. Pro account members also have access to metrics, which analyze the users Flickr page views and activity.
One reason I've uploaded many photos to Flickr is because I like the ability to copy the HTML code directly from Flickr to my Blogger blog. The medium-size photos are perfect for the width of my blog, and they have a clearer resolution compared to the photos I've uploaded directly into Blogger.
There's also a single button your can push which blogs your photo in Blogger, and another option to share your Flickr photos directly to Facebook. If you're not interested in sharing your photos with the world, you can change the privacy settings so that only you or your contacts can see them.
Creative Photo Tools
Make the most of your photos with fun editing tools from Big Huge Labs. (You can upload photos directly from your computer or pull photos from your Flickr or Facebook albums!) You've probably seen a few of them used online, but we bet you haven't tried all of them. Here's a rundown of some of our favorites:
Mosaic  Maker: Choose from a variety of shapes and sizes in the layout pull-down menu to create a photo mosaic of multiple photos.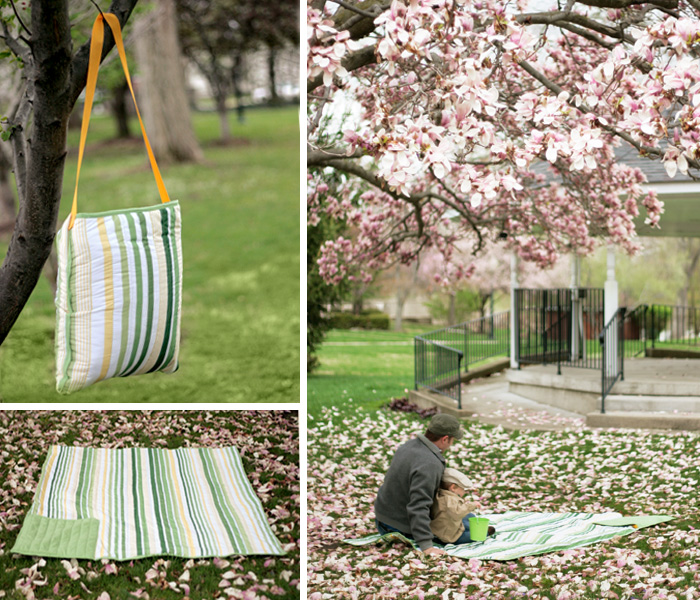 Hockneyizer is a cool polaroid effect for a single photo. Could use for a feature article on your blog.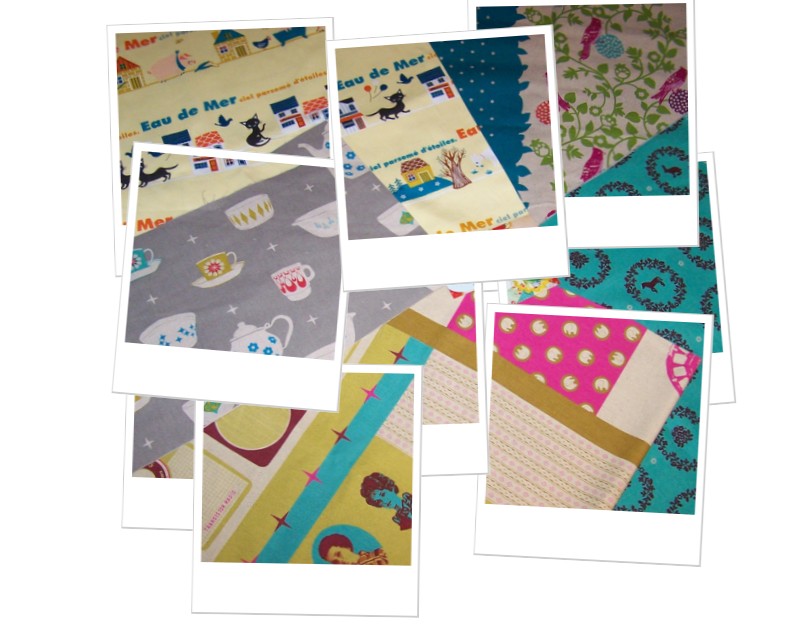 Color Palette Generator: Upload a photo and this tool automatically selects colors from your photo and provides 6-character hex codes, which you can use in your graphics or text.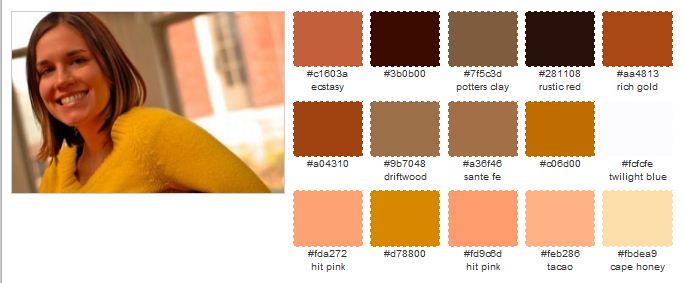 Captioner: Add thought or speech bubbles to your photographs before or after uploading to Flickr.
Profile Widget: Add this widget to your website to show off your personal or group profile and recent photo uploads.


Map Maker: Show off where you've been or where you want to go, and insert into your web page as a simple HTML code.
Photobooth
: Create a strip of headshots, product images or family pics for your sidebar. Add black & white or an antiqued effect for nostalgia.
So, there you have it: some fun new tricks to liven up your photo-sharing experience on Flickr. One of my favorite discoveries about Flickr is the abundance of
craft swaps
that take place there. It's also fun to log in and see what my contacts are working on, even before they've blogged about it. If you're on Flickr, feel free to
look me up
or join our new
Craft Buds group!
What do you like about Flickr, and how do you most often use it in the craftosphere?