Today, I'm excited to introduce a new online fabric shop to you, with a special sale and giveaway for Craft Buds readers at the end of this post.
And since we love to highlight craftepreneurs, I chatted with Modern Fabric Studio owner Amanda Norton to get the scoop on how she started her handmade business.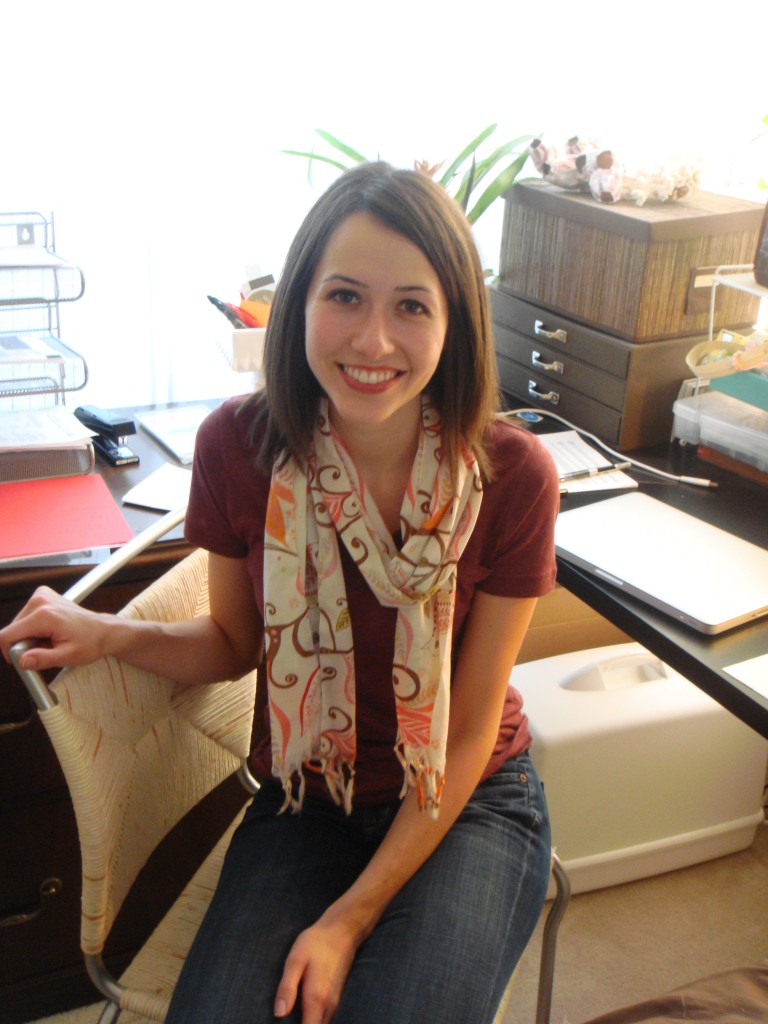 Amanda, what's your sewing story?
I have always been into crafting, but I started sewing only a few years ago. One day I came home from work. It was snowing and I knew I wouldn't be going to work the next day. I went and bought a sewing machine that night and locked myself up in my apartment and taught myself how to sew! I have been LOVING it ever since!
What made you decide to start up Modern Fabric Studio?
I fell in love with the designer fabrics I sewed with, and I have always wanted to own my own company. So, in short, that is how Modern Fabric Studio started!
What fabrics or designers are you loving right now?
My favorite designer is Anna Maria Horner. She was the first designer I started sewing with so I'm in love with all her fabrics! I'm also loving Tina Givens' new line, Lilliput Fields. The fabrics are absolutely gorgeous! And of course I love Amy Butler's new line, Lark!
What do you do when you are not busy creating or running the business?
I live with my boyfriend and our 5 month Chocolate Lab puppy, Hooper. I actually have a full time job in addition to Modern Fabric Studio, so I can definitely say life is a bit busy at times! I love to sew and I love crafting. I am a "Do-It-Yourself-er" at heart!
Sale!
Just in time for the season of thanks, Modern Fabric Studio is hosting a Thanksgiving Sale starting today, where you can get 15% off all Anna Maria Horner, Valori Wells and Etsuko Furuya / Echino fabrics through November 27th.
Amanda is also offering free shipping for orders of $35 or more for the duration of her sale!
Plus, get an extra 10% off your purchase with the coupon code craftbuds.
Giveaway!
Amanda is offering one Craft Buds reader $25 shop credit to spend on anything in the shop. And with her ultra-affordable Sale Fabrics (designer cotton prints starting at $5 per yard and designer voile starting at just $8 per yard) that's a whole lotta fabric to love . . .
To enter:
Stop by Modern Fabric Studio and leave a comment telling us what you'd like to buy with your shop credit.
Subscribe to Modern Fabric Studio's newsletter and leave a comment.
Like Modern Fabric Studio on Facebook and leave a comment.
That's 3 chances to win! This giveaway is open worldwide, and we'll choose one lucky winner on Saturday, November 19.