Out of a whopping 602 comments, the four winners of Giveaway Day here at Craft Buds are: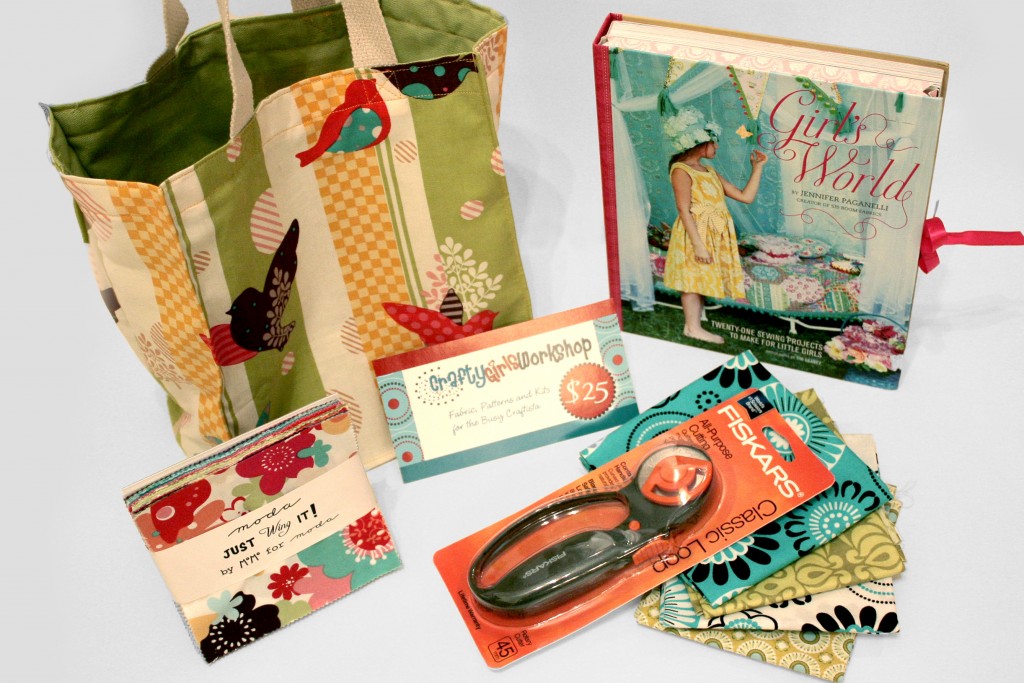 Handmade Tote and Charm Pack
#479, LeAndrea
Handmade Tote Bag and Just Wing It Charm Pack! Thank you for the giveaway!
$25 Crafty Girl's Workshop Gift Certificate
#216, Trisha Too
VERY nice!  I'd really like that awesome tote and charm pack, or the gift certificate to choose some other fabric!  Following you . . .

Rotary Cutter and fat quarters
#485, domestic diva
I'd like the tote or rotary cutter pack.
Girl's World book
#73, Kelly
What beautiful choices!!  Do I really have to choose??  I think I'd like the gift certificate for fabric!
Winners have been contacted via e-mail.
In case you missed out on some fabric goodness, the wonderful Crafty Girl's Workshop is offering 10 percent off with the coupon code CRAFTBUDS. There's also a $25 sale happening on Jelly Rolls, and lots of last-chance deals starting at $5 a yard.

And as always, check out our giveaway roundup for fun handmade and craft supplies giveaways happening this week!