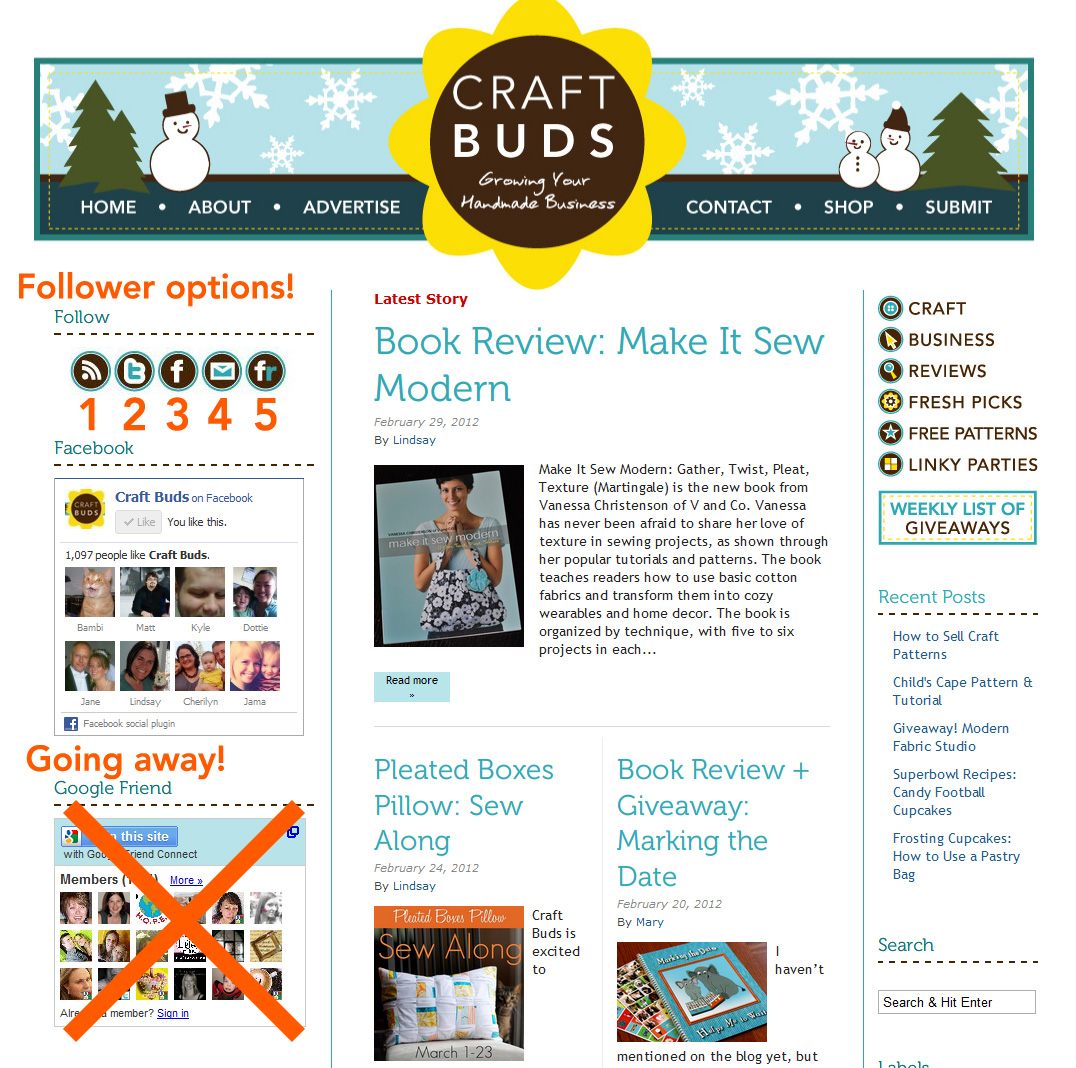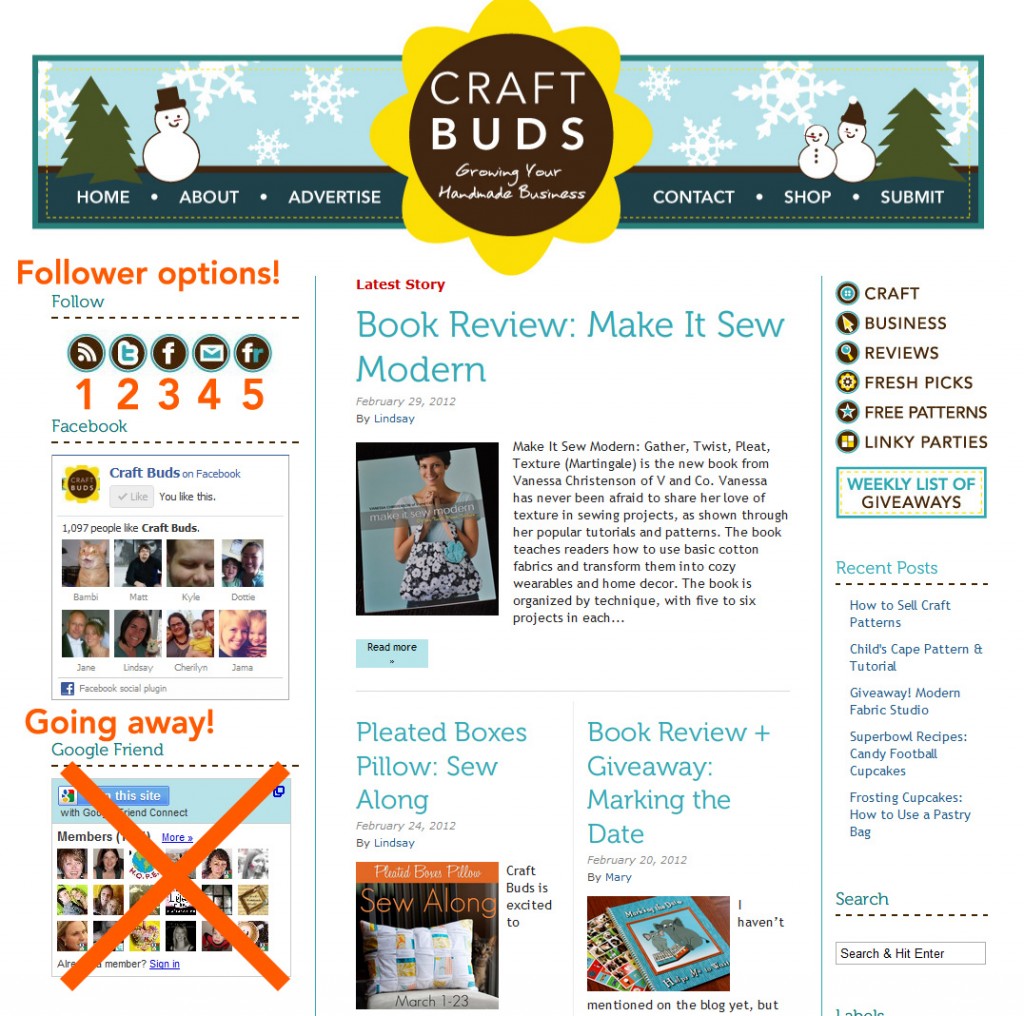 If you haven't heard the news yet, as of March 1 (tomorrow!), Google Friend Connect will be going away for any non-blogger blog. We're a WordPress blog so tomorrow you'll no longer be able to follow us through Google Friend Connect. The good news is that there's a lot of great ways to follow Craft Buds.

Option 1: RSS Feed
Just click the RSS button to subscribe through your favorite reader. Lindsay and I both use Google Reader, the same one you use with Google Friend Connect. It's the option below with the orange star next to it or you can choose your own favorite reader program. Once you click on the "Google" button, just select "Add to Google Reader" on the next screen.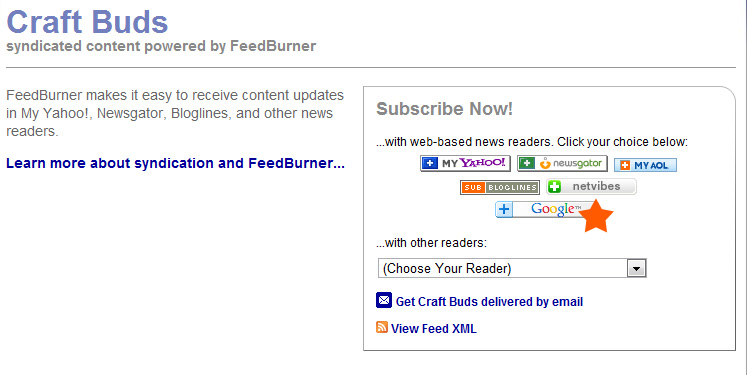 Option 2: Twitter
When we publish a new post on Craft Buds we put a link on our Twitter page. Click the link or Twitter button to go to our Twitter page and click "Follow" in the upper right corner (you must be logged in first).

Option 3: Facebook
Just like Twitter, when we publish a new post on Craft Buds we put a link on our Facebook page. We also use Facebook to post links to giveaways or let you know about special events or sales! You can click the link or the Facebook button on our site to subscribe by hitting the "Like" button, or you can hit "Like" in the handy Facebook box on the upper left side of our website.

Option 4: E-mail
Subscribe to receive our posts in your e-mail. Just click the link or the E-mail button and enter your e-mail to subscribe.

Option 5: Flickr
Although you can't use Flickr to stay updated with our blog posts, you can view photos of our projects and reader projects, or submit your own. Just click on the "Join This Group" option shown by the orange star below to be a part of the Craft Buds Flickr group.