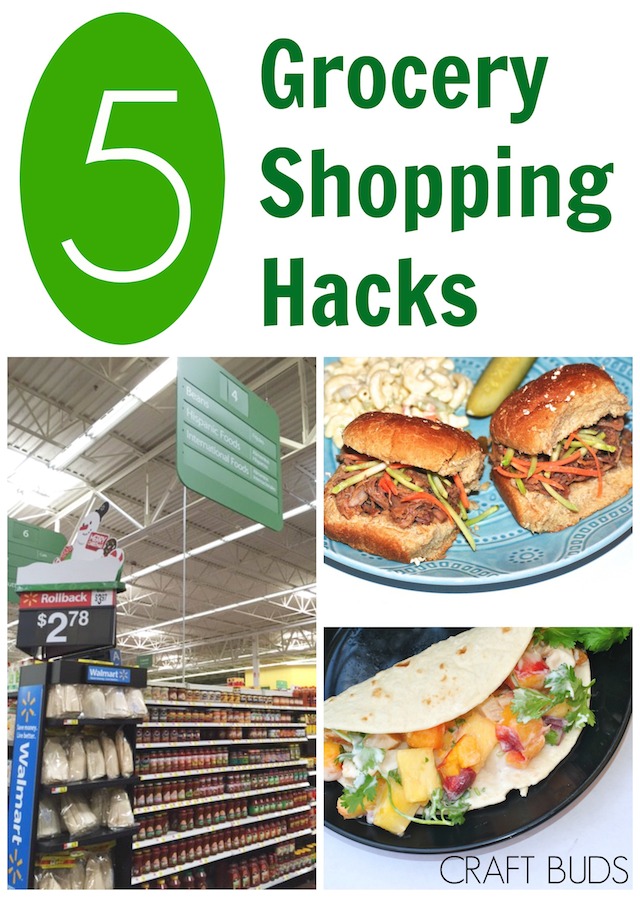 If you cook for your family most days of the week, you know how much time it can take. It's not just the actual time spent cooking, it's also the menu planning, list making and grocery shopping. Even if you love to cook, it's a lot of time dedicated to a single thing. Maybe you wish you had more time for crafting, reading or another hobby. Here are some tips to streamline your planning, shopping and cooking so you have as much free time as possible outside the kitchen.
1. Simplify According to Your Schedule
If you have certain days of the week where your work schedule is busy, your kids have after school activities, or there is some other addition to the schedule, take that into account before you plan out your meals for the week. On days where the afternoons are full of work or activities, plan something extremely simple for dinner such as make-you-own sandwiches or a baked potato bar. You can even throw in a pizza delivery night every now and then. Make the meal plan work for you, so you can spend more time outside the kitchen.
2. Stock Up on Grab and Go Snacks
If you have to spend time in the kitchen making snacks for the kids in addition to the time spent making meals, you'll be in the kitchen a lot. Stock up on snack items that your kids can get themselves so you won't need to spend a lot of time scrounging around for food during the pre-dinner hours. There are numerous options for healthy snacks that you can keep in your pantry and fridge.
3. Try Once-a-Month Cooking
This method works extremely well for some people and others hate it, so you'll probably have to try it out to see if it's for you. The concept definitely cuts down on your daily time in the kitchen. Once you take a couple days to prep and cook your meals for the month, all you have to do is toss dinner in the oven or slow cooker. This method also allows you to buy meats, cheeses and vegetables in bulk so you may save some money at the store.
If you want a little more flexibility, you can take a day every month to prep dinner for half of the upcoming days. That way on days when you have a busy schedule or just don't feel like cooking you can pull a homemade meal out of the freezer. You can either make casseroles that just require reheating or prep slow-cooker meals where you simply place all the ingredients in the slow cooker in the morning.
4. Try a Subscription Box
It seems like there are subscription boxes for everything nowadays, and there are even several options for home cooks! These dinner box subscriptions come with all the ingredients and instructions you need to make a home-cooked meal so you don't need to worry about finding a recipe and then shopping for the ingredients. There is also less food waste because the boxes include the exact amount of every ingredient you need for the recipes. There are several different brands and most offer trial boxes so you can see if it works for your family.
5. Choose Recipes with Overlapping Ingredients
One of the best ways to limit your time in the grocery store and kitchen is to plan your meals wisely. Try to find recipes with overlapping ingredients so you cut your grocery list down and throw away less food. Leftover rice can be used the next night to make fried rice. Use delicious and healthy flavored mayo from Hampton Creek for sandwiches one night and Mediterranean pasta salad later in the week. Look at the things you normally keep on hand in your fridge and pantry and build your meal plan with those ingredients in mind.
With all you have going on in your life, it's important to streamline your shopping and cooking activities so you have more time for all the other areas of your life. Freezer cooking once a month can save a lot of time if the method works for you. Dinner subscriptions boxes are another good option. Planning your menu around a set of common ingredients makes your shopping and cooking easier. It can take a while to find the right method for your family, but once you do, you'll enjoy all the extra time you're not spending in the kitchen.
What tips do you have to make grocery shopping and meal prep more efficient?
Disclaimer: This is a sponsored post and Craft Buds was compensated for posting.