You know when your kids go back to school and you're just a little bit jealous of their shiny new school supplies? Sometimes it's nice for the adults to get some new supplies too! Our friends at Expressionery recently added a huge variety of great items for yourself or to give as unique gifts. For back to school time, they sent over a notebook, notepad, weekly agenda pages and adorable paper and binder clips in a cute little bag. The fun part is that it's all personalized with my name so it feels extra special!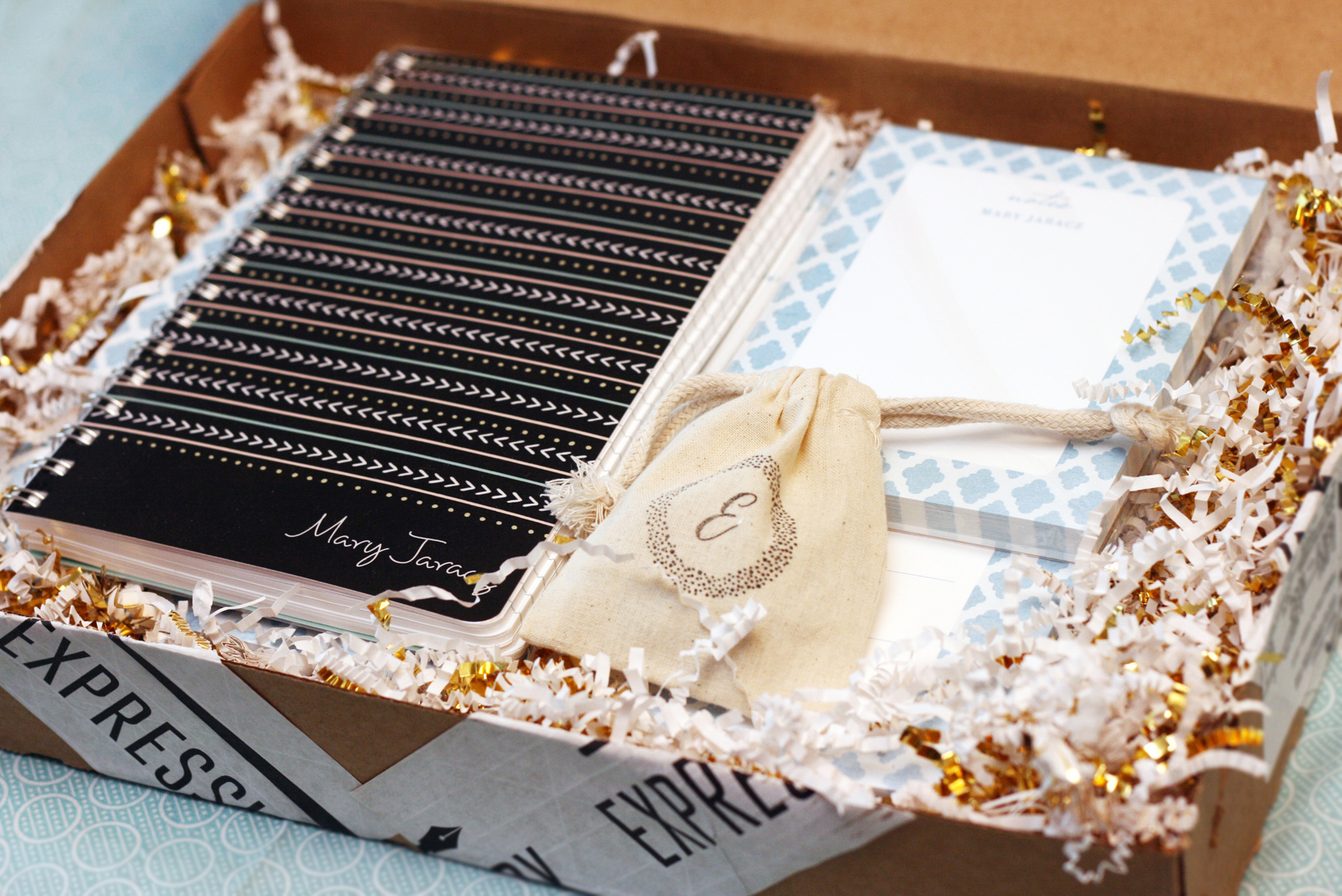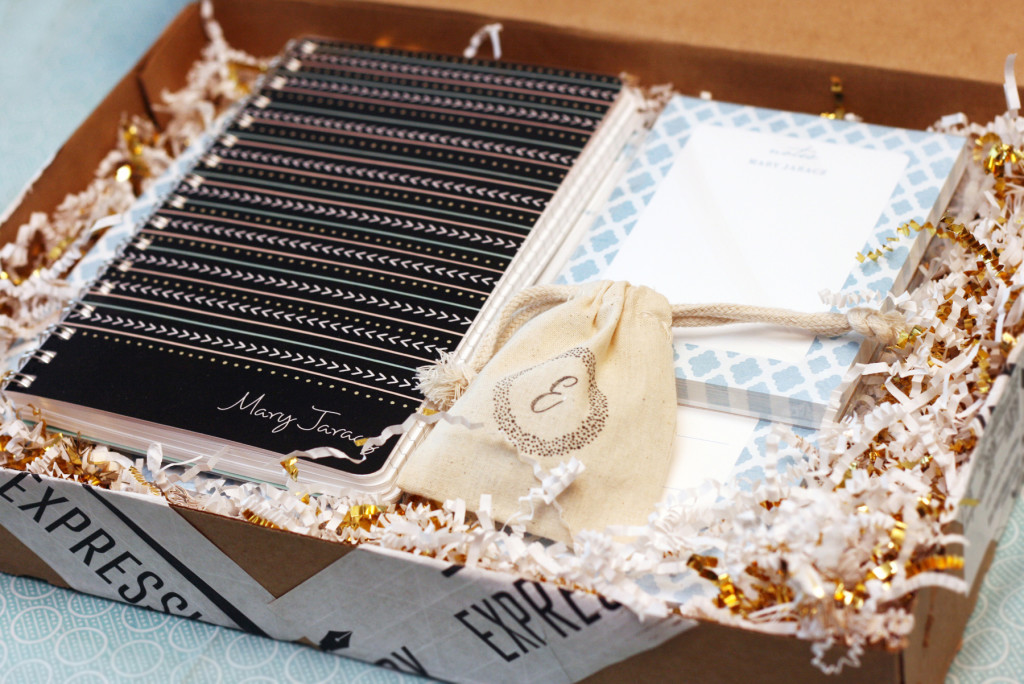 I appreciate that the items are packed securely with extra attention to detail like the gold and white crinkle paper used as packaging. It's a fun surprise to open the box and see everything so pretty and neatly organized!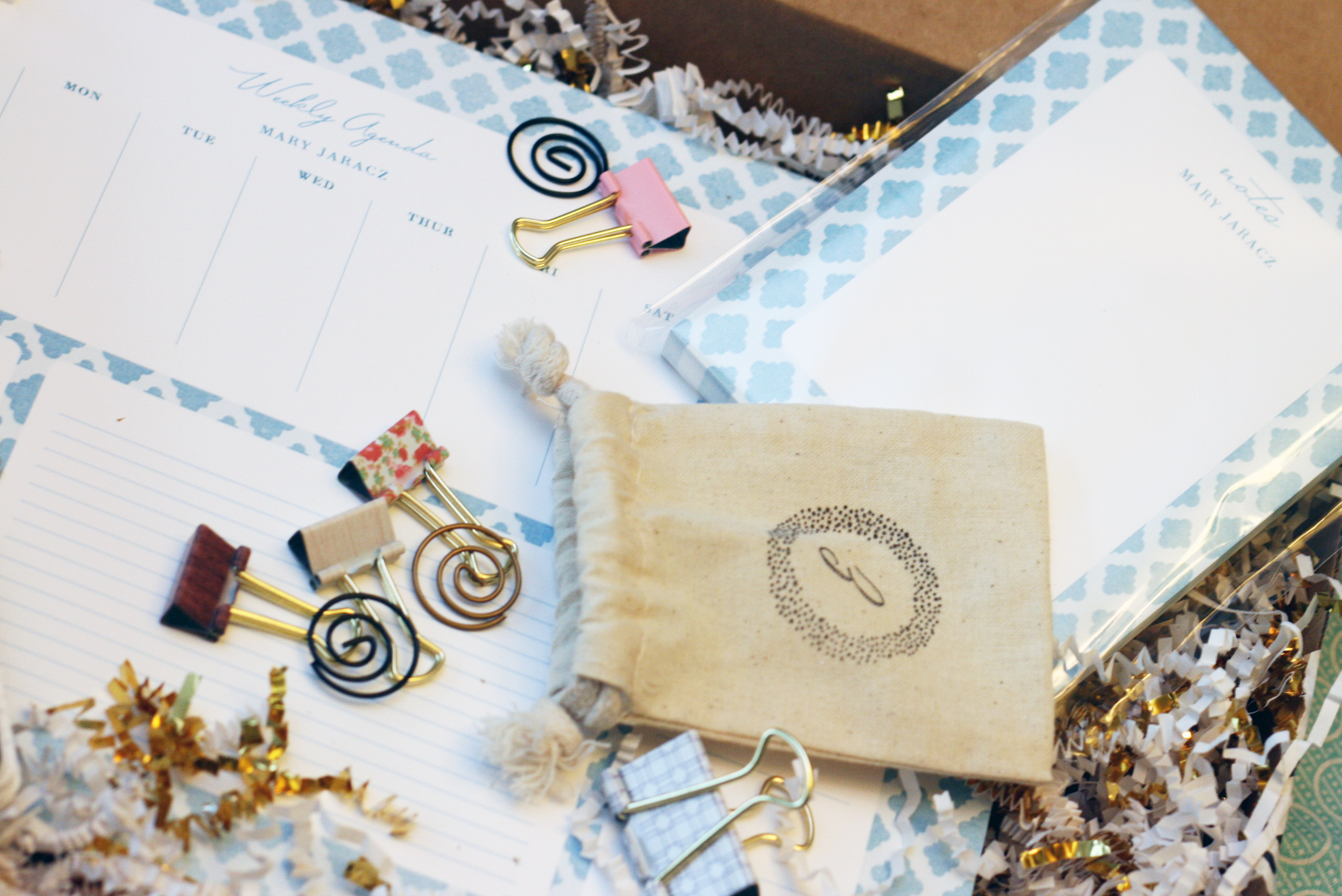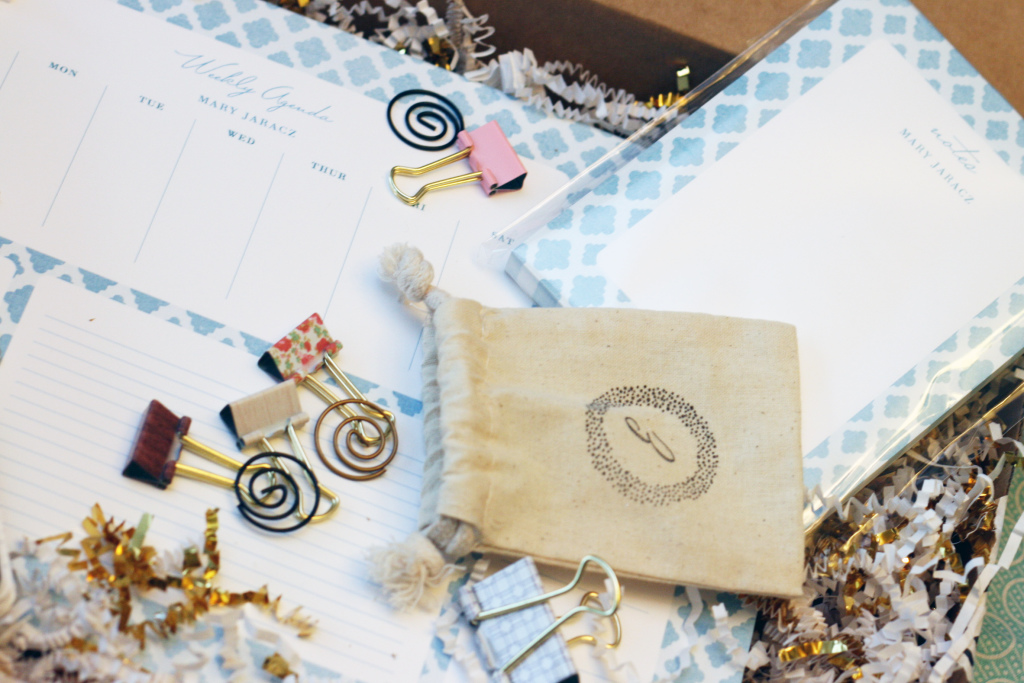 They've got tons of cute designs to choose from on their website for the products you see here (and more)! These would be great to use at home or in the office to make being organized more fun.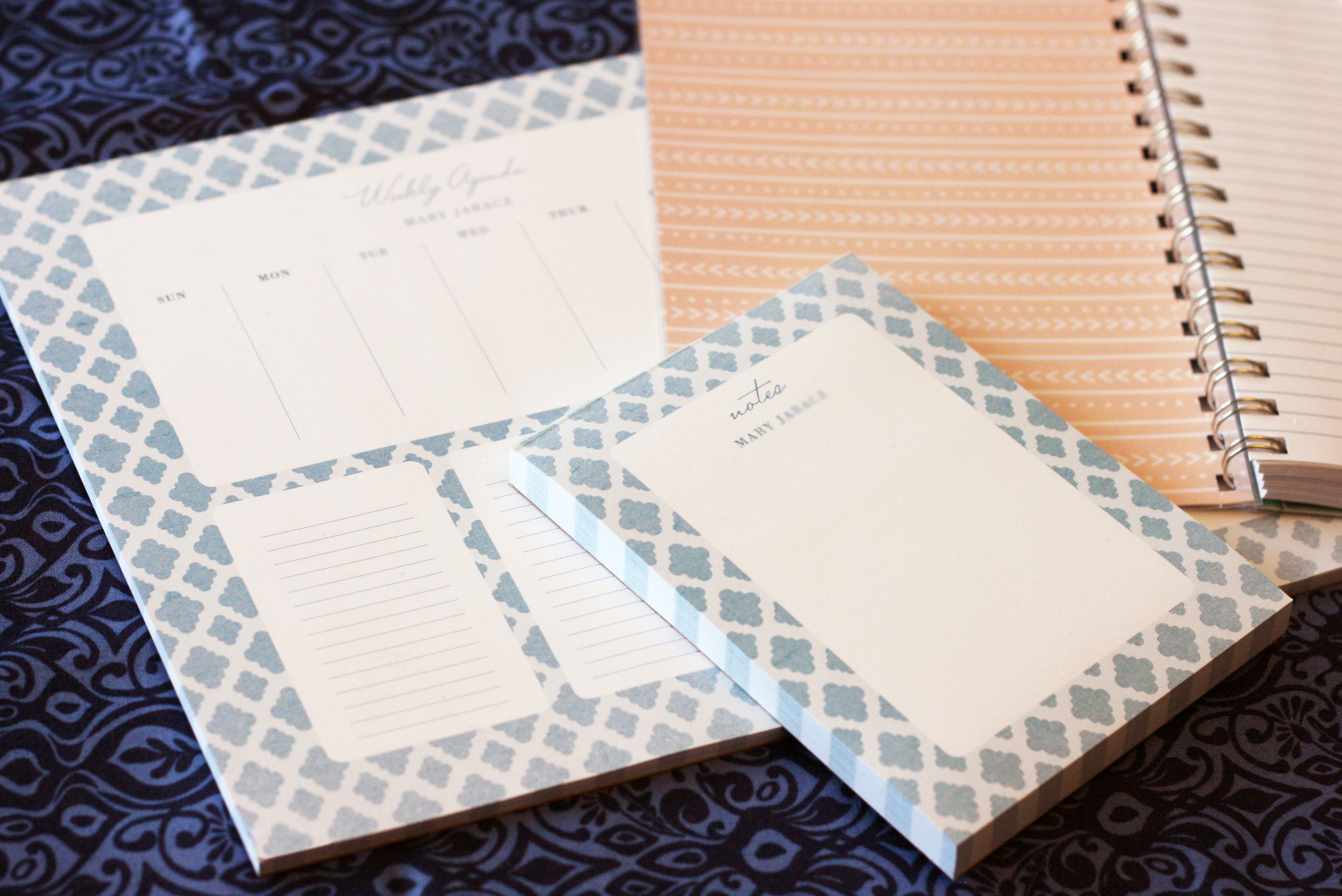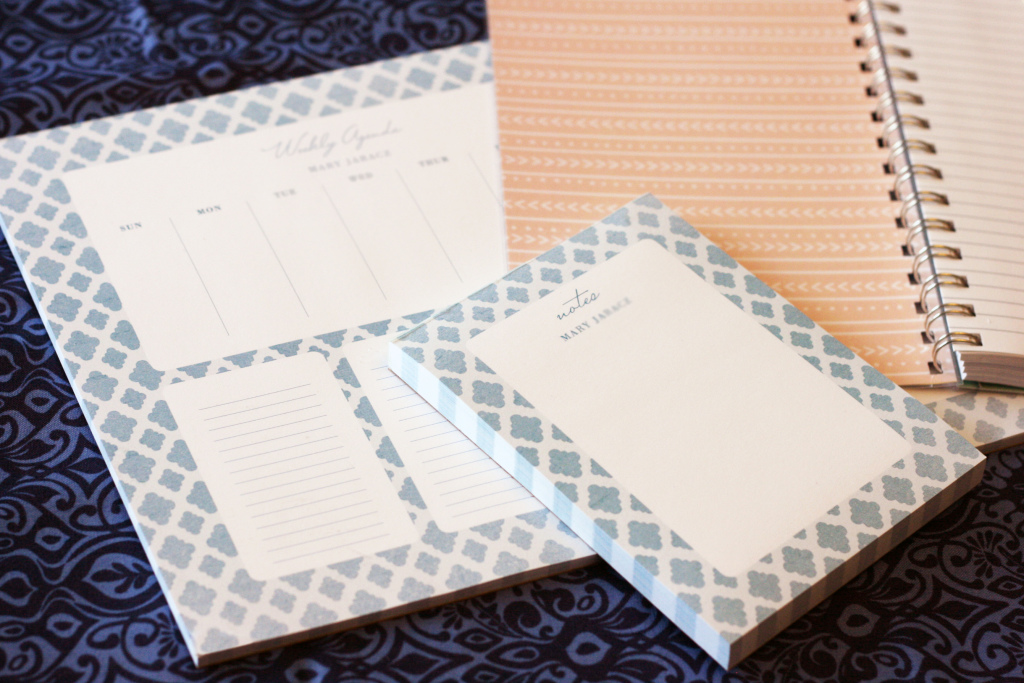 You can even choose your product and type in the personalization and immediately see what the final product would look like! It's a lot of fun to play around with the different fonts and layouts exactly to your specifications.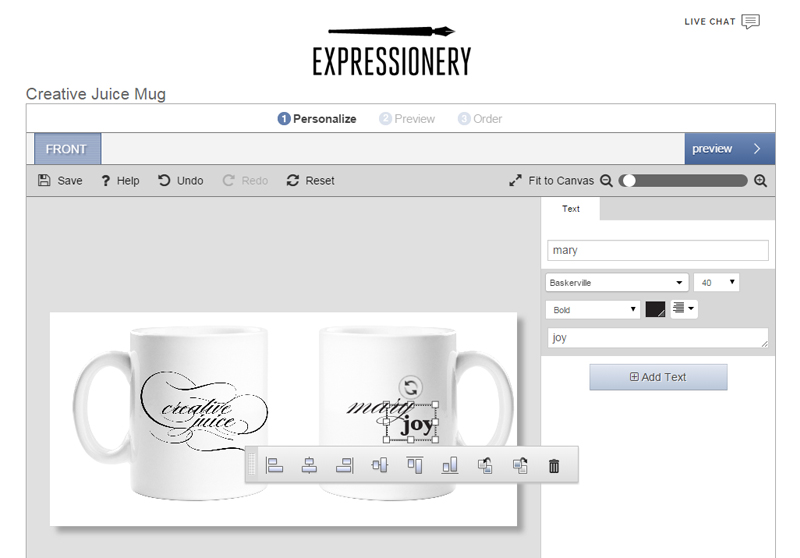 You can check it out now and use the coupon code SUMMERSALE for 30% off the entire site right now, plus free shipping on orders over $50!
Giveaway! $250 Visa Gift Card
Through September 12, enter Expressionery's contest for a chance to win a $250 Visa Gift Card!