Are you ready for Valentines Day yet? My son and I are part of an exercise class for kids and moms, and it's so much fun! We are getting ready to bring some healthy Valentine treats (that's non-candy Valentines…bananas, oranges, granola bars), and I decided we should try bubbles this time. My son loves bubbles, and I can't even blame him!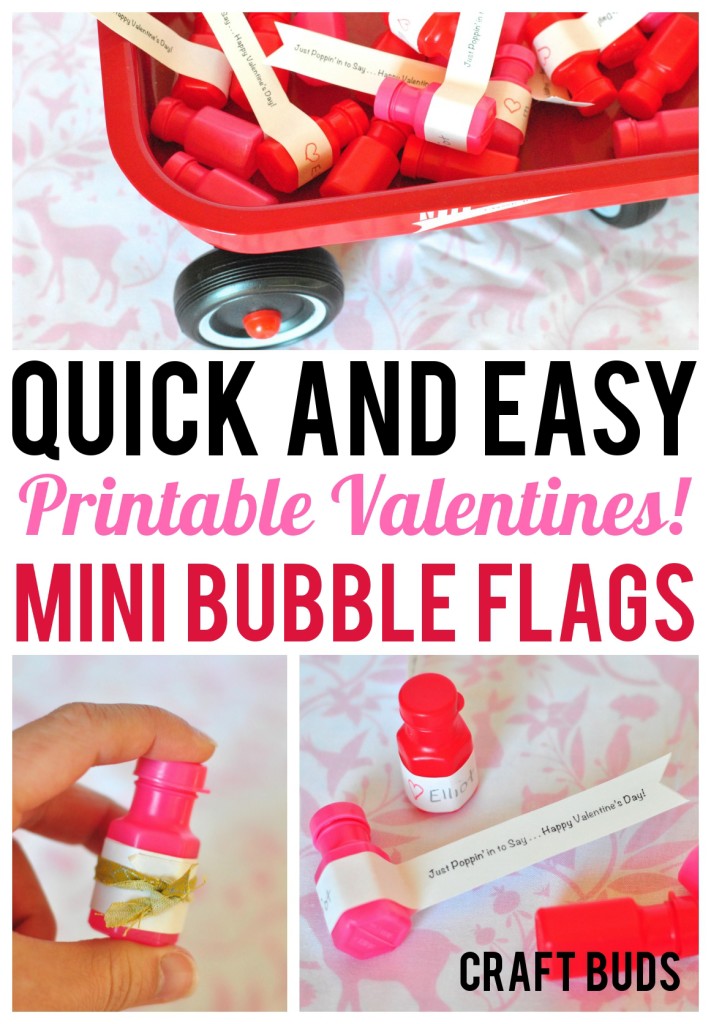 I couldn't find just what I was looking for in terms of a Valentine's Printable (using only black-and-white ink… very quick and easy), so I made my own. I love this printable because it won't take a lot of ink.The cutting doesn't have to be precise, and you can get your kids involved to help you.
You can download the free printable here, which makes 9 bubble flags per sheet!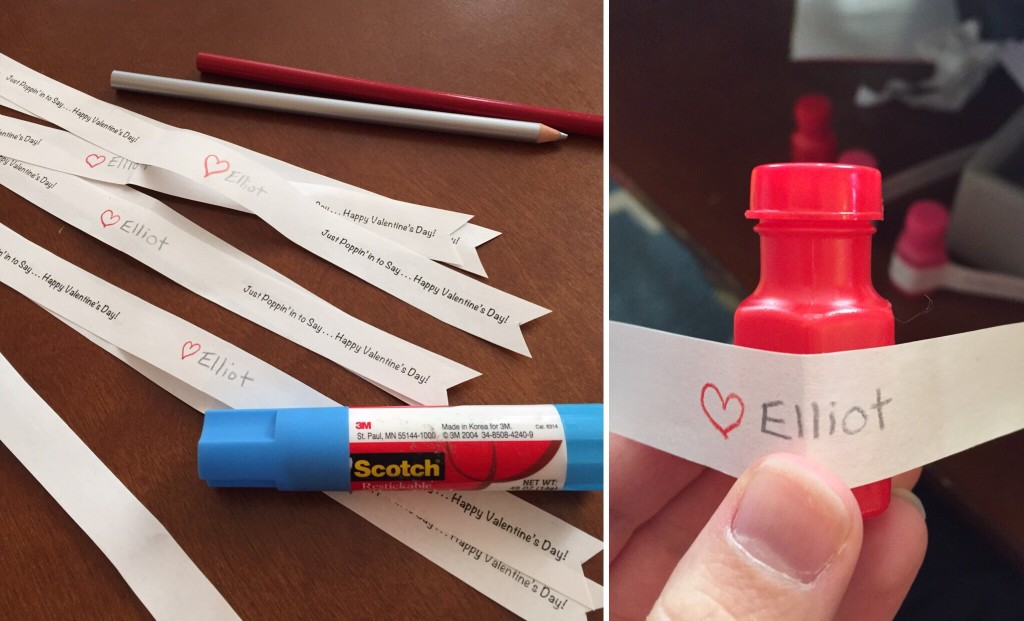 Once you've printed the Word doc, Trim apart each row with scissors, leaving the full text on each side (left and right). This will wrap around the bubbles, so the message appears on each side.
If your child is old enough, have them draw a heart and write their name in the center with colored pencils.
Fold each flag in half an use a pair of scissors to remove a "v" shape from each end to make a flag or pennant shape on the short, cut edges.
Open the flag. Use a glue stick to apply glue on the entire back of the flag. Place the folded edge on the bubbles, then fold in half, joining the pennant edges you just cut. Press both sides of the flag together, smoothing out any wrinkles!
If you want, you can roll the flag around the bottle and tie a piece of Baker's twine or even a scrap piece of fabric around it (as pictured above, in the first photo) to make it like a secret message.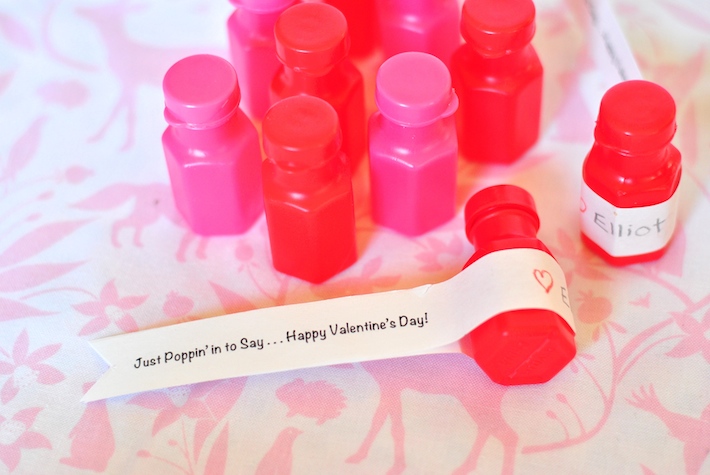 I picked up my bubbles 8 for $1 at Dollar General (I only spent $3 total on Valentines for my son's class!), but if you can't find them, here's a quick substitute on Amazon (affiliate link).
There you have it! This is a quick and easy Valentine, and you can use this free printable for personal use. If you're looking for a Valentine for your child's teacher, here's a great idea from Mary!