I recently bought a dress and thought, "This would look better with a belt." The high waistline meant none of my current belts would fit (without a long flap hanging off), so I found a faux leather one for $1 at Goodwill and set out to alter it to fit an empire waist dress. Here's how I did it.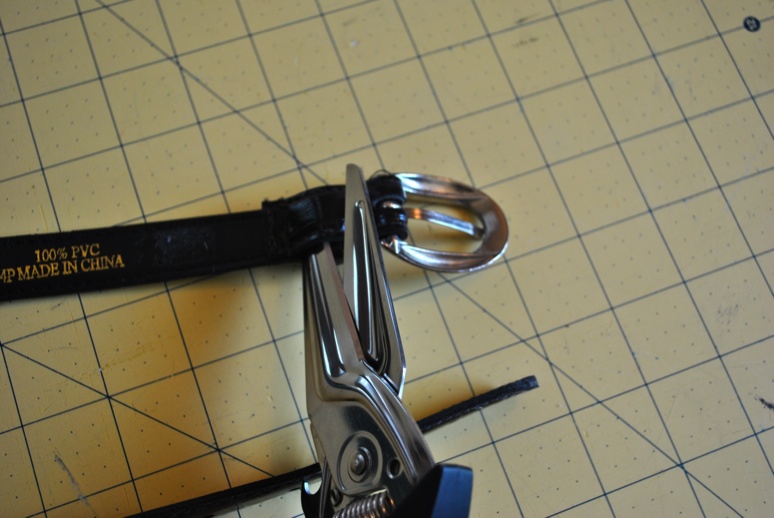 With non-fabric scissors (so you don't dull out your good shears), snip into the back of the leather holding the buckle.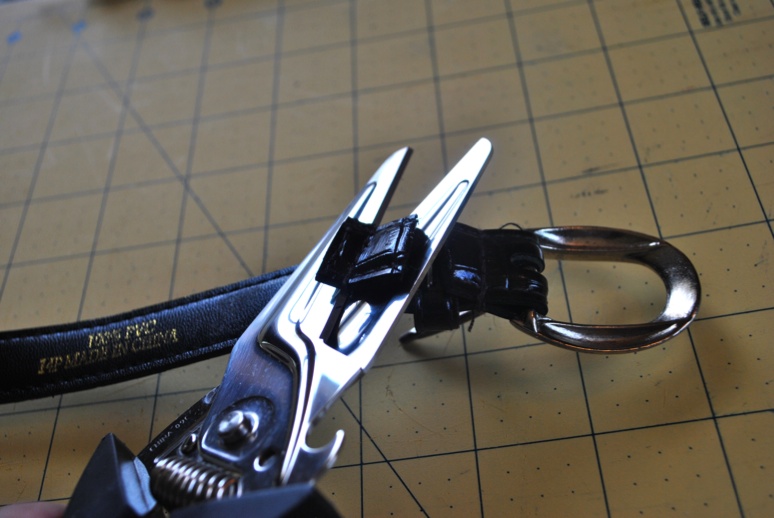 Cut completely across, then snip off the excess leather tab as pictured.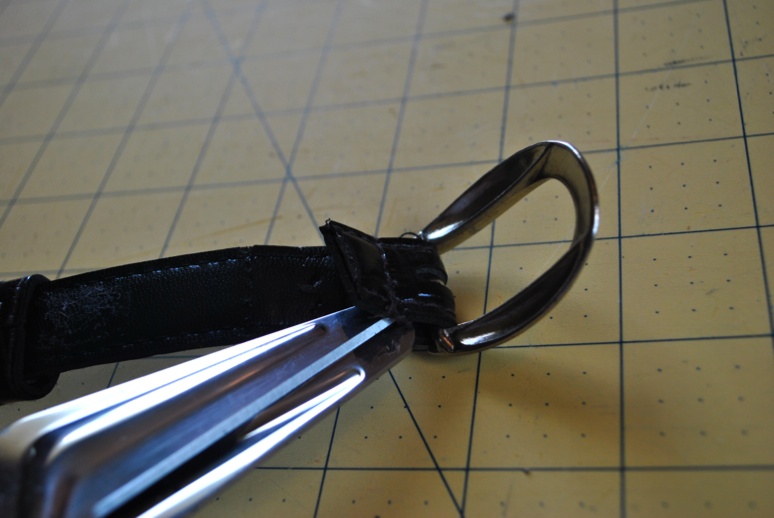 Now use your scissors to cut open the remaining flap and release the buckle. Snip through the thread only, not the leather belt.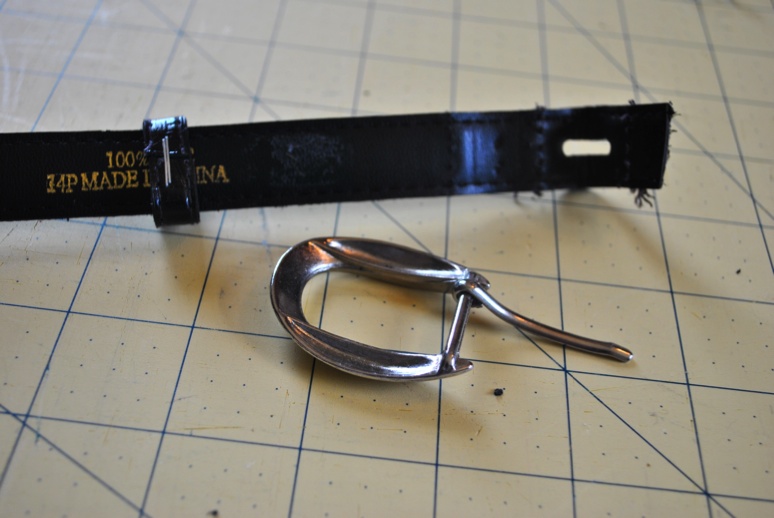 This is what your belt should look like disassembled.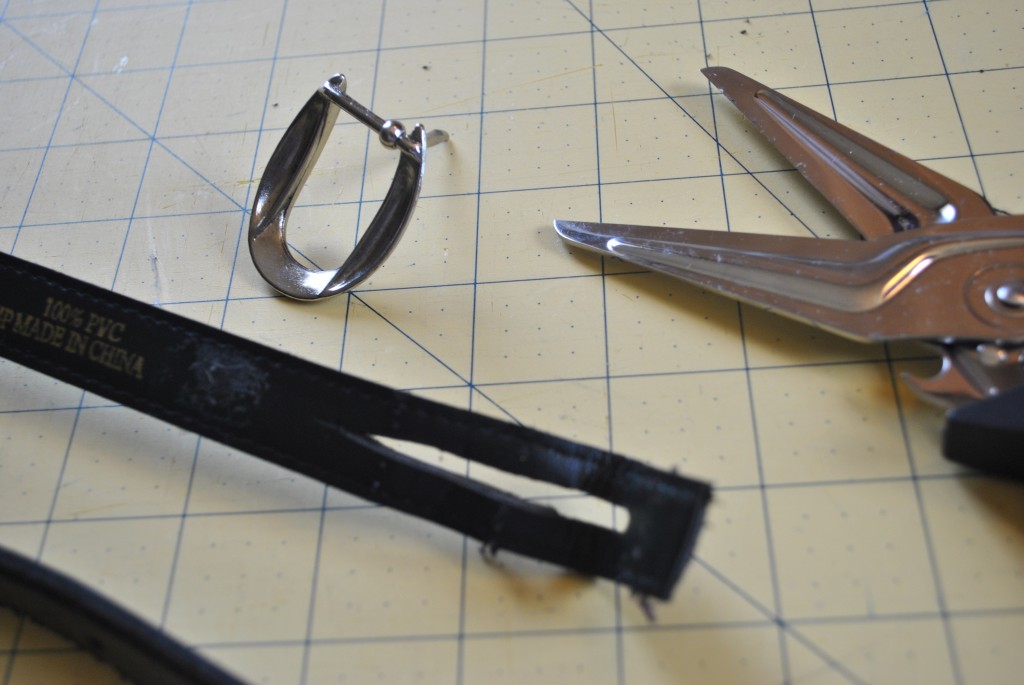 Use your scissors to widen the hole for the belt prong. I wanted to shorten my belt by about two inches, so I widened the hole by two inches.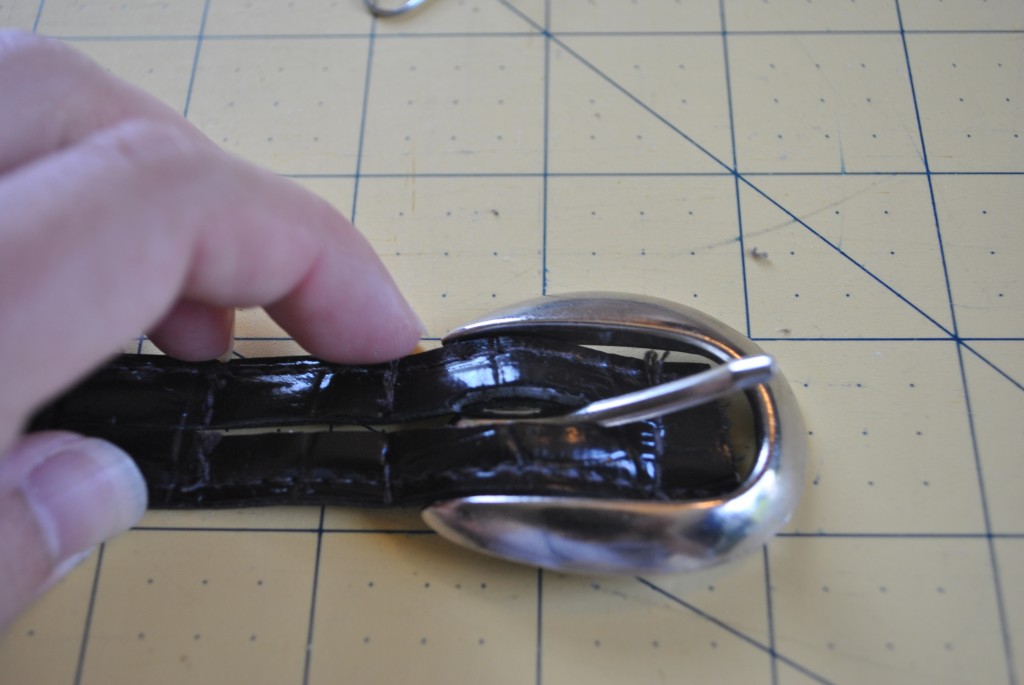 With the belt buckle positioned underneath the belt, slip the prong only through your newly created hole to the front side.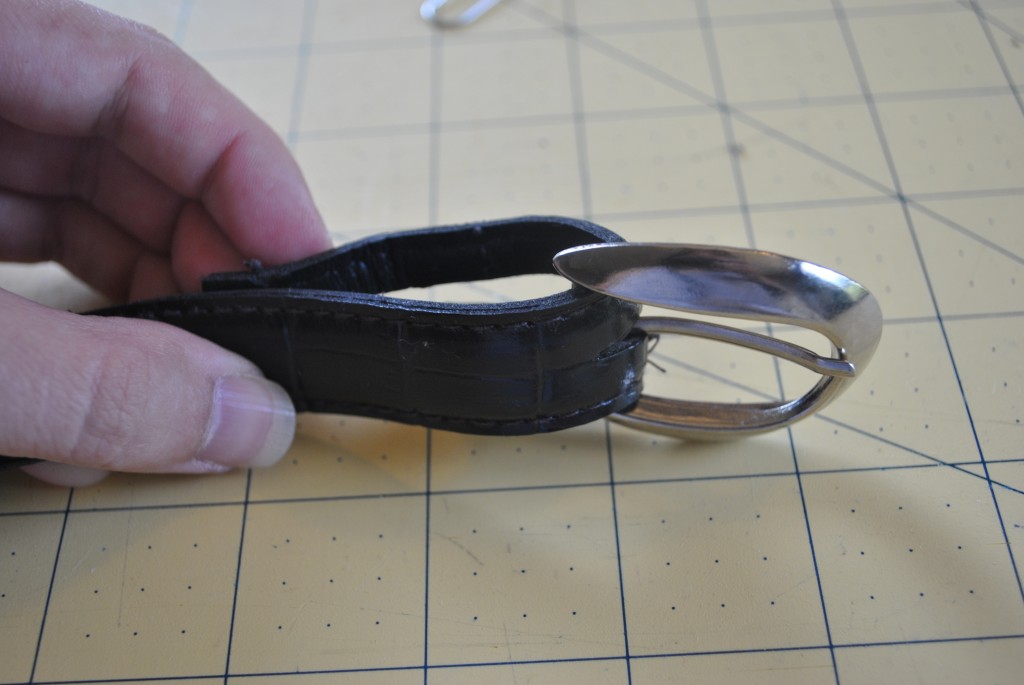 Pull the belt buckle through until the prong catches on the end of the long hole you cut earlier. Fold back the end of the belt and hold it together with your fingers.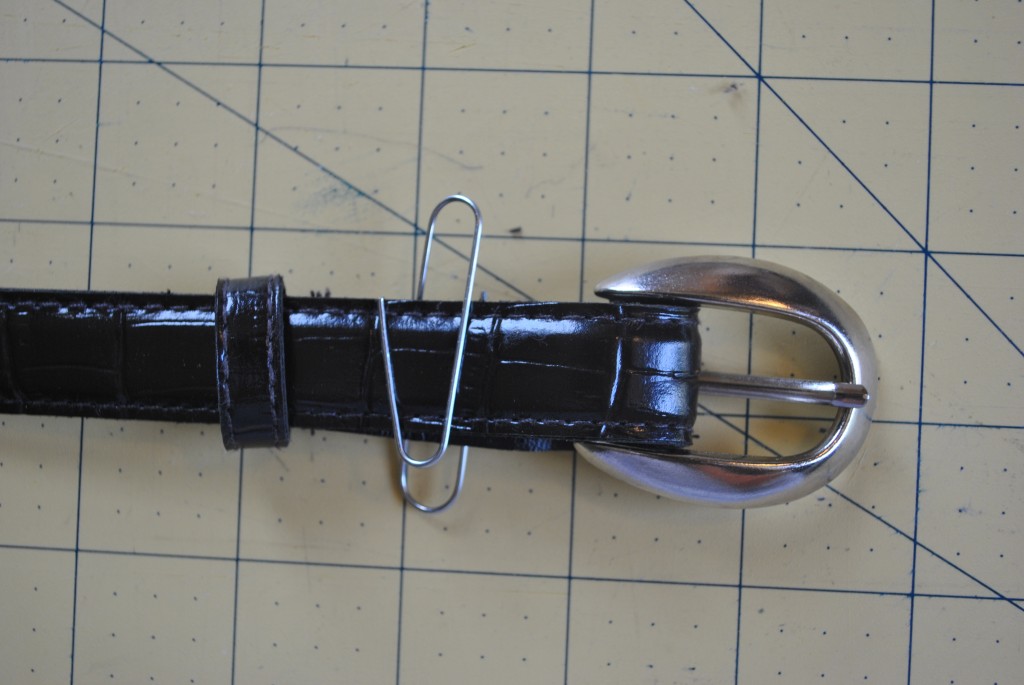 Before sewing, test out your belt to see if you have an ideal fit. Temporarily hold together the belt ends with the buckle sandwiched between. The tiny leather loop should also catch just inside of the folded leather back.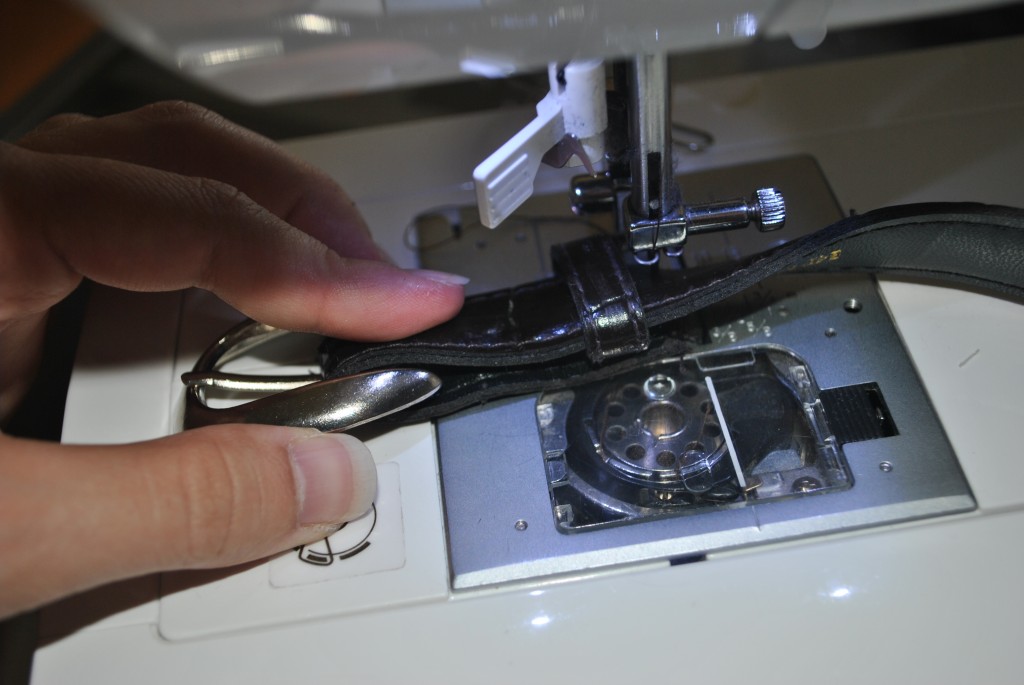 Take your belt to the sewing machine. I removed my presser foot to sew through this thick leather material. Warning: Take extreme caution when sewing without a presser foot because your fingers can easily slip beneath the needle without the extra protection of the presser foot.
To move the leather through the sewing machine without breaking your needle, turn the sewing machine's knob with your hand instead of using the foot pedal to create a slow and steady stitch. With matching thread, slowly stitch through both layers to attach the end of your leather flap to the belt. The leather loop should be positioned just inside your stitch line. I like to sew this step with the belt face up for a clean stitch line.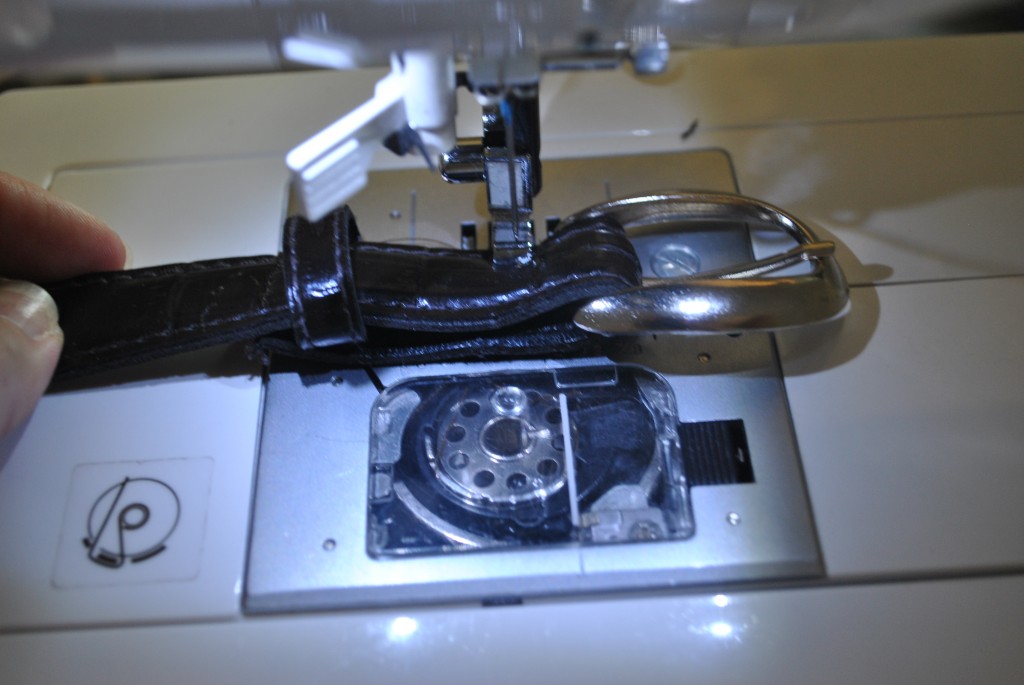 Flip your belt and machine stitch a line across both layers just beneath the buckle. Again, slowly stitch by turning the sewing machine knob with your hand, and trap the buckle inside your stitch line.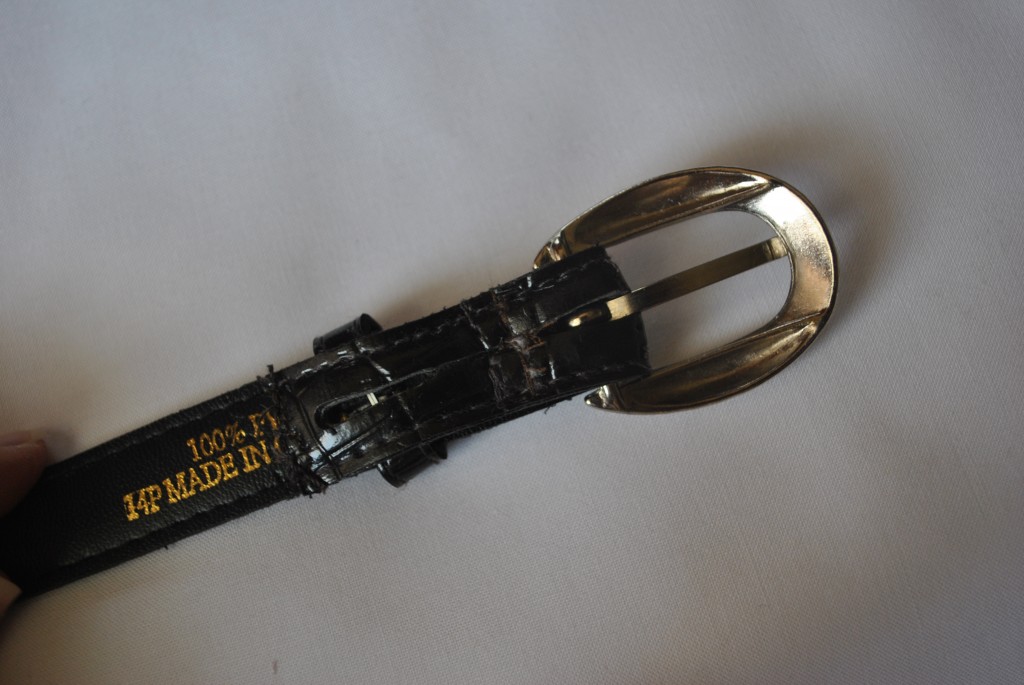 It's now ready to wear! Here is the back view of the completed belt. You can see that both the small leather loop and the metal buckle are trapped inside the newly secured and stitched fold.