This month for CHA (the Craft and Hobby Association Convention), Lifestyle Crafts is releasing lots of new dies and embossing folders. My favorite releases are the milk carton and hamburger boxes. Once the dies are run through the Epic (see my past post here for info on how it works), you have a flat sheet of paper cut and scored for folding. The hamburger box comes with 6 extra little shapes for making labels for each box and the milk carton comes with 4.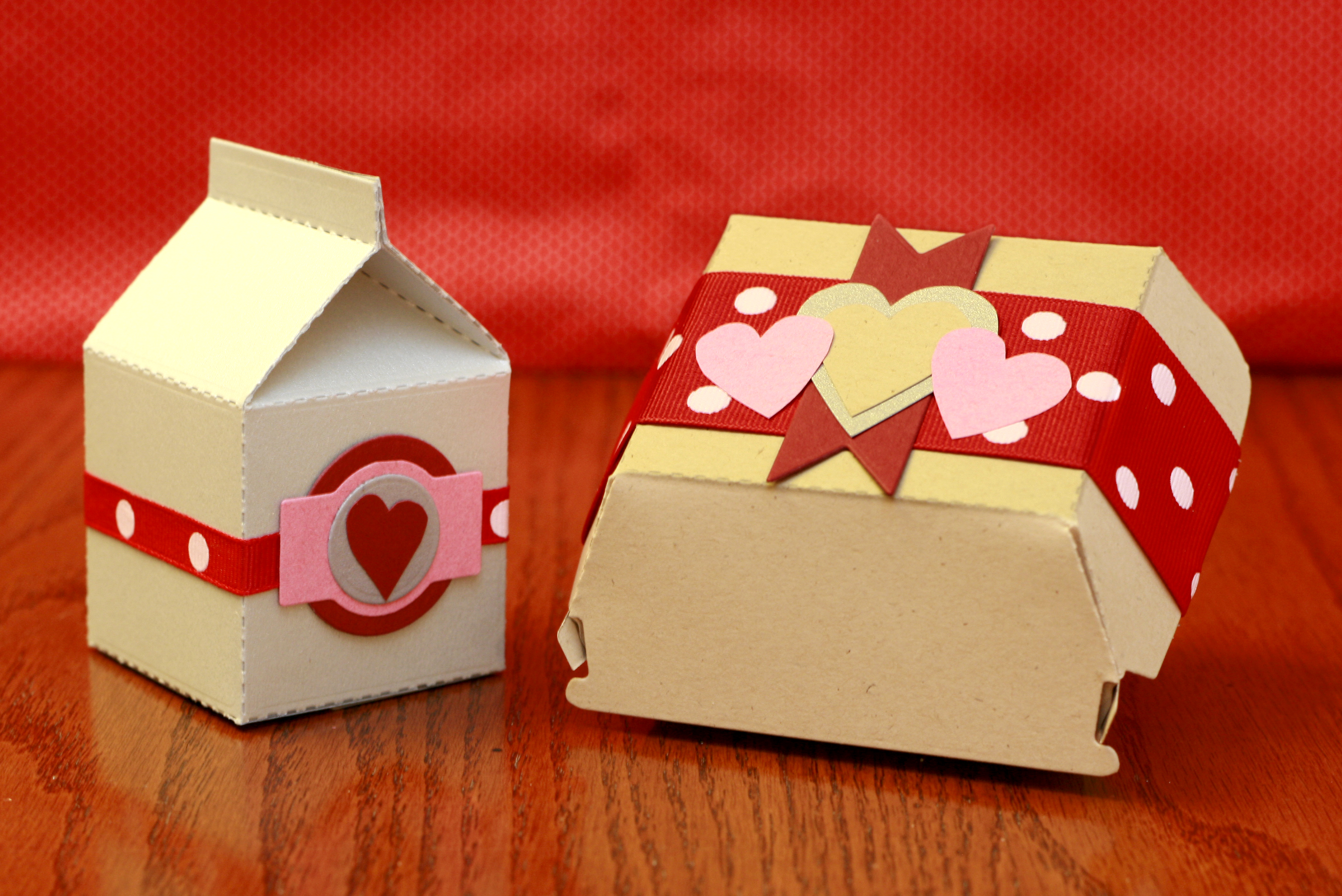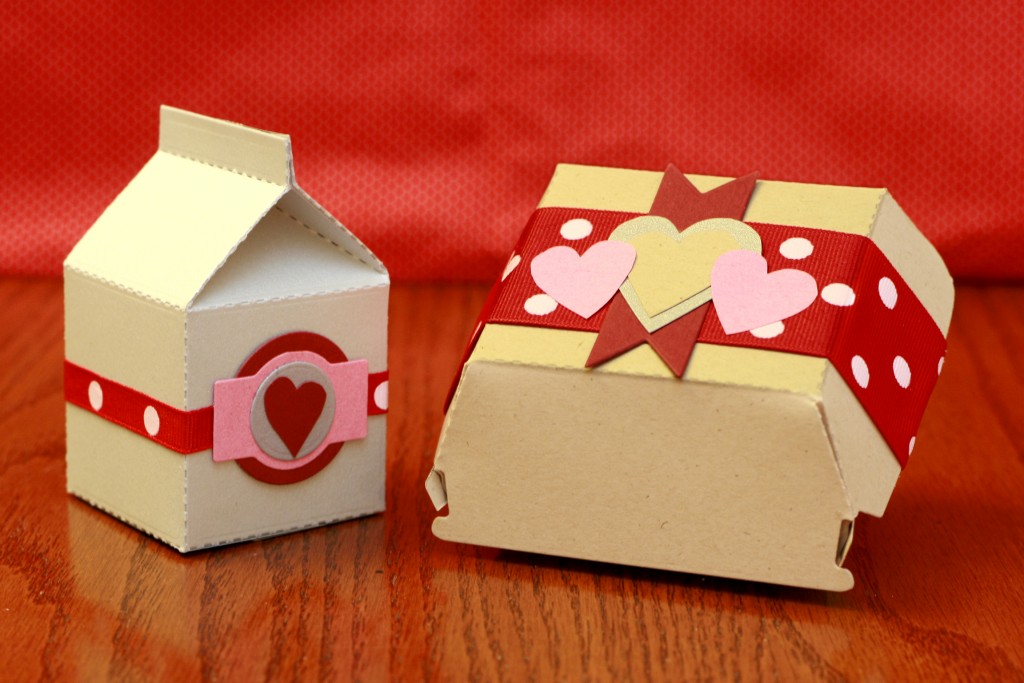 Once the sheets are cut, just make the folds and glue down the tabs. All the shapes I used except for the hearts come with the kits. Easy and super cute! I filled mine with small cookies (recipe below) or you could fill them with candy. I think these would make perfect party favors or Valentines for kids or adults.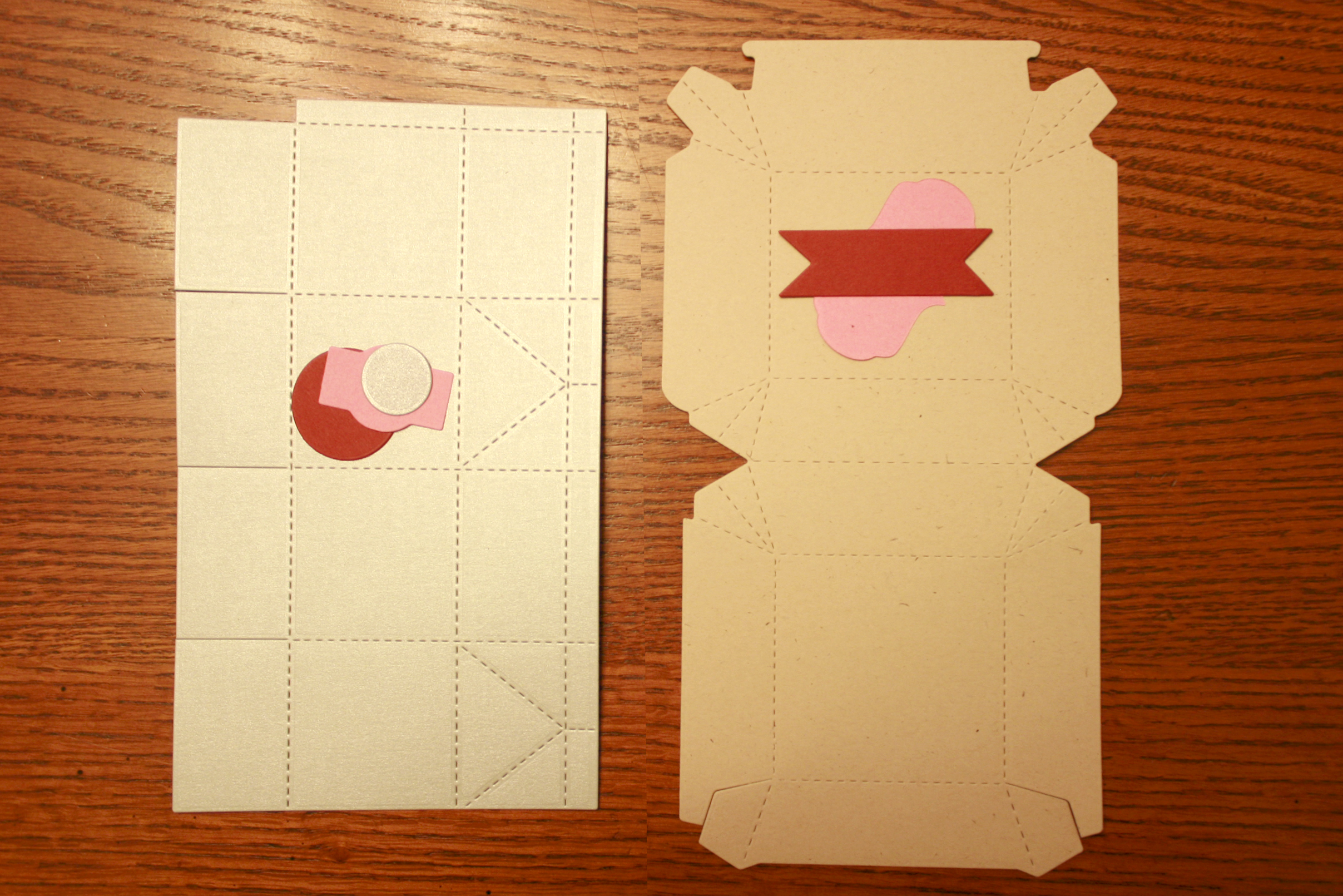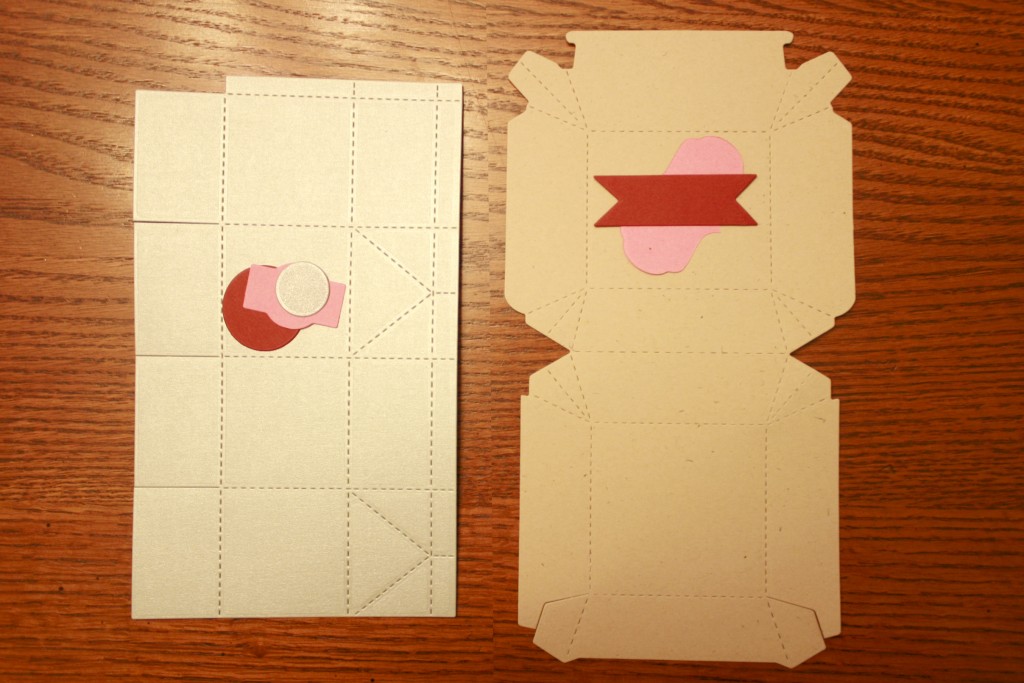 As always, if you're planning on buying anything from Lifestyle Crafts, use the code CRAFTBUDS for a 20% discount!
Cinnamon Heart Cookies
I filled mine with homemade heart spritz cookies. I used this spritz (cookie press) recipe from Allrecipes.com. The only thing I changed was using cinnamon extract rather than the almond and vanilla. I used the heart shape in my cookie press and used my finger to press down the mark left by the press: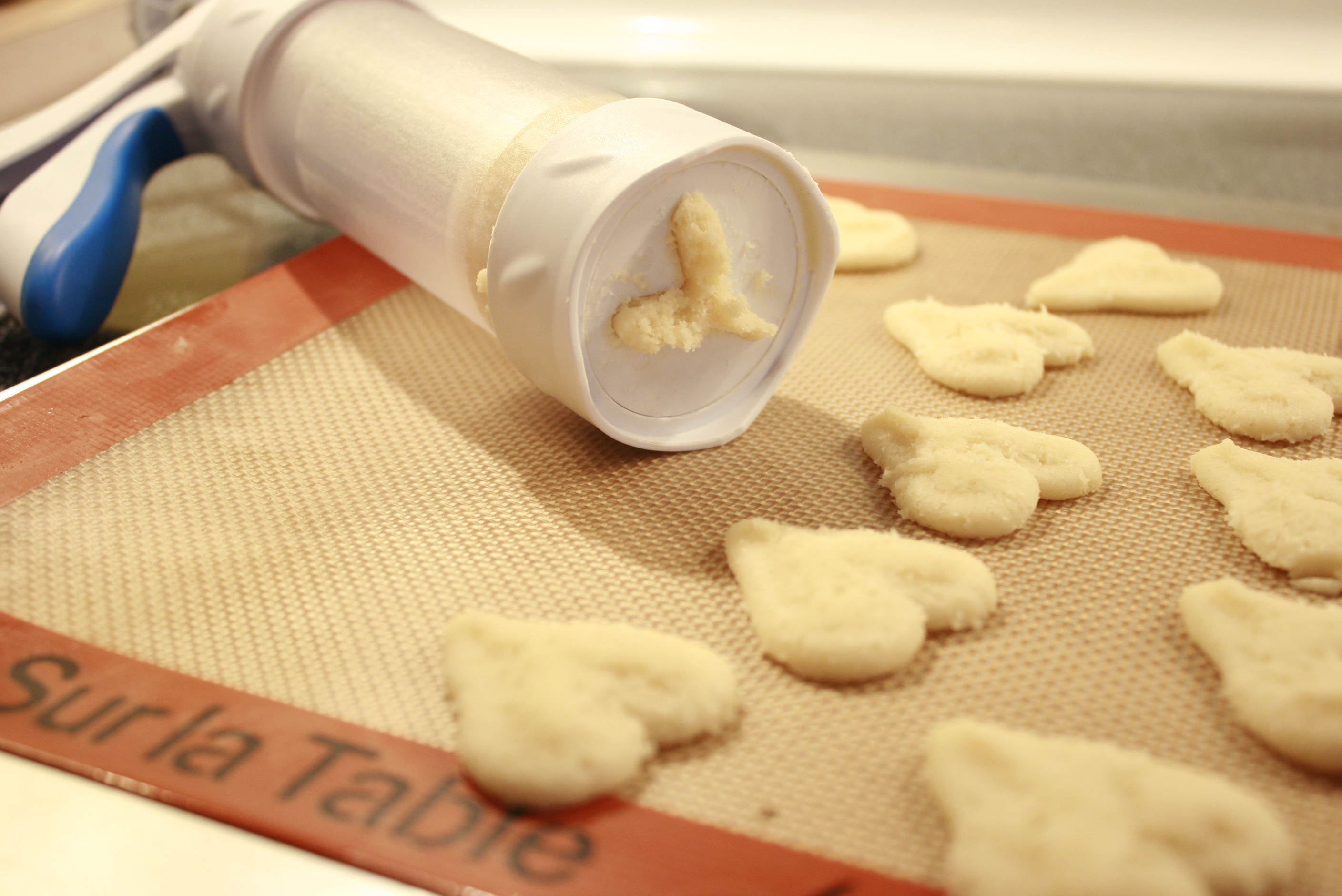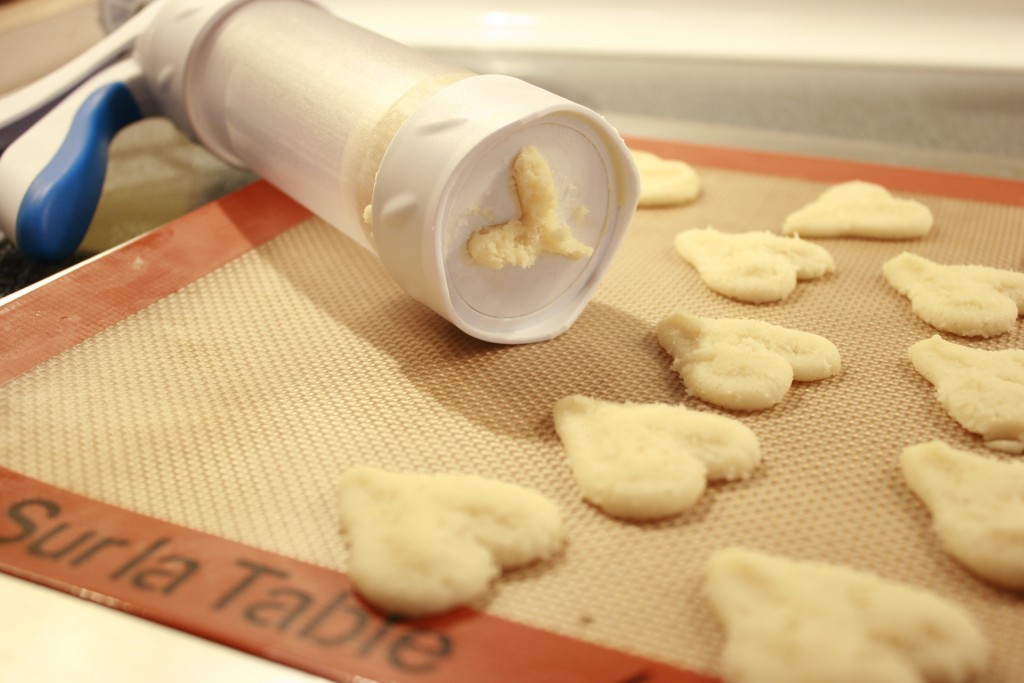 Cookies
Ingredients
2 1/2 cups all-purpose flour
1/2 teaspoon salt
1 cup butter, softened
1 1/4 cups confectioners' sugar
2 egg yolks
1/2 teaspoon almond extract
1 teaspoon vanilla extract
Directions
Preheat the oven to 400 degrees F (200 degrees C). Sift together the flour and salt; set aside.
In a medium bowl, cream together the butter and sugar. Stir in the egg yolks, almond extract and vanilla extract. Gradually blend in the sifted ingredients. Fill a cookie press with dough and shoot cookies about 1 1/2 inches apart onto an ungreased cookie sheet. If you like, decorate with sugar or sprinkles at this time.
Bake for 6 to 8 minutes in the preheated oven.
Then I dipped each cookie in a sugar cookie glaze, also from Allrecipes.com here and added sprinkles and red hots. You can replace some of the water in the frosting with cinnamon extract if you want a stronger cinnamon flavor.: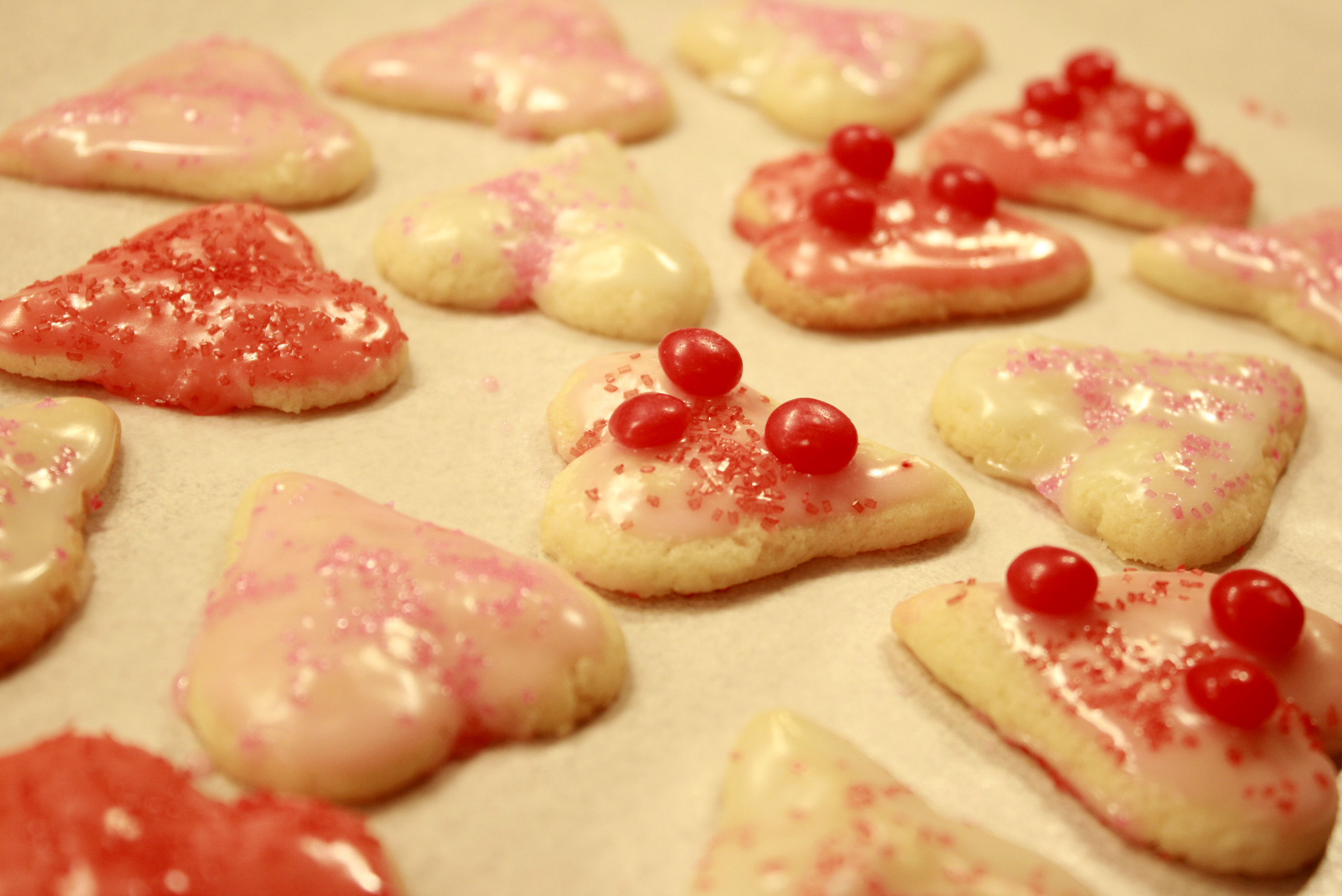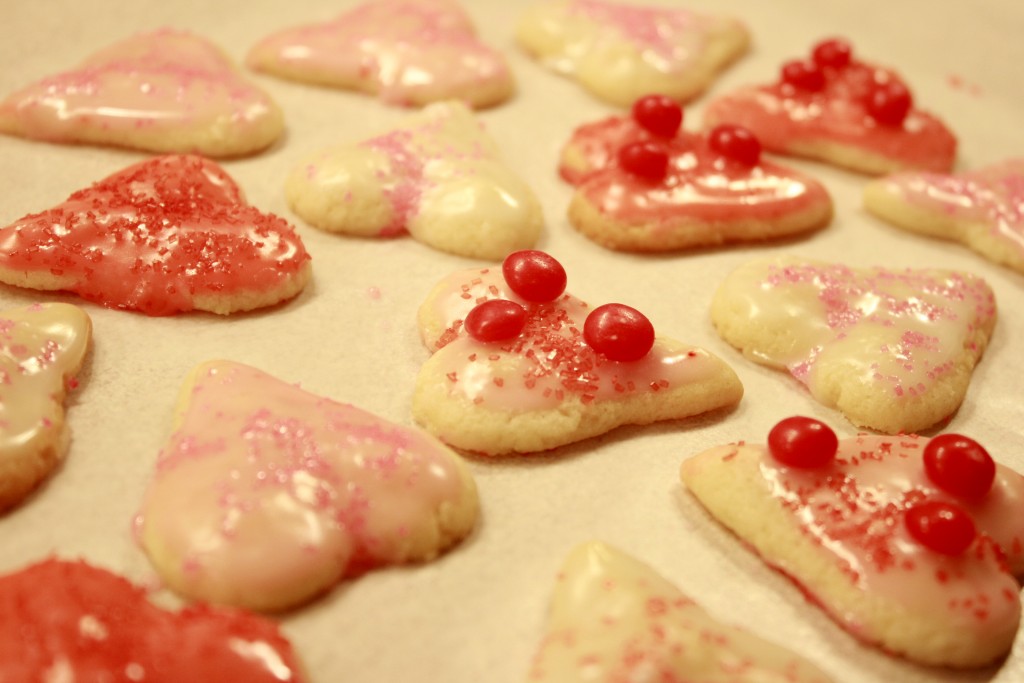 Glaze
Ingredients
1 cup confectioners' sugar
1 tablespoon light corn syrup
2 tablespoons water
10 drops food coloring
Directions
Stir confectioners' sugar, corn syrup, and water together. Stir in food coloring if desired. This glaze must be stirred each time you use it. If it is not stirred before each use it will dry with a mottled look instead of a solid color.
NOTE: If you can find Dove's heart shaped chocolates, they fit perfectly into the hearts. Just gently press them into the cookies after they are removed from the oven and you don't even have to glaze them!