I was invited to create a Crafted Experience to make my bathroom a more clean, inviting space! This shop has been compensated by Collective Bias, Inc. and its advertiser. All opinions are mine alone. #CraftedExperience #CollectiveBias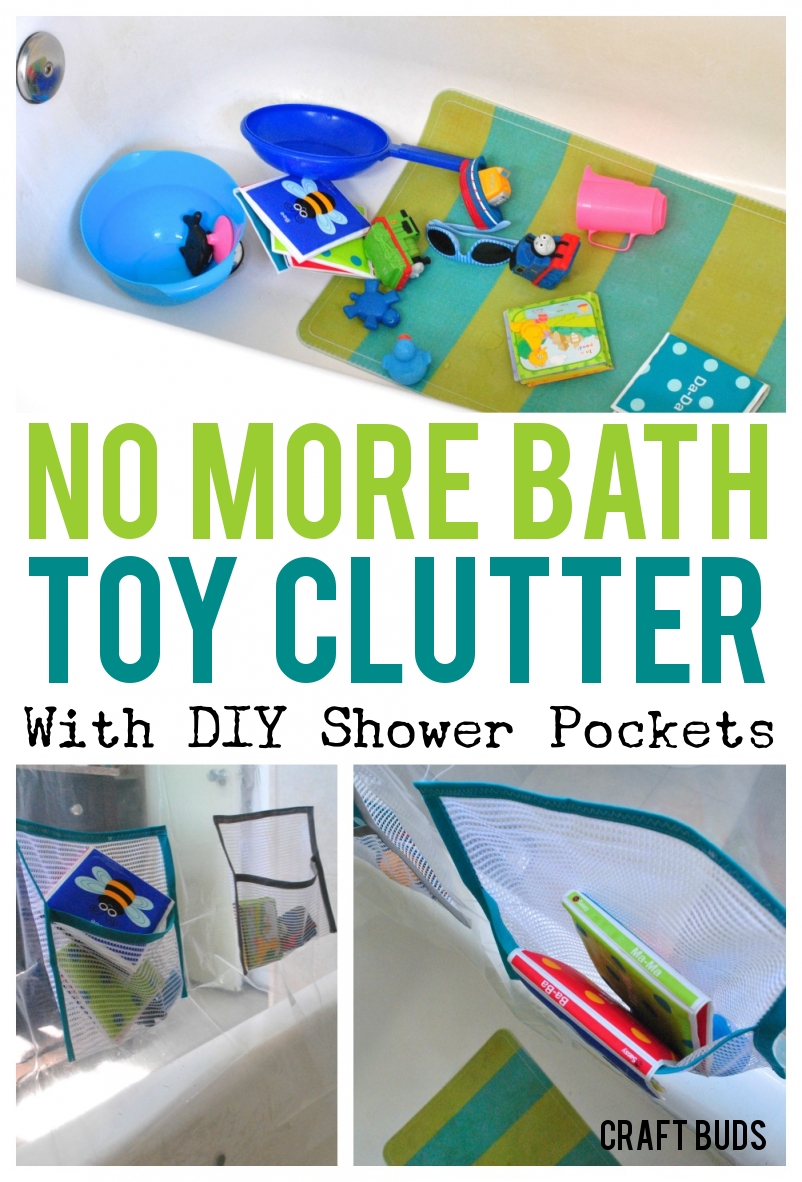 Are you tired of tub toys taking over your bathroom? My son loves to play with all of the trains and all of his bath books at the end of the day. But trying to clean up a sudsy tub full of toys after each bath was not very fun.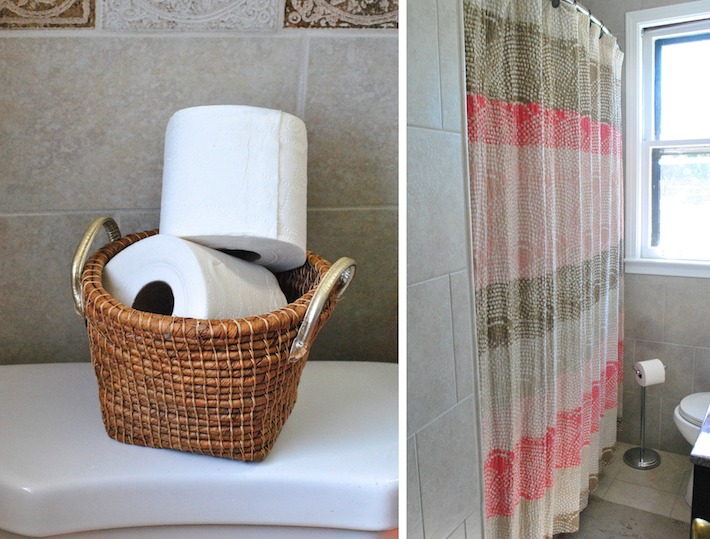 I like to keep my bathroom kind of tranquil and clutter-free! We keep extra rolls of toilet paper in my favorite basket so company doesn't have to go searching. Other than that, we like to keep the counter surfaces clean. Ideally, I wanted to keep all of the kiddie toys inside that pretty shower curtain.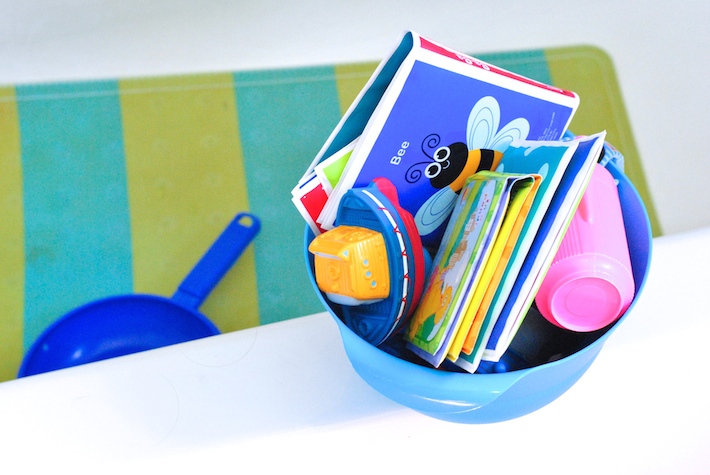 Our previous toy storage system was a kitchen mixing bowl. Not only did it not hold all of the toys, but my son would inevitably dump it from the ledge of the tub onto the floor, dripping leftover toy water all over the rug. Gross!
I needed to come up with an easy way to drain the bath toys and a larger place to store them. I sometimes have a hard time getting suction cups to stay put on our tub and tile, so the typical bath toy holders were out.
If you'd like to try my toy storage solution, I think you'll enjoy the possibilities! I know I am going to love using these DIY shower pockets for a long, long time. It's an inexpensive project, and you can customize the pocket size to fit your needs.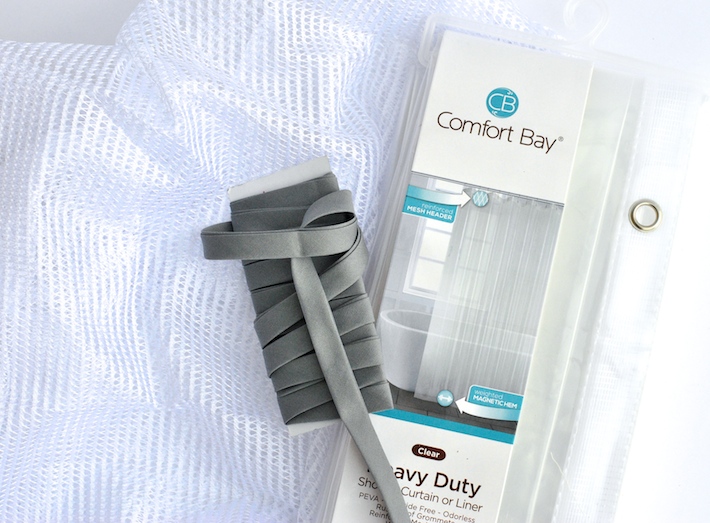 Supplies:
Mesh laundry bag (I picked mine up on clearance for $0.99.)
Heavy duty shower curtain (mine was $8)
Glue stick (optional)
Wrights X-wide double fold bias tape – 3 yards, 1/2″ wide ($2.49)

Note: One pack will make 2 pockets, and you'll have a bit leftover. Pick up another pack or make your own. You'll need about 42″ of 1/2″-wide bias tape for each pocket.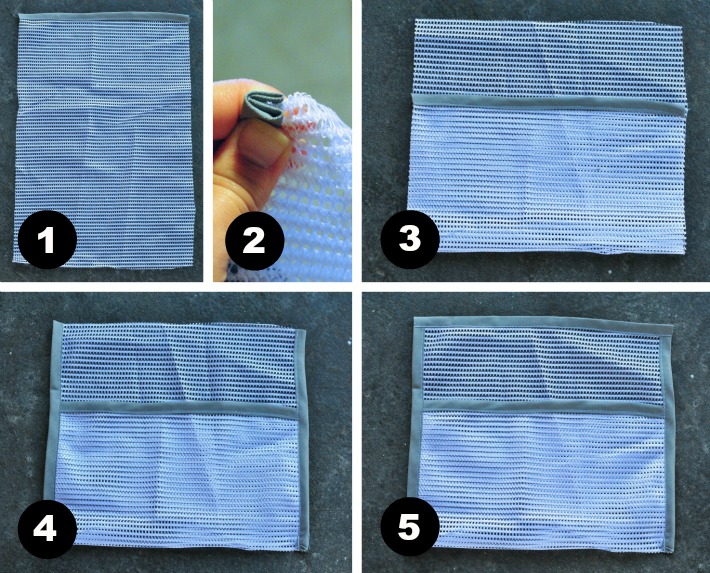 How to Sew the Shower Curtain Pockets:
Cut a rectangle 11″ wide x 16″ tall from the mesh laundry bag. Sandwich just one 11″ edge of the mesh between the double-fold bias tape and stitch close to the edge to secure. Check out this tutorial to learn how to make your own bias tape.
If you'd like, you can unfold the bias tape, then press your raw edges of the bias tape under for a smoother finish. If not, just skip this step! This project is meant to be quick and functional… I'm sure you won't mind any raw edges once it's sewn up. (Note: The edges from step 1 won't need this treatment anyway, since they'll be covered up.)
Fold the short finished edge up by 6″ to form the shape of the pocket.
Sew bias tape on the left and right sides of the pocket, making sure the pocket placement does not shift. Pins or a glue stick works great here!
Sew bias tape along the top edge of the pocket. The finished pocket measures 11″ wide x 10″ tall.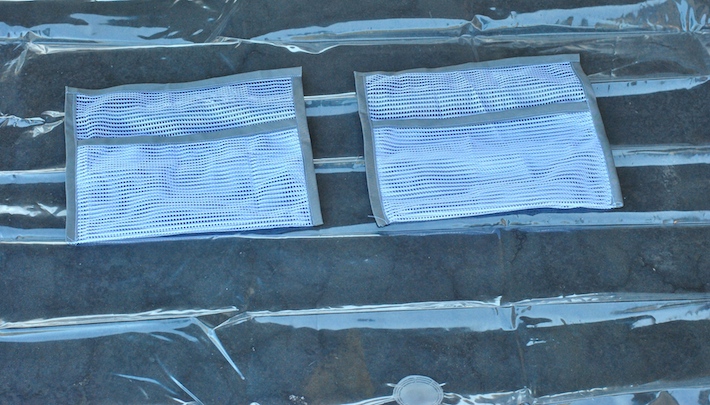 6. Place the pockets on the shower curtain liner in the position you desire. To determine placement, I held up the shower curtain to my tub, and noted the natural folds of the curtain. Use a dab of glue stick or small pencil mark to note where the top corners of each pocket will be sewn.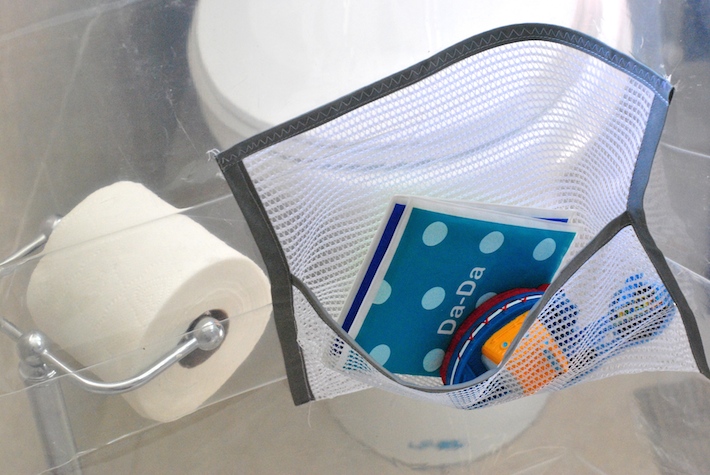 7. Take the curtain to your sewing machine, and use a wide zig-zag stitch to sew the top border only to the shower curtain. The rest of the pocket will hang loosely from the shower curtain liner.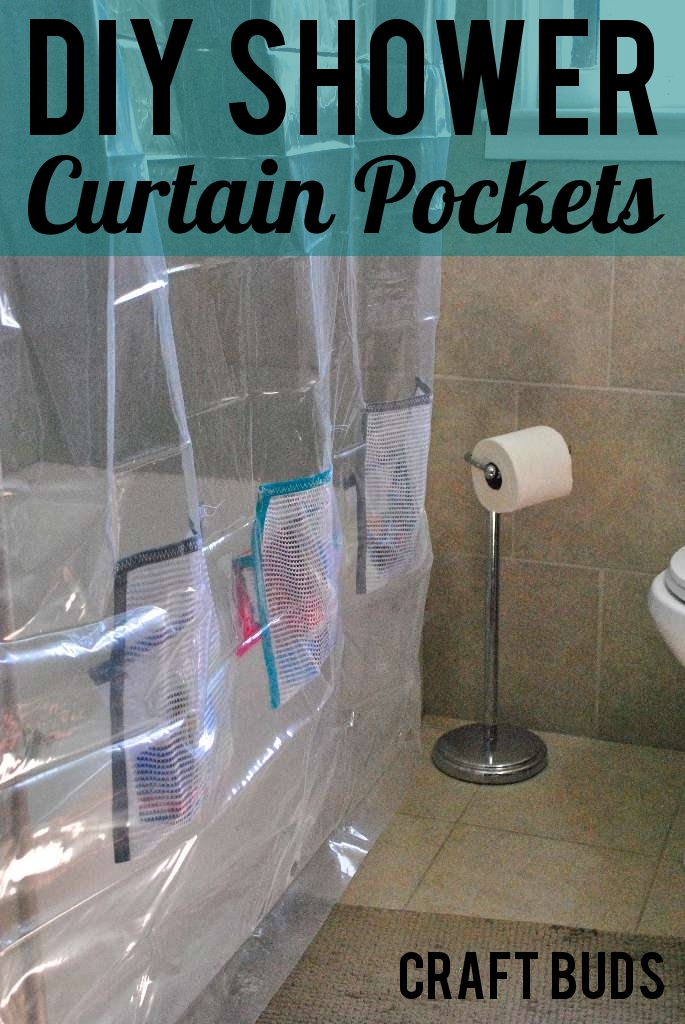 The next time you change your shower curtain liner, simply use a seam ripper and remove the zig zag stitches. Your pockets are ready to place on the next liner!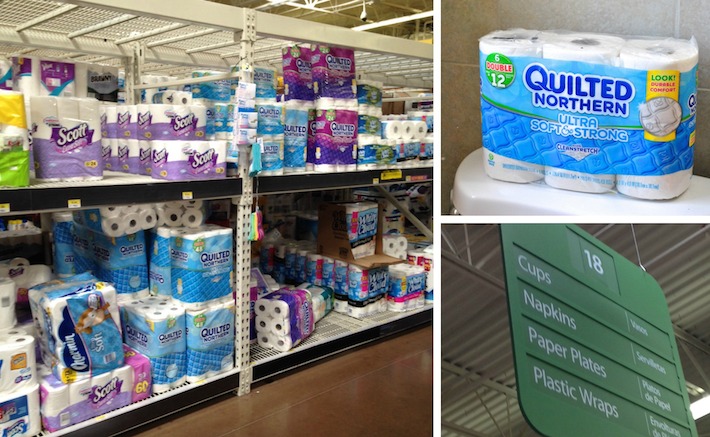 I had so much fun sewing this project, thanks to the challenge from Quilted Northern Ultra Soft & Strong! I love that it's sewer and septic safe, and I can always pick it up for a good price at my local Wal-Mart.
Keep an eye out for more crafted bathroom experiences inspired by Quilted Northern! I'd love to know… What's your favorite organizational tip to get rid of toy clutter?