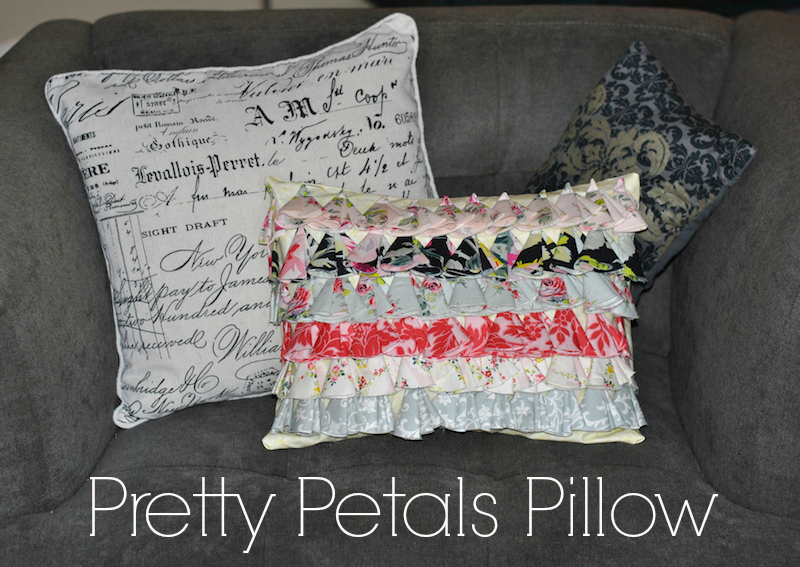 In honor of National Craft Month, I took inspiration from spring trends presented by Jo-­Ann Fabric and Craft Stores. The themes include: Radiant Orchid (Pantone's 2014 Color of the Year), Floral, Nautical and Geometric. Taking my cues from the floral trend, I created this Pretty Petals Pillow Cover using a pillow form, thread and Accuquilt GO! circle cutter from Jo-Ann. You, too, can celebrate National Craft Month with a $5 off $25 or more coupon from Jo-Ann and lots of spring crafting inspiration!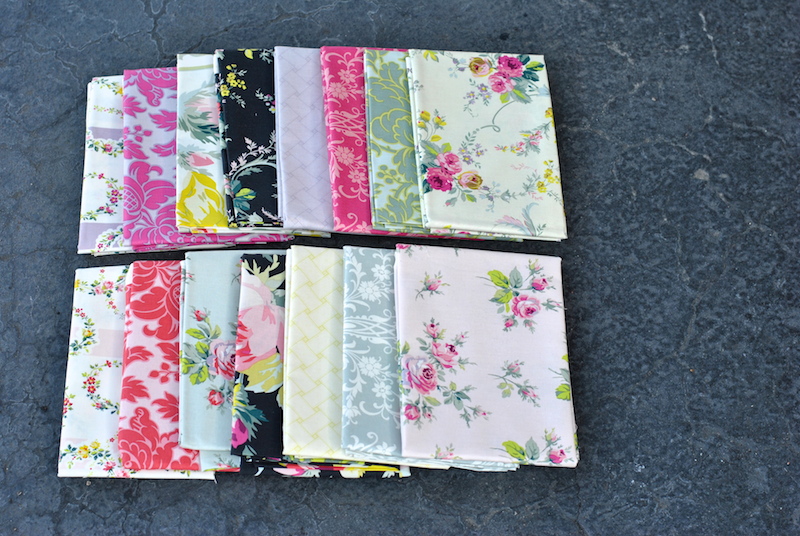 This fabric line is Grace by Anna Griffin. Isn't it pretty and perfectly girly? Let's get started!
Materials:
– 12 x 16 Pillow form
– 1/2 yard plain fabric for pillow case- (6) 1/2 yard cuts of floral fabrics for petals
– Accuquilt GO Circles die and cutting machine (or, 5″ round circle template)
– Sewing machine, thread and sewing pins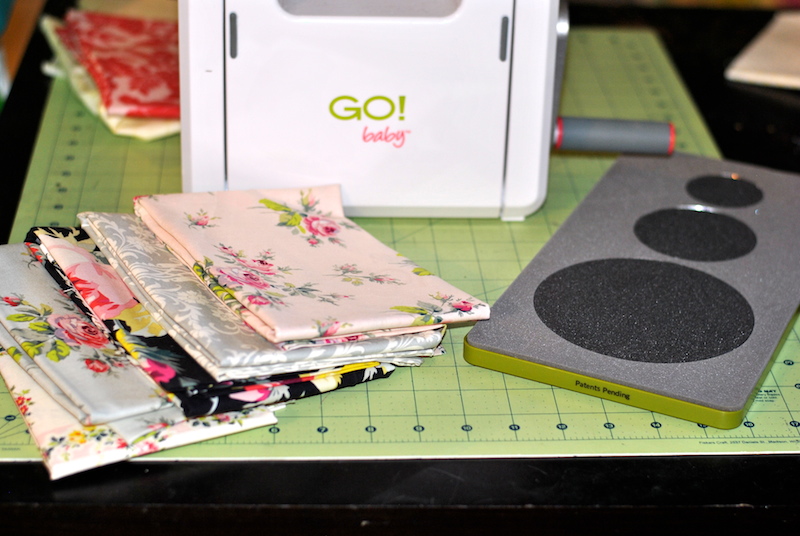 To make this project, I used 7 total half-yard cuts of fabric.
From the pillow case fabric, cut one piece 12 x 16 and one piece 12 x 18. Cut the 12 x 18 piece in half so you have two pieces 12 x 9. Set aside.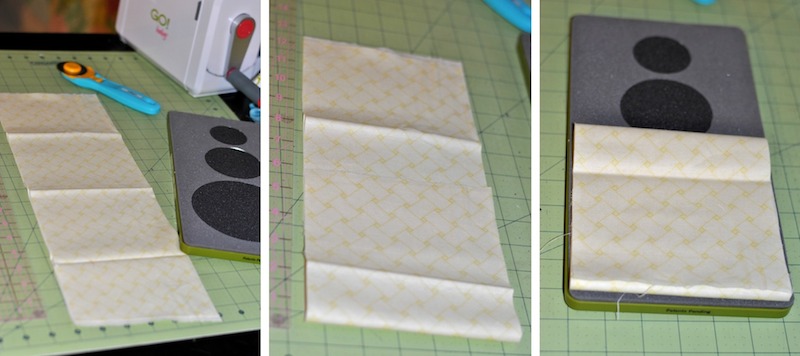 From each of your floral fabrics, cut four strips 6″ x 18″. Layer two strips on top of one another, and fold into thirds, so you have a square approximately 6″ x 6″ with six total layers of fabric.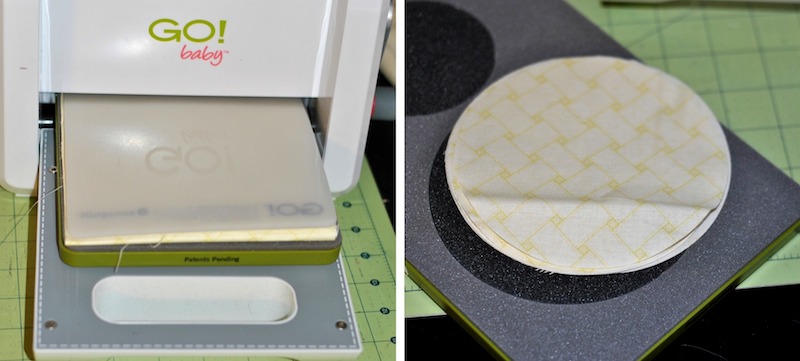 Run the fabric through your GO! Baby die cutting machine using the 5″ circles die, or use your favorite method for cutting fabric circles.

With the right side facing out, fold each circle in half. Then fold into quarters. Then fold in half again, making a small cone. Fan out the folds as pictured and pin at the base.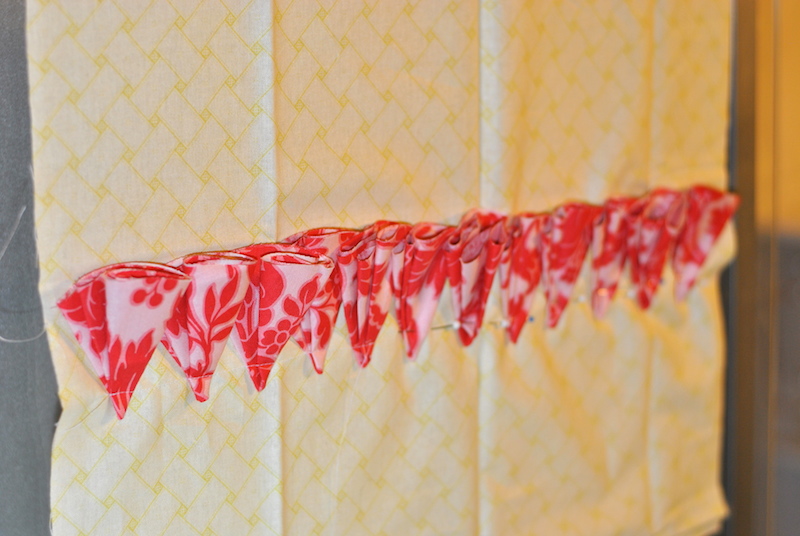 Pin the fabric cones to the right side of your 12″ x 16″ pillow cover (front panel), making a row. Each cone's point should be spaced about 1″ apart. Stitch a straight line from across the entire row, catching each of the points.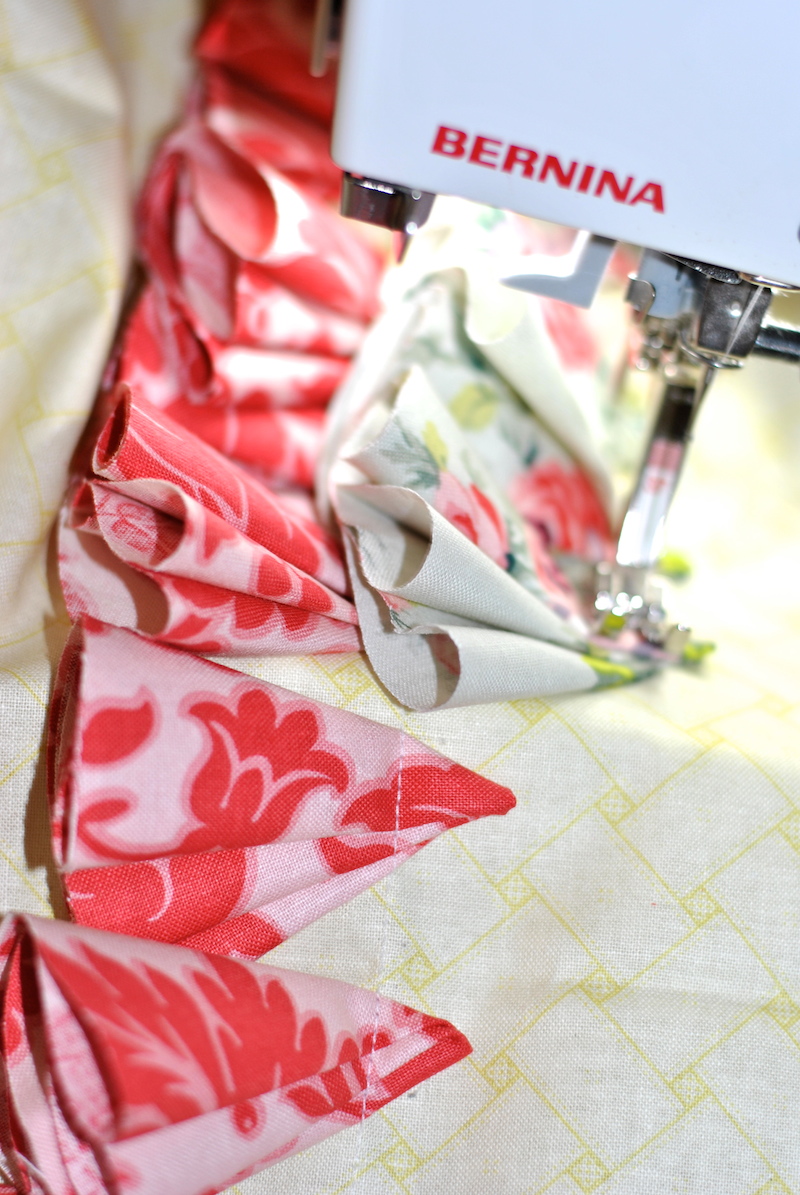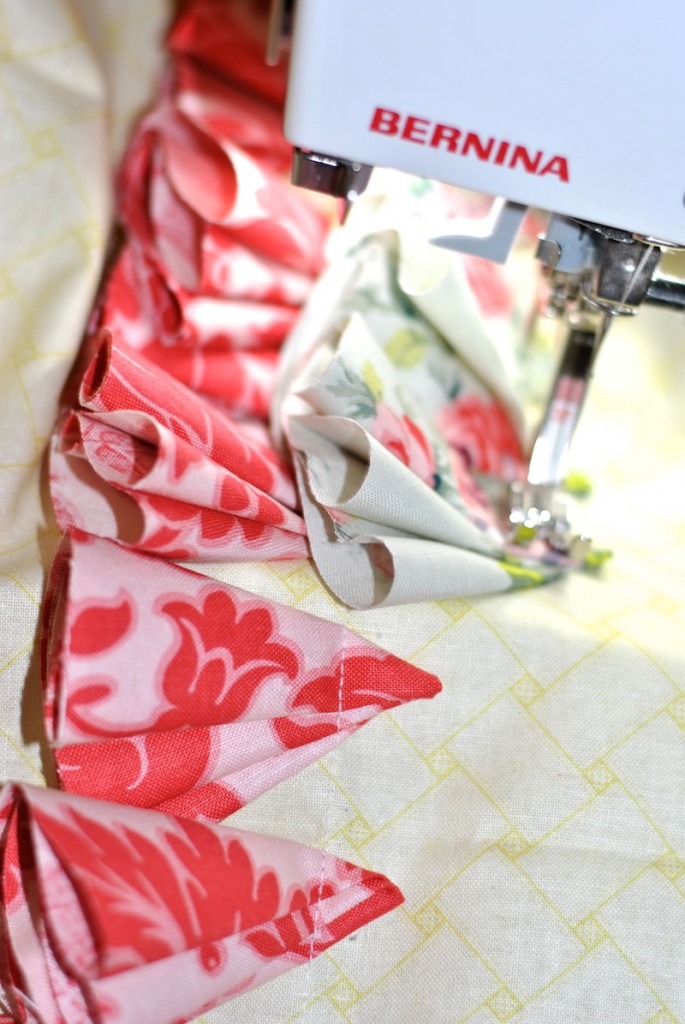 Arrange your next row of fabric cones (in another color) over top of the stitched points, just covering them. Stitch a new row of fabric cones to the pillow front.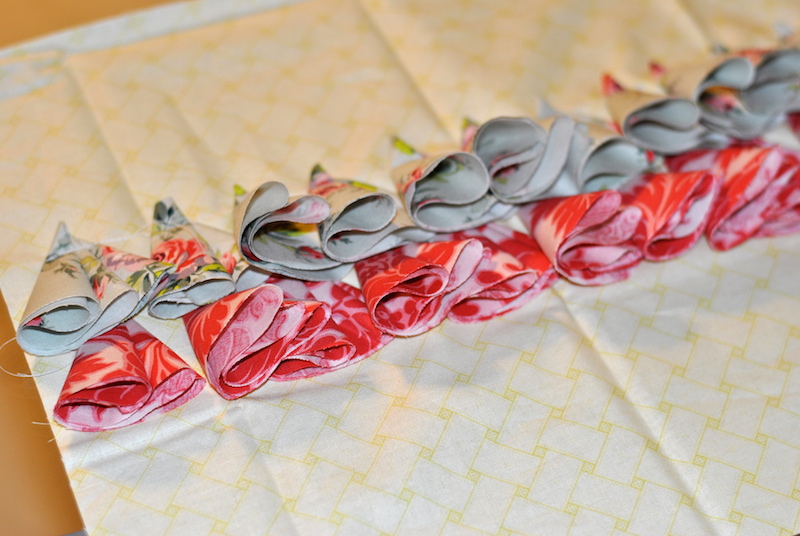 Continue in this way until you have six rows of folded flower petals. Once you are happy with the look of your pillow front, follow the directions to make a simple envelope pillow cover.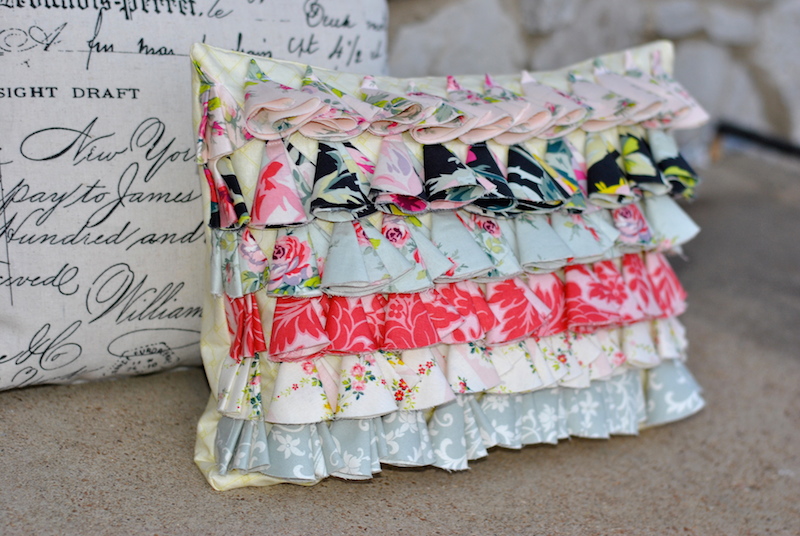 You can choose to trap the edges of the fabric cones in the sides of the pillow case (this is what I did), or make sure to pin them away from your stitch line around the pillow cover's edges. If you trap the edges, it will give a nice, smooth finish to the edge of the pillow.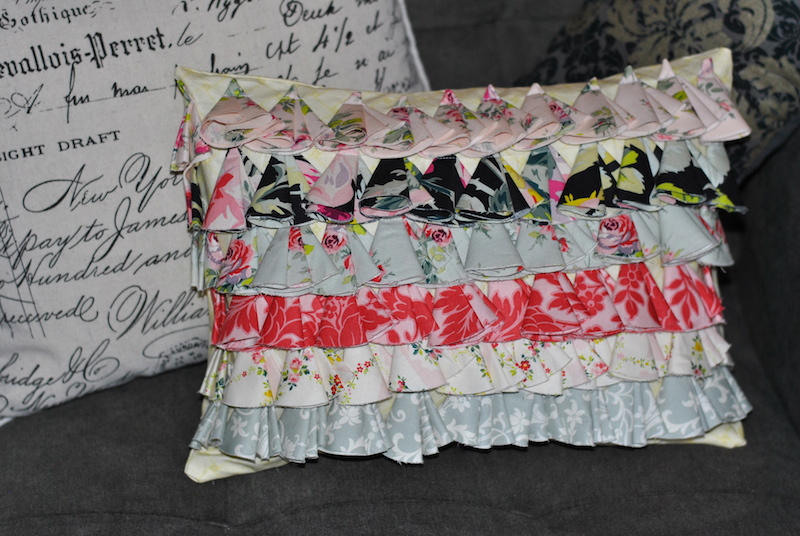 If you make this project, we'd love to see it in the Craft Buds Flickr group, or you can leave us a comment!
This post is part of the Jo-Ann Fabric and Craft Stores® National Craft Month campaign. I received compensation for this review; however, this is my personal, honest opinion based on my experience.
Linking up to SewJo Saturday!