Women's contributions remained overshadowed in the annals of US numismatics for far too long. Thankfully, recent decades have witnessed a shift. The US Mint's American Women Quarters Program, initiated in 2020 and launched in 2022, is a testament to this change. Spanning four years, this series is dedicated to honoring pioneering and remarkable women from America's rich history.
Among those celebrated is Nina Otero-Warren, an influential suffragist, politician, and civil rights advocate from New Mexico. Read on to delve into Nina's inspiring story and the coin that immortalizes her indelible legacy.
The 2022 Nina Otero Quarter Release, Design & Composition
The Nina Otero-Warren coin is the fourth quarter in the AWQ series, preceded by Maya Angelou, Sally Ride, and Wilma Mankiller editions.
Official announcement and release date
This quarter was first released on August 15th, 2022. Mint Director, Ventris C. Gibson, said:
"The fourth coin in our American Women Quarters Program honors Nina Otero-Warren, a courageous advocate for women, children, and Hispanic and Native American communities. This quarter is designed to reflect the breadth and depth of accomplishments by Nina Otero-Warren who overcame challenges and obstacles she faced during her lifetime."
Mintage numbers and mints
The Nina Otero-Warren quarter is produced in reasonably large quantities. The Philadelphia Mint made 225 000 000 of these coins, Denver minted 219 220 000 quarters, and San Francisco produced 305 560 specimens, totaling 444 505 560 quarters.
All of the coins are engraved with a corresponding mint mark, depending on the location where they were produced. If you see the letter P on your quarter, it is produced in Philadelphia. If there is the letter D, your coin comes from Denver. In case your specimen is inscribed with the letter S, it was created in San Francisco.
The 2022 Nina Otero Quarter Design
For the American Women Quarters program, the US Mint meticulously chooses designs based on criteria such as "aesthetic appeal, historical accuracy, suitability, and coinability." It places significant emphasis on preserving historical accuracy and ensuring authentic representation in potential designs. This commitment is evident across all AWQ quarters, not least in the one dedicated to Nina Otero-Warren.
Artists and engravers involved in the project
The team that created the Nina Otero quarter consists of three incredible artists. The iconic obverse side was designed by Laura Gardin Fraser whose work was supposed to be featured in the Washington quarter in 1932. However, the Mint went with John Flanagan's design back then. They brought it back to celebrate Laura as one of the great women included in the series. Director Gibson said:
"I am proud that the new Obverse design of George Washington is by one of the most prolific female sculptors of the early 20th century. Laura Gardin Fraser's work is lauded in both numismatic and artistic circles. Ninety years after she intended for it to do so, her obverse design has fittingly taken its place on the quarter."
The sculpture was crafted by Craig Campbell, a Medallic Artist who, since joining the Mint in 2020, has contributed to eleven distinct projects. The reverse design is the handiwork of Chris Costello, an esteemed member of the Artistic Infusion Program, established in 2003 to integrate a diverse array of proficient artists into the Mint's creative endeavors.
The Nina Otero quarter Obverse side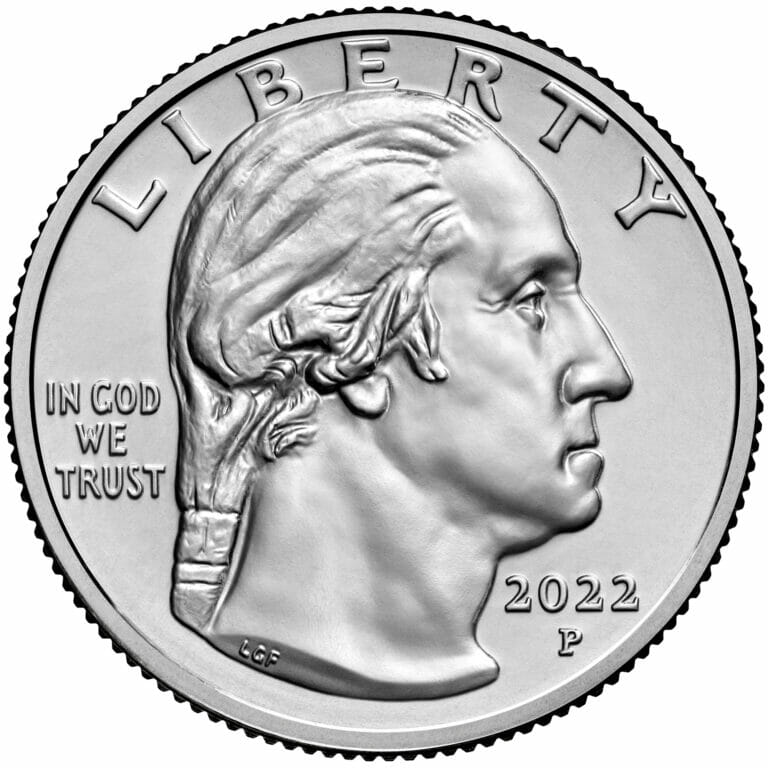 The front side of the Nina Otero-Warren quarter features a finely detailed bust of the first US president, George Washington. Laura managed to perfectly encapsulate Washington's dignified presence through her skillful use of texturing and shading.
The inscriptions on the coin are the word LIBERTY on top, the US motto IN GOD WE TRUST, on the left, and the year 2022 on the right. The mint mark is right below the date.
The Nina Otero quarter Reverse side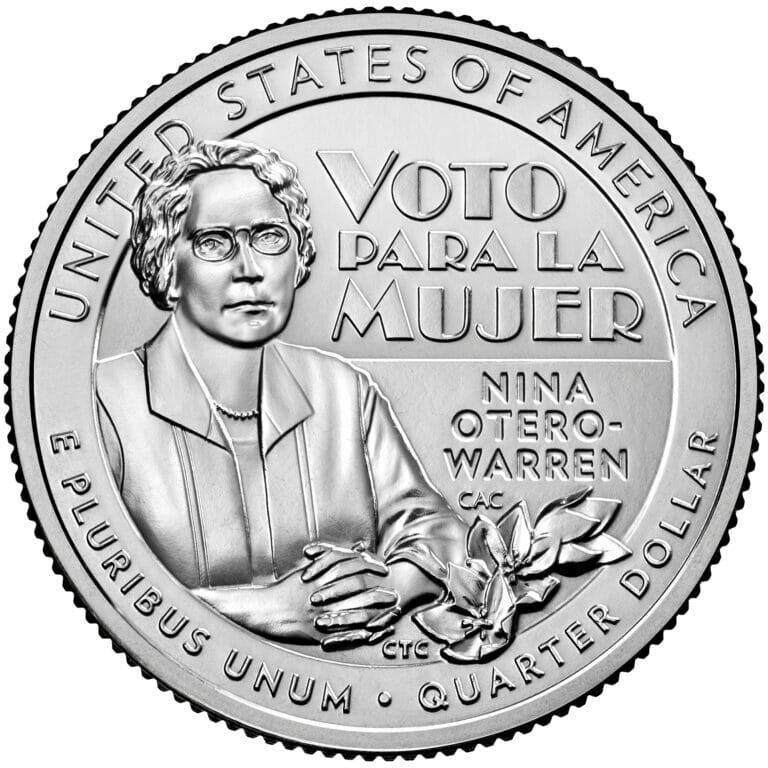 The tail of the Nina Otero-Warren quarter is adorned with her front-facing portrait. Right next to her are three Yucca flowers, symbolizing her state, New Mexico. When asked about the meaning behind the chosen design, Costello said:
"This quarter-dollar design composes a portrait of Nina Otero-Warren, a powerful inscription, and a cluster of Yucca blossoms, the State flower of New Mexico. It recognizes Otero-Warren's influence as a New Mexico politician, educator, and women's suffragist in support of the ratification of the 19th Amendment. The inscription "VOTO PARA LA MUJER" (Votes for Women) is a nod to Warren's belief that the use of Spanish was critical in the New Mexico suffrage movement. The Art Deco typography reflects America's progressive mood during the early 20th century. The portrait conveys Otero-Warren's quiet confidence, patience, and determination while advancing her human rights agenda as a Spanish American woman in spite of the prevailing barriers confronting women in America. The design immortalizes a very courageous woman and is meant to inspire and inform all Americans of her impact on the Nation."
Apart from the aforementioned inscriptions, you can also see UNITED STATES OF AMERICA on the top, and at the bottom, ET PLURIBUS UNUM and the denomination. 
The 2022 Nina Otero Quarter Composition
This quarter is composed of a copper (91.67%) and nickel (8.33%) alloy. The San Francisco mint produced a limited number of 99.99% silver coins.
The Nina Otero quarter is reeded with 119 reeds, and it weighs 5.670 grams (0.2 ounces). It is 24.26 millimeters (0.955 inches) in diameter and 1.75 millimeters (0.06 inches) thick.
The 2022 Nina Otero Quarter Worth
The standard copper-nickel Nina Otero-Warren quarter generally ranges in value from $0.25 to $5, primarily due to its recent minting and widespread availability. Conversely, its silver counterparts are valued between $5 and $20.
There have been exceptional instances where the Nina quarter has commanded much higher auction prices. One remarkable sale reached $899.95, while another realized $149.95. The former was struck in Philadelphia and the latter in Denver.
If you possess a Nina Otero-Warren quarter in pristine condition, it's advisable to retain it. As time progresses, its value may appreciate, particularly if preserved in impeccable condition.
Related: What Quarters Are Worth Money? List of Rare Quarters
The 2022 Nina Otero Quarter Error List
The Nina Otero-Warren quarter, having been released only a year ago, doesn't yet have a definitive list of recognized errors. As time progresses, the rarity of certain errors will be determined, influencing the coin's value. Maintaining your quarters in pristine condition is prudent, shielded from potential harm. Given the coin's recency, its value is poised to increase, especially for specimens in impeccable condition, regardless of minting anomalies.
Keep an eye out for potential errors such as die chips, clipped planchets, and off-center strikes. Depending on the coin's condition, these irregularities could elevate its value anywhere from $5 to over $100. To identify a mint error, compare your coin to a reference image of an error-free specimen. Should you notice any discrepancies, consider having your quarter professionally assessed to determine its true worth.
Public Reaction to the Nina Otero Quarter
The idea to put Nina Otero-Warren on a quarter meant more representation of the underrepresented groups in the numismatics. Michelle Lujan Grisham, the governor of Mexico, said:
"Nina Otero-Warren knew how important it is that public officials represent the populations they serve. I am proud to lead a state where that representation really matters, and where we see that representation at every level of leadership. Her selection as one of the women to be featured on U.S. currency is well deserved, and I hope her story serves as inspiration to Hispanic girls and women around the country to continue to ensure our voices are heard."
Initial public response upon release
Nina Otero-Warren is the first Hispanic-American in the history of US coinage. As such, the quarter featuring her was well-received by the public as soon as it was released. In fact, half the inventory was sold out following the issuing of this amazing coin.
Criticisms, praises, and controversies
The Nina quarter is still popular in numismatic circles a year after its release. Millions of people already have this quarter in their collections, and it is expected that the quarter will get more popular as time passes since it was a limited edition.
The Life and Legacy of Nina-Otero Warren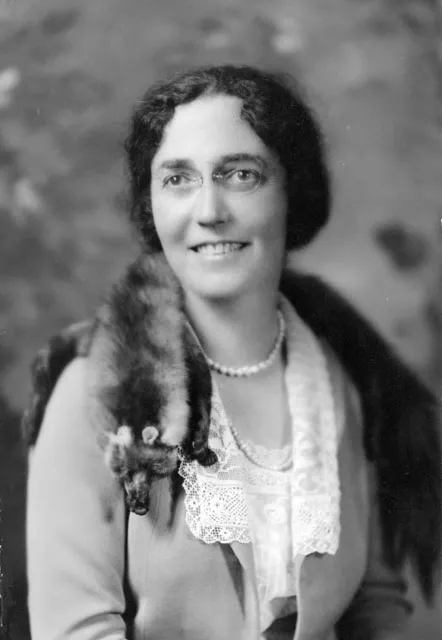 Childhood and Early Experiences
Born Maria Adelina Isabel Emilia Otero in New Mexico in 1881, Nina's formative years were shaped by personal loss and resilience. By the age of two, she had lost her father. Fortunately, her mother, a pillar of strength and an education and community care advocate, served as her guiding light. In 1897, a pivotal move brought Nina to Santa Fe. A brief two-year marriage in 1908 led her to New York City, but her mother's passing soon after entrusted her with the care of her nine siblings.
Career Highlights and Dedication
Drawn to the burgeoning suffrage movement, Nina campaigned vigorously with the Congressional Union. Her relentless efforts were instrumental in the ratification of the Nineteenth Amendment in New Mexico in 1920.
To amplify the Hispanic community's voices, Nina sought a congressional seat. In 1922 the Republican Party nominated her for the US House of Representatives. Though she narrowly lost to John Morrow, her aspirations didn't wane.
From 1917 to 1929, Nina worked tirelessly as Santa Fe's Superintendent of Instruction. She championed bilingual and culturally inclusive education at a time when students faced penalties for speaking Spanish. Under her leadership, teacher salaries rose, school years were extended, and dilapidated school facilities underwent much-needed repairs.
President Franklin D. Roosevelt recognized her capabilities and appointed her to oversee the Civilian Conservation Corps. Throughout her life, she held numerous esteemed roles, predominantly in the educational sector.
Legacy in Suffrage and Education
Nina Otero-Warren's contributions to women's rights and education are monumental. Walking in her mother's compassionate footsteps, Nina emerged as a beacon for inclusivity and equity. Not only did she pioneer women's voting rights, but she also broke barriers as the first woman congressional candidate. Her visionary approach bridged longstanding educational divides, fostering an environment where cultural diversity was celebrated.
The 2022 Nina Otero-Warren Quarter FAQs
Where can I find Nina Otero-Warren quarter?
You can find Nina Otero-Warren quarters on sale in US Mint's official catalog. Other than that, you can probably find these coins in your local numismatic shops, online, or at auctions.
Who are the other women featured in the American Women Quarters Program?
Other women featured in the AWQ program in 2022 include Maya Angelou, Sally Ride, Wilma Mankiller, and Anna May Wong.
Why was Nina Otero-Warren chosen for this honor?
Nina Otero-Warren was chosen for this honor because she is one of the people who made it possible for women to vote back in 1920. Moreover, she managed to reduce the disparities between American and minority students, making education more equal and accessible to all.
Conclusion
Nina Otero-Warren profoundly impacted the suffrage movement, education activism, and cultural advocacy. She made a brighter future for generations to come through her pioneering efforts in these fields.
The US Mint decided to honor her work in 2022 when it released a Nina Otero-Warren quarter. This coin comes in silver and copper-nickel alloy. The latter is not particularly valuable, but it is expected to be in the next few years and decades.
The quarter holds a sentimental value and a glance into the life of a person who made lives easier for so many of us today. It is a treasured specimen in any enthusiast's collection, so get yours soon!
References And Sources