Get ready for a crochet adventure and choose from our awesome selection of free 21 crochet crop top patterns with tutorials! From beginner-level models to intricate designs with carefree summer vibes, these crochet crop tops will inspire you to make your own for any occasion.
Sure, at first glance, the idea of crafting these intricately woven wonders might seem a tad daunting. But fear not! With a dash of practice and some top-notch guidance, you'll be a crochet maestro in a jiffy.
I'll be also sharing some essential nuggets of wisdom to make sure you've got the basics nailed down.
Whether you're a crochet aficionado or just itching for a rad DIY venture, trust me, you'll find a pattern tailored to your taste. So, no more waiting – let's dive right in and unleash the magic of crocheting!
Crochet Crop Tops: A Gorgeous and Versatile Addition to Your Wardrobe
Gone are the days when a crochet top was only appropriate for winter. These light and airy crochet crop tops are the trendiest apparel suitable for different seasons, and every girl wants to own one.
What Is the Difference Between a Crochet Crop Top and a Crochet Tank Top?
The only difference between a crochet crop top and a tank top lies in the length. A crochet crop top is shorter, usually ending around the midriff.
On the other hand, a crochet tank top is a full-length top with no sleeves. It's like your regular top minus the sleeves.
With that said, however, you can have a tank top that's cropped, making it a crochet tank crop top.
How to Wear a Crochet Crop Top?
Crochet crop tops are the easiest clothing item to style. Due to their beautiful detailing, they look great even without a lot of accessories. You can wear crochet crop tops with high-waist jeans, shorts, or skirts for a trendy look.
They also look amazing when paired with denim or leather jackets. Complete the look with your favorite footwear, and you have a trendy outfit ready in minutes!
Crochet Crop Tops: Benefits and Uses
Crochet tops are versatile pieces of clothing that are also comfortable to wear. You may find them practical and stylish because:
The openwork and flowy design allow for air circulation, making them comfortable to wear in warmer weather.
They come in countless designs, making them perfect to pair with various bottoms, creating multiple outfit choices with just one top.
Crochet tops are inexpensive, and anyone can make them with a little investment and basic guidance.
Beginner-level Crochet Crop Top
Crochet crop tops are versatile pieces of garment, as we've mentioned, that you can rock in the warmer seasons! Besides, they are the ideal beginner-friendly craft project since they require minimal stitching and don't take too much time to make. In addition, the overall process of crocheting is far easier than knitting.
Related: How to Crochet a Top: From Yarn to Fashion Video Guide
Furthermore, you need only a few tools and some lightweight yarn to get started.
Materials and tools needed:
Scissors
Tape measure
Yarn of your choice
And you're ready to get started making your gorgeous crochet crop top. Don't forget to pick an easy pattern if you're a beginner, of course. This article includes an extensive list of 21 free crochet crop top patterns for you to choose from!
Last but not least, check out the video below, which explains everything about making a beginner-level crochet crop top.
What Kind of Yarn Do You Use to Crochet a Crop Top?
Choosing the right yarn is the most critical step for making crop tops because the overall look of the patterns depends on the yarn.
Some popular yarn choices for crochet crop tops are as follows:
Cotton yarns are breathable and lightweight, making them suitable to weave clothes for warm weather. Cotton has a smooth texture and excellent stitch definition, making your crochet patterns stand out.
Cotton blends combine the benefits of cotton with other fibers like acrylic, nylon, or bamboo. These blends offer additional durability, flexibility, and sometimes even a slight sheen, enhancing the overall look of your crochet crop top.
Acrylic yarn is easy to find and comes in a wide range of colors. It's lightweight, making it suitable for making garments like crochet crop tops. Keep in mind that acrylic yarn might not be as breathable as natural fibers.
Apart from the ones listed above, you can also use wool yarn to crochet a warmer crop top that would be ideal for the transitional seasons.
More Free Crochet Patterns
21 Stylish Free Crochet Crop Top Patterns
Crochets tops are always topping the trends, and they are here to stay. If you also are a fan of these easy-breezy, super fun, and stylish tops and want to make one on your own, here is a list of 21 amazing designs.
1. Summer Crochet Crop Top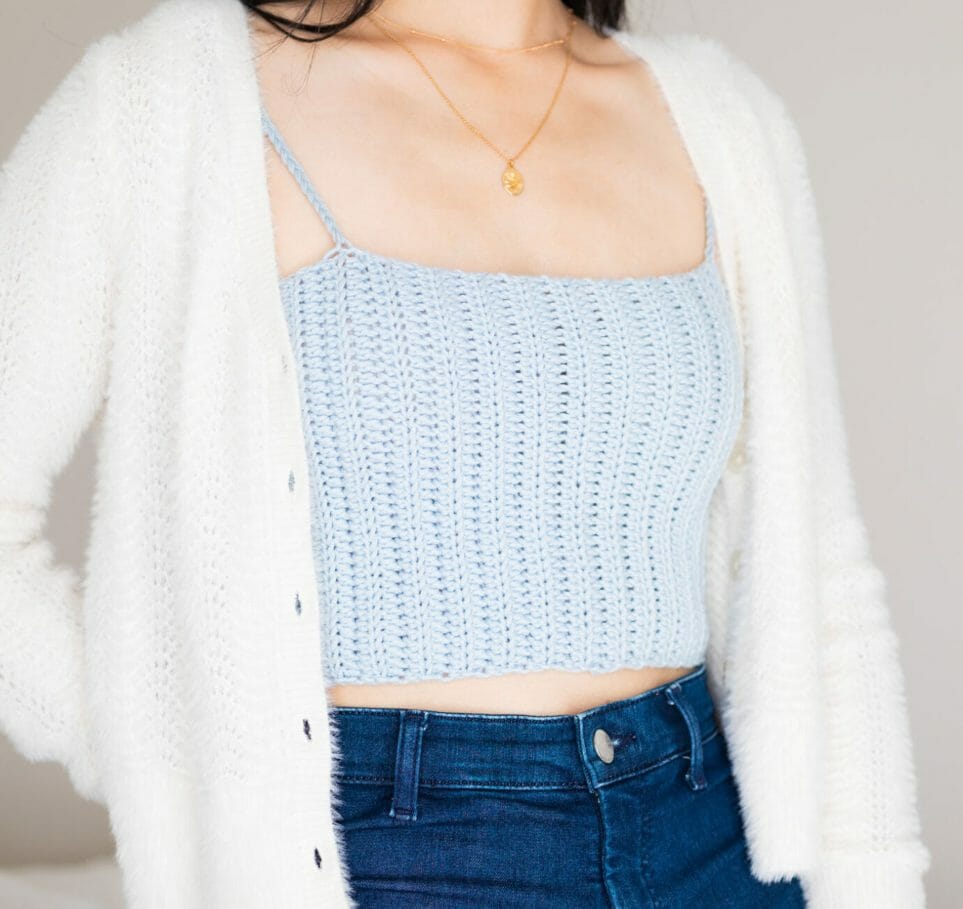 Source: For the Frills
It's a lightweight lacey top that is perfect for hot days. The open stitch pattern and flowy design make it super comfortable and light on the skin.
It is best to use a lightweight yarn like cotton to make these kinds of tops.
Check the full pattern here.
2. Crochet Crop Top with Sleeves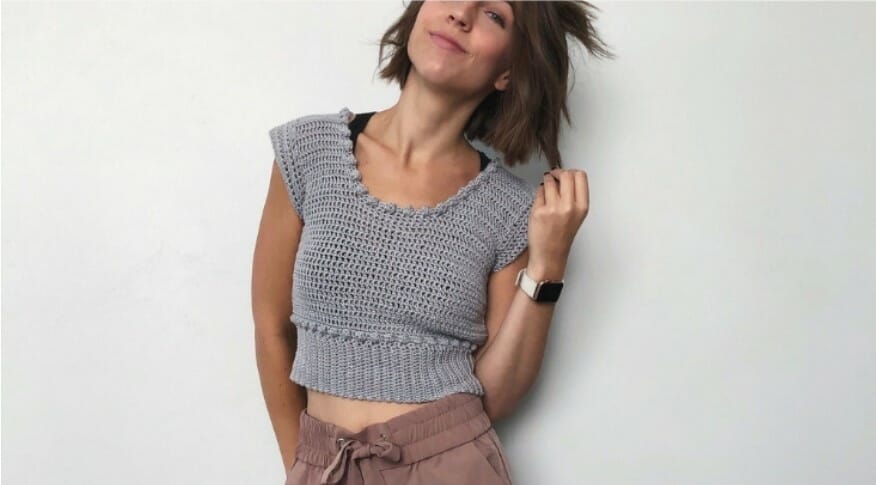 Source: Eandpcrochet
You would love making this particular crochet crop top with sleeves. The design features beautifully crocheted short sleeves, which add a touch of sophistication and femininity.
Pair it with flared jeans or a short skirt for a chic look!
Want to check out the detailed pattern? Click here for the guide.
3. Crochet Crop Tank Top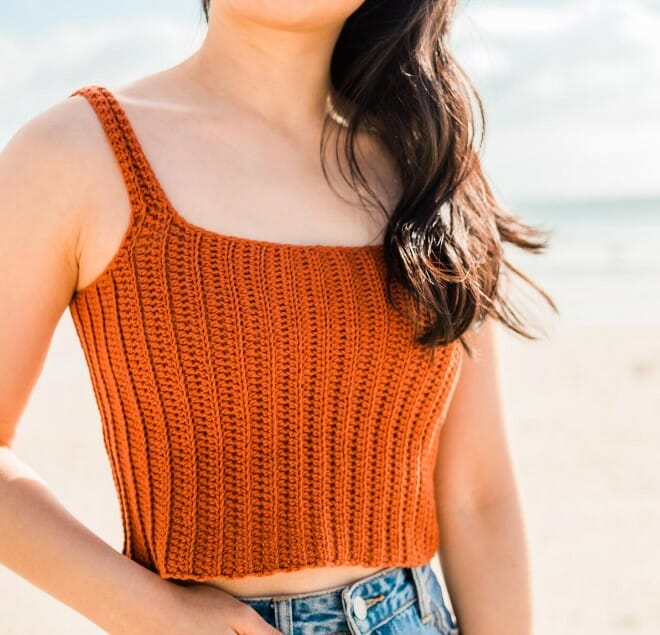 Source: For the Frills
Want a crochet crop top with a twist? Here is the perfect pattern that's easy to make and is ideal for beginner crocheters to try their hands at.
You can dress it up by adding accessories or keep it casual and let this beautiful top steal the show!
Want to see how to create the pattern? Click here.
4. Crochet Halter Crop Top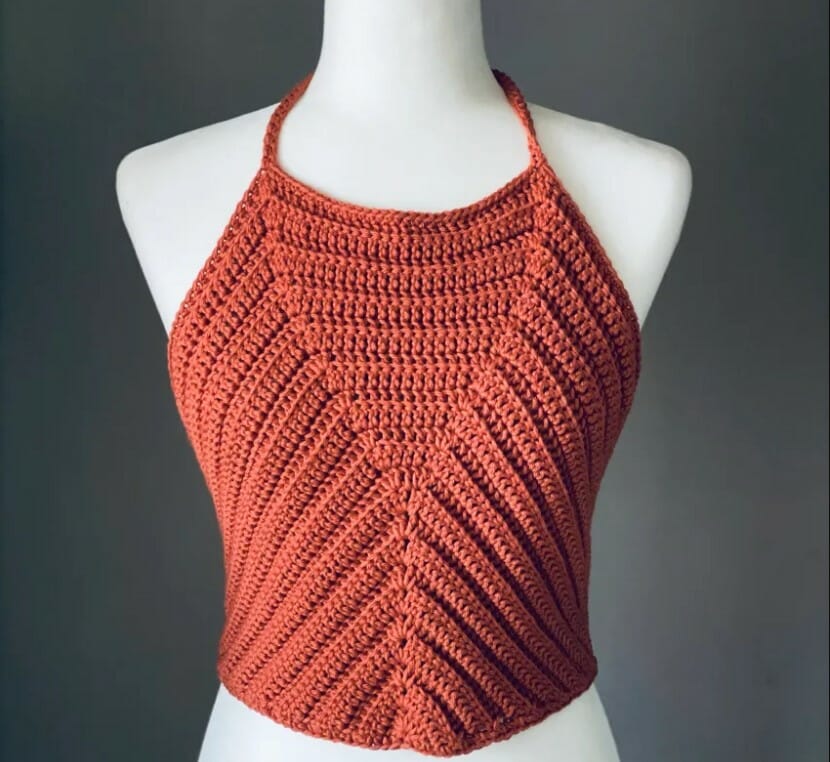 Source: Carlieflo
This crochet halter crop top is the perfect blend of bohemian designs and the chic halter neck pattern. Its intricate details can contribute to your stylish outfit.
Cotton yarn is the best to make a crochet halter crop top because its lightweight texture makes it appropriate for warm and sunny days.
Click here for the full pattern.
5. Crochet Bralette Top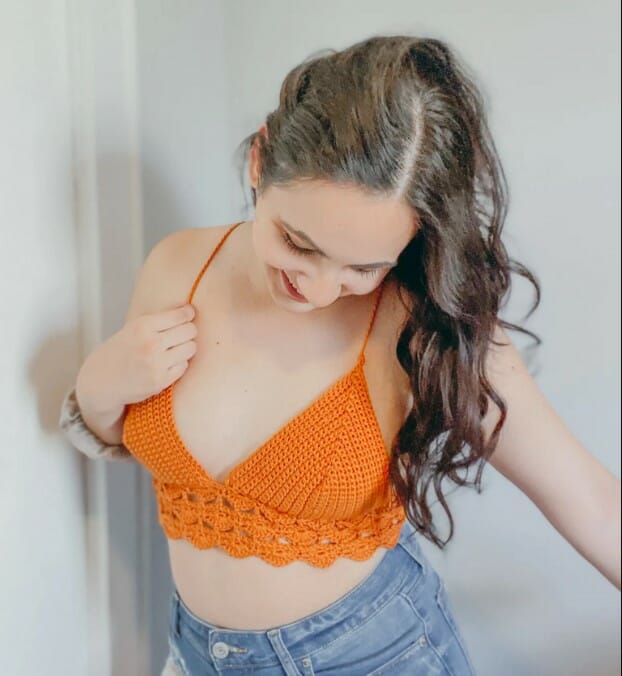 Source: Yarn Thrift
Here is an adorable bralette-style crop top that is both cute and comfortable. If you love skin-showing crochet tops, you will enjoy making and wearing this one. The pattern is super simple, making it an ideal project for beginners.
You can check the full pattern of this adorable piece of clothing here.
6. Crochet Crop Top with Long Sleeves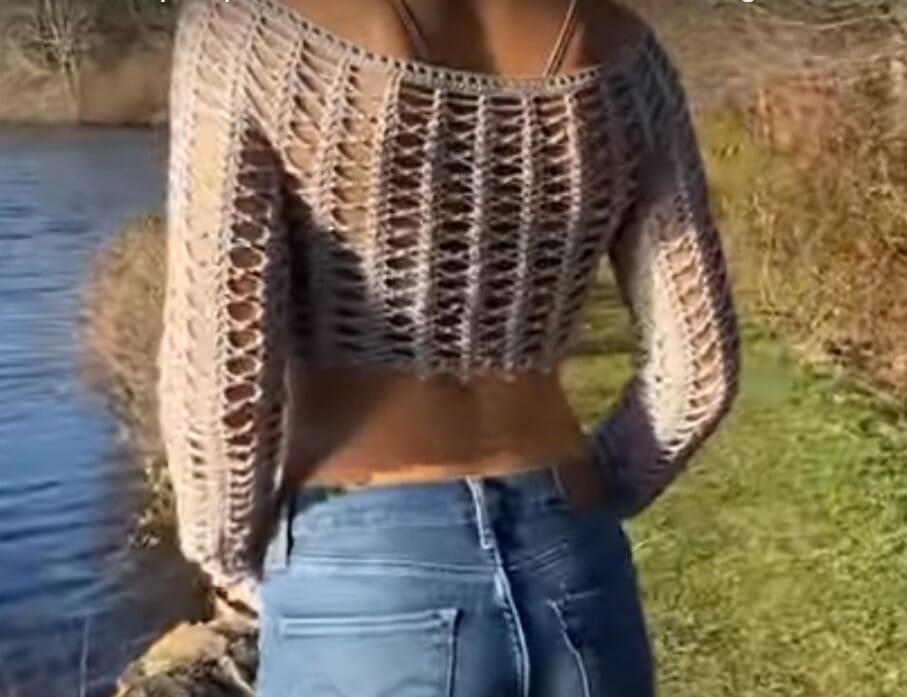 Source: Zays Crochet & Macrame
This crochet crop top with long sleeves is perfect to wear during transitional weather or when it's not windy. Its unique and feminine design looks perfect when paired with plain trousers or a pair of denim trousers.
You can check the full design in the video below.
7. White Crochet Crop Top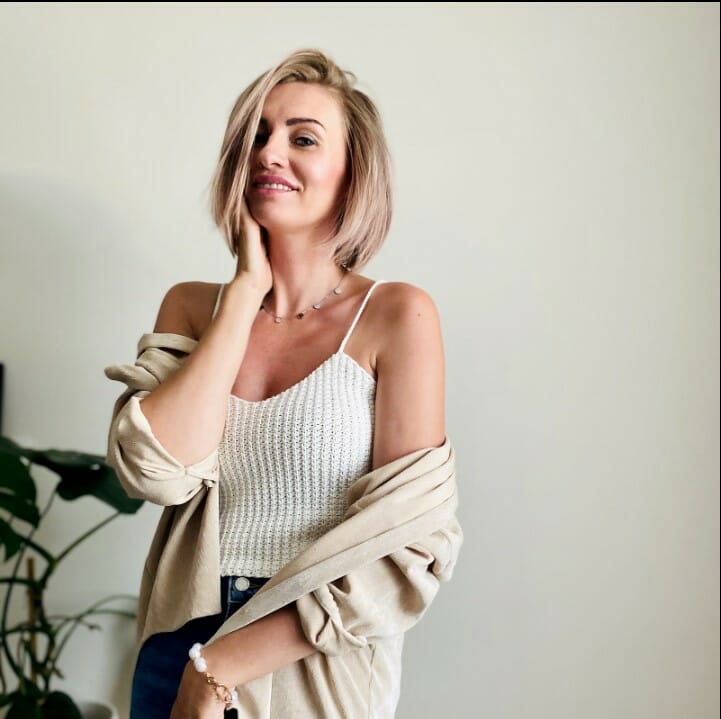 Source: Ravelry
You can never go wrong with a white crochet crop top with or without sleeves. This is a must-have piece in every woman's wardrobe, as a simple white top never goes out of style.
Pair it with a maxi or mini skirt, trousers, or a pair of denim; you're sure to make heads turn and jaws drop.
Want to see the detailed pattern? Click here.
8. Crochet Butterfly Crop Top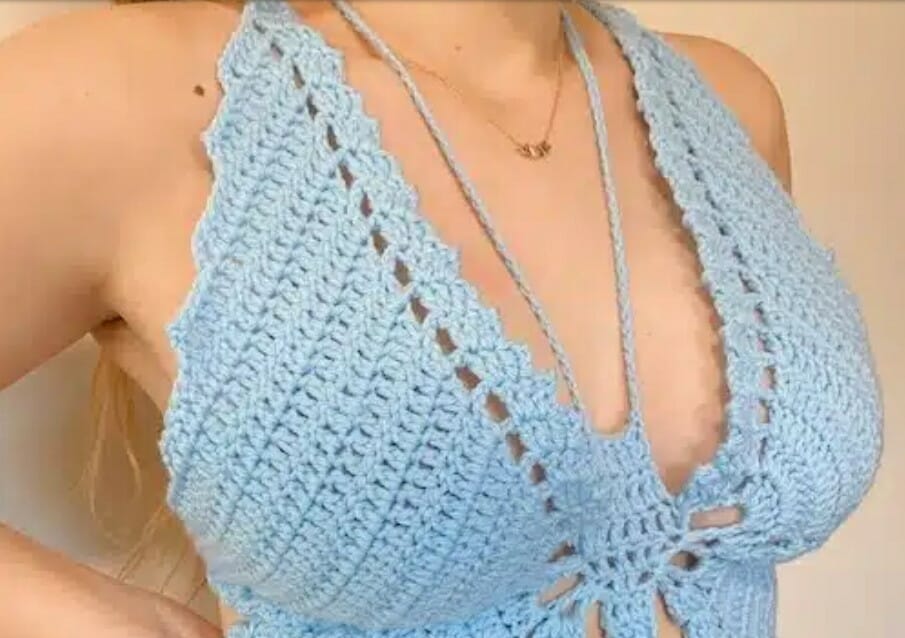 Source: Mae Crochets
If you want to make a statement crochet top, try your hands at this unique butterfly-inspired design.
The wing-like motifs create a playful, eye-catching effect and make for a bold outfit that's perfect for your date night!
Check out the full pattern here.
9. Off-Shoulder Crochet Crop Top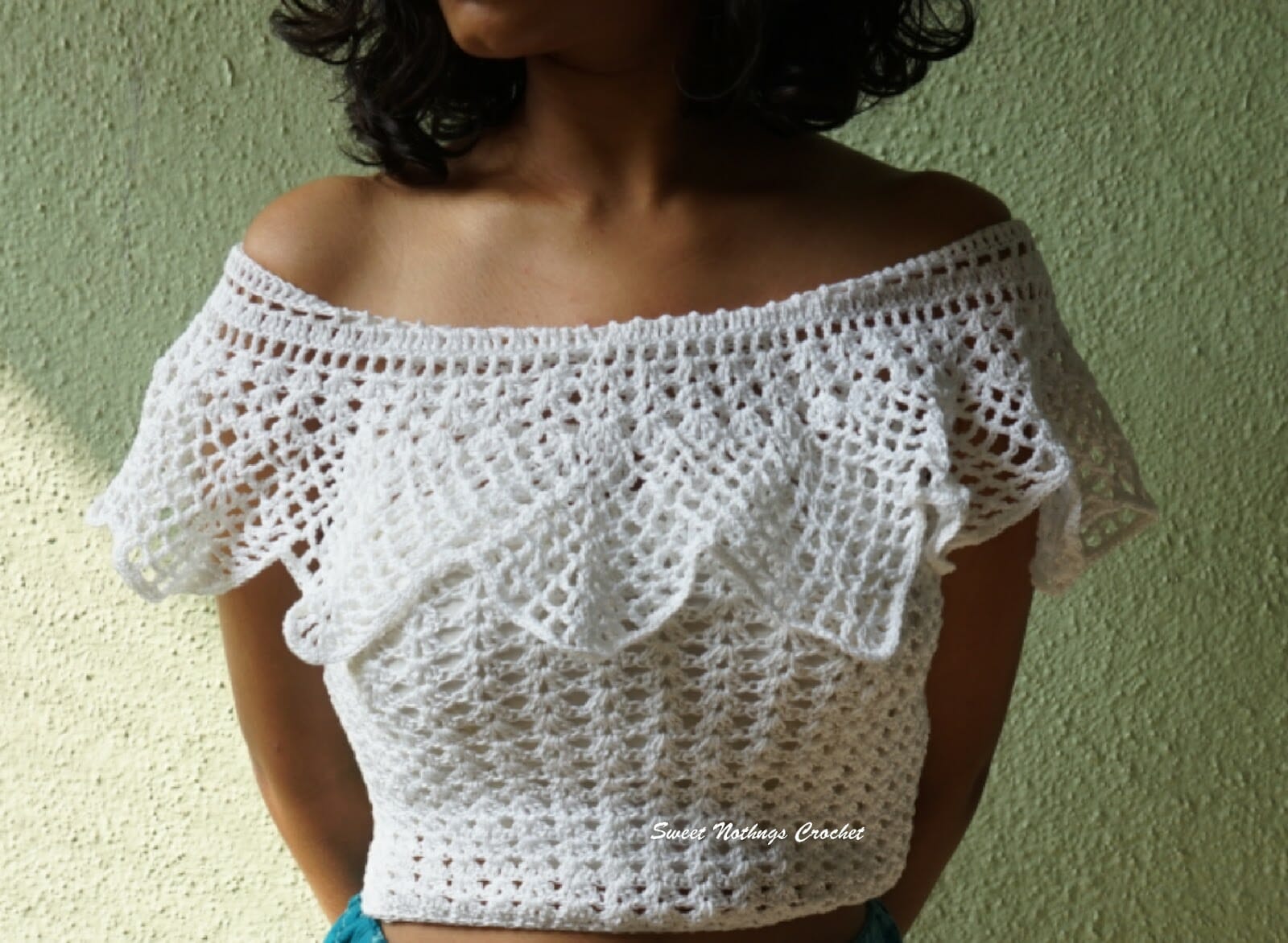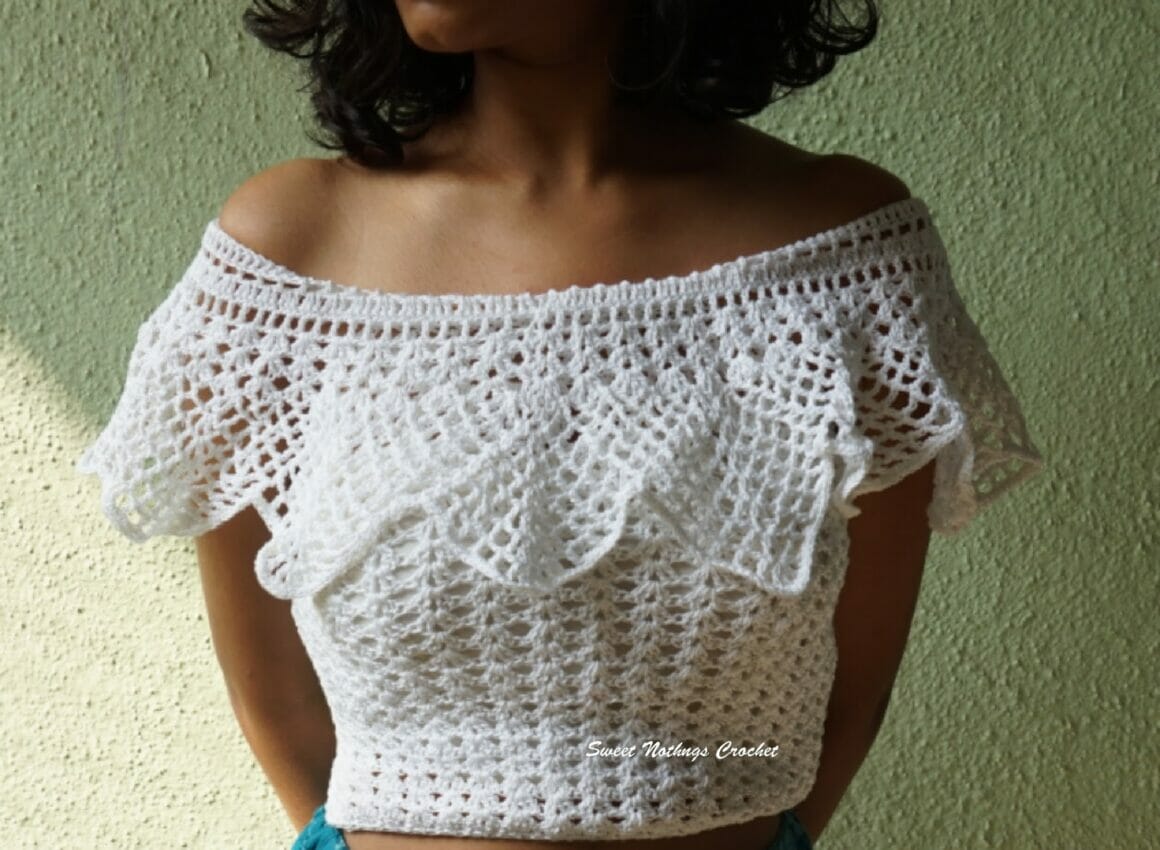 Source: Shyama Nivas
Show off those shoulders in this off-the-shoulder style crochet top. The simple yet elegant pattern makes it a versatile piece that looks stunning with different bottom styles.
You can check the in-depth tutorial here.
10. Gathered Crochet Top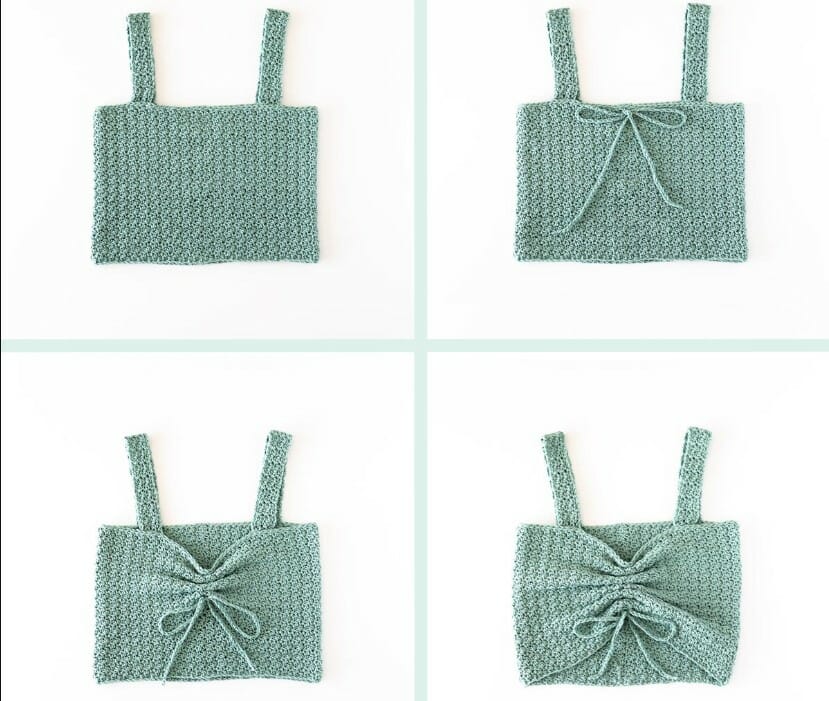 Source: For the Frills
As the name says, this top has a gathered front design that enhances your silhouette and defines the natural curves. If you've already mastered the basic crochet patterns and want to try something new and more detailed, this could be the perfect design to experiment with.
You can see the step-by-step tutorial here.
11. Crochet Puff Sleeved Crop Top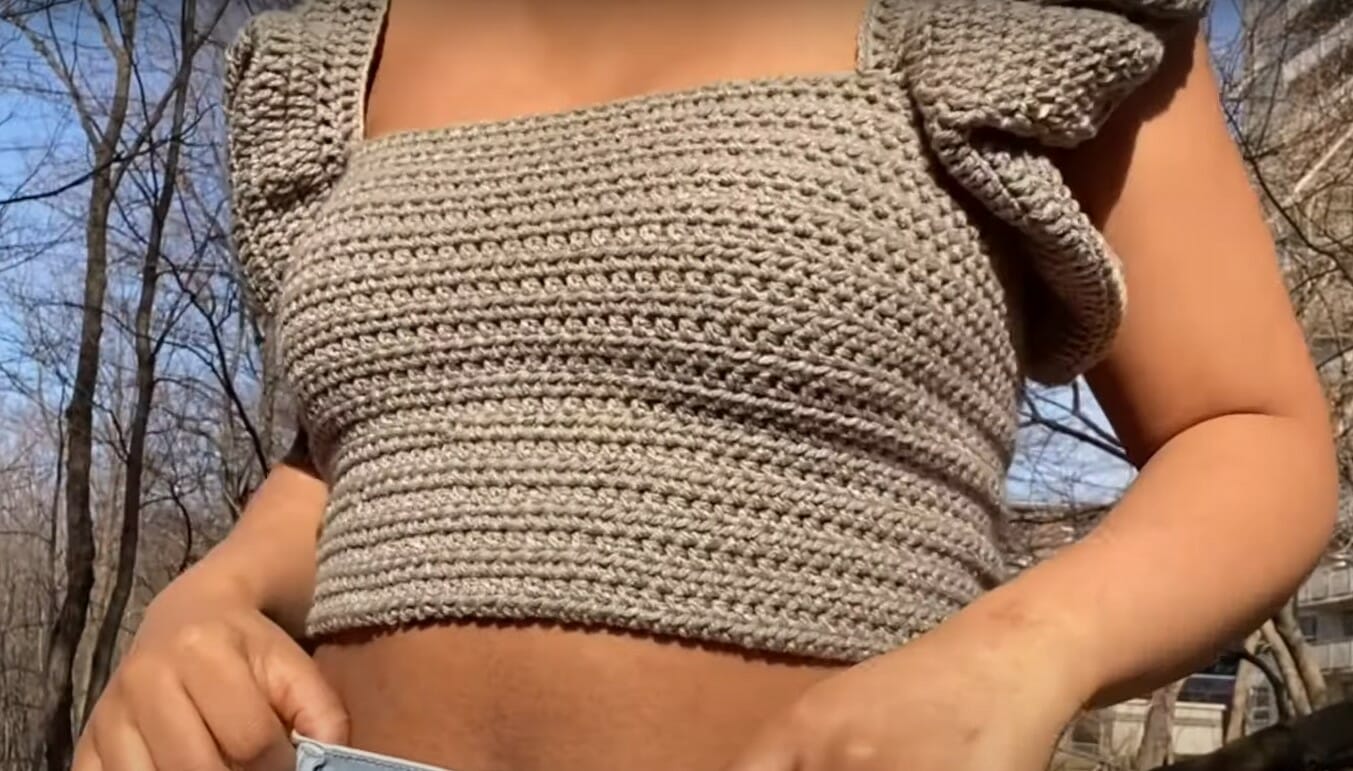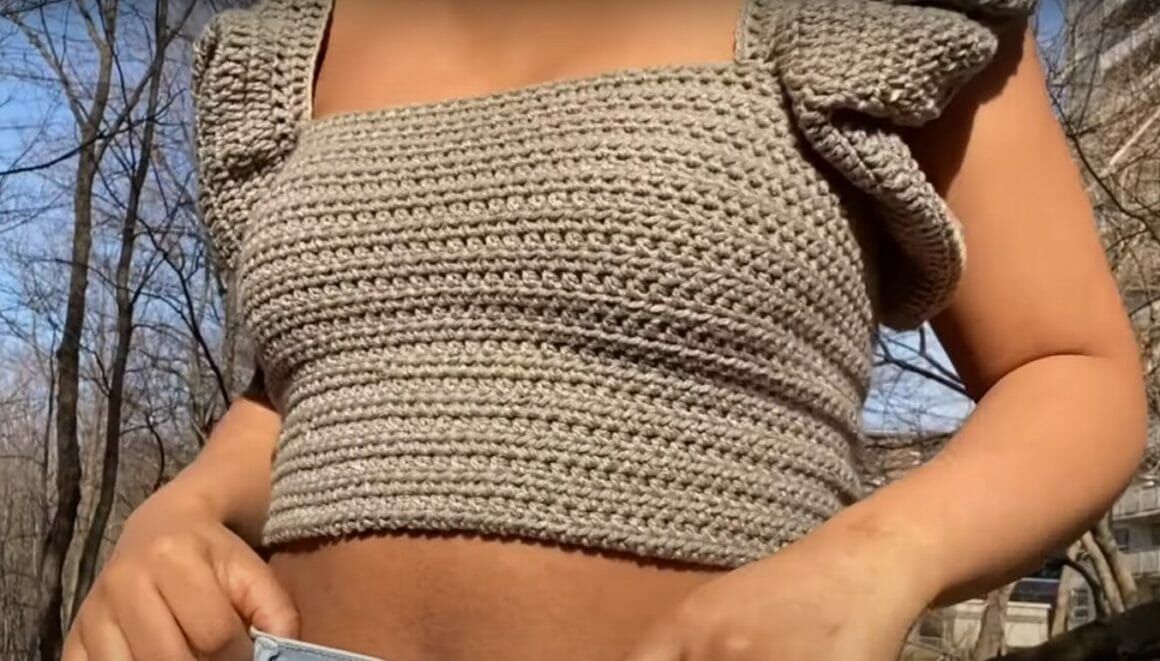 Source: Peculiar's Crochet
You may need to spend a couple of extra hours on this elegant model, but your efforts will be worth it when you see the end result. This puff-sleeved crop top is every girl's dream, due to the delicate, feminine touch it brings to any outfit.
This top, paired with a beautiful skirt, makes the cutest dinner or brunch outfit.
Watch the video below for a detailed guide.
12. Bell-sleeved Crochet Crop Top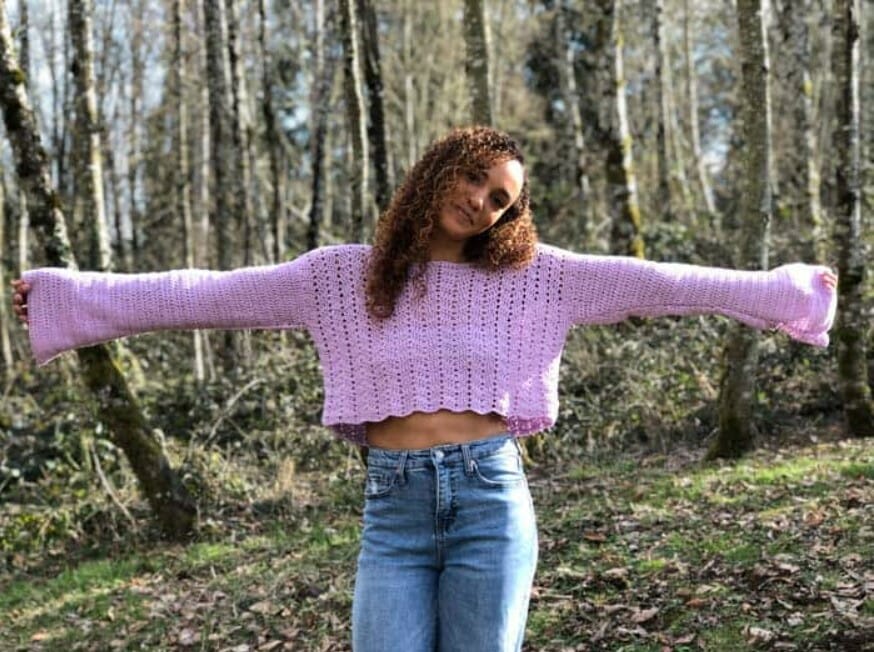 Source: Make & Do Crew
Retro bell sleeves made a comeback during the last decade, and they are still ruling the fashion world. This crochet crop top, again, features a chic bohemian style, and the flowing sleeves enhance the overall look of the top.
Click here to get the complete pattern tutorial.
13. Granny-Square Crochet Crop Top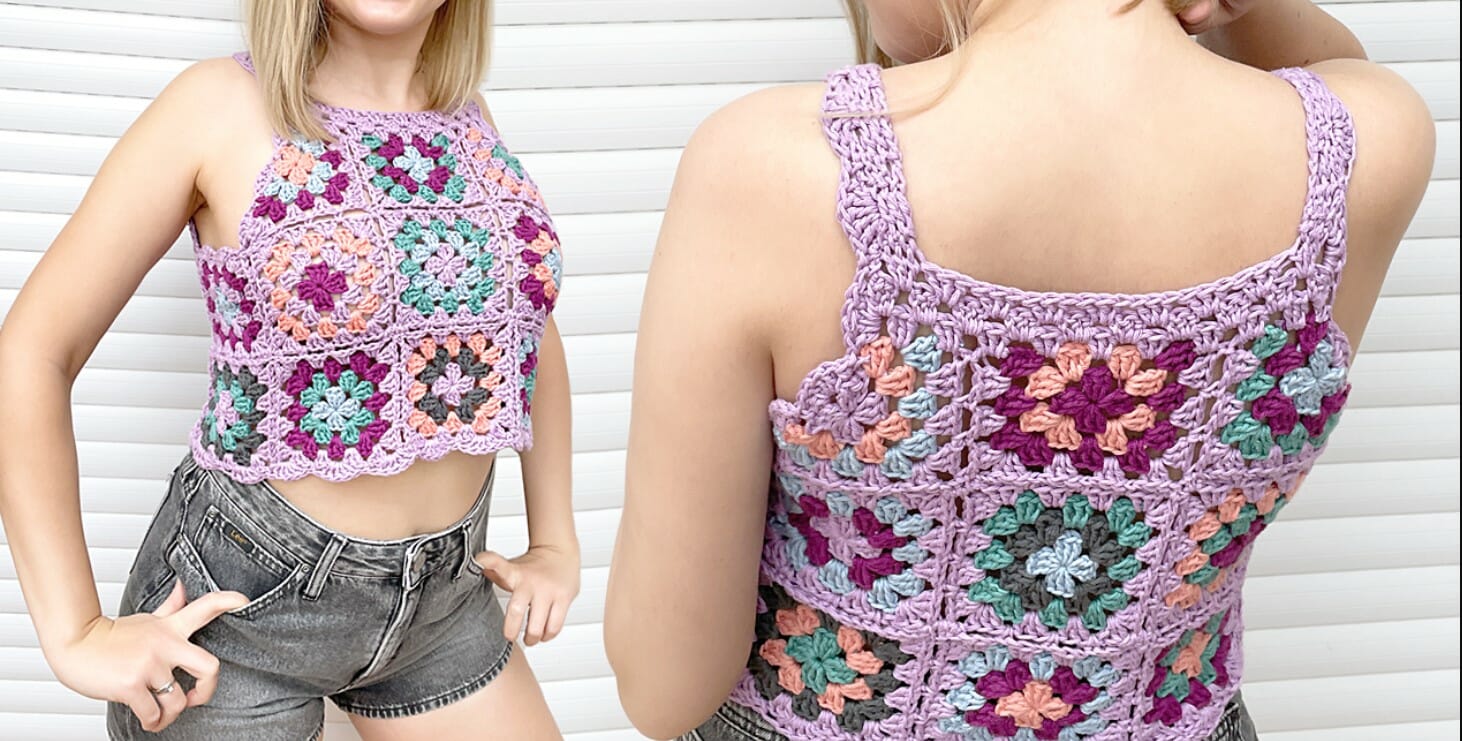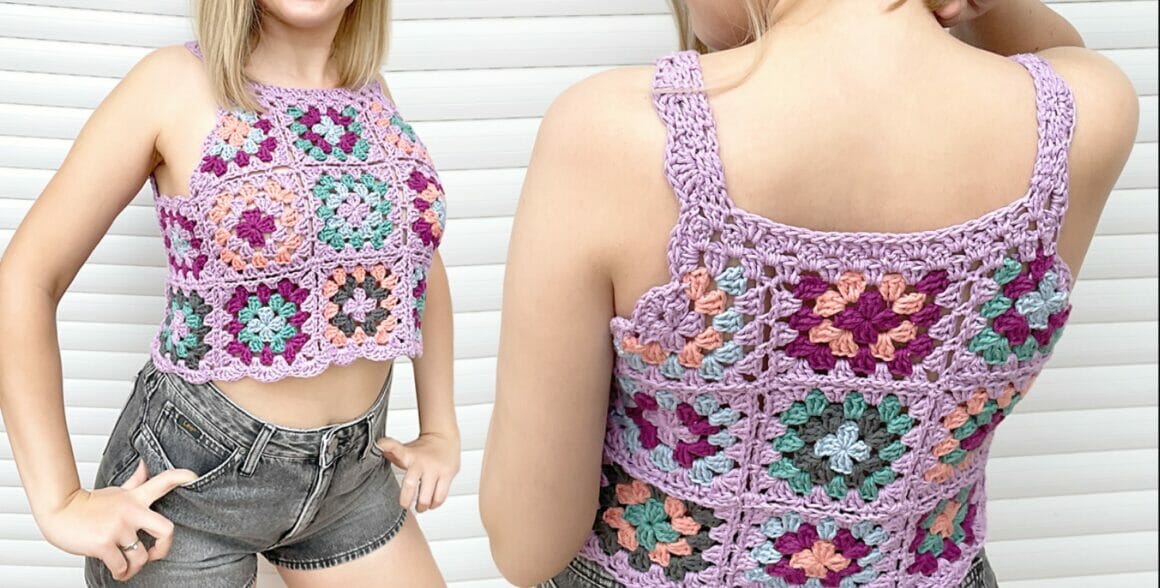 Source: Beautiful Crochet Stuff
A modern take on the classic crochet granny square design, this crochet crop top is a nod to tradition in crocheting. The squares come together to create a trendy, yet nostalgic feel and would look good with shorts or a plain skirt.
Check out the complete pattern here.
14. Ribbed Crochet Crop Top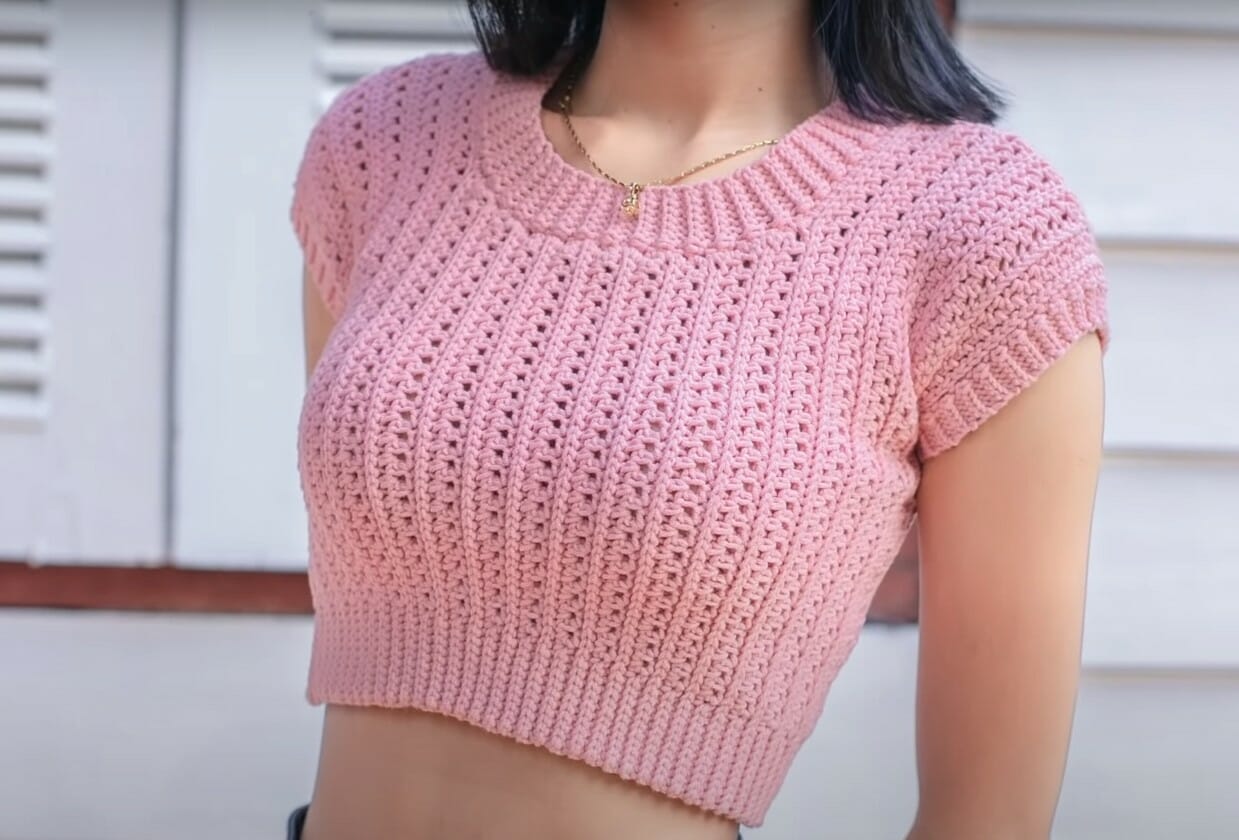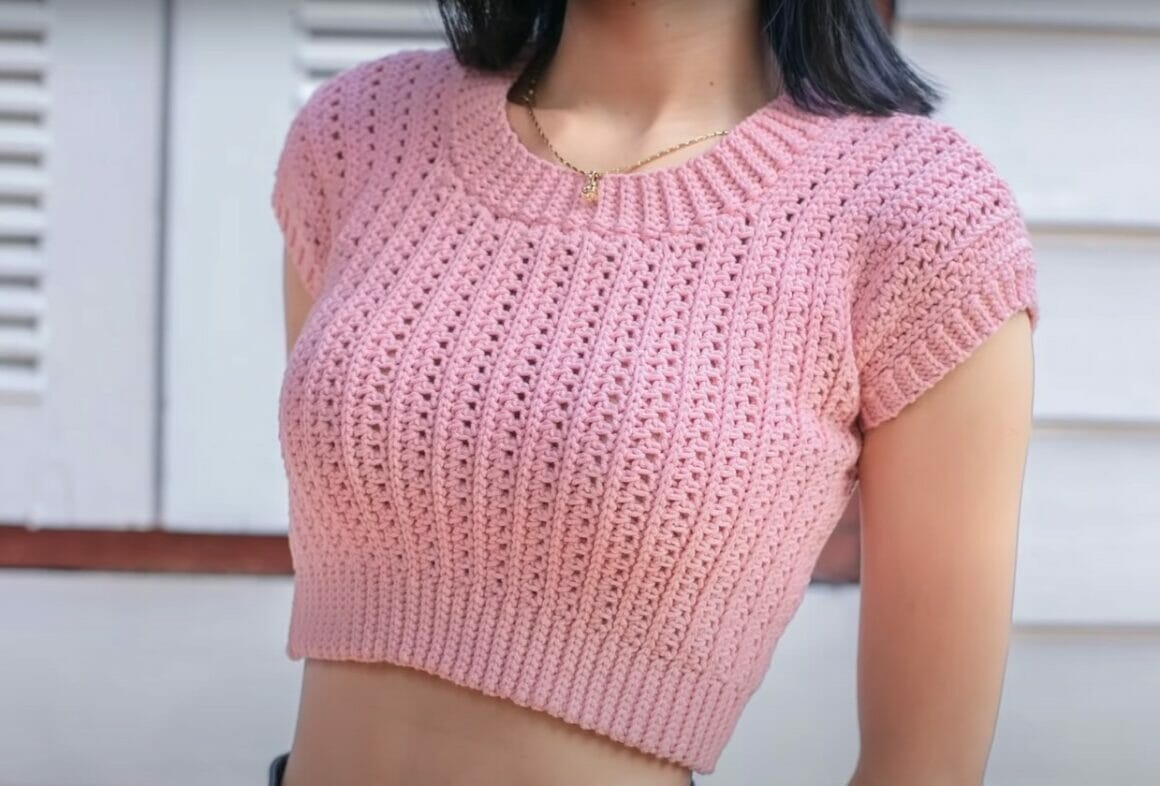 Source: Chenda DIY
Experiment with texture using ribbed stitches. This crochet crop top combines comfort with style, making it a feminine wardrobe staple. This one has a thicker texture, so it may not be ideal for hot summer days.
Pair it with a blazer or denim jacket and your choice of pants. Finish the look off with chunky boots!
To get the full tutorial, just watch the video below.
15. Hepatica Granny Top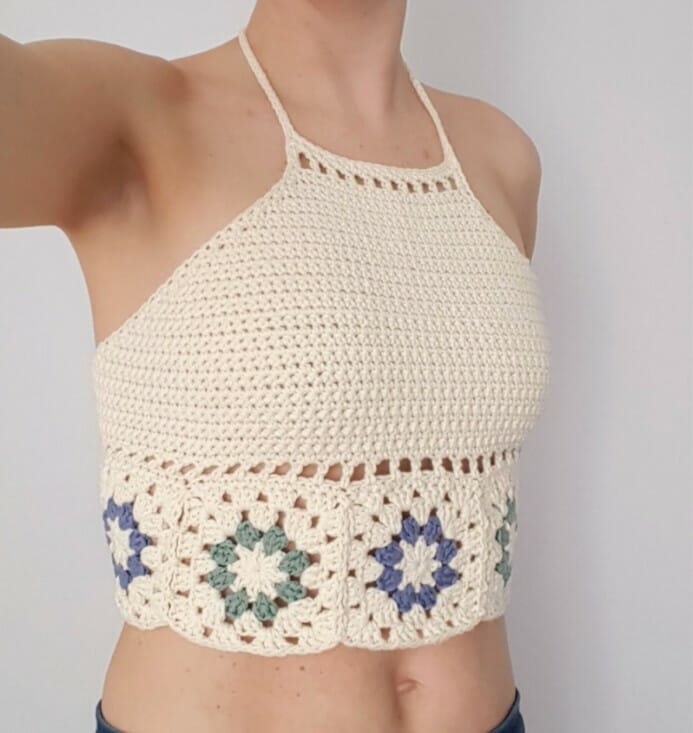 Source: Hooked by Nanna
This Hepatica granny crop top is my personal favorite. I love the flowers crocheted at the end of the top, which enhances the overall look. You're free to crochet them in the color of your choice, and if you know any other flower pattern, you can easily incorporate that too.
You can check the detailed tutorial here.
16. Amelia Crochet Crop Top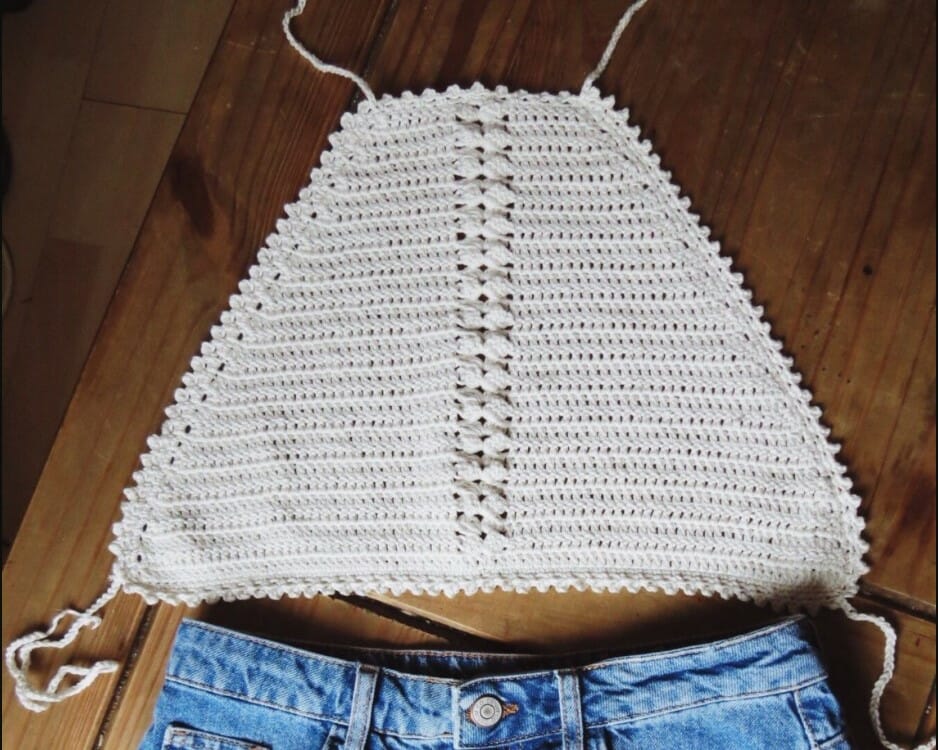 Source: Crochet with Carrie
This beautiful Amelia crochet crop top is for ladies who love quirky designs. It has a central motif and detailed edges that bring a lot of texture and character to the top.
Click here for the detailed pattern instructions.
17. Sophia Crochet Bikini Top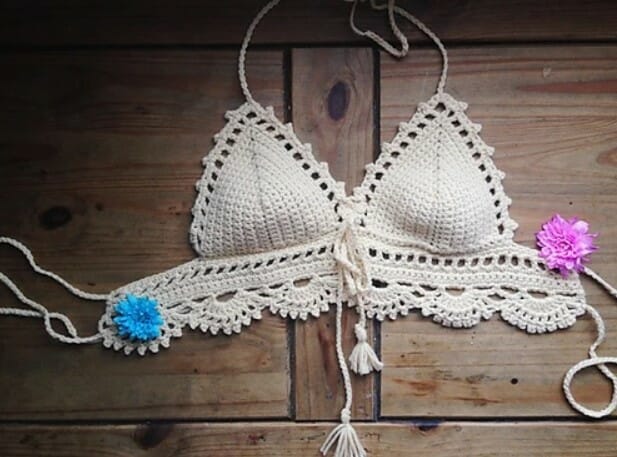 Source: Ravelry
Planning a beach vacation? Or need a beautiful crochet bikini top to flaunt your beautiful body at a pool party? Look no further than this Sophia crochet bikini top. This is a fun, stylish top, and you can adjust the cup size as per your requirements for the perfect fit.
Get the complete tutorial here.
18. Lacy Crochet Crop Tank Top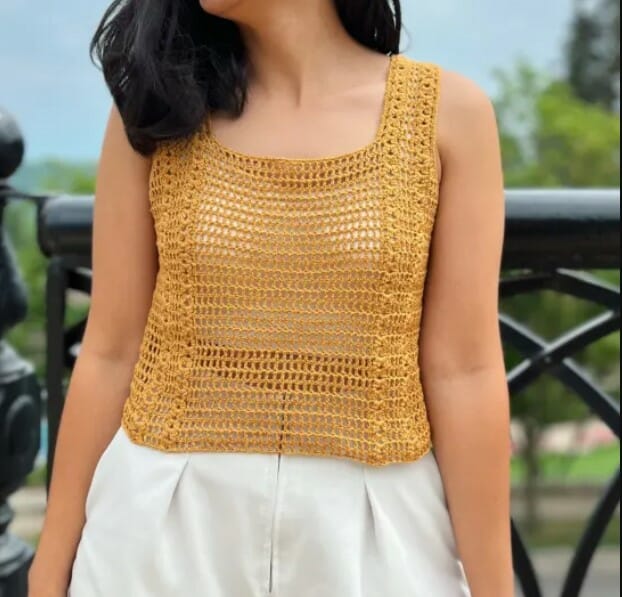 Source: Knitcroaddict
The flowy design of a lacy crochet crop tank top is ideal to wear on the beach. Feel the breeze and pair this beautiful garment with a shorts or flowery skirt. This model is see-through, so if you aren't comfortable showing your skin, wear it over a cami top.
Click here for the detailed pattern.
19. Peek a Boo Crochet Crop Top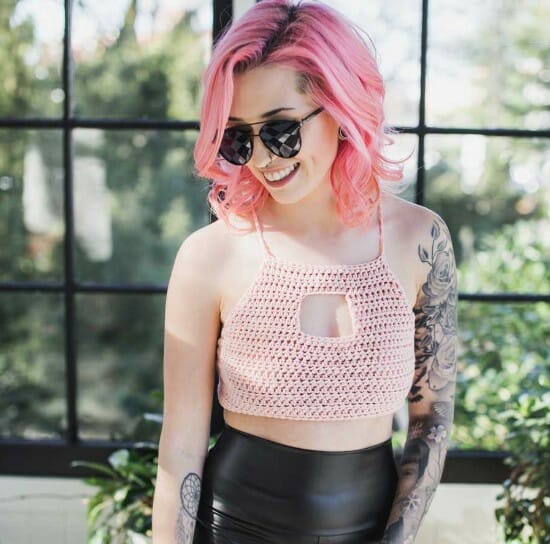 Source: The Hook Nook Life
This is an effortlessly cute and undeniably charming crochet crop top every one of us would love to own. This one is super easy to make and requires some basic stitches, so even a beginner can learn the design in no time.
Check out the detailed pattern here.
20. Eden Crochet Crop Top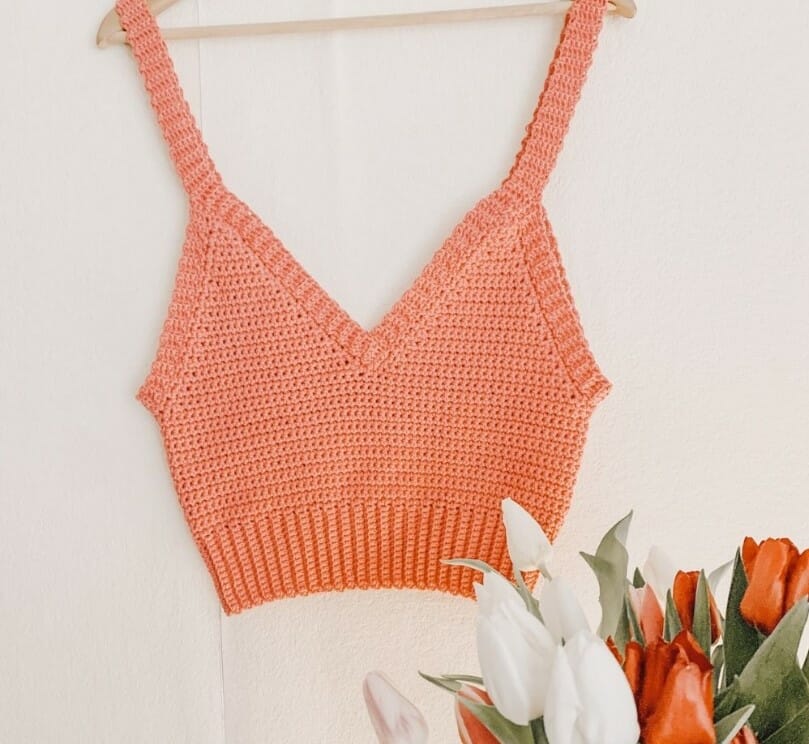 Source: Crochet With Carrie
Add a dash of edginess to your style with this simple, yet stylish Eden crochet crop top. This is a beginner-friendly pattern, making it a perfect project for newbies looking for an easy yet stylish design to put their crocheting skills to the test.
You can check out the complete tutorial here.
21. Fringe Crochet Crop Top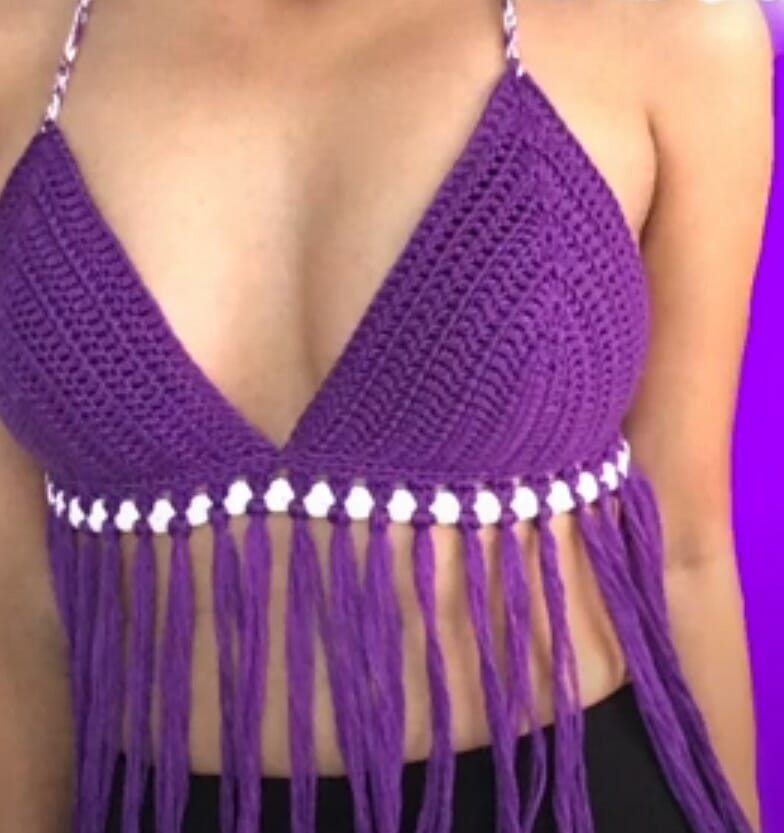 Source: Yarns and Fins
Let's wind up this list of 21 free crochet crop tops with this fringe design. The fringe adds movement and character to your outfit and elevates the overall look instantly.
Pair it with denim shorts and statement boots for the ultimate festival look.
Enjoy the video below and learn how to make this pattern
Crochet Crop Top Patterns: FAQs
Q: Are crochet crop tops stretchy?
A: Many crochet crop tops have a stretchy and flexible fit, due to the nature of crochet stitches and the type of yarn used in the process. Tops made with cotton & acrylic blends, acrylic, or merino yarn usually have a stretchy feel.
Q: What do you wear inside a crochet crop top?
A: You can wear a nude tank or cotton tube top underneath the crochet crop top for the barely-there look. Non-see-through crochet crop tops are OK to be worn with a discreet bra, as well.
Q: Where is it appropriate to wear a crop top?
A: Crop tops are suitable for casual outings, beach getaways, music festivals, and even some relaxed social events.
Q: What pants should I wear with a crochet crop top?
A: You can wear any type of pants with a crochet crop top. Be it a high-waist pair of denim pants or well-fitted shorts, choose your garment that feels right and matches the design and style of the top.
Conclusion
And there you have it, fellow fashionistas! Crafting your very own crochet crop tops is like setting your creativity free and indulging in the pure thrill of fashion design. It's your chance to flaunt your unique style while wearing something that's made straight from your heart.
Did you catch that list of gorgeous designs? We're talking about a treasure trove of versatility, from patterns with a sleek and modern vibe to those jaw-dropping, sophisticated stunners.
And if you're just dipping your toes into the crochet pool, no sweat! Start with the basics, let your skills simmer, and gradually gain practice and experience. It's all about learning and leveling up!