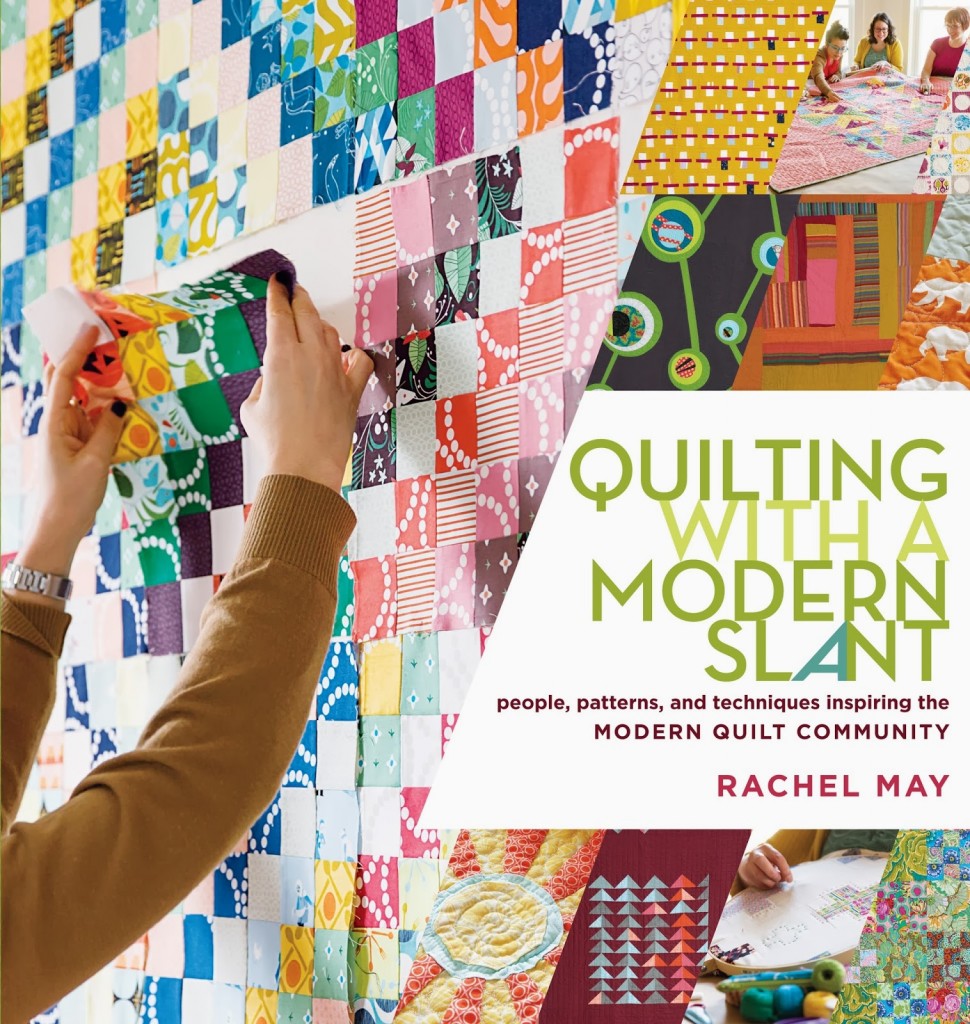 Today we're excited to be a part of the Quilting with a Modern Slant blog book tour! This book was just released on January 28 by Storey publishing. It was authored by Rachel May and is 224 pages long. That includes 7 chapters covering different aspects of modern quilting including techniques, color, scale, pattern, improv designs and more.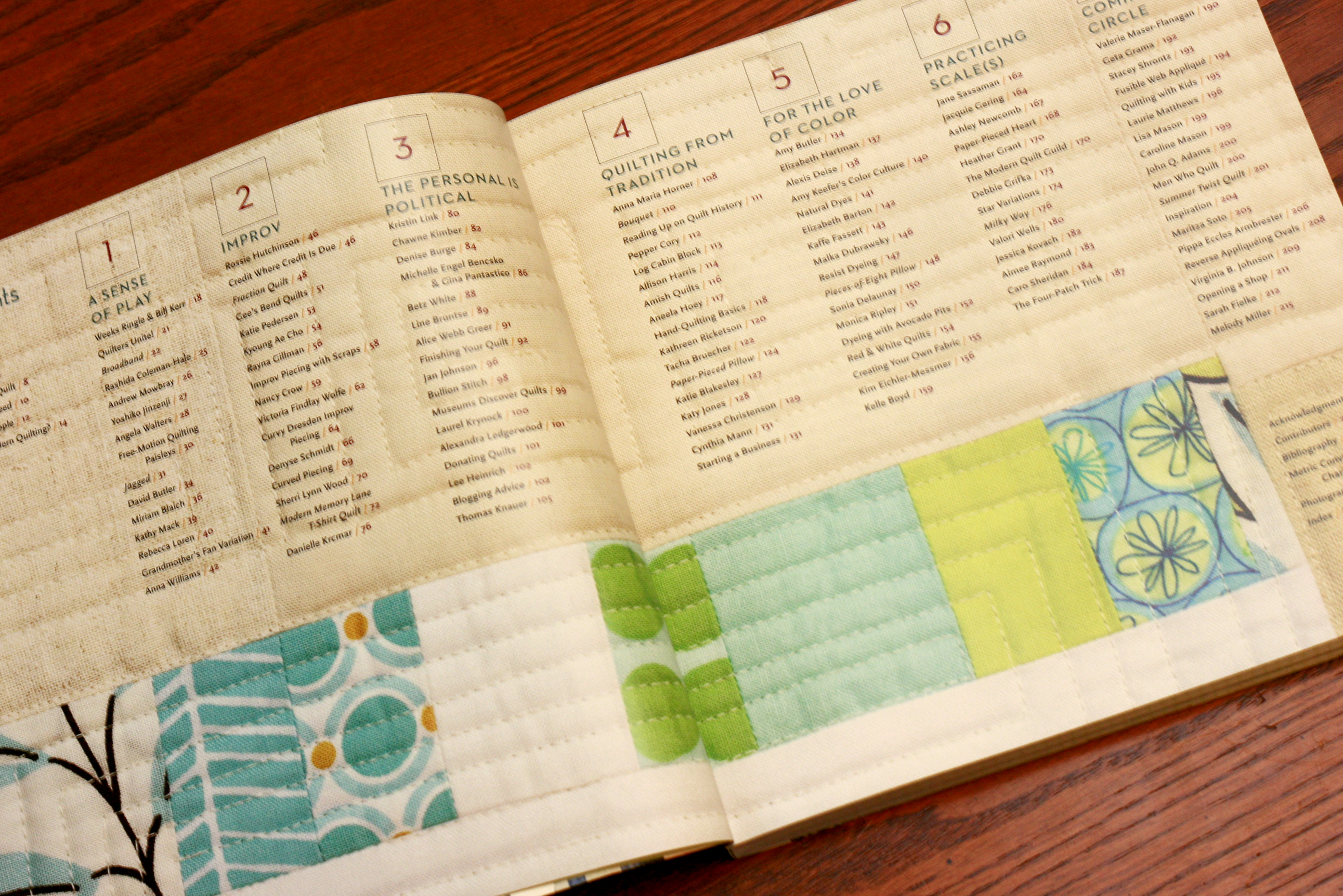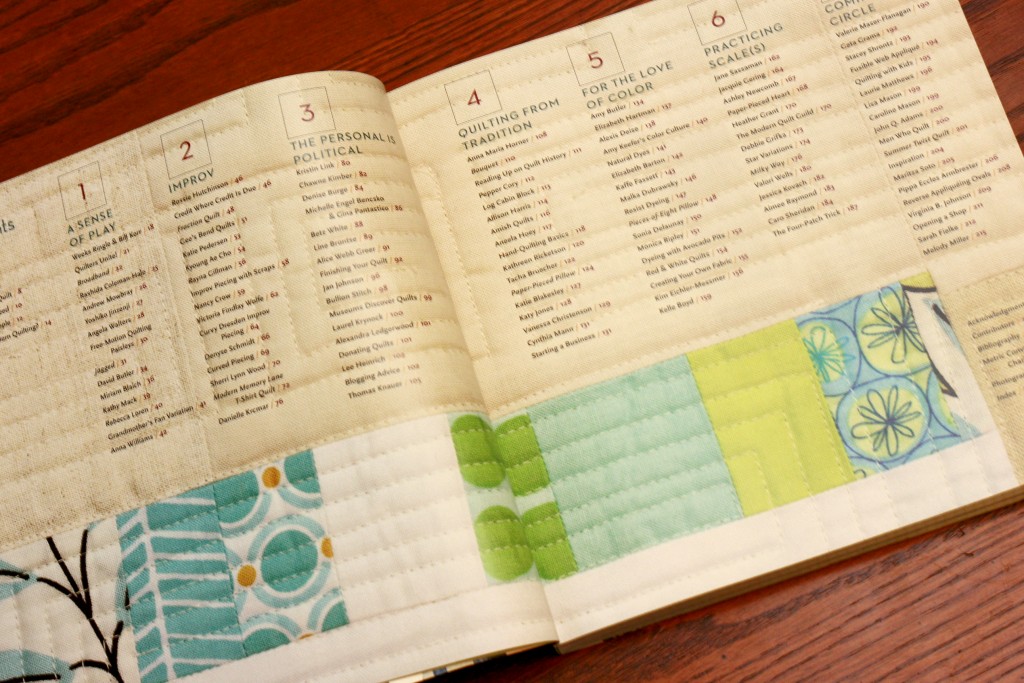 Whether you're a beginning quilter or one with years of experience, this book is a great resource for anyone interested in learning more about the modern quilting movement. On every spread in the book you'll find beautiful color photographs of quilts and techniques. It's inspiring to look at just the photos alone.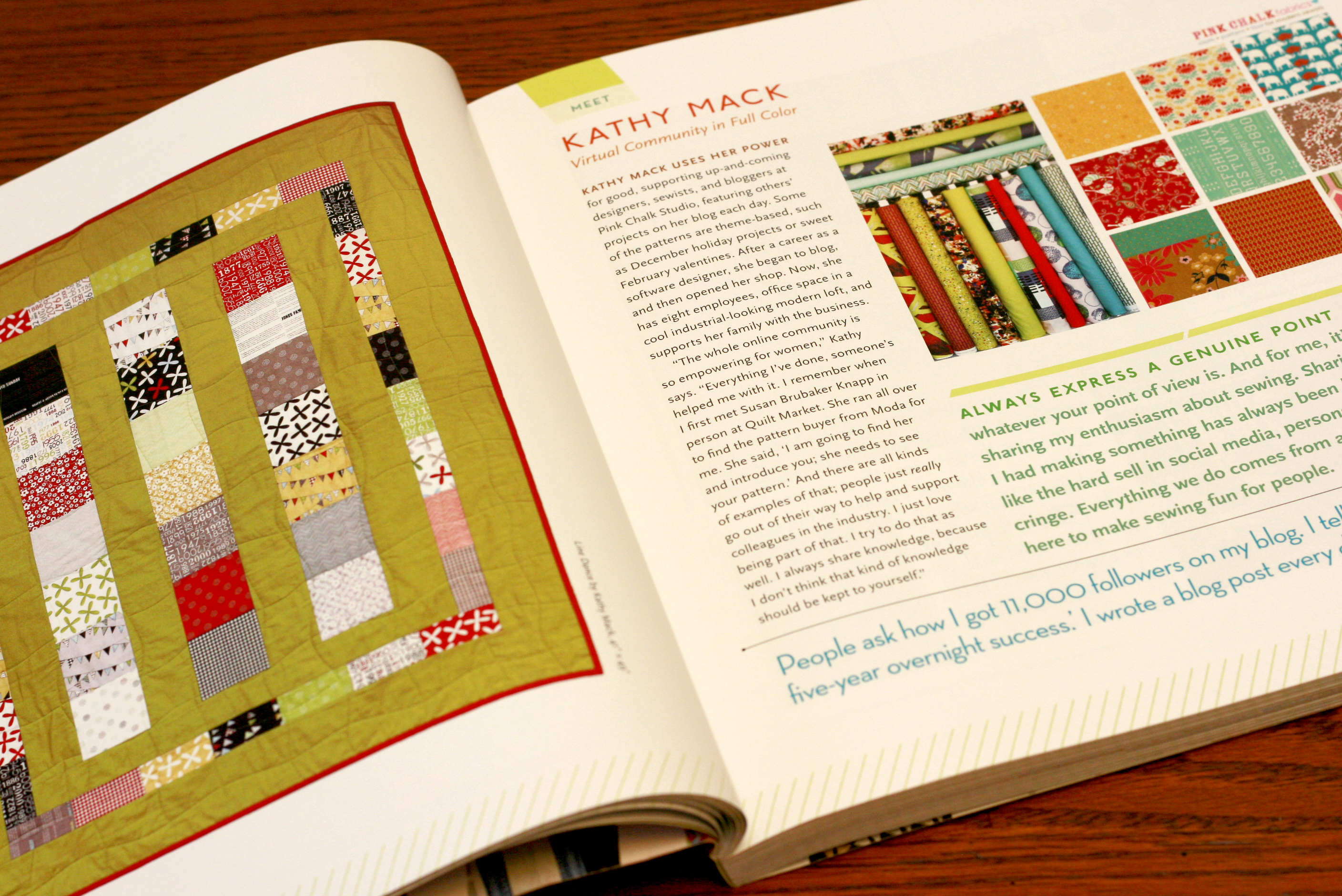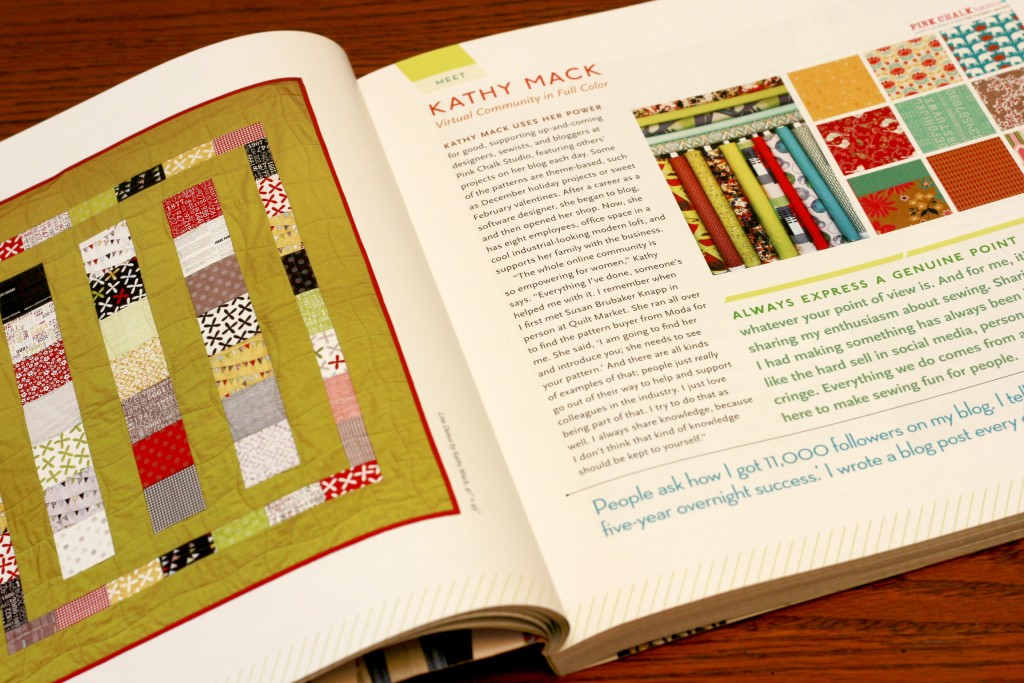 Inside you'll find 9 projects with patterns and instructions and 13 tutorials. There is helpful information for new quilters like supply lists and quilt binding techniques. There's more advanced patterns for experienced quilters and new techniques like making natural fabric dye with avocado pits.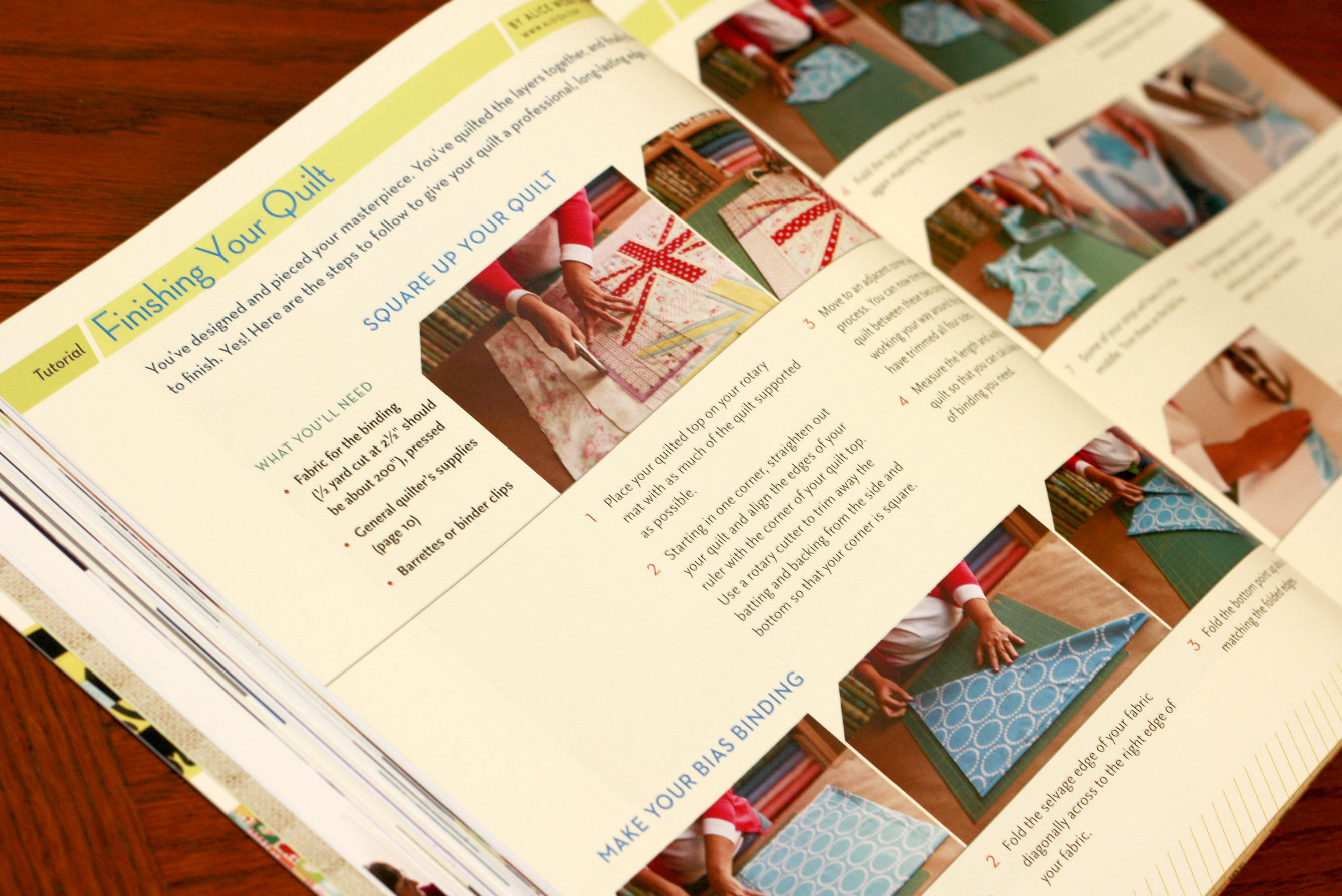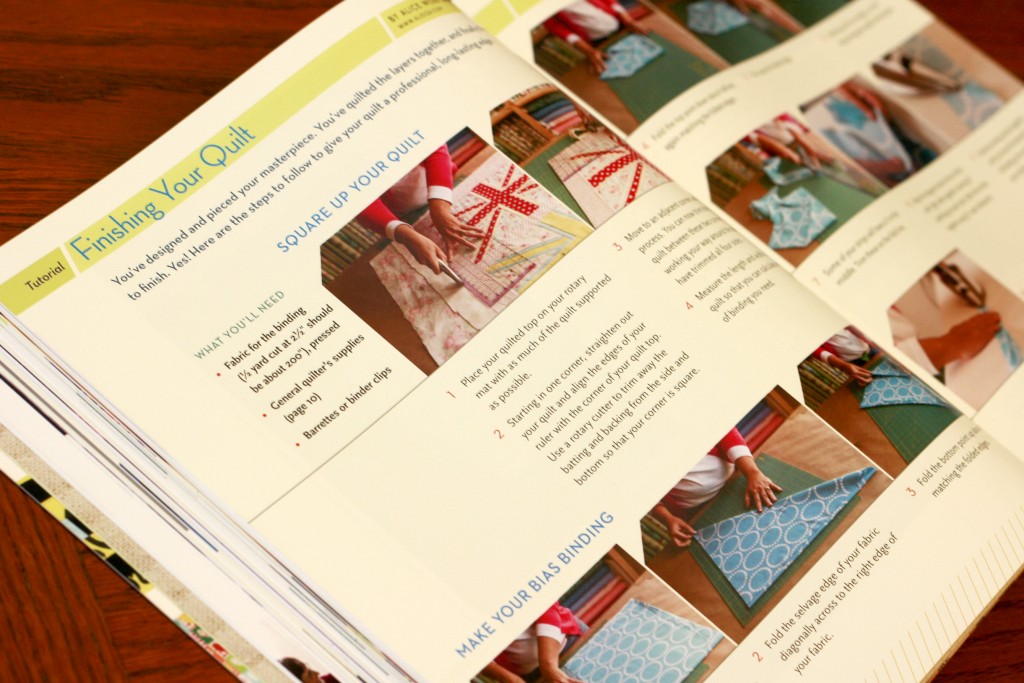 While the patterns and tutorials are interesting, the real strength of this book is in the stories and contributions of over 70 modern quilters. There were some names that were familiar to me (Rashide Coleman-Hale, Angela Walters, Denyse Schmidt, Anna Maria Horner and more) and some new ones. I've seen many pattern books but this is one of the few quilting books I've read that focuses less on patterns and more on the people behind them.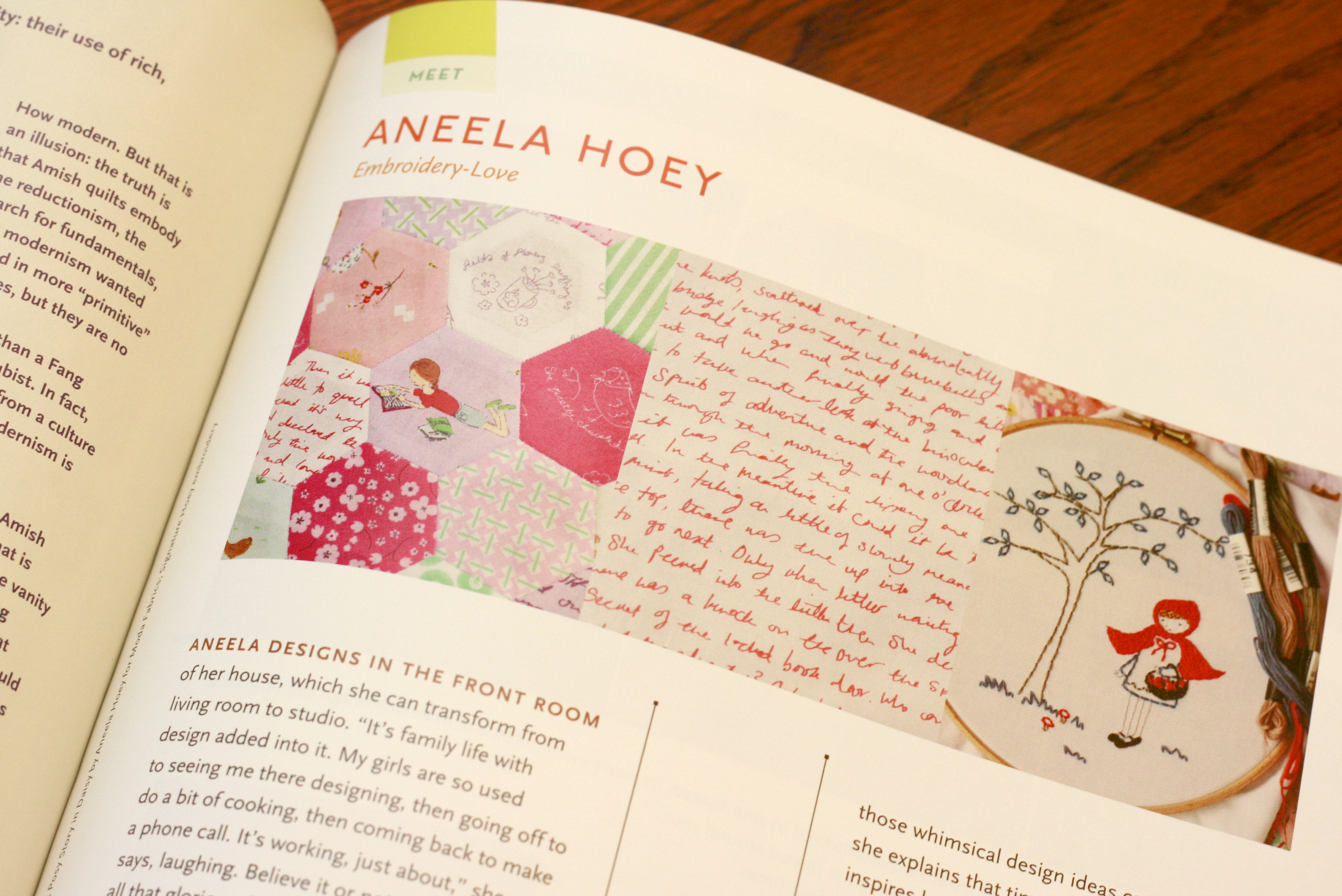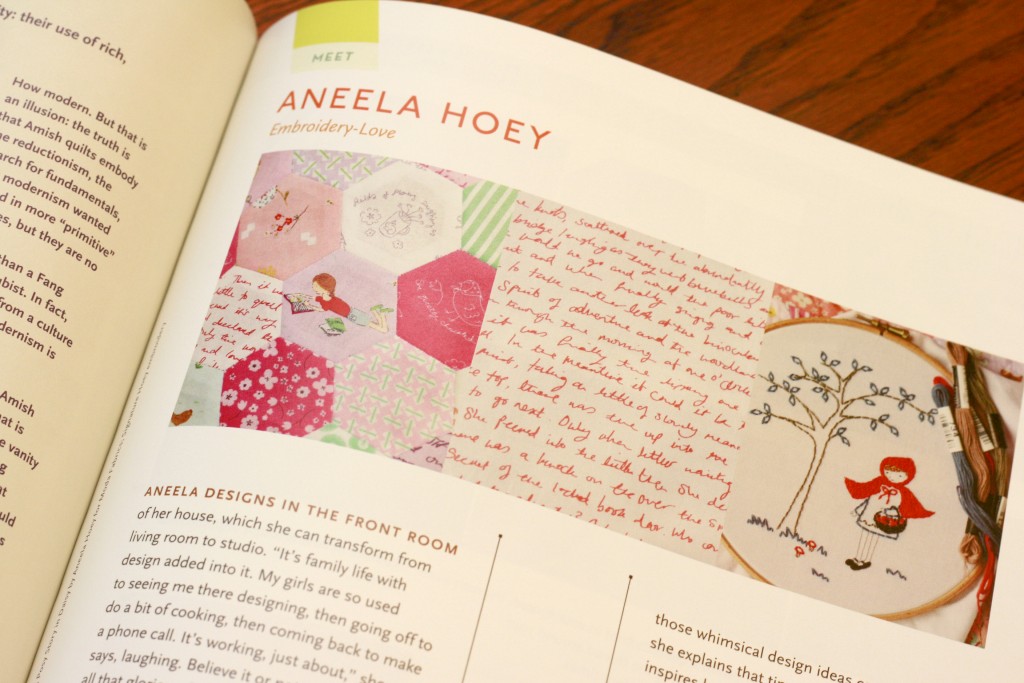 It's fascinating to read their stories, how they became involved in quilting, their tips and tricks and more. The stories touch on other areas of quilting like creating fabric or opening a shop. While those sections are brief, they are interesting and may help you find a new area of interest to pursue.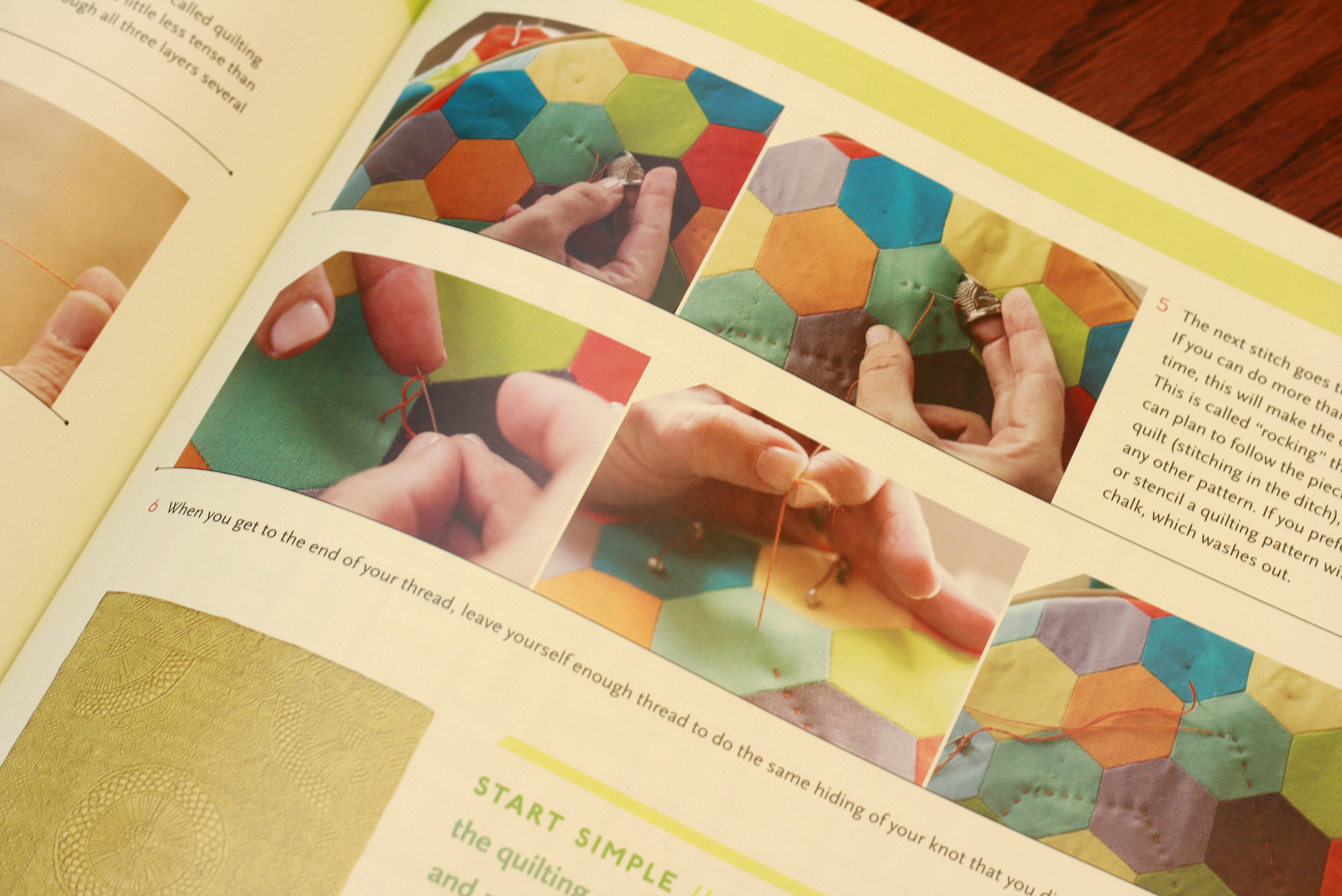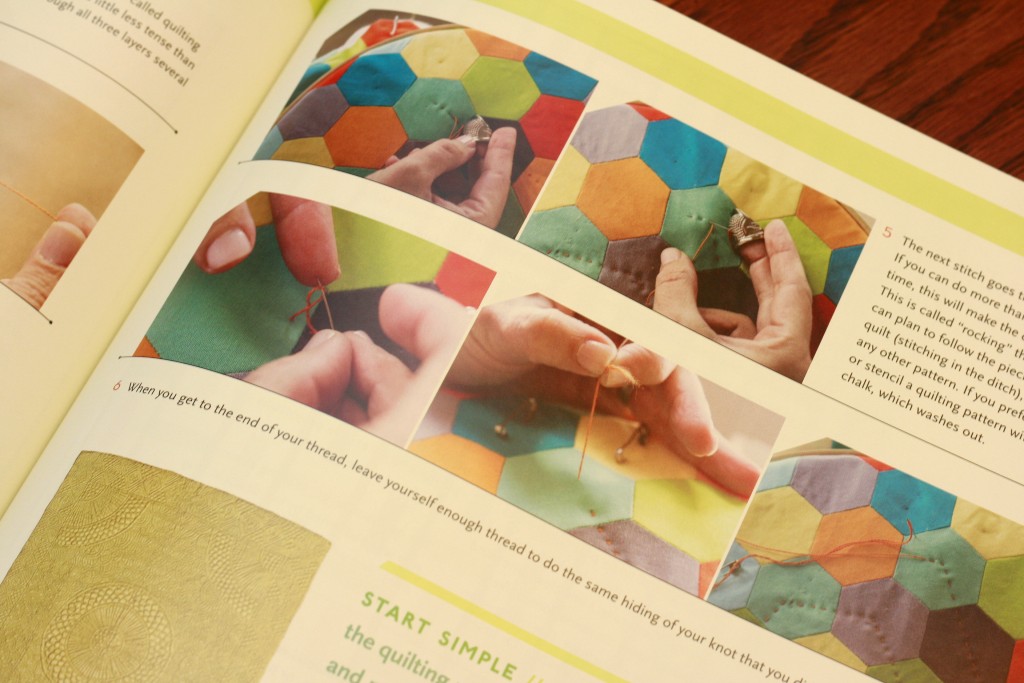 Overall, this book is a great resource for anyone who wants to learn more about the makers of quilts. The patterns and tutorials are a bonus but the personal stories from modern quilters are what really make this book shine and bring the modern quilting community to life.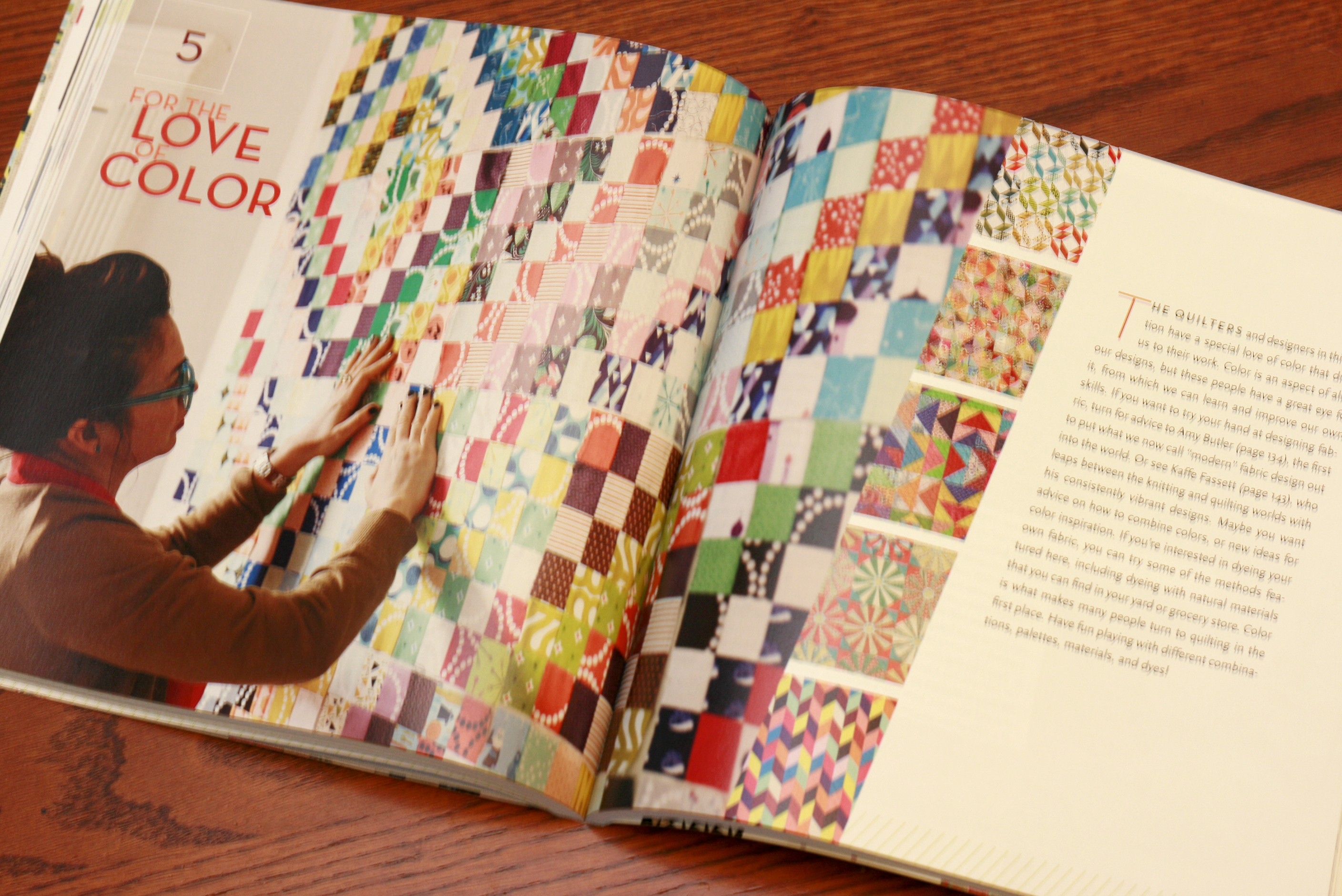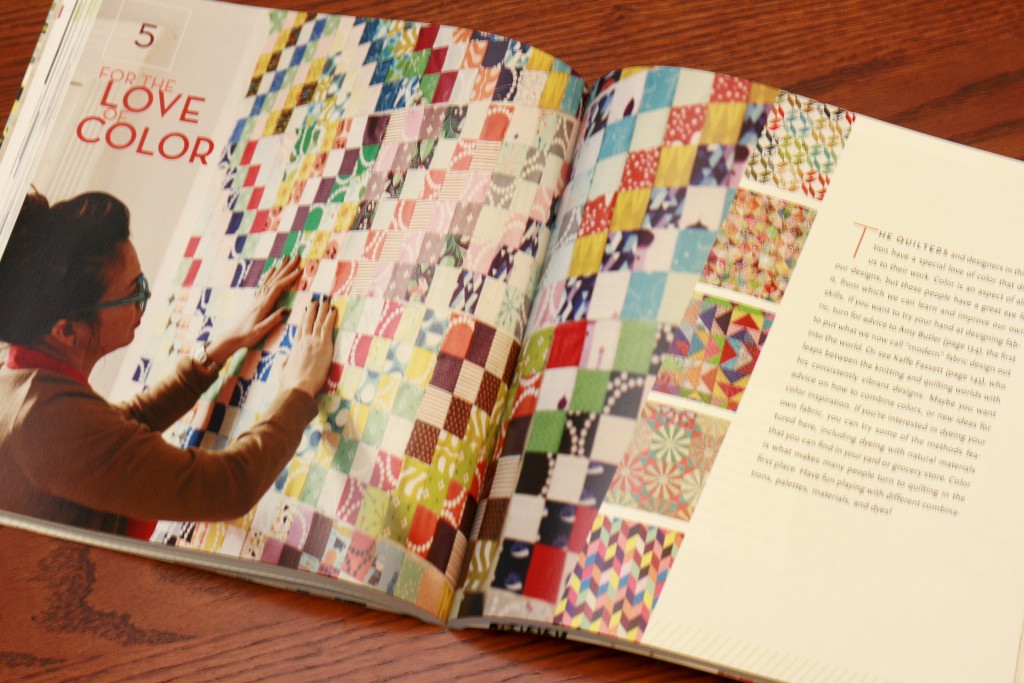 If you'd like to purchase a copy of the book, visit the Quilting With a Modern Slant website for a list of online sellers.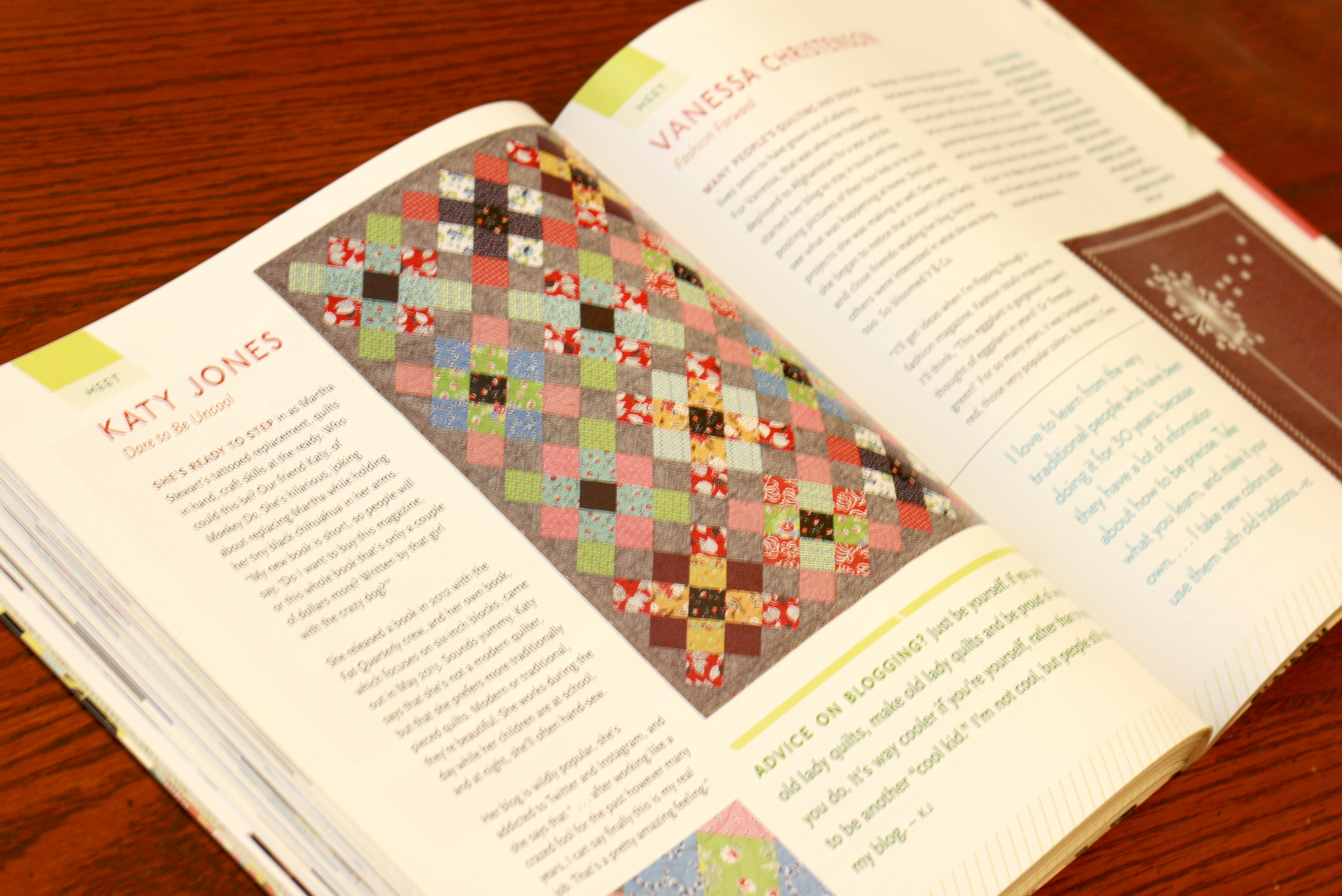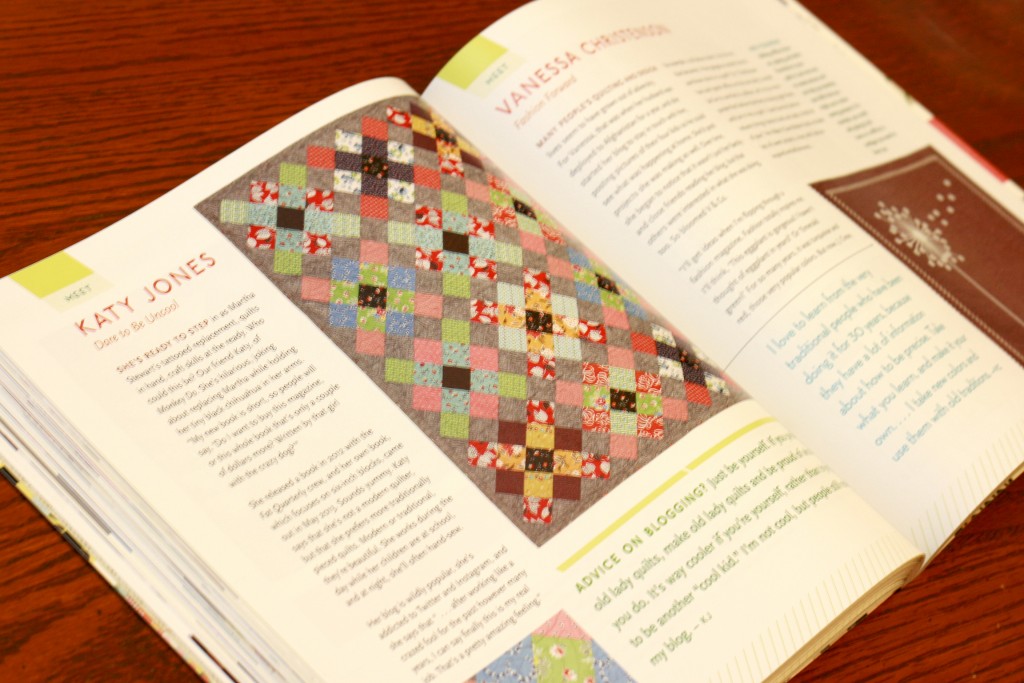 Giveaway
Just leave a comment below telling us what you'd like to learn about quilting (one comment per person please) to be entered to win your own copy of the book. Contest is open through Saturday, Feb. 8 at 11:59 pm EST to US and Canada residents. The winner will receive a copy of Quilting with a Modern Slant from Storey Publishing.
The winner chosen by random.org was #24, Fenna from Fabulous Home Sewn Products! Fenna, I've sent you an e-mail with more information!
Disclaimer: Storey publishing sent me a complimentary copy of this book in exchange for this review. All opinions are my own.