Did you sign up for The Sewing Summit before it sold out? I am excited to attend in October, and feel lucky to have gotten a ticket!

The first Sewing Summit was founded by sewing bloggers

Amy Ellis

and

Erin Singleton

. Although Amy will be

teaching

and not organizing this year's event, the Sewing Summit's return to Salt Lake City is highly anticipated as shown by the event selling out in just 10 hours!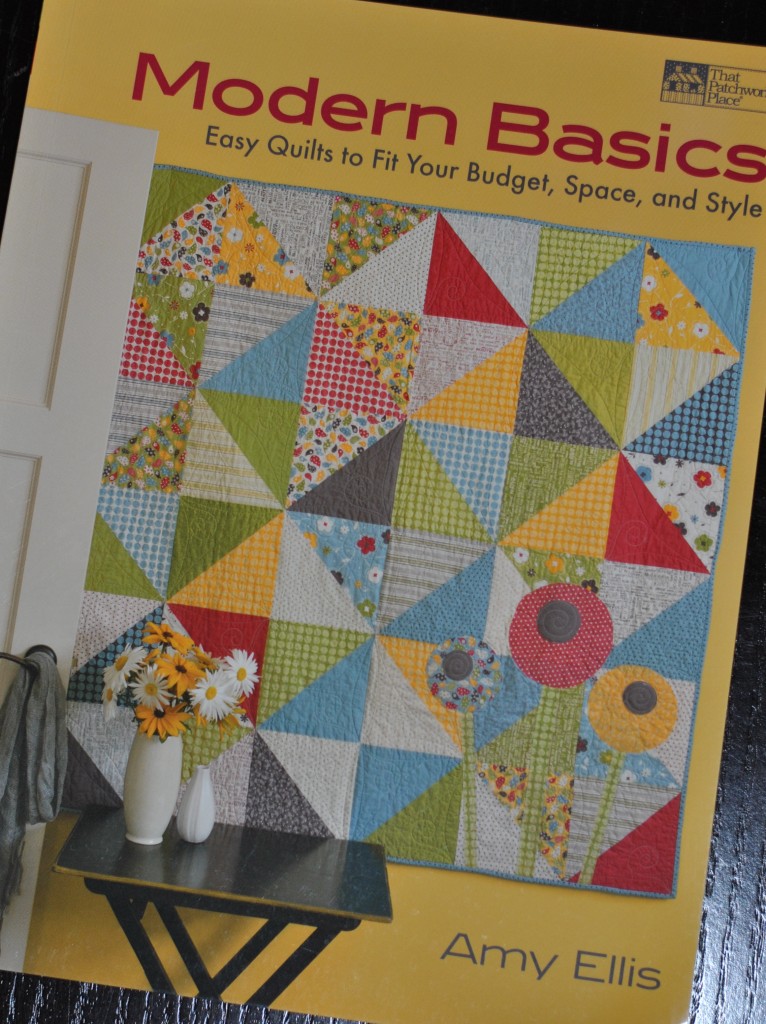 In case you haven't read it, I wanted to share a bit of Amy's book Modern Basics: Easy Quilts to Fit Your Budget, Space and Style (Martingale & Co). The book has 14 quilt patterns that major on squares, strips and rectangles. Even the triangles on the cover quilt are approachable for beginners.
There's also a Quiltmaking Basics chapter that talks about tools, block construction, squaring up quilt blocks, adding borders, basting, machine quilting, and binding. If I would have had this book when I made my first quilt, the section on bindings would have been so helpful!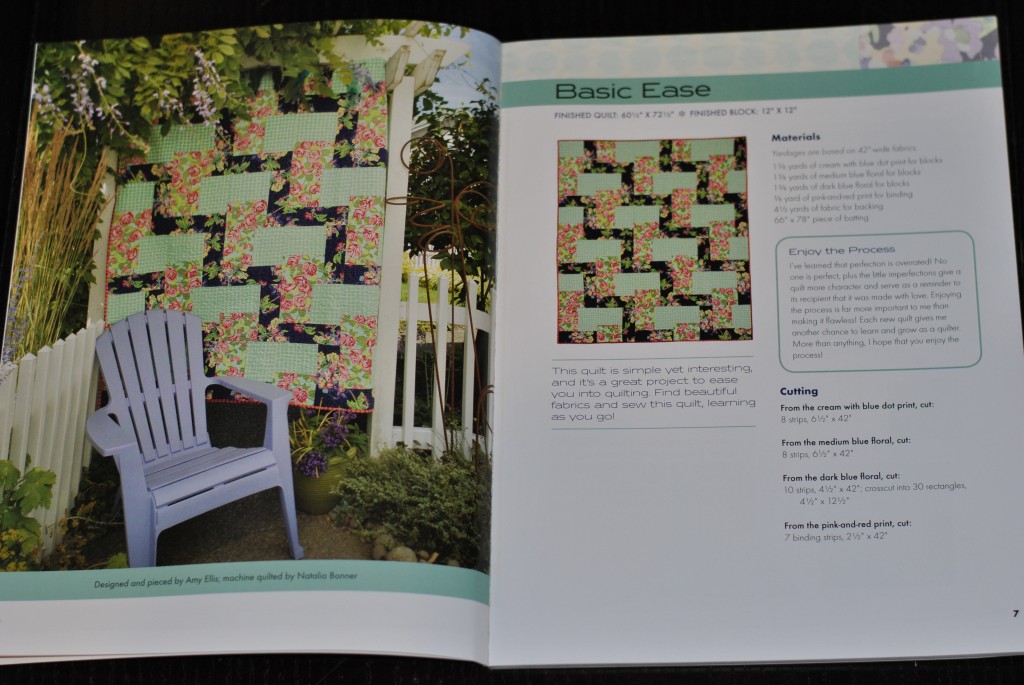 "Basic Ease" is the first pattern in the book, and it is constructed from just 30 basic quilt blocks, making it suitable for beginners. Patterns are accompanied by full-color illustrations to help with piecing blocks and strips. "Tumbling Cubes" is another beginner friendly quilt design with squares that seem to float randomly across the quilt top. But again, one simple block can be repeated for stunning results.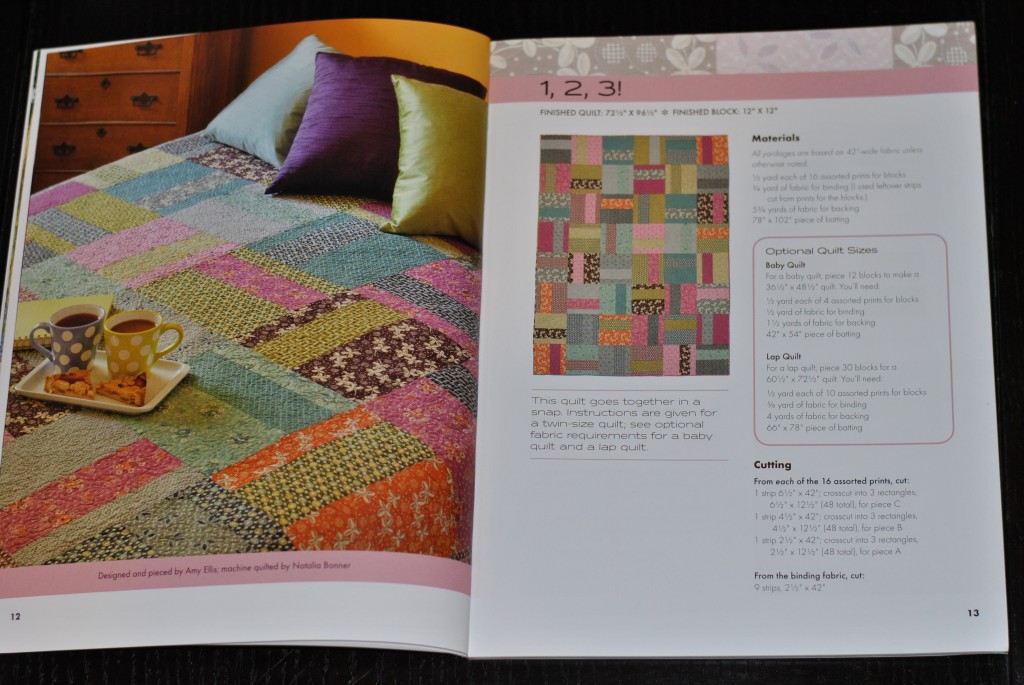 "1, 2, 3!" shows a simple way to display great fabrics. Again, a single block design is flipped and pieced in alternating colors, and the resulting quilt is one of my favorites in the book. Plus, who can go wrong with Hope Valley?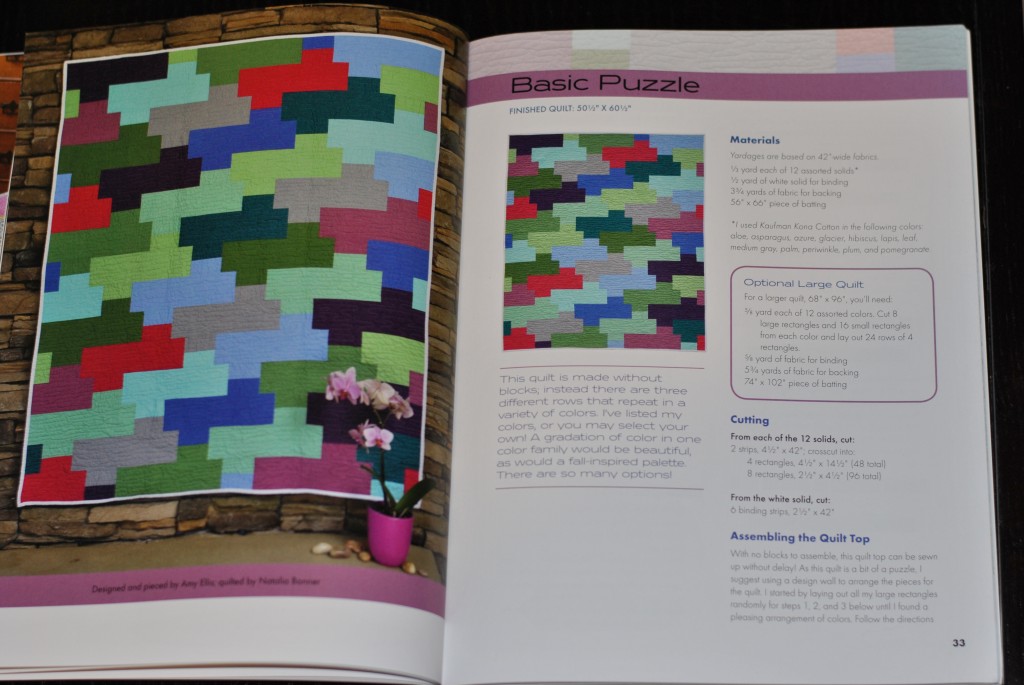 "Basic Puzzle" offers another clean and modern design, with pieced rows of solid fabric making up the quilt top. Amy's instructions paired with the illustrations are clear and easy to understand. If I make a quilt from this book (so many quilts, so little time!), I'm dying to try my hand at this one.
Amy also hosts the bi-annual Blogger's Quilt Festival, which ramps back up on May 18, 2012. Make sure to check out Amy's blog for updates on the free event for quilting bloggers, and the new button when it's available.
A question for quilters: Think back to your first quilt. What was the trickiest part of putting it together, that you wish you'd known more about?