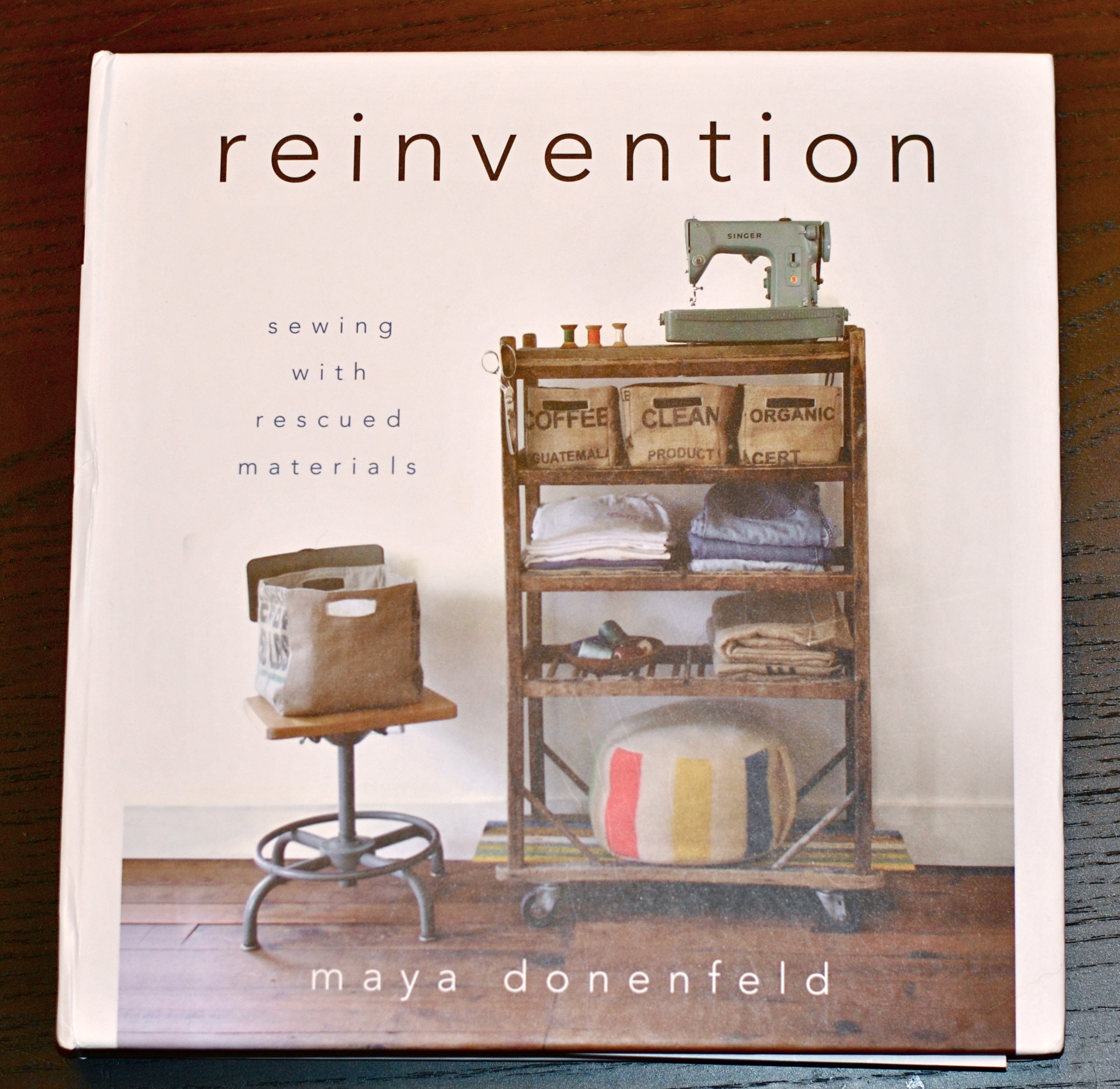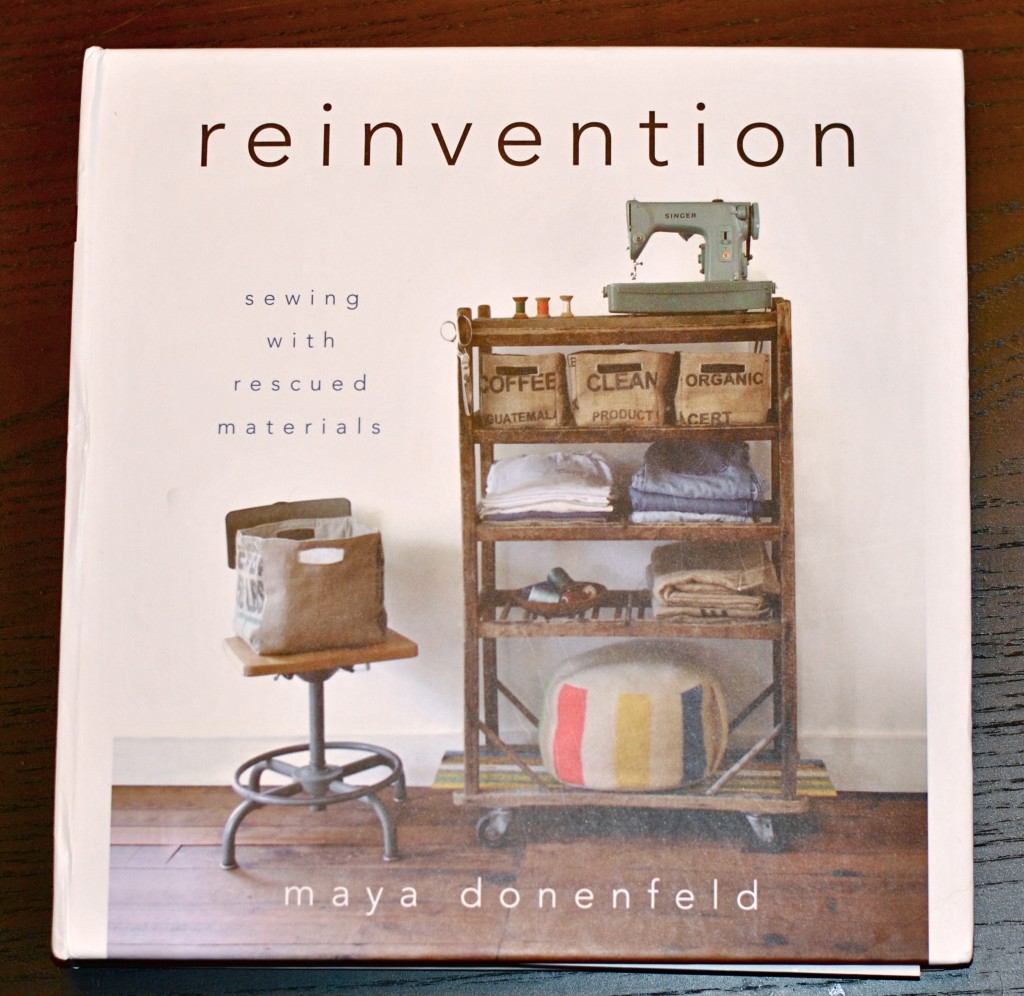 Maya Donenfeld's new book Reinvention: Sewing with Rescued Materials (Wiley) is a collection of projects about repurposing materials to make something new. The sewing projects inside range from beginner to intermediate, and there are also some great design touches, like printing on fabric.
The book starts off with some sewing basics, like tools and techniques. There is also a chapter on printing basics, which covers freezer paper printing and stamping.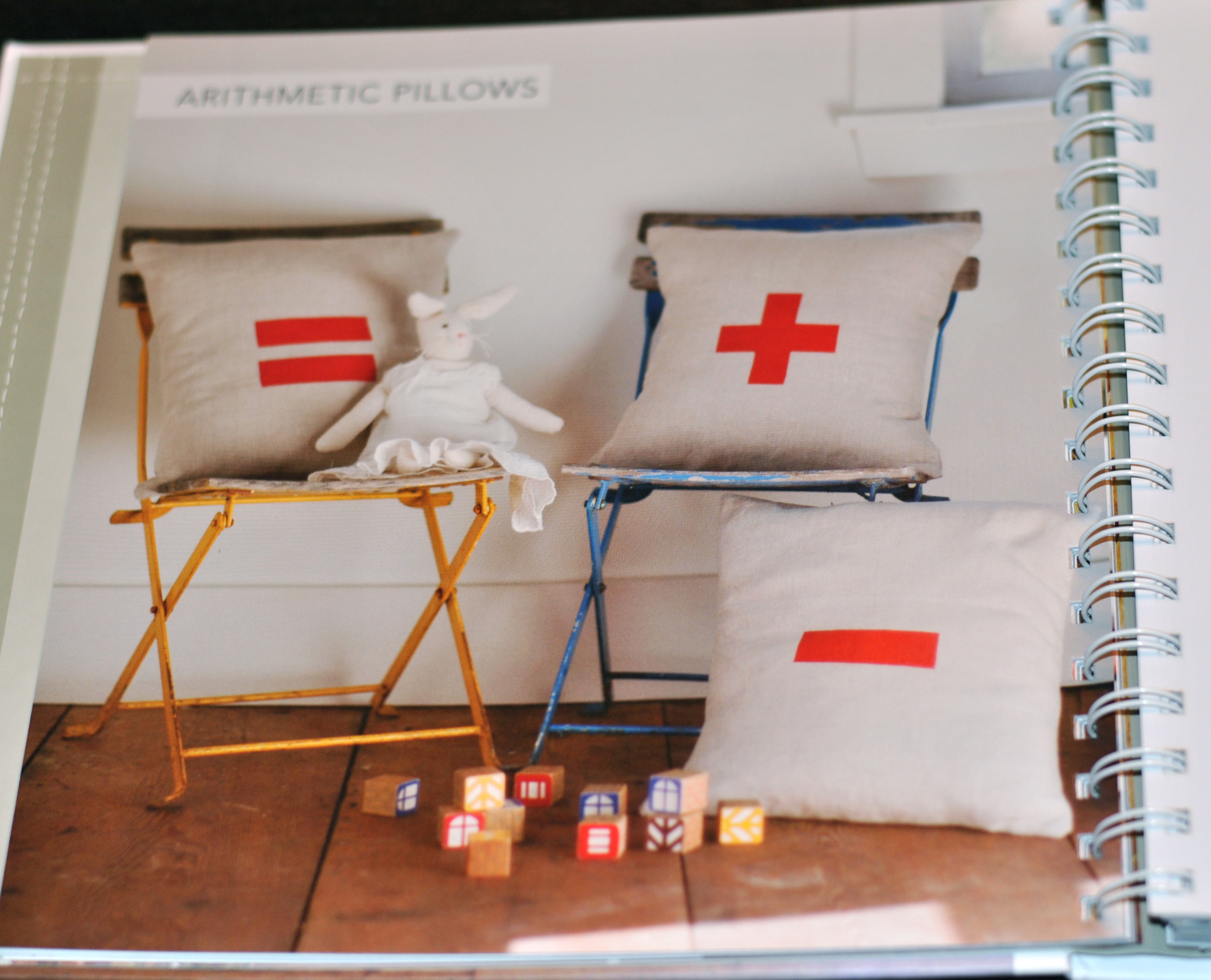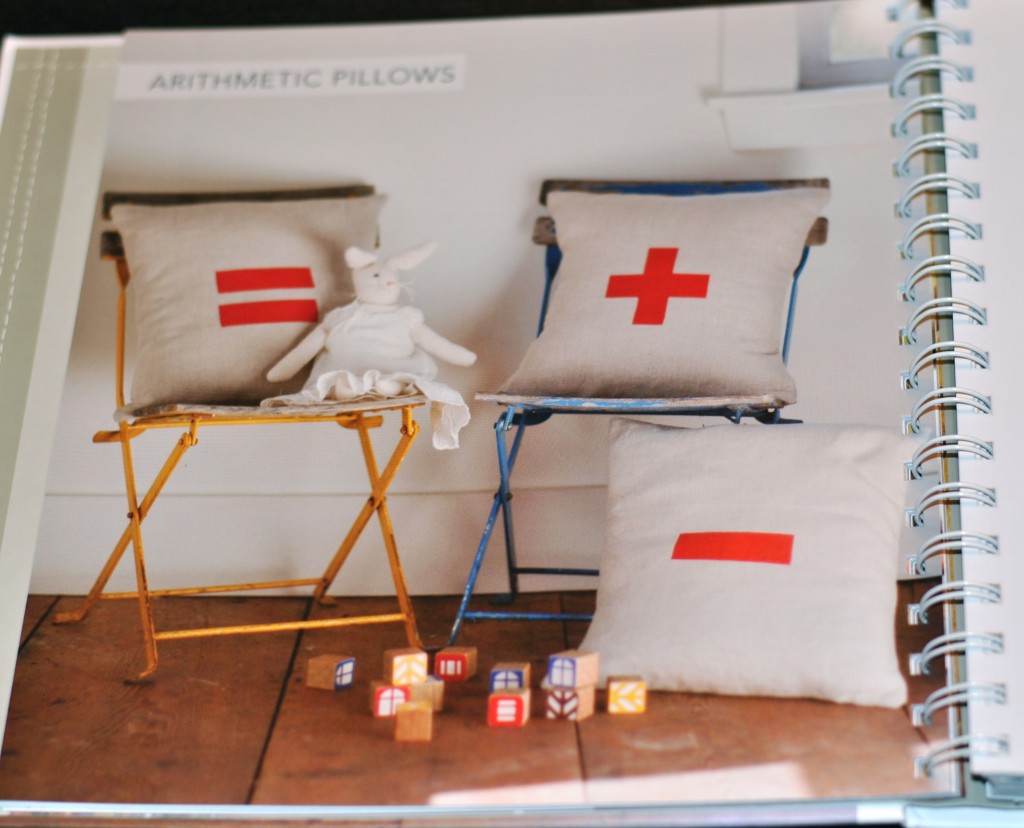 In the Linen chapter, one of the cutest projects are "The Arithmetic Pillows." These simple envelope-back pillows are a perfect project for beginners. And if you aren't into buying linen yardage, which can be quite expensive, suggested materials include upcycled linen skirts and dresses.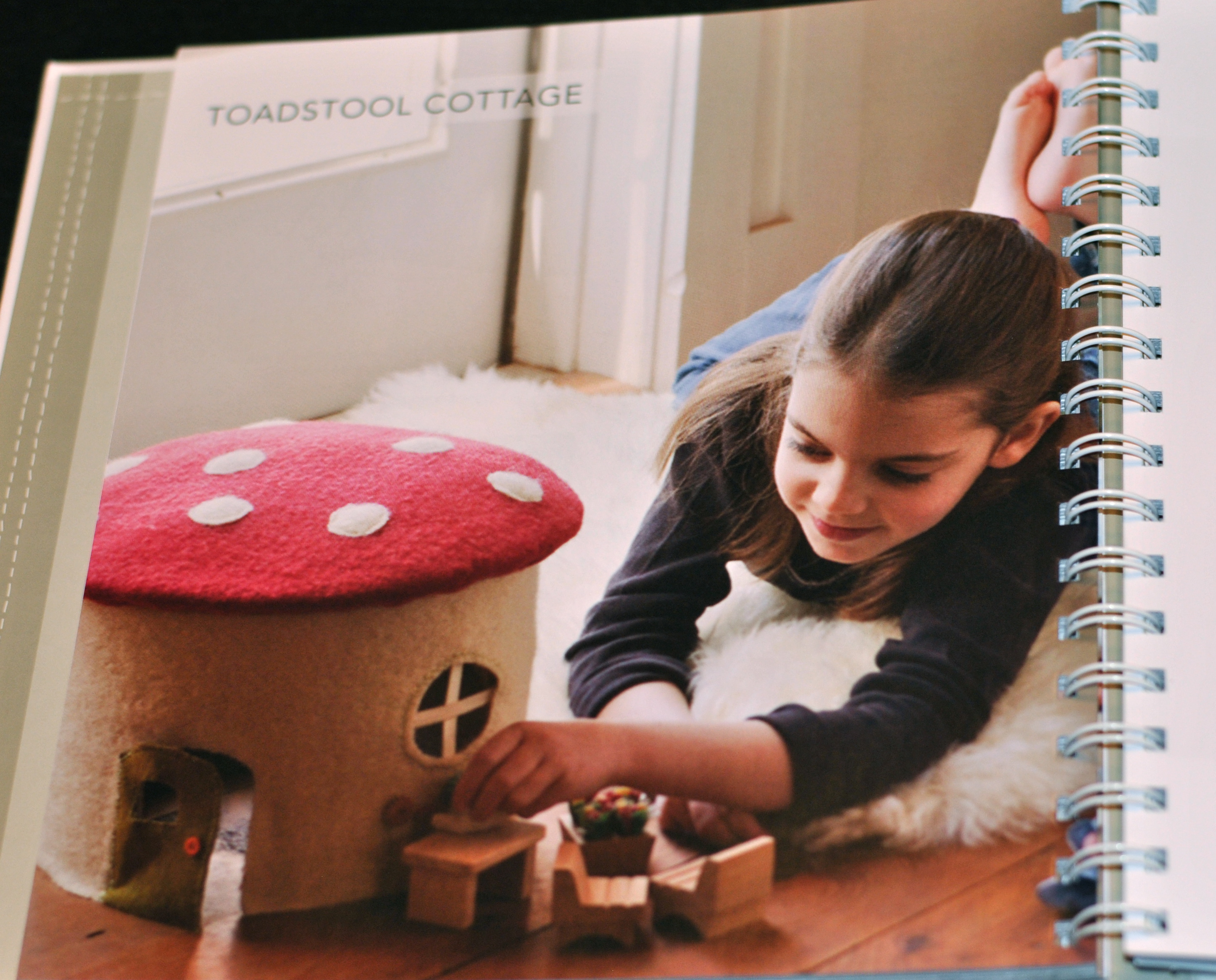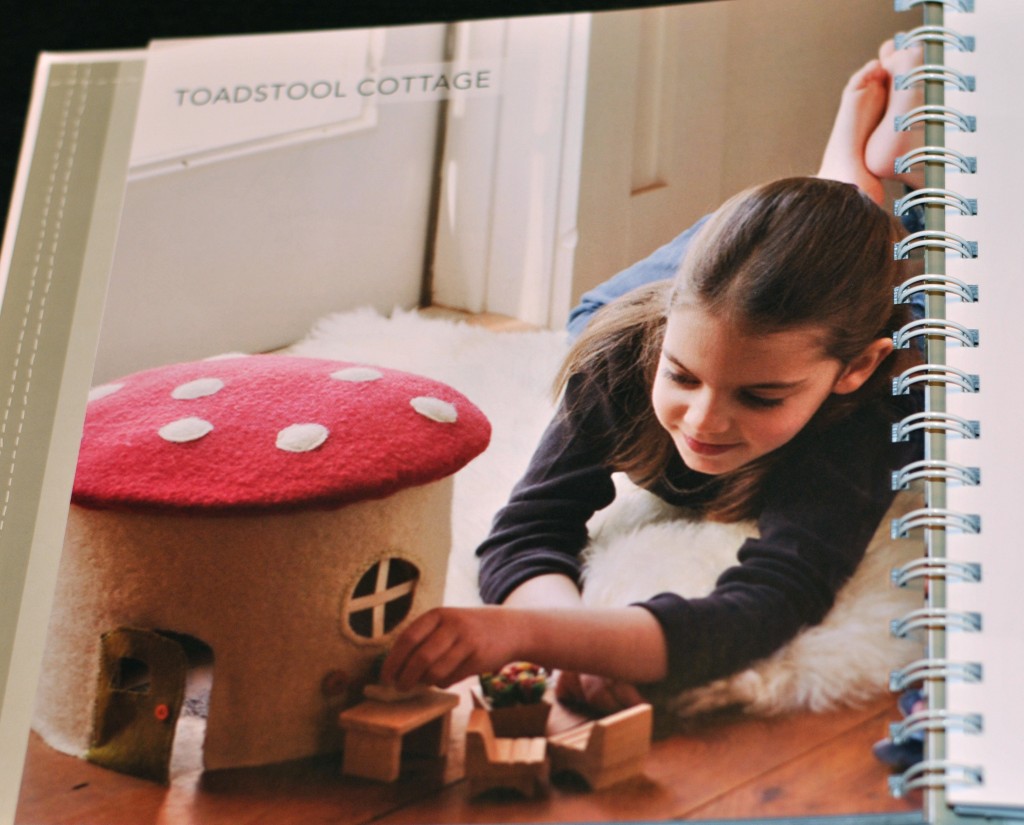 In the Wool section, there are several projects which use upcycled sweaters as new material for making projects. "The Toadstool Cottage" is a toy designed for kids that parents will appreciate for its ability to contain tiny little pieces. If sweaters aren't avilable, another affordable material could be a sturdy wool felt.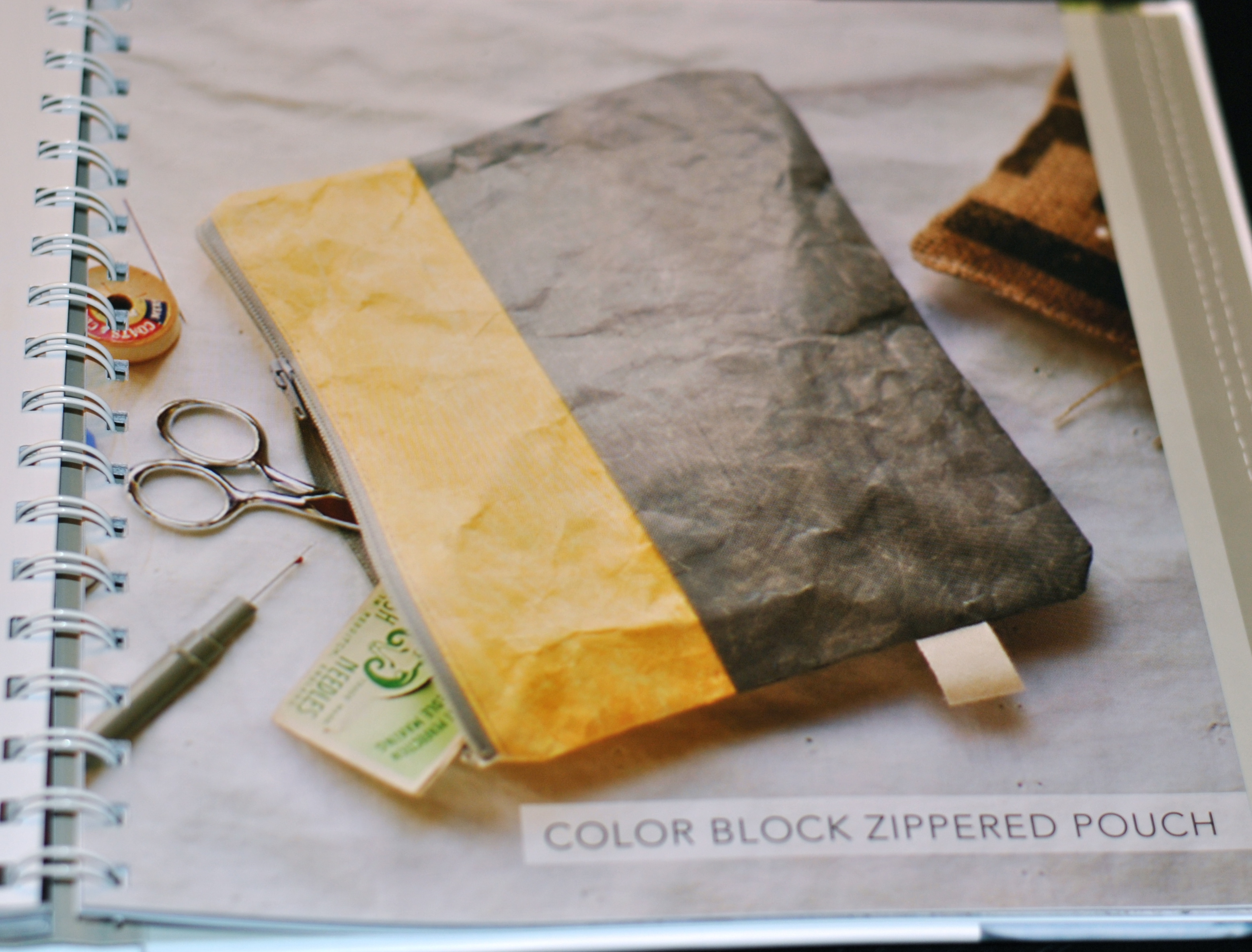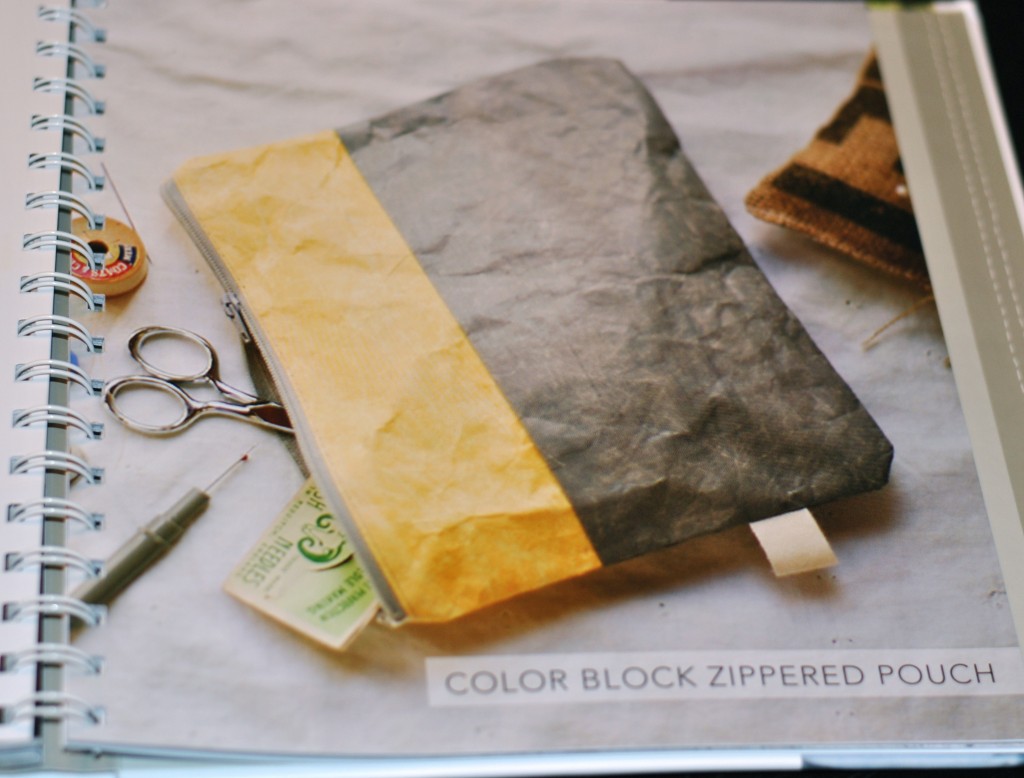 Have you ever considered using Tyvek mailers as sewing material? The water- and tear-resistant material can be repurposed as material for zip pouches, a banner, notebook and luggage tags. Some of the other materials featured in the book are jersey (t-shirt material), denim, vintage fabrics and burlap. So clever!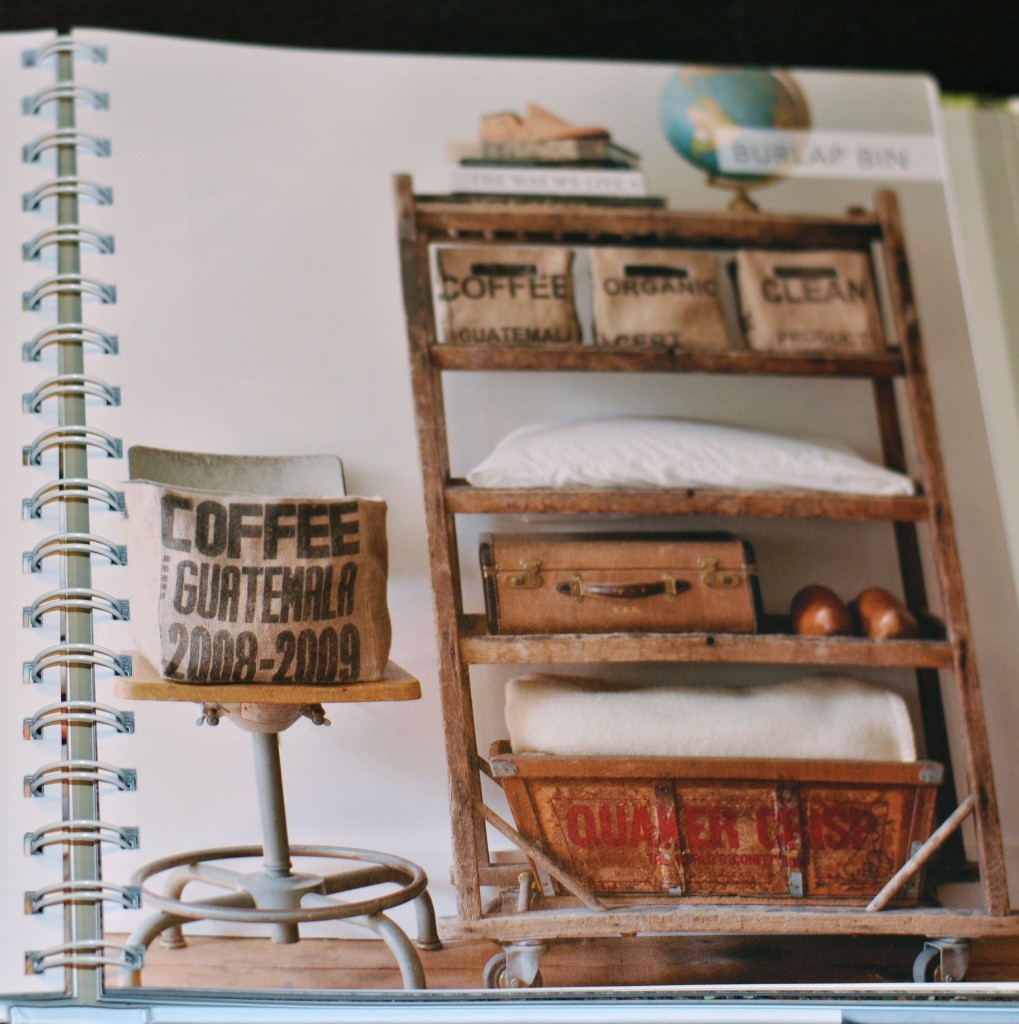 My Project
As a project tester for this book, I had the privilege to review the pattern for the burlap bin before the book went to print. I chose to make the larger of two available sizes. My favorite design element is the handle slot, which you can insert on one or two sides. As you can see below, I changed my mind about the slots halfway through, and decided to just make one handle slot (although I had already created two slots in the lining fabric).
Surprisingly, I was able to sew through all of the layers, including topstitching all of the edges, without breaking a needle! The bins in the book are made from upcycled coffee bags, and if I ever come across some of these bags, I know exactly what to do with them.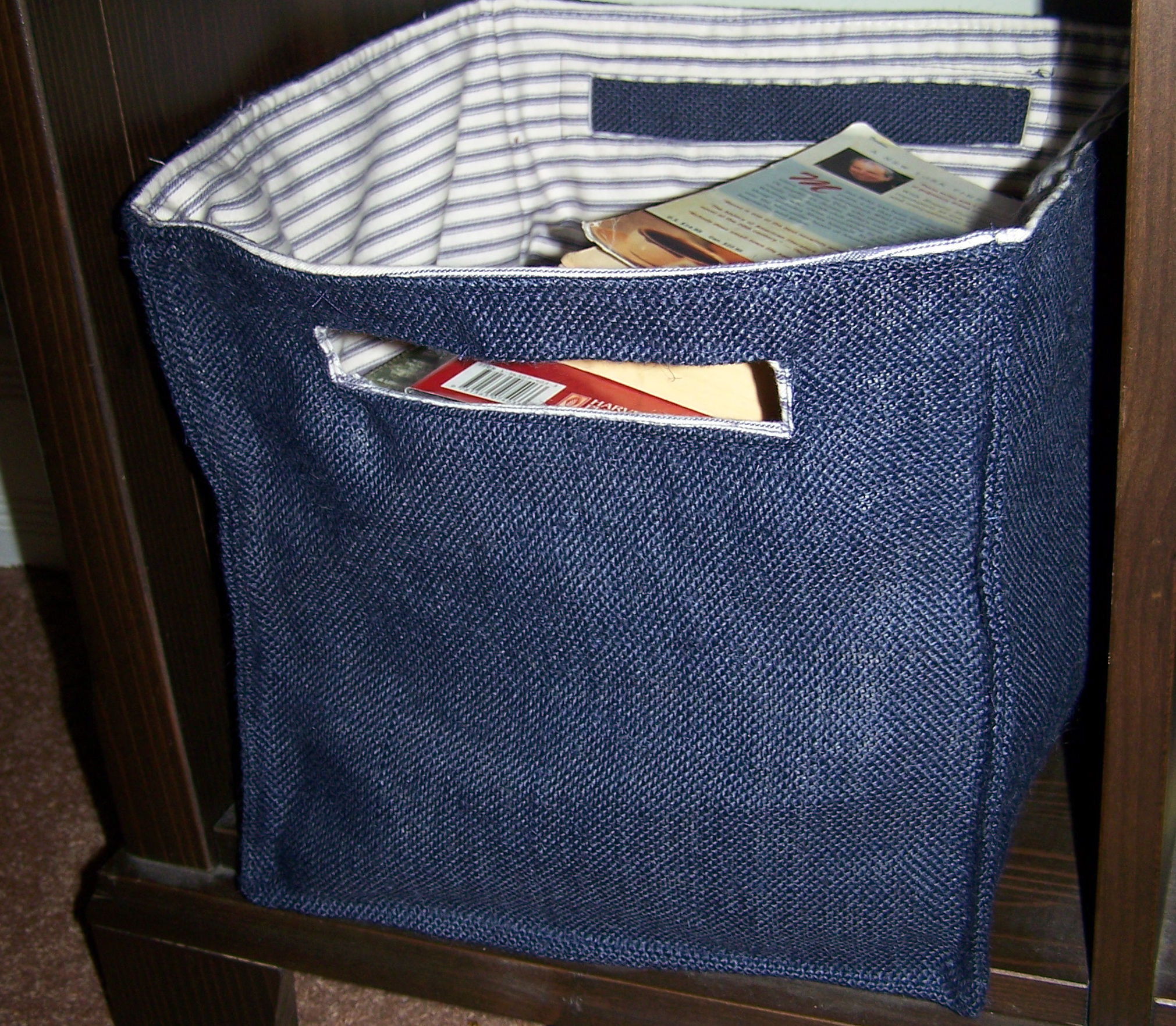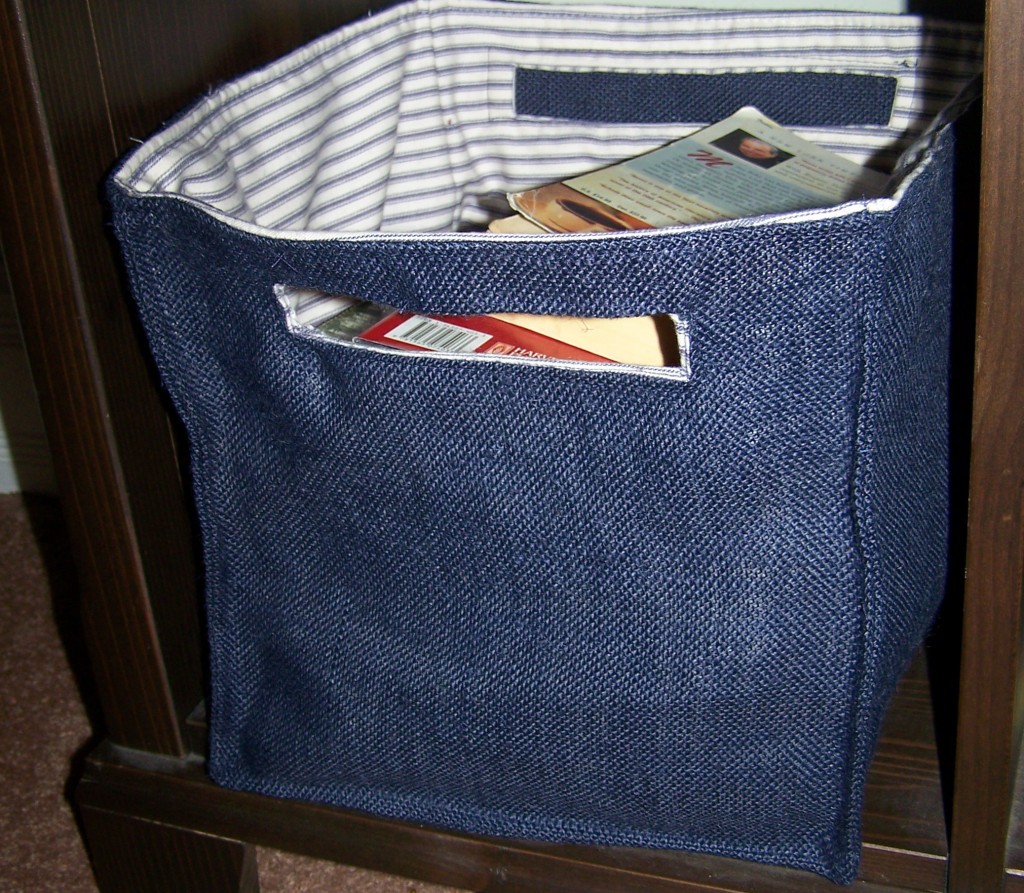 These bins are great for holding books or fabric scraps, which I'm currently using mine for. The cats, on the other hand, can certainly appreciate the burlap bin for its structured coziness.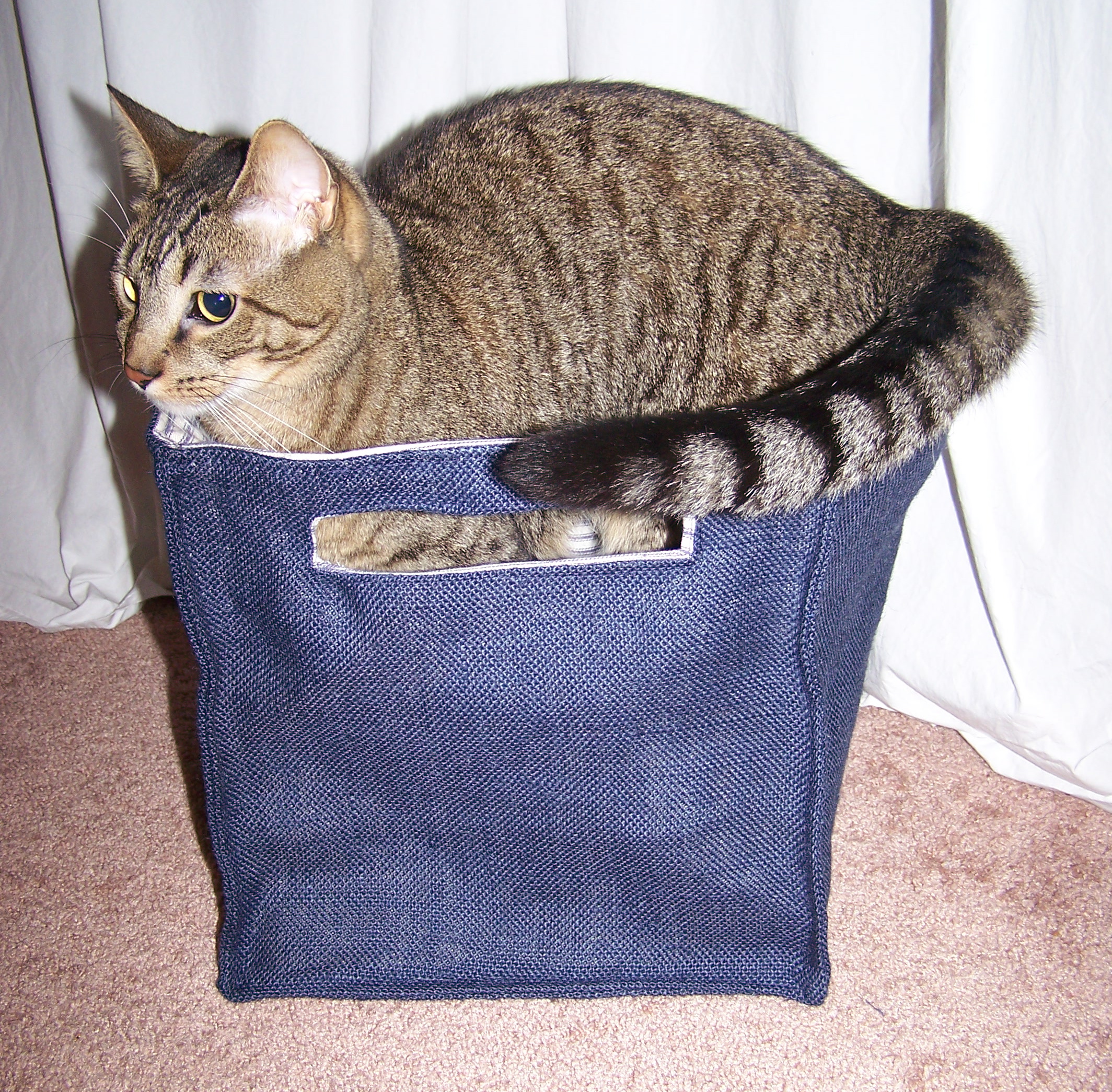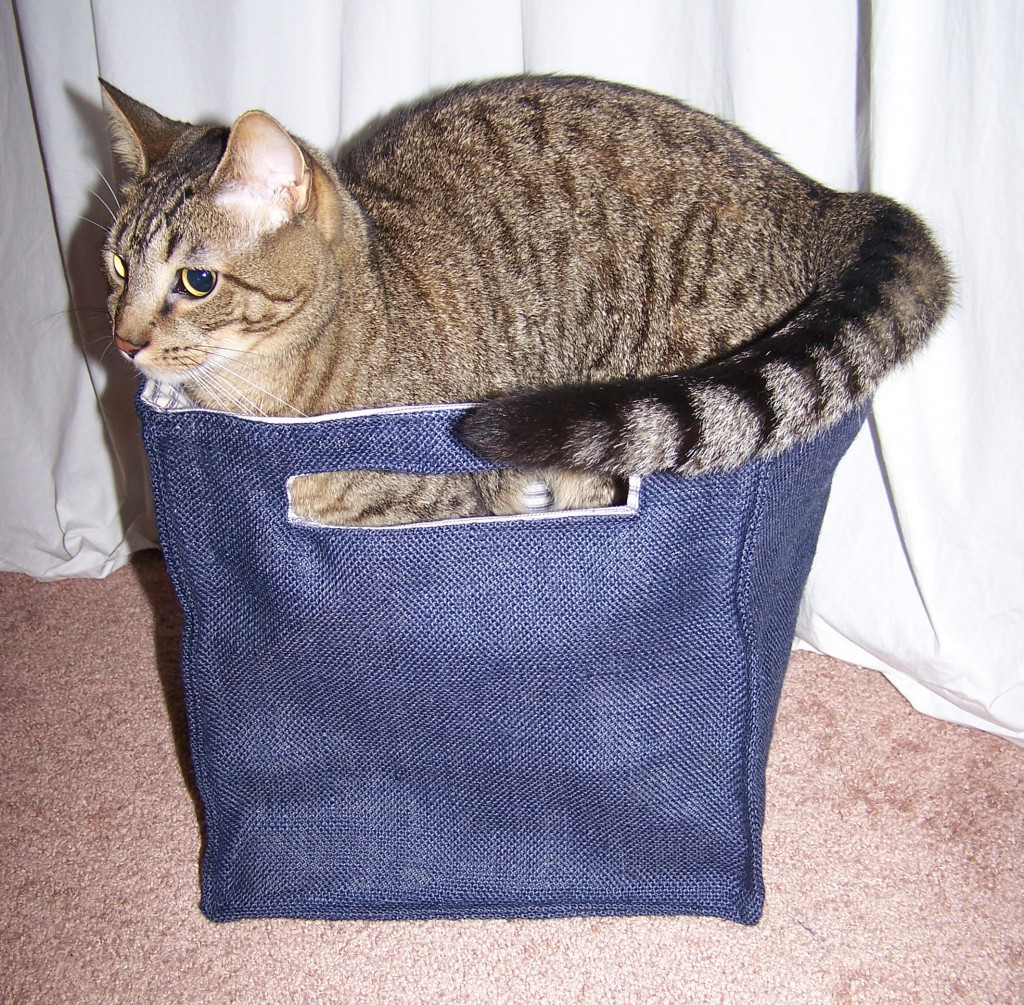 If you appreciate upcycled projects, Reinvention offers a wealth of inspiration. You can't beat the affordability of sewing with materials that are either thrifted or ready to be thrown away, and the projects range from wearables to gifts and all sorts of things to make your house a home.