Wondering about what the December birthstone is? Anyone with a birthday in December should feel lucky because they've got four birthstones to choose from. All of them are relatively inexpensive, but their beauty rivals many far more precious gemstones.
If you had to pick one, which would it be? You're spoilt for choice from the rainbow varieties of zircon and the intense blue and green of turquoise to the blue to bluish purple of tanzanite and the various shades of blue topaz.
Whether you're buying a birthstone for yourself or a special someone, there's a color for everyone.
A Brief History of Birthstones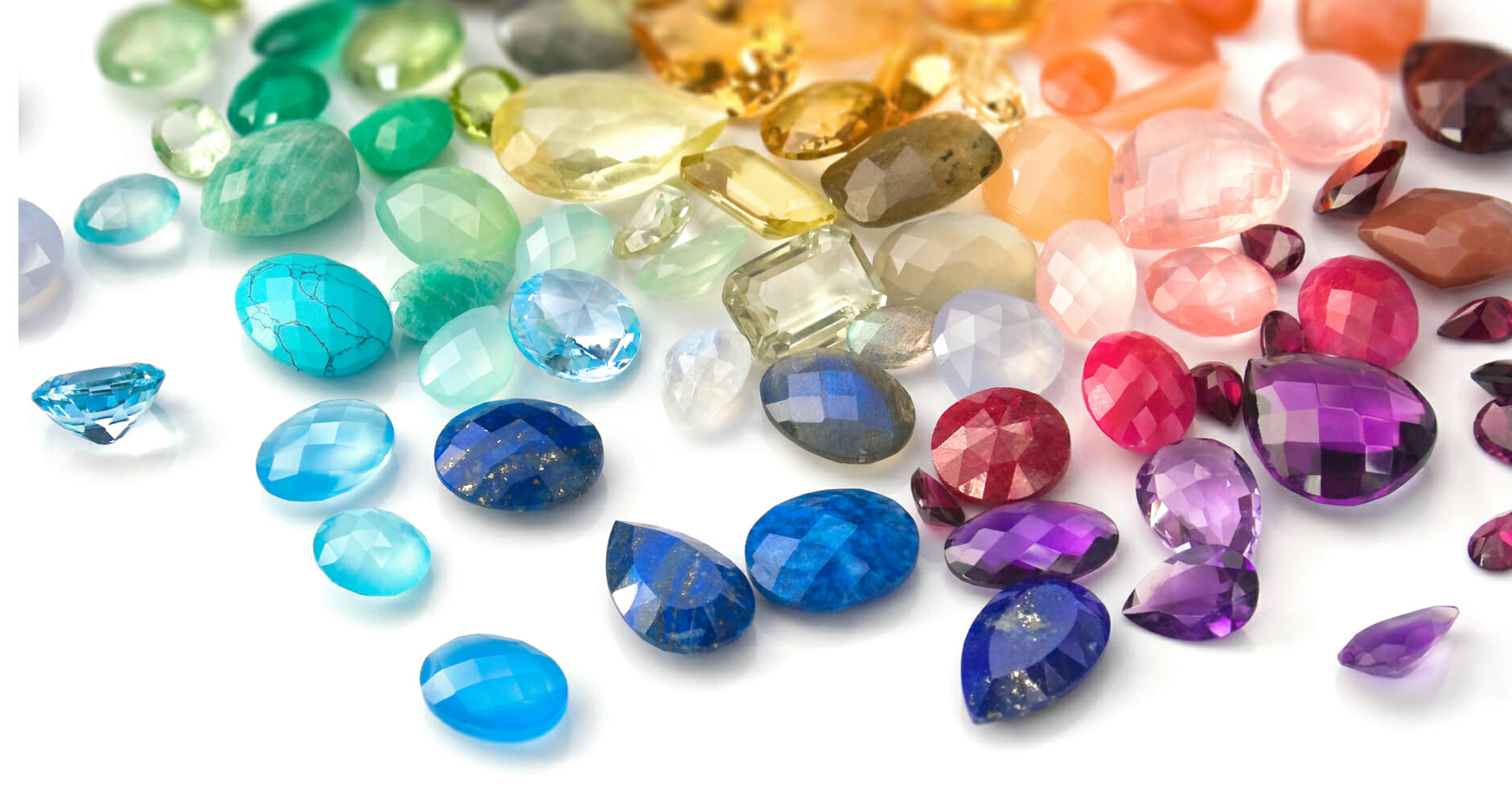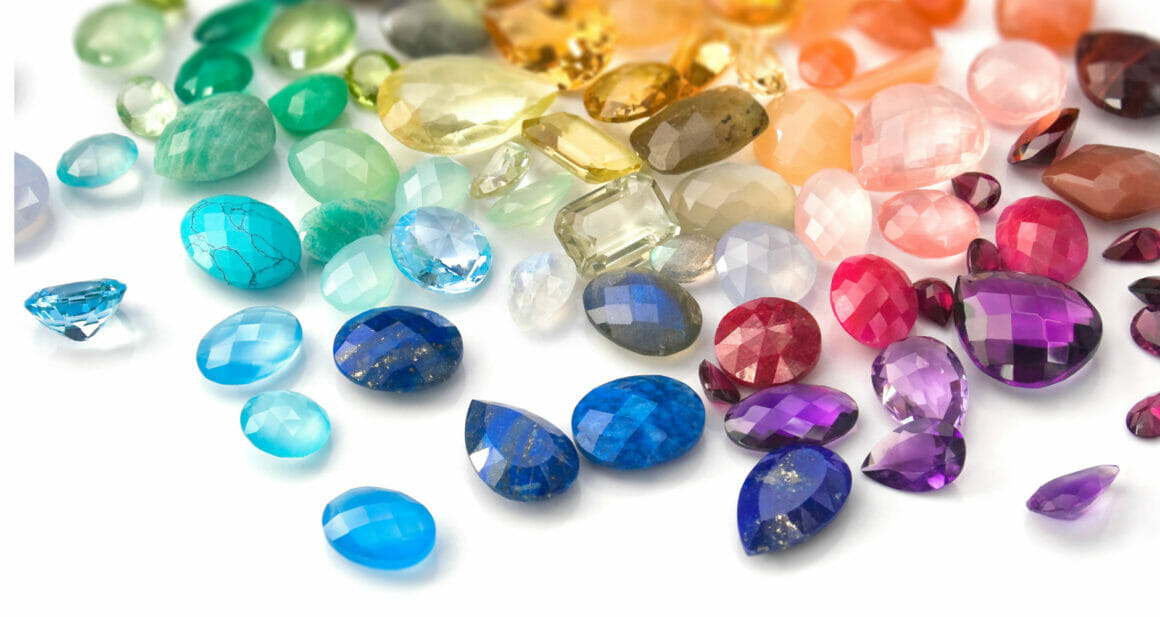 Image by Karennamarajcollection
Birthstones have a rich history dating back over 2,000 years. Their origins can be traced to the Breastplate of Aaron, a religious garment described in the Book of Exodus. It contained twelve gemstones representing the twelve tribes of Israel. These stones eventually became associated with the zodiac and specific months.
The concept of wearing a gemstone corresponding to one's birth month gained popularity in ancient India, where astrological beliefs linked gemstones to certain beneficial qualities. The practice spread to ancient Greece and Rome, further connecting each gem to the zodiac and months.
Modern birthstone lists were formalized in the early 20th century by the American National Retail Jewelers Association (now the Jewelers of America). Their list, with some revisions, is widely accepted today.
Over the years, birthstones have become cherished symbols of identity and personal significance, often used in jewelry to celebrate a birth month and provide metaphysical benefits. While their mystical attributes have evolved, the tradition of wearing birthstones endures as a timeless expression of individuality and connection to history.
January's birthstone is garnet, believed to bring love and protection, while July's is ruby, symbolizing passion. In this post, we're going to look at the birthstones associated with December and the Zodiac signs of Sagittarius and Capricorn.
What Is the Birthstone for December?
December is a special month because it's got not one but four distinct birthstones, each possessing its unique charm and symbolism. However, there is one thing they have in common: the December birthstone color, which is predominantly blue.
Topaz: Blue topaz represents loyalty, love, and affection and is thought to inspire creativity and foster clear thoughts.
Turquoise: Often associated with tranquility and protection, it has been cherished by cultures worldwide for its calming energy and vivid beauty.
Zircon: Known for its wide range of colors, the blue zircon is most famous for December birthdays and is a symbol of wisdom, honor, and wealth.
Tanzanite: Celebrated for its rarity, tanzanite is believed to enhance communication and spiritual awareness.
Whether you choose the serene beauty of turquoise, the enchanting allure of tanzanite, the versatile elegance of zircon, or the captivating shades of blue topaz, December's birthstones offer a meaningful way to celebrate a birth month and embrace the diverse qualities they bring into your life.
December Birthstones by Zodiac: Sagittarius & Capricorn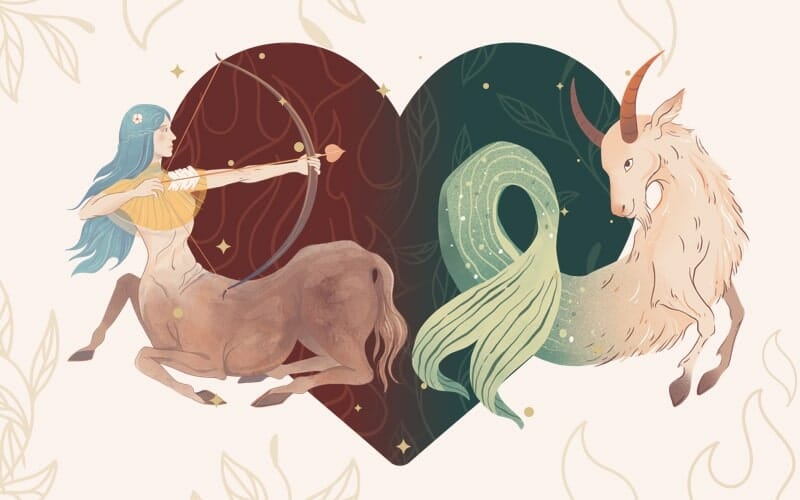 Image by Compatibility
As well as your birthstone, you can also find a gemstone for your Western astrological sign. There isn't an official standardized list of birthstones based on Zodiac signs, but some traditional associations exist.
December Sagittarius Birthstone (November 22 to December 21)
The most widely recognized and traditional birthstone for Sagittarius is the beautiful and vibrant gemstone turquoise. It is often associated with qualities that resonate with Sagittarians' adventurous and free-spirited nature. It is believed to bring protection, good fortune, and positive energy to those born under this zodiac sign.
December Capricorn Birthstone (December 22 to January 19)
Garnet is the most widely recognized and classic birthstone for individuals born under the Capricorn sign. It is a beautiful gemstone that comes in a variety of colors, but the color most associated with Capricorn is the deep red variety. It is seen as a symbol of strength, loyalty, and commitment, qualities that align well with Capricorn individuals' determined and ambitious nature.
This gemstone is thought to bring good fortune, protect against negative energies, and enhance relationships. It is also believed to inspire self-confidence and promote success in both personal and professional endeavors.
Turquoise: The Ancient Gem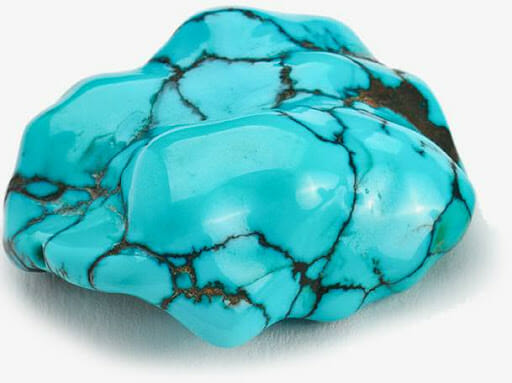 Image by We Know Your Dreams
Turquoise is a birthstone that has been treasured for thousands of years. It's an opaque/ semi-translucent gem that varies in color from green to blue. Quite often, the stone displays remnants of the rock in which it was formed in the form of veins.
Ancient Egyptian pharaohs and other rulers chose it for their adornments, and it adorns the funeral mask of King Tut. Chinese artisans have been carving it for more than 3,000 years.
This beautiful blue birthstone was thought to possess many beneficial powers, such as guaranteeing good fortune and health.
From the 13th century onwards, it was believed that it could protect the wearer from falling, particularly off a horse, and that if the stone sensed disaster approaching, it would break into several pieces.
Native Americans thought that turquoise could be found at the end of a rainbow. In addition, if it were attached to a firearm or bow it would make the shooter's aim more accurate.
As to the location of turquoise, it's been mined in the Nishapur district of Iran for more than 1,000 years. Turquoise from this area is known as "robin's egg blue," "sky blue.," or "Persian blue" and prized for its even color.
It was also produced in New Mexico until the 1920s, after which Arizona and Nevada became the largest US producers. The world's largest producer is China, particularly the Hubei Province.
Topaz December Birthstone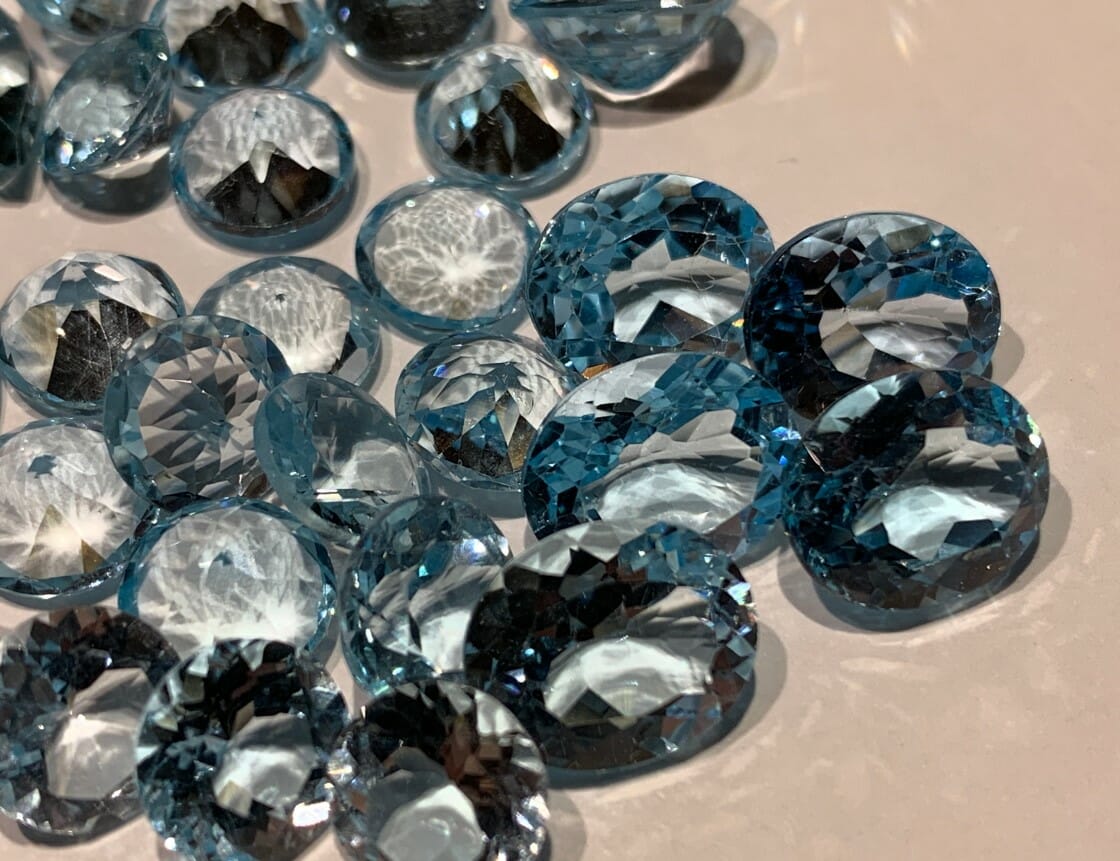 Image by Mail Order Gems
Blue topaz is a more modern birthstone for December. It's a silicate mineral made of fluorine and aluminum that's very brittle and delicate. It can be found in colors ranging from cool to dark blues. Deep, inky-blue colored stones are known as London Blue, while lighter stones are known as Swiss Blue (vibrant, light blue), and Sky Blue (a light, aqua color).
Also known as the clarity stone, blue topaz is thought to open communication and action. It is said to be the gemstone of opportunity and a symbol of genuine, honest, and deep feelings. The stone has also been linked with great wisdom; anyone who wears one will succeed in their endeavors.
The Romans first found blue topaz more than 2,000 years ago on the Greek Island Topazios in the Red Sea. Nowadays, natural blue topaz is found in Texas and the Ural Mountains in Russia. Other countries that produce blue topaz include China, Nigeria, Sri Lanka, and Brazil.
Zircon: More Than Just a Gem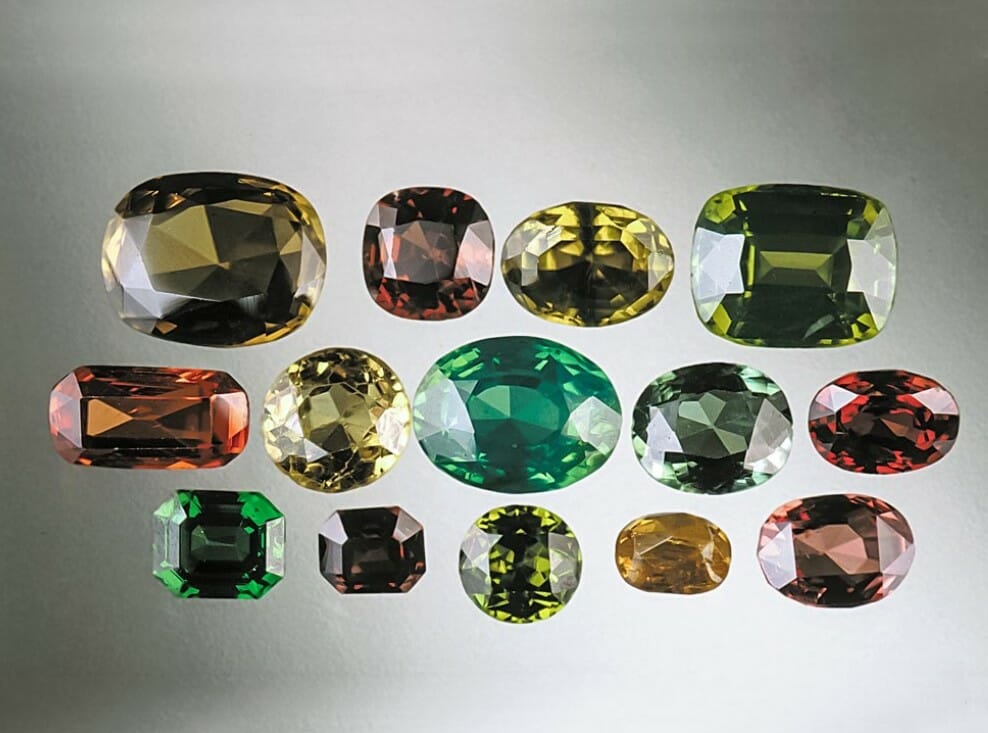 Image by Gemological Institute of America Inc
The mineral name for blue zircon is zirconium silicate. Zircon is found naturally as a brown mineral, but after heat treatment, it turns blue. It can be sky blue or vivid blue when treated. However, other colors include honey gold, white, red, and green.
One unique quality of blue zircon is that it will fade when exposed to direct sunlight for some time. When it's placed in a cool, dark place, it returns to its original color.
Blue zircon is also the stone for the zodiac signs Aquarius, Capricorn, Virgo, Gemini, and Cancer. In Indian astrology, Librans and Taureans who wear the gemstone will benefit from its power.
The gemstone is also believed to boost a person's creative energy, which is why it's a popular stone with creative writers, painters, or musicians.
Up until quite recently, the only zircon stones known to turn blue came from Burma and Cambodia. However, it has now been found in Maripa, in southern Malawi.
Tanzanite: The Modern Marvel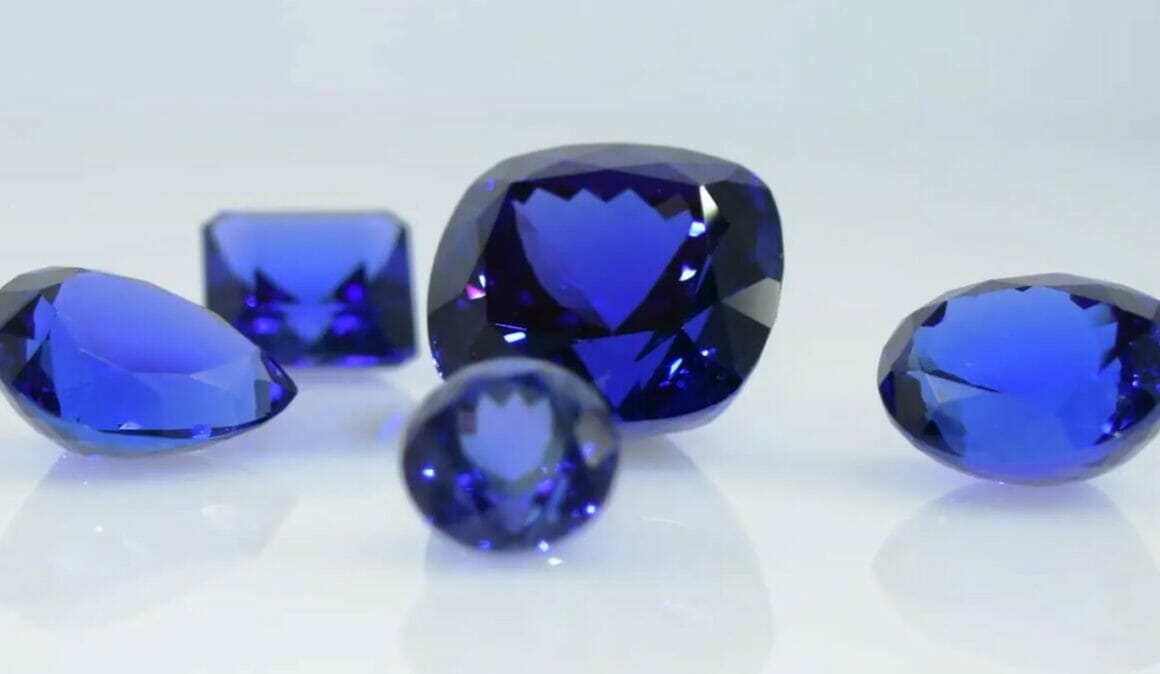 Image by The Tanzanite Experience
Tanzanite is another relative newcomer to the birthstone market and wasn't discovered until 1967. When first found, it was thought to be a sapphire. However, its unique and multidimensional appearance implied it was something different altogether. When gemologists looked at it more closely, they found it was a new variety of the zoisite gem species.
Tiffany & Co recognized the potential of the gem, named it Tanzanite in honor of the country where it was found (Tanzania), and became the world's primary distributor. It quickly became a very popular gemstone and was officially made the birthstone in December 2002.
Tanzanite is a pleochroic gem. This means it shows multiple hues at the same time, depending on which way you look at it. Hold the crystal one way: it appears pure or predominantly blue, with violet. Tilt the stone slightly, and you can see more violet, often with some purple. Purple, violet, and blue proportions are unique in each stone.
When first mined, the pleochroism of tanzanite usually displays a yellow-green or brown combination. The gemstone is heat-treated to remove these hues and enhance the blue and violet colors.
Tanzanite doesn't have the same long history as most other birthstones, and because of this, the lore surrounding the stone has not grown and changed. However, this hasn't detracted from its popularity. It easily rivals the big 3: diamonds, sapphires, and rubies.
Historically, the stone itself might not have spiritual or healing qualities, but the rich colors exhibited do have meanings, for example:
Purple and violet: Associated with the Crown Chakra and connected with intuition and wisdom.
Purple: A color for nobility and royalty, thought to provide strength.
Blue: A deeply spiritual color because it's the color of water and the heavens, with blue stones believed to provide emotional and physical vitality.
What Are Alternative Birthstones for December?
We've looked at the official birthstones as well as those associated with December zodiac signs, but there are also some other alternative birthstones you might want to consider.
Hindu astrology offers a fiery alternative to the standard blues in the form of red coral or ruby. Both of these stones are thought to inspire courage, wisdom, and creativity.
Others include lapis lazuli (planetary stone), cat's eye, and onyx (Tibetan).
Jewelry Fashion and December Birthstones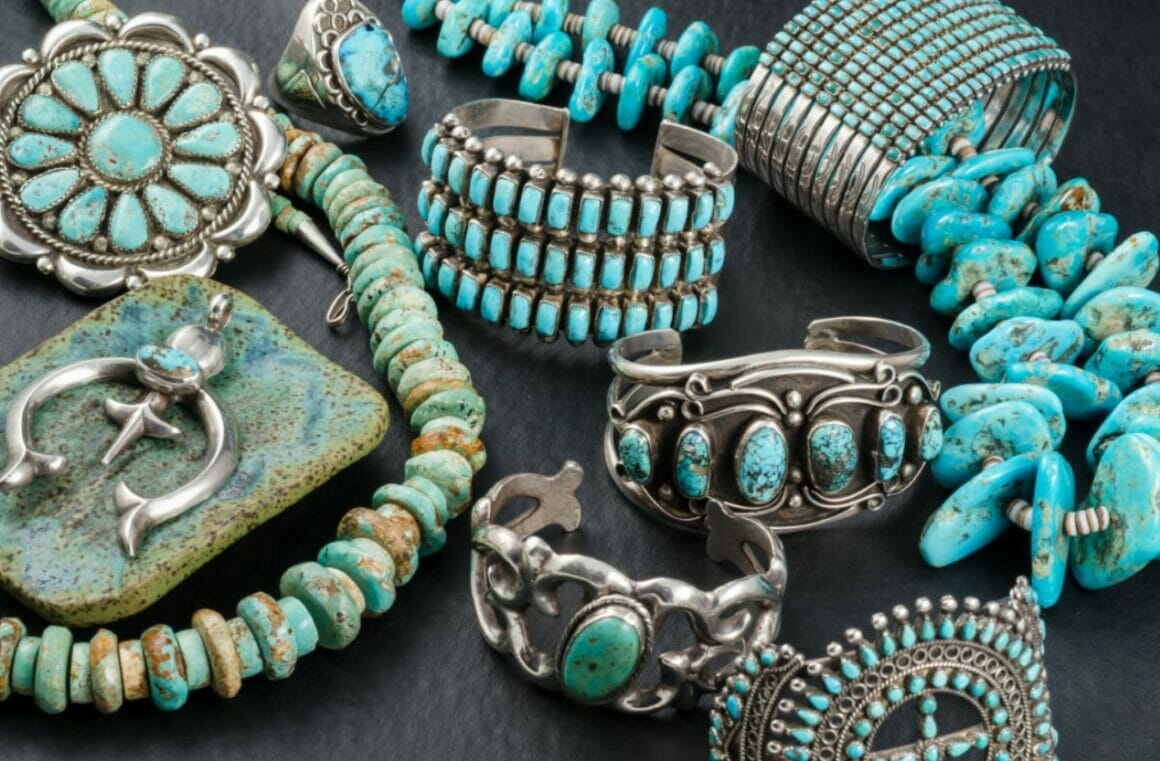 Image by Lonnies
Jewelry adorned with birthstones holds a timeless appeal as the perfect gift for any occasion. Such precious birthstone gems add an individualized touch and carry symbolic meaning and deep-rooted traditions.
Whether you choose a December birthstone ring or December birthstone earrings they will make a thoughtful and meaningful gift that goes beyond their aesthetic allure.
Furthermore, many cultures attribute healing properties to birthstone gemstones, believing they can promote physical and emotional well-being. Whether it's a sparking December birthstone bracelet, a December birthstone necklace, or a December birthstone charm, it will serve as a beautiful and meaningful token of love and appreciation, bringing joy, positivity, and a touch of mysticism to the wearer's life.
Related: 5 Jewelry Trends You Must Adapt While Styling Yourself
December Birthstone Guide: FAQs
Q: How to know if a gemstone is real?
A: One of the most important signatures of a gemstone is its refractive index or RI. This is the difference between the speed of light in a vacuum and the speed of light in the gemstone. Refraction is the bending of light as it passes in or out of a gem. The RI of each gemstone is unique and cannot be replicated in a fake gemstone.
Numerous other tests can be done, but the best thing to do is take the gemstone to a respected jeweler you trust.
Q: Is the December birthstone lucky?
A: December birthstones are considered lucky when in the possession of a person born in that month. They are also credited with numerous spiritual and healing qualities.
Q: How rare is December's birthstone?
A: The rarest December birthstone is Tanzanite. It is considered the most exclusive gemstone because it's only found in one place on Earth. That place is the foothills of Mount Kilimanjaro in Tanzania.
Q: What is the mythical birthstone of December?
A: There is no such thing as a mythical birthstone for December as they are a modern-day concept. However, the oldest known December birthstone is turquoise. It has been used as an amulet since ancient times.
Conclusion
In conclusion, December birthstones, with their unique allure and enduring significance, hold a special place in the world of gemstones. From the enchanting turquoise to the shimmering blue topaz, they've captured hearts across centuries and cultures.
The rich history of these birthstones as symbols of protection, healing, and spiritual enlightenment adds a layer of mystique to their beauty.
In today's world, it's essential to consider ethical sourcing when selecting December birthstone jewelry. There's nothing worse than gifting someone with a piece of birthstone jewelry that is from an unknown or suspicious source. So, make sure you purchase only responsibly and sustainably sourced gems not marked by dubious practices.
Sources And References