I recently got the chance to review a copy of the book Fat Quarterly Shape Workshop for Quilters (Lark Crafts). The book is written by four members of the Fat Quarterly e-zine team, Katy Jones, Brioni Greenberg, Tacha Bruecher and John Q. Adams, and includes patterns for 60 quilt blocks and 12 complete projects ranging from quilts to home decor.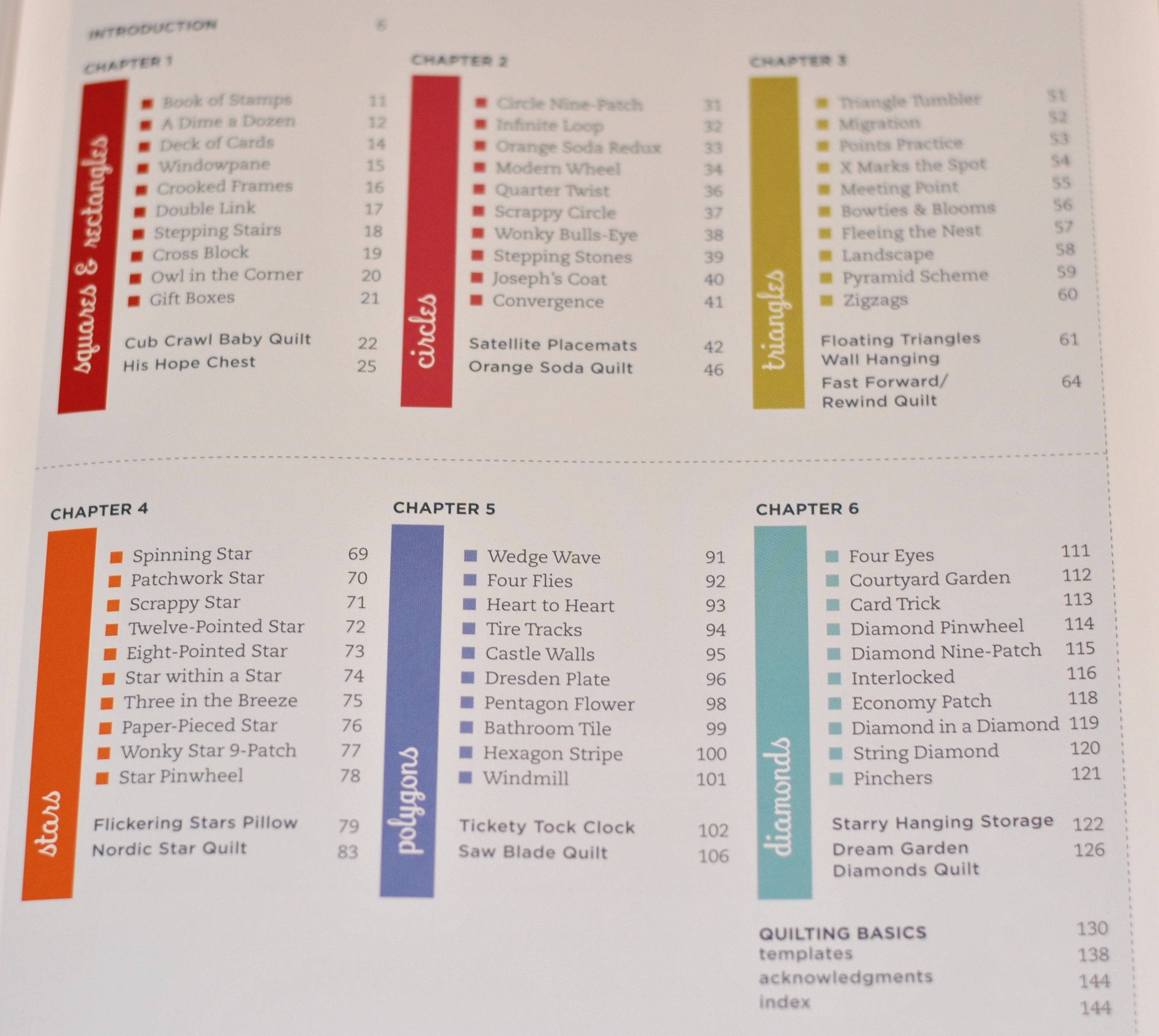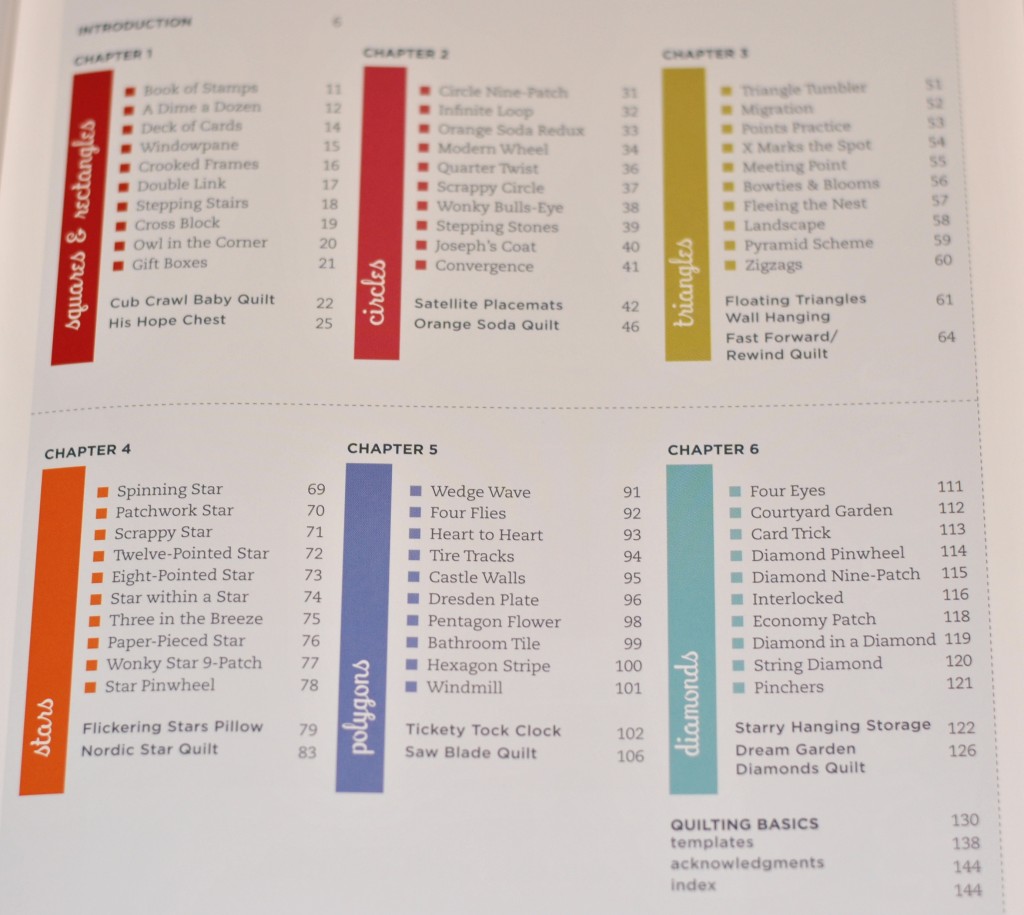 What makes this book unique is that quilt blocks and projects are broken down by shape, starting at the very basic squares and rectangles blocks and progressing through circles, triangles, stars, polygons and diamonds. Once you've conquered basic patchwork and the more beginner-friendly "shapes," you can use those skills to build up to more advanced blocks which use techniques like applique and paper piecing.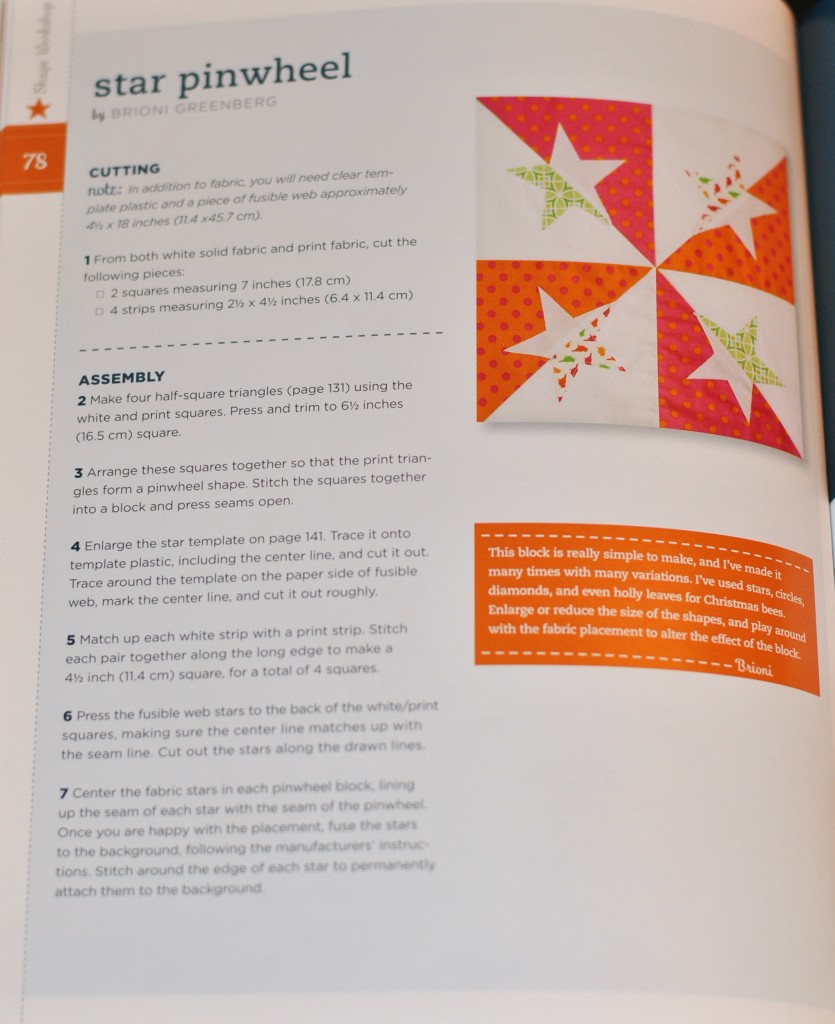 One of my favorite blocks in the book is the clever "Star Pinwheel," which uses fusible web to adhere sliced stars to half-square triangles for a really dynamic block with positive and negative space. Even if you don't quilt, this would be a great accent to clothing for kids or adults.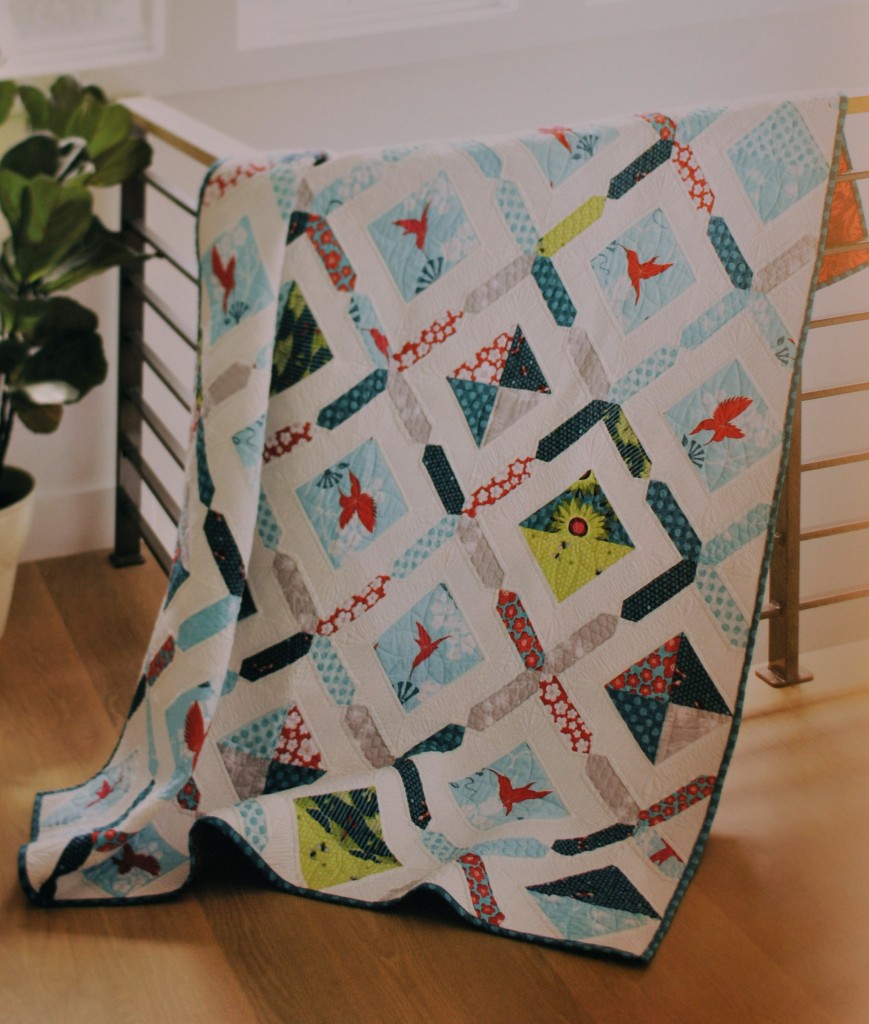 The "Dream Garden Diamonds Quilt" uses bold piecing and modern fabric choices, for a clean and fresh look! Overall, I think this book would be a welcome addition to any quilter's library, because the blocks range from beginner to advanced. Some of the paper-pieced patterns are really unique and 60 blocks can be mixed and matched for a sampler quilt or repeated over multiple rows and columns for a DIY patchwork quilt.
My Project
I decided to make a "Bowties & Blooms" quilt blocks from the book in the colors yellow, aqua and gray, which I'm collecting for a modern sampler quilt. The block finishes as 12.5″ square, and stitches up pretty quickly! You can make this block with the free pattern excerpted with permission from Lark Crafts.
Free block patterns from the book:
Bowties + Blooms (pictured)
Pentagon Flower Block + template
Giveaway!
Would you like to win a copy of this book? Lark Crafts will send a copy to one lucky Craft Buds reader. Enter to win by completing the Rafflecopter widget below.